Together with
Leadership
Stanley Martin Adds Florida's Avex To Daiwa House Footprint
Here's why a Q4 surge in private-to-private, private-to-public, and private-to-financial buyer deals will take homebuilder consolidation to a next level.
"It's always the small pieces that make the big picture," an inspirational quotation people often attribute to Helen Keller, applies here.
Through its first U.S. acquisition, made in 2017 – Stanley Martin Homes -- Osaka, Japan-based global homebuilding power Daiwa House has just plunked in a new, small puzzle piece to its own big picture, and a fast-evolving bigger picture of America's shifting homebuilding landscape.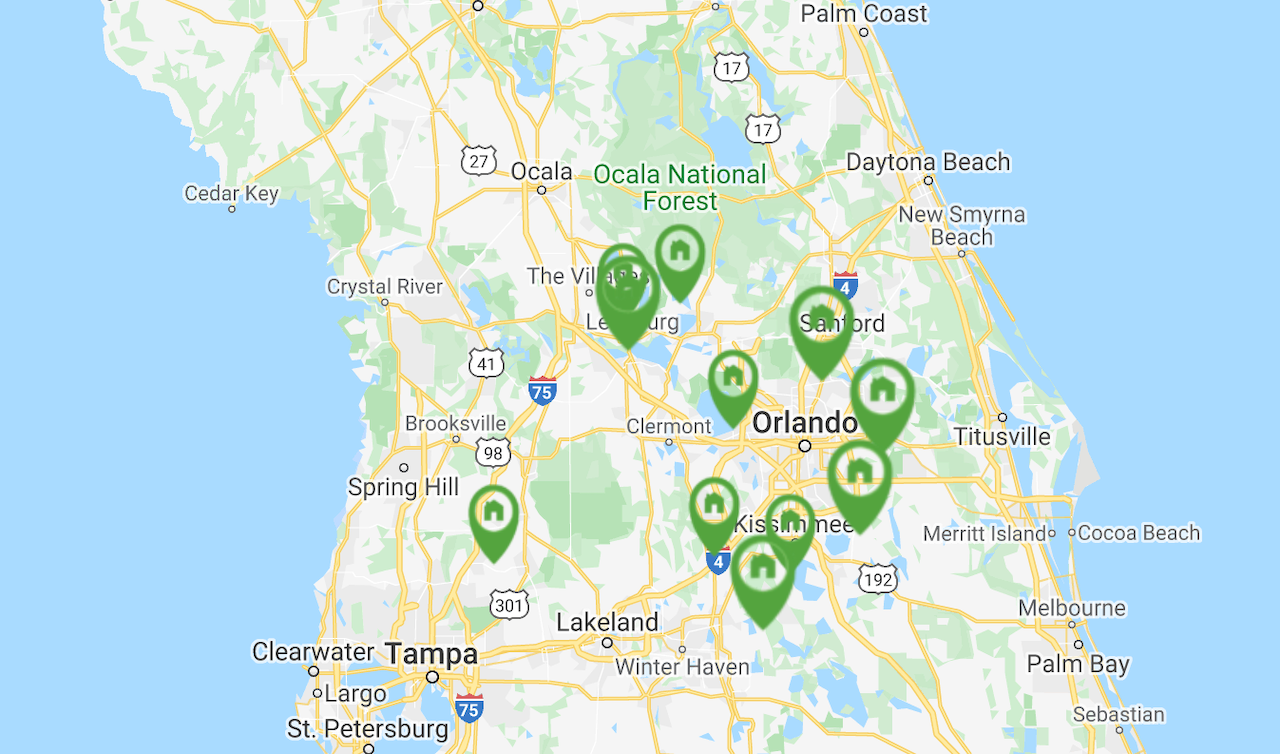 The latest acquisition – announced this past Friday via this press statement -- adds Orlando-Tampa, FL operator Avex Homes, with its 300 homes under construction, and its control of 4,400 lots spanning the Daytona, Orlando, Tampa belt across Central Florida, to what's emerged as the Daiwa House coast-to-coast Smile States footprint.
A triumvirate of regional hub operators – Stanley Martin, up-and-down the East coast, CastleRock Communities across Texas and the Southwest, and Trumark Companies, which last week added Colorado to its Northern and Southern California operating groups – now adds up to a portfolio producing 6,000 homes and more than $2.25 billion in current operational homebuilding revenue.
These totals – taken together – put Daiwa House into the elite top 15 in both unit completions and revenues among national homebuilder rankings.
The big picture for Daiwa House is fulfillment of its three-year, 6th Medium-term Management plan for homebuilding acquisitions, scheduled to conclude in March 2022:
Daiwa House's three-year plan, ending March 2022, calls for a goal of $3.6 billion [400 billion yen] revenues from its overseas real estate business group – which now includes CastleRock, Stanley Martin, Trumark, and Australia-based Rawson Homes. This still leaves a "go-get" between current revenue levels of the respective operators and the March '22 goal.
All told, Daiwa's investments in the U.S. alone are upwards of $1 billion, with CastleRock representing the largest of the portfolio acquisition components.
For tweaks and additions to the Daiwa House strategic template, and as a way to ensure it achieves its $3.6 billion revenue plateau, it may be that a Stanley Martin hub-and-spokes network is emerging as a geographical model that Trumark and CastleRock could also employ:
Nesting instincts: Stanley Martin, acquired by Daiwa House in 2017, since acquired FD Communities [Atlanta] and Essex Homes [the Carolinas], expanding the Stanley Martin footprint up and down the Middle Atlantic-Southeastern states corridor. This suggests that Daiwa House might well consider further bolstering its operating scale and clout by nesting further acquisitions under CastleRock, Stanley Martin, or Trumark.
The addition of Avex to the Stanley Martin brand flag gives the Reston, VA-based operator, led by president Steve Alloy, an operating footprint that stretches now from the mid-Atlantic and Southestern U.S. through and into the blazing hot Florida marketplace.
Per the Stanley Martin-Avex release:
We have strategically been working to enter the Florida market for several years. When we first met the leaders of Avex Homes, we immediately recognized what a great fit they would be with Stanley Martin. We had shared values and a shared commitment to customers, and we both had a strong focus on quality. I am thrilled to have the Avex Homes team become a part of Stanley Martin," said Steve Alloy, President of Stanley Martin.
While the big picture strategic plan for Daiwa House gains clarity with the Avex acquisition serving as that little missing puzzle piece, it's also worth taking a look at Avex's motivations to sell.
Many privately-held and capitalized homebuilding operators in the $100 million to $500 million revenue range – each depending on their respective access to capital lines, personal guarantee-risk, personal financial planning, and now, new potential exposures to rising corporate tax risk – face challenges similar to those Avex's financial and strategic owners considered as they weighed a sale.
We've written extensively about those challenges. Supply chain disruptions – expected to continue in aftershocks and new challenges well into 2022 – could put some private builders into a financial red-zone if they can't deliver homes on the schedules they'd promised lenders. What's more, the need to replenish lot and land supplies to continue to meet a welter of buyer demand, plunges all operators and their increasingly voracious financial rivals into an especially-fierce fracas. It can get expensive fast. And it can do so – history tells us – beyond the pale of fundamental validity.
This means single-market, multi-market, or even regional private homebuilder operators face a steepening risk-reward curve in their outlook. In fast approaching 2022 and beyond, a promise fundamental demand and structural need remains strong. However, myriad financial, economic, and health blindspots, clouds, and vacuums of certainty pock the near-future.
Moreover, key stakeholders in a builder-operator like Avex – served in the transaction by San Francisco-based Builder Advisor Group, which has played a part in 10 mergers and acquisitions deals in 2021 – now looks at imminent corporate tax increases to 26.5% and potential increases to capital gains taxes connected with Congress' debate over a $3.4 trillion budget-resolution-based economic plan. Threats of imminent new tax burdens could trigger a slew of pre-year-end dispositions, divestitures, and deals.
Join the conversation