Marketing & Sales
New Open-Source X Lab Market Looks To Cut 6% Commissions
An open-sourced power-of-information platform would give consumer sellers and buyers more sway, more savings, and less friction in one of life's anxiety-filled experiences: Property transactions.
John McManus
August 18th, 2021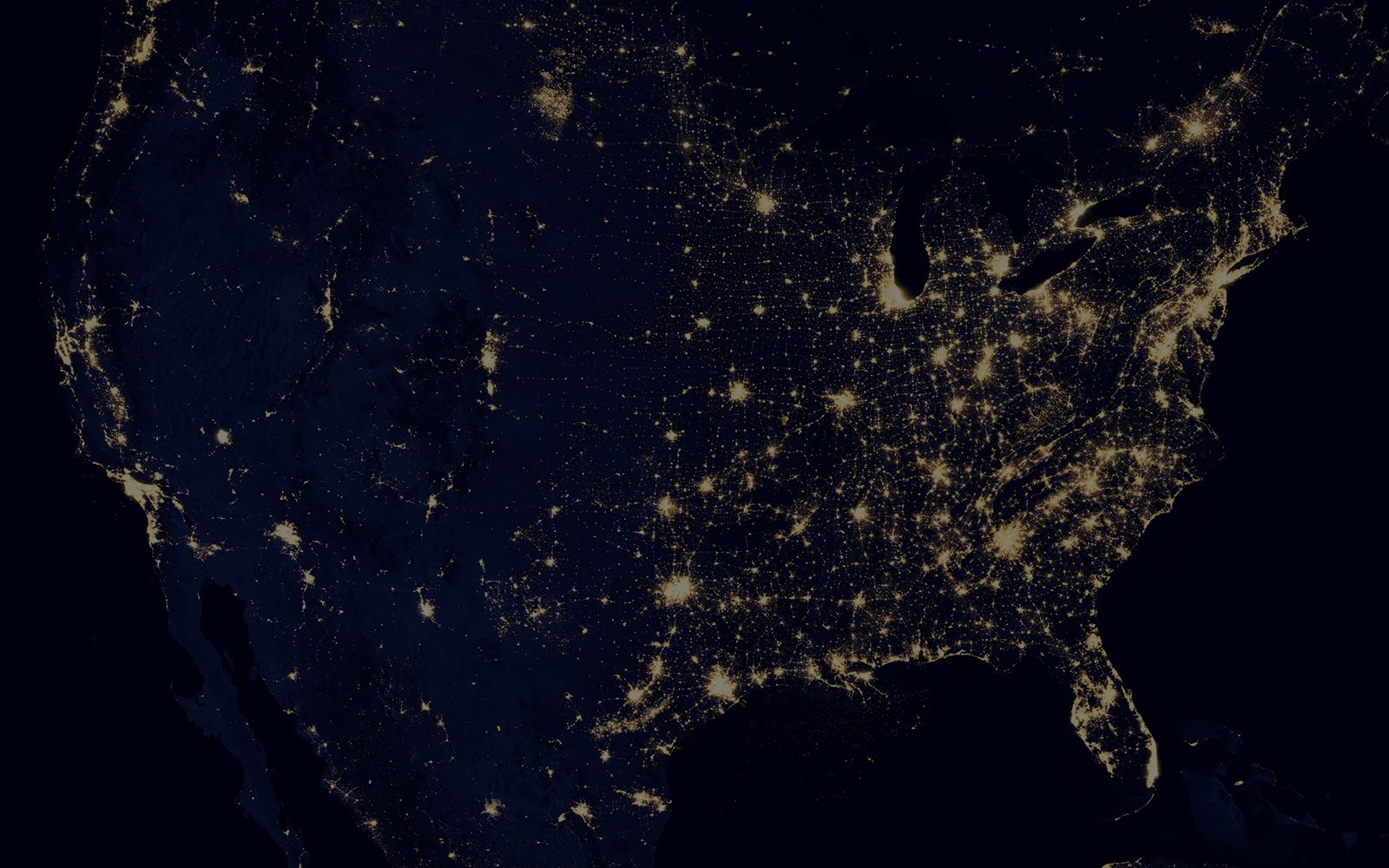 Friction dissuades people from acting, from participating. For free market enterprise, friction is a minefield of known and unknown pain-points that trap time, money, goodwill, and such, and reroute the thrust of motivation into dead-ends of frustration and inaction.
For consumers, buying or selling a home means nothing but friction. Precious effort, time, and money seep or pour through cracks and fissures of the process almost no matter what.
With a development investment budget of about $2 million, a new real estate marketplace platform – House X World's XLab.world and X MLS, due to launch September 15 in the first 14 states with an initial knowledge base of over 405,000 properties, with plans for coverage in all 50 states by January 2022 – takes dead aim at the average Joe's or Jill's queasy, often agitated sense of a pall of anxiety, frustration, confusion, and lack-of-agency in the process of either buying or selling a home property.
As Zillow has democratized consumers' access to home valuations beginning with its 2006 introduction of its Zestimate tool, X MLS puts an array of data, technology, and services solutions directly in consumers' hands – on both the buyer and seller side. The X Lab tools aim at clarity, agency, and meaningful financial gain in what is generally regarded as one of life's traumatic consumer journeys: Property transactions.
Zillow became a business proof-case that people – in cities, towns, suburbs, exurban rural areas, and everywhere in between – want the power of market information to relieve their sense of being cut-out of how much value a property has or would sell for.
What remains, however, is a confusing and, in many minds, intimidating welter of people, processes, and platforms in property sales and purchase, including 550 separate MLS, that silo and protect their interests, often adding benefit that consumers fail to realize.
X MLS aims to take the "information-is-power" notion to a new level, one that potentially pries apart a bulwark of real estate transactions – the average 6% commission sellers pay for shares to go to buyer and seller agents and brokers [and approximately 3% homebuilders pay real estate agents] – and would redistribute what amounts, at current new- and existing home sales rates, to about $26 billion – about 2% of the total – of commissions and fees directly back to consumers.
Here's how the X Lab platform bores into the 6% commission, and parses out cost savings to a buyer, a seller, and their representatives.
$0 listing fee on X MLS: consumers, homebuilders, real estate agents and developers can list properties for sale at zero cost.
Seller commission halved: If home sellers list there home with House X, they will only pay a 1.5% seller commission versus the 3% old norm;
Buyer commission cut: Commissions paid the the Buyer's Broker will be reduced to 2.5% versus the more traditional 3%.
Buyer credit for either mortgage buy-down or home improvement: If House X Brokers represent the home buyer, the home buyer will receive 1.5% of the sales price in "Reward Dollars" to use in The Smart Home Marketplace
Net, net, buyers and sellers capture 2% of costs from the transaction.
If both buyers and sellers got an opportunity to tap into a new $26 billion pool, and do so empowered by a single data and tech dashboard that might incentivize them to participate in the grand marketplace of residential property sales, it might begin to catalyze more sellers, according to David Goswick, spokesman, senior advisor and Head of Strategic Partnerships at XMLS parent company Austin-based House X World.
The mission of XMLS is to do our part to save the American Dream of homeownership," says Goswick. "To do that, we're unveiling XLab.world, a new consumer-focused residential real estate brokerage and smart home marketplace, whose goal is to increase inventory by simplifying and opening up inclusive and balanced access to information, to increase buying power by lowering cost of ownership, to educate consumers on performance metrics of homes."
House X World is a consumer-focused residential real estate brokerage and Smart Home Marketplace that empower homebuyers with real time listing information and better data to help clients make more informed buying decisions. X Lab partners with clients by leveraging their negotiating power on their behalf. X Lab is supported by a network of Certified Brokers, Agents and Personal Assistants with local expertise and local relationships. HOUSE X World then helps transform the home into a more efficient Smart Home that costs less to own, operate, protect and maintain.
Key team members of House X World include: William Farrell, president, Kristen Williams, chief financial officer, Ivan Judson, chief technology officer, Pete Avery, chief marketing officer,  Goswick, Gary Kob, director of real estate, and Dean Carberry, senior advisor -- FinTech.
The company's new value proposition surfaces in a home-selling environment challenged by a host of dynamics, disconnects, and information vacuums that together have conspired to stall the flow of new inventory into the market, which has resulted in a pressure-cooker effect on home price tags, and a growing sense the market can not serve buyers across a healthy spectrum of price points.
The removal of friction XLab.world promises to deliver comes in the form of meaningful information power, lowered costs – of both sale and purchase – and the opportunity for owners to channel transaction gains into healthier, better performing homes in remodeling, replacement, and renovation projects.
At work here at its base, according to House X World chief technology officer Ivan Judson, is the power of information on steroids – up to 325 fields of information in each property's report, but elegantly accessible in "a single pane of glass." Ultimately, it would see Zillow's Zestimate, and up the ante to a proxy for a "Livability Score," for each property.
The value-add of information in the buyer's hands – from neighborhood Walkscores, local school ratings, crime data, sustainability, energy and water use performance, etc – allows us to generate a score card for each property, making it totally transparent to someone in their journey of finding, buying, and owning," says Judson. "With this single simple integrated journey, we want to engage with people in a way that makes homeownership approachable for every single person possible who can afford to buy."
In information provided exclusively to The Builder's Daily, X Lab solutions dashboard looks like this:
X MLS - Democratizing the Multiple Listing Service (MLS), X MLS levels the playing field. Empowering homeowners, builders, community developers and realtors to list their home(s) for sale for $0 fee. It is an open-source platform that expands distribution to potential home buyers.
X Value - A property database that spans 5.5B+ records, refreshed daily to drive greater valuation accuracy and consistency.
X Report - Features custom insights available nowhere else, the House X Report reveals insights about any location a homebuyer is considering.
X Mortgage – A Modern Mortgage Experience, allowing buyers to seamlessly purchase or refinance their homes from their smartphone. Compare various loans to find your best option – then reduce the rate by 1% for the first 12 months.
X Vault – A next generation financial wellness app, X VAULT allows consumers to get mortgage-ready and find the right mortgage for their next home, a partnership with FinLocker.
First DownTM – Provides first time home buyers up to 1.5% of the sale price of the home as a cash incentive to expand home ownership.
X INSURE – Created to protect the consumers home and family, the X Lab technology analyzes billions of data points for every customer to find the best priced insurance options available.
X Rewards – X Lab home buyers receive 1.5% of the sales price on the X Card to use in The Smart Home Marketplace on a variety of products and services to make their new home more efficient and cost less to own, operate and maintain.
"We created X Lab with a mind-set to go in and break everything, to knock down walls, and develop a 'new normal' centered on consumers' wants and needs, one that would open-source its way out of chaos," says Goswick. "The X in our name is significant in that it stands for a multiplier of savings and value.  On September 15, we flip the switch. You can't buy what's not available. We think this can put a positive impact on the home buying and selling process. We're calling it The New Normal."
Join the conversation