Together with
Land
M.D.C. Antes $117 Million For Nashville's The Jones Company
Led by ceo Ken Stricker, The Jones Company combination catapults Richmond American to a top-5 share of one of the nation's hottest job markets, and a pandemic era rockstar among migration magnets.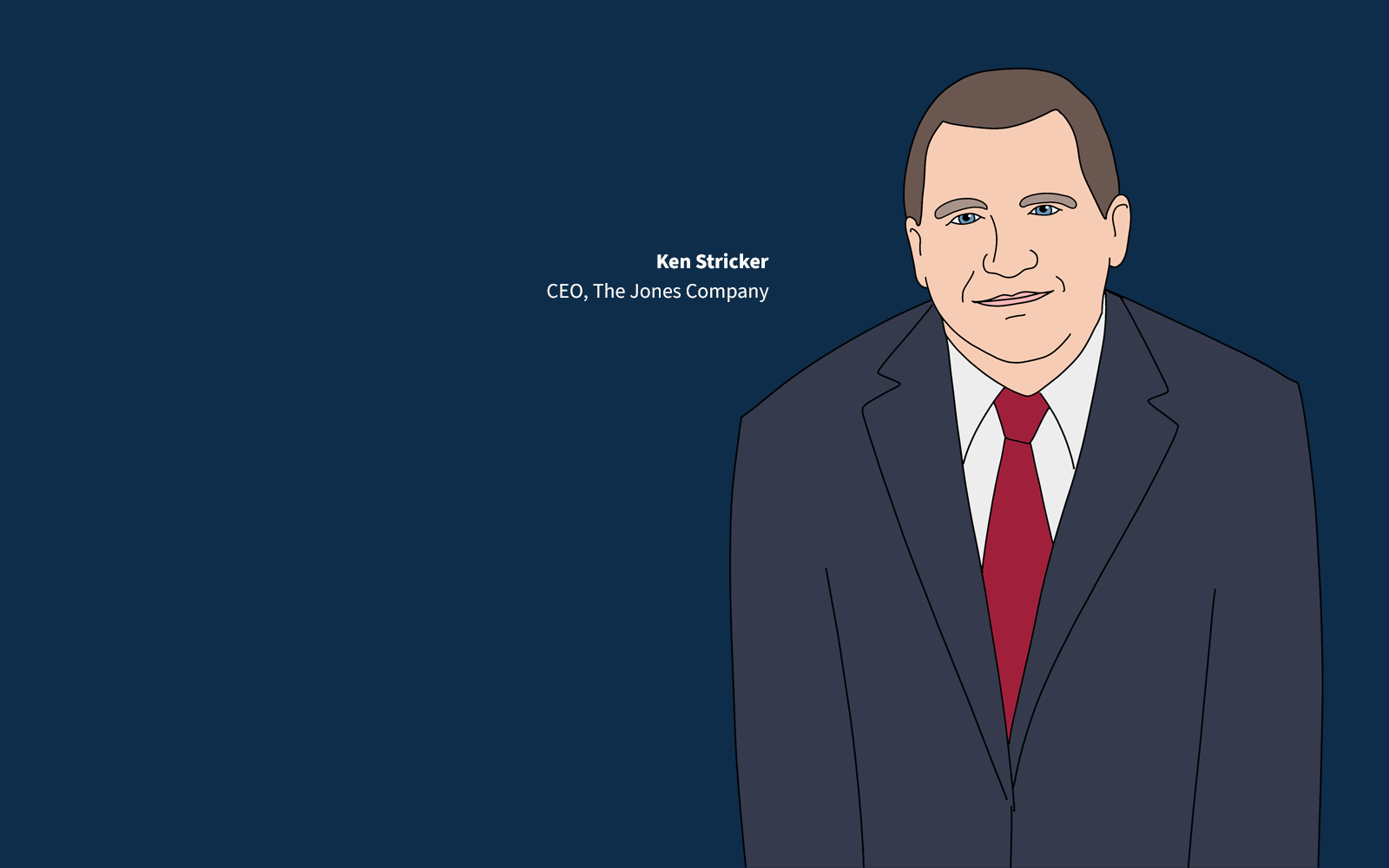 Homebuilding's 2022 "Shake a Tail Feather" M&A spree is reaching a higher pitch as crosswinds and riptides complicate the outlook.
As still-buoyant homebuyer demand faces off with a menacing array of global and domestic headwinds, the collision stokes urgencies on both buyer and seller sides of the sector's mergers and acquisitions. Mating rites and rituals are running hot. A widening sentiment of caution acts as a catalyst among both prospective sellers and buyers, as they jockey for strength, leverage, de-risking and resilience amid a gamut of intensifying economic uncertainties and turbulence.
Late last week, the Richmond American Homes of Tennessee unit of Denver-based M.D.C. Holdings announced it's agreed to acquire The Jones Company of Tennessee, a 60-year-old, top-10 homebuilding stronghold in Nashville, for $117.3 million, according to SEC filings.
Here's a topline on what M.D.C achieves with its purchase, from the press statement:
Jones closed over 370 homes in fiscal year 2021 in the Nashville area with an average sales price of $564,000, generating revenues of $209 million. MDC expects the transaction to close near the end of the second quarter of 2022, and it is expected to add approximately 10 selling communities, 1,700 controlled lots and 150 units in backlog to the operations of Richmond American. Consummation of the transaction is subject to the approval of the MDC board of directors and customary conditions.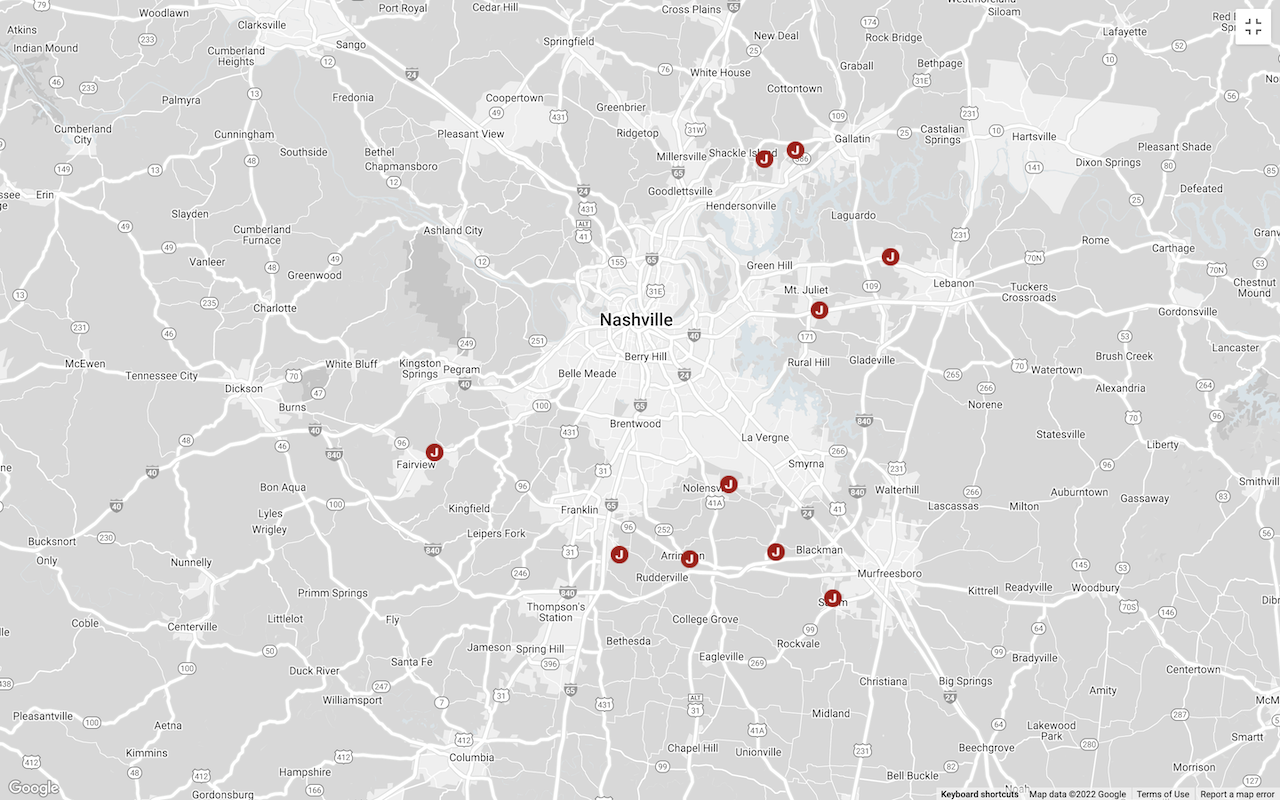 The deal comes full of micro and macro impacts and implications. Here we'll focus on what makes it work especially well for the seller and buyer parties in a sizzling jobs and pandemic-era migration magnet market – Nashville – known historically for its challenges as much as its ongoing allure of opportunity among big builders.
We'll also consider – given anecdotal word of an ongoing active M&A dynamic in the homebuilding sector – where the M.D.C.-The Jones Company of Tennessee combination fits and what it may imply for near-term mating conversations and consummations.
For this analysis, we should say, we spoke very briefly with The Jones Company of Tennessee ceo Ken Stricker, who referred us to information in the company's press statement. We also spoke with Margaret Whelan, whose Whelan Advisory Capital Markets team served as exclusive financial advisor to The Jones Company of Tennessee in its sale.
Whelan noted that M.D.C.'s organic operational entry in Nashville, launched in 2021, would have taken time to ramp up to become a material contributor to volume, revenue, and profitability as part of the top-15 ranked national builder's portfolio of operations in 22 markets and 15 states. Whelan calls The Jones Company and its team one of the "best in class" operations it has specialized in representing, catapulting M.D.C. into the top five among Nashville operators.
The interest level in Jones was high, given its attractive position as one of the largest private builders in the fast growth Nashville area," Whelan noted. "With almost three decades of experience delivering high quality homes in the market, Jones management is well regarded and has access to a robust lot pipeline. This combination with MDC is a strong strategic and cultural fit, allowing for Jones employees to stay in place."
Whelan's statement touches on two of aspects worth drawing out here as factors that impact the specifically mutual benefits of the combination in the Nashville market, which is currently totalling north of $5 billion in new home activity annually.
Nashville is a challenging market to enter, as its insularity puts a strong premium on relationships with landsellers, consultants, construction trades, engineers, and municipal officials.
Among national public homebuilders, Nashville remains a fragmented market, where NVR reigns among eight other publics with the highest market share of about 6% (2nd to market leader, privately-held Ole South Properties, which commands about 9%).
M.D.C., executives with knowledge of the company's plans, has been interested in and exploring opportunities in Nashville dating back a decade, and finally entered Nashville in late 2021 as it expanded operations as well into the Albuquerque, N.M., Austin, and Boise markets, in active pursuit of a "geographic affordability" positioning, in faster-growing second- and third-tier markets in a maturing housing cycle.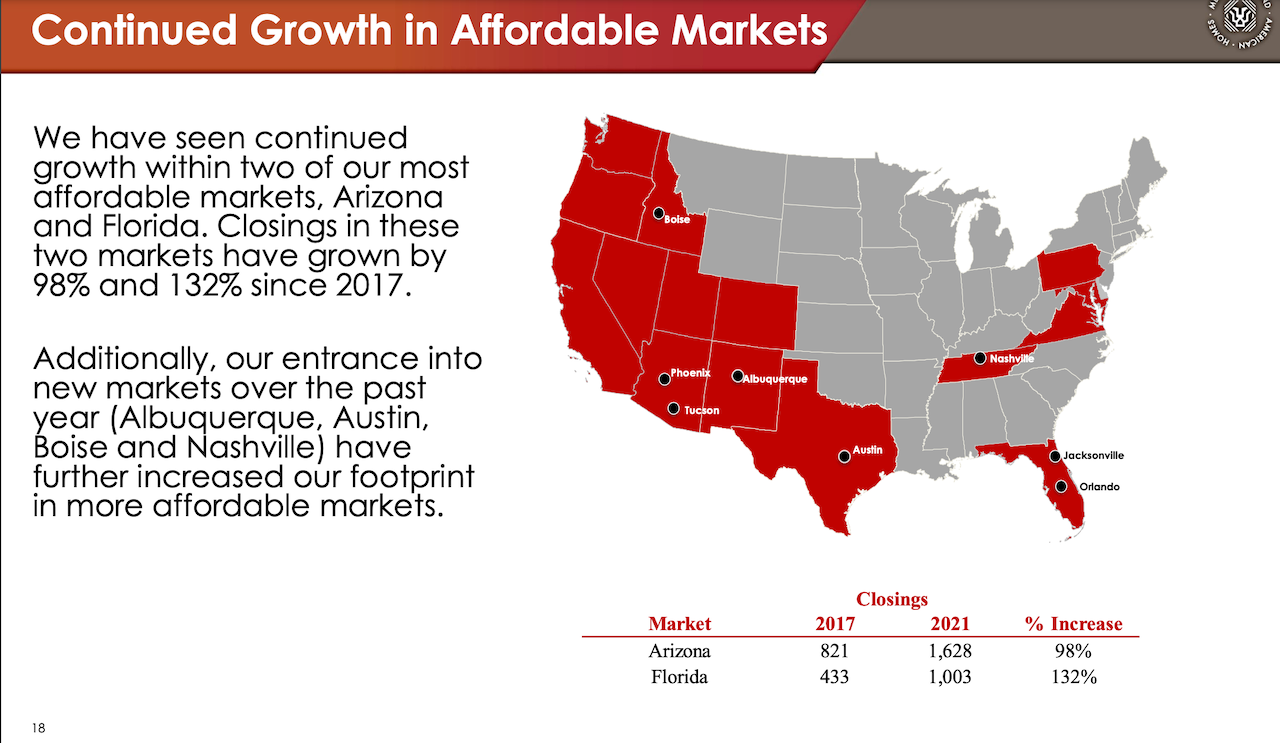 The backdrop of both aspects is a Nashville market that's "on fire" as a magnet for jobs, for pandemic era relocation to secondary and tertiary metros, and for economic vibrancy.
Here are a few bullet points that give context to the near- and longer term outlook for the market:
The Wall Street Journal just highlighed a Moody's Analytics study that recognized Nashville as the 2nd hottest jobs market in the US, highlighting these characteristics as drivers: "They're in midsize cities, all with a population under 2.3 million. They're in states with fairly low income taxes, or none at all. And their climates allow for outdoor activities all year round."
According to analysis from Roofstock, Nashville MSA experienced job growth of 26% between 2010 and 2019, making the region the 2nd-fastest growing metro economy in the country.
Unemployment rate in Nashville is 2.8% as of October 2020, according to the BLS.
Target industries in Nashville include health care, music and entertainment, advanced manufacturing, corporate operations, and supply chain management.
So, with its acquisition of The Jones Company of Tennessee, M.D.C., accelerated what would likely have taken at least another four years to accomplish in terms of land and other essential relationships, to where it now can operate as a top-five marketshare builder, with just over a four-year pipeline of controlled lots, and a strong operational team under the leadership of Ken Stricker as CEO.
While M.D.C. got to supercharge its operational activity in Nashville, and now can consider adding scale to its Southeastern operations by foraying into the Carolinas, Alabama, and Georgia, The Jones Company's win in the bargain comes in at least three ways.
M.D.C. plans to keep The Jones Company team members and leadership in place, as a source of continuity and ongoing essential local relationships;
Principals at The Jones Company of Tennessee get to de-risk their own financial exposures as M.D.C. absorbs debt and liabilities related to owning and controlling four-plus years of land;
Further, The Jones Company's team may be interested as well in serving as a hub for M.D.C.'s possible plans for scaling and expansion into other hot housing and economic markets, in the Carolinas, for example, or possibly, Alabama or Georgia.
The bottom line is that careful and conservative M.D.C. was able to realize its long-intended goal of escalating its presence in the Nashville market with a local homebuilding pillar whose interests and motivations might also have risen of late as uncertainties and perils have mounted.
The likelihood, as we hear it from a number of mergers and acquisitions specialists actively involved in exploring deals, is that deal flow itself could ratchet up even as some of the heat dials back in housing activity due to interest rate, inflation, and other economic and sentiment shocks flowing through the broader business context.
Public homebuilding companies, which have trolled for acquisitions on a relative par with a menagerie of other prospective buyers – Asia-based, Canada-based, [even Europe-, and Middle-East-based], Wall Street-backed build-for-rent enterprises, Clayton Properties, a couple of private homebuilding roll-up companies, and even some private-to-private acquirers – now have greater urgency to strike.
That greater urgency owes in part to a hard-to-predict trajectory in what's become a nine-month thrash to get homes started and completed – with lumber, garage doors, windows, appliances, and other materials and products in the thrall of what's an ongoing nightmare in global supply chains. Anywhere there are glimpses of a felicitous alignment of new communities, lots, construction labor, materials distribution, and local and municipal approvals have got to look especially attractive when plans, budgets, expectations, and routines are subject to constant stress and risk.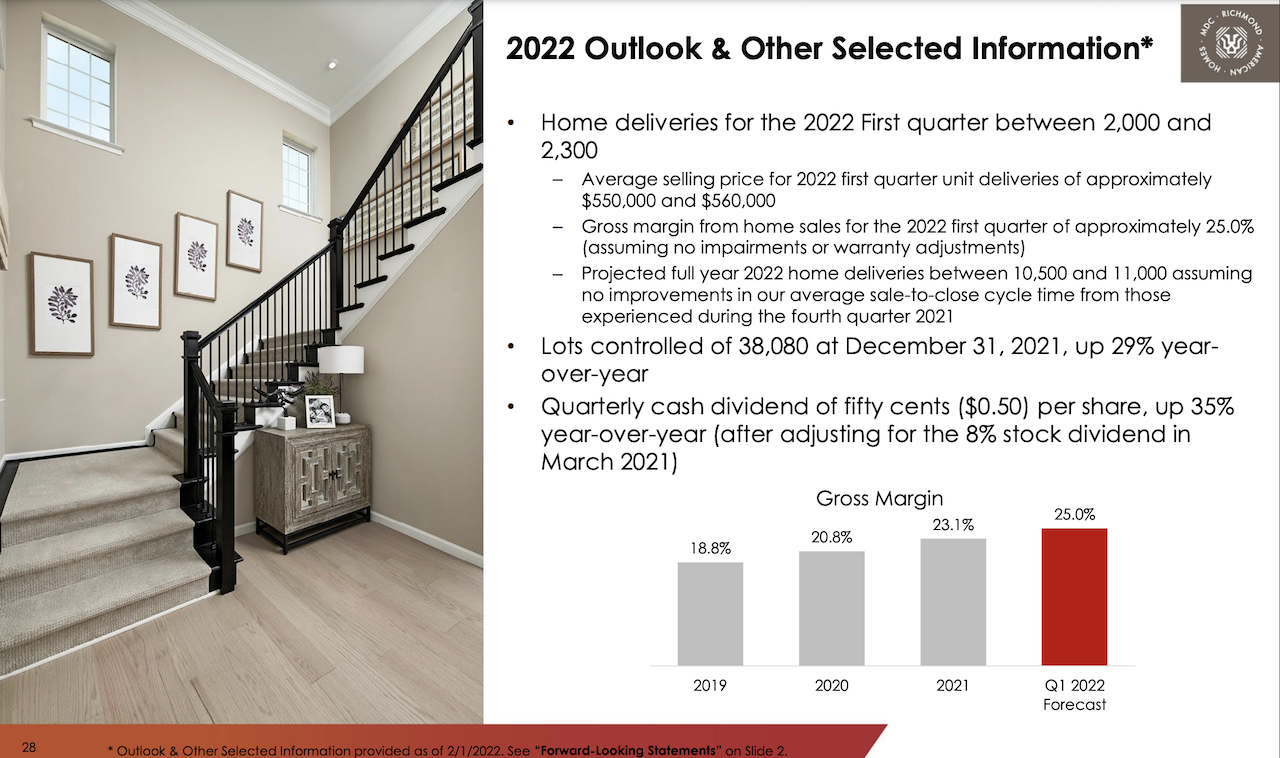 Net, net it's probably a safe conjecture to assert that founders and principals of every privately-held homebuilding operation in the plus $50 million revenue and up range in secondary and tertiary markets, and every top 10 independently-owned private operator in the nation's most-active 50 new-home markets are getting courted constantly.
Depending on their sources of entity-level or acquisition-development-and-construction finance, personal guaranties, age-demographics, and shifting competitive dynamics due to the grinding concentration of more volume and control among fewer larger players in each arena, privately capitalized builders may be equally motivated as the markets show signs of economic weakening – and greater risk – ahead.
Join the conversation
MORE IN Land
After a 16-year partnership and partial piece of the action, one of the nation's top-20 national builders affirms a macro migration trend that sees fast growth where there are new jobs, tech connectedness, and less pricey housing.
From Scott Cox, everything you never wanted to have to know about water and what it means to the future of community development West of the Rockies.
'Water is the ultimate weapon in the Western U.S. to prevent growth.' -- A strategic real estate executive commenting on the D.R. Horton purchase of Vidler Water Resources
MORE IN Land
After a 16-year partnership and partial piece of the action, one of the nation's top-20 national builders affirms a macro migration trend that sees fast growth where there are new jobs, tech connectedness, and less pricey housing.
From Scott Cox, everything you never wanted to have to know about water and what it means to the future of community development West of the Rockies.
'Water is the ultimate weapon in the Western U.S. to prevent growth.' -- A strategic real estate executive commenting on the D.R. Horton purchase of Vidler Water Resources