Together with
Capital
Moment Of Proof: The Future Is Now For New Tech's Value Versus Hype
Will all of homebuilding and proptech's promising new ventures weather a shake-out due to economic turbulence? Here's why two disruptive innovators -- Diamond Age and MINE -- may have staying power.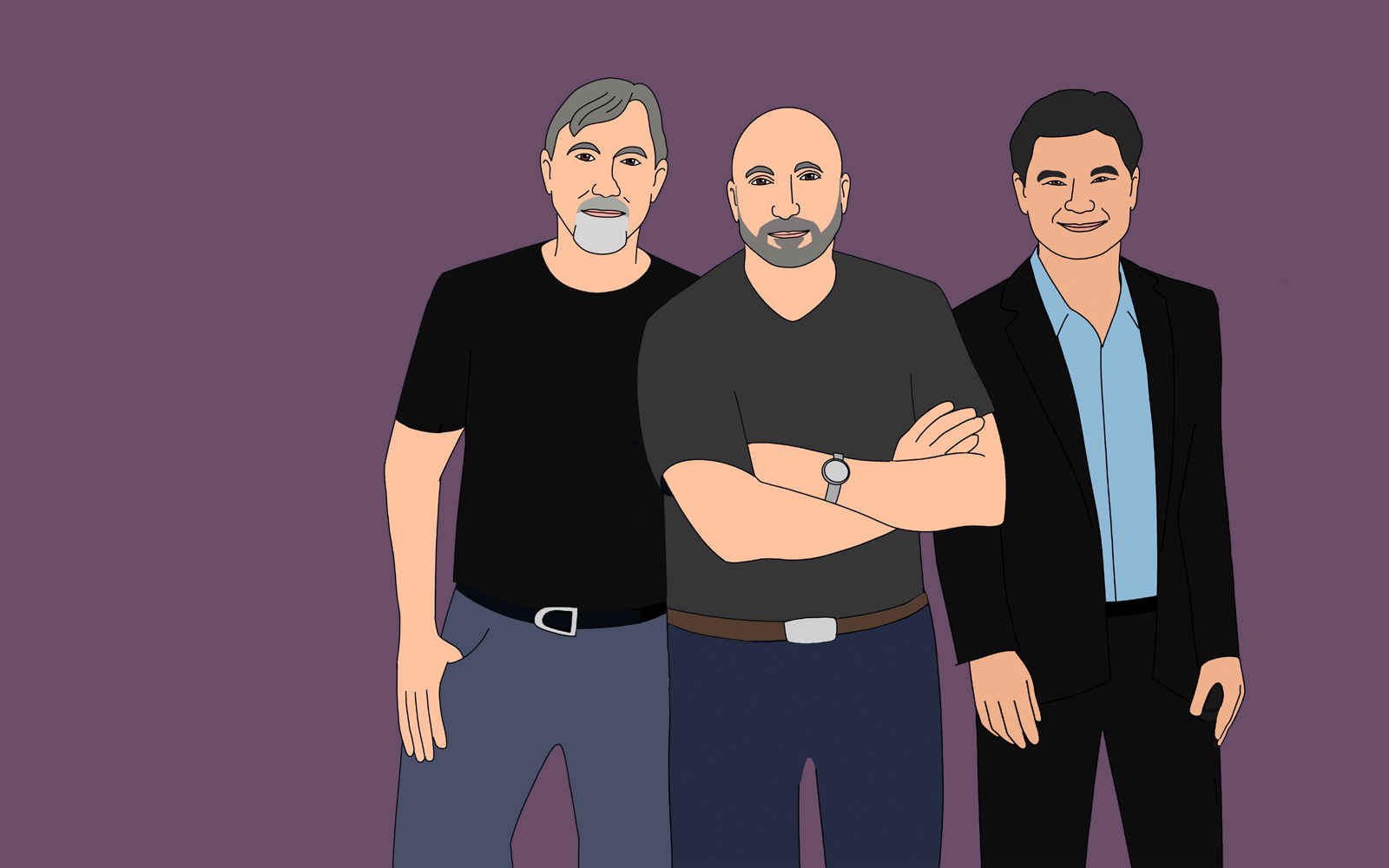 Left to right: Russell Varone, Co-founder and CTO, Diamond Age, Jack Oslan, Co-founder and CEO, Diamond Age, Genji Nakata, Executive VP, National Operations at Century Communities, Inc.
Slab-pour to close: 65 days
Eloy, AZ, splits roughly in half the couple-of-hour distance southeast on the I-10 from Phoenix to Tucson. There the first of two just-built, 1,700 square-foot homes in the Toltec Arizona Valley neighborhood of mid-$200s to low-$300s, single-level ranch-style houses from Century Communities'  got its certificate of occupancy on August 10th.
From the slab-pour to handing-over-the-keys to the new owners, the home took 65 days. The second of the set beat the start-to-completion schedule of the first one by five days.
Two more, the 3rd and 4th of an in-real-life trial for which Century engaged robotics startup Diamond Age to 3D print homes directly out of Century's Complete entry-level floorplan line, will be set for CO within two weeks – a build cycle of under 60 days.
We're excited with the early results and to have reached these milestones with one-fifth of our tech stack in the field," says Jack Oslan, co-founder and ceo of Diamond Age. "Our goal with a full-stack of tools is a 30-day ready-to-occupy build cycle starting with the slab."
As supply chain snags continue to bedevil homebuilding construction cycles – now, especially disruptive of the trades, materials, and products in the finishing stages of the build cycle – news of end-to-end completion cycles of 65, or better-yet, 60 days is jaw-dropping. That velocity – like Eloy, AZ's distance between Phoenix and Tucson – splits roughly in half the duration it's taking most operators to progress their homes from slab to fit-and-finish these days.
The velocity – efficiency – is one of three immediate major benefits we've seen at the outset of this experiment with Diamond Age," says Genji Nakata, executive VP for National Operations at Century Communities. "The other two big wins out of the gate are the strength of the structure, including its R-value thermal barrier in the 40s, compared with code in the teens, and the noise-suppression of exterior sound, making it a really high-quality, comfortable and quiet indoor experience. That, and the fact that if you were looking at these homes online, they look identical to every other home of that floorplan we have for sale."
Now, four new homes – notwithstanding their impressive build-cycle velocities and structural quality – don't of themselves an impending industry transformation signal. First, Century's operational and business model would need to scale these and other gains, and Diamond Age would need to prove out a tolerable, sustainable, growth-vs.-profitability trajectory.  
That means support from early homebuilder adopters like Century, and the ability to scale. Century – a willing field learning-laboratory for Diamond Age's operational boot-up – is both a charter customer and, with other homebuilders and residential developers in a Series A investor cohort that raised $50 million in funding this past Spring for Diamond Age. The next step, starting within the next several weeks, Century and Diamond Age will go into action on a new neighborhood "15 minutes down the road" from Toltec in Eloy, in a town called Casa Grande, AZ, and a 49-unit community of Century Complete homes called Mountain View.
If all goes as planned, even with a late Q4 start, Century believes it could be "all closed out" on the 49-home Mountain View neighborhood – consisting again of single-level ranches with four different floorplans – by year-end.
Will it scale and roll out into other communities? That's the million-dollar question," says Century's Nakata. "They have six of the 26 robotic tools they'll ultimately have in their suite operating in the field, and they have two sets of gantries, and they're proving out that they're saving on manual labor on the ground, building at higher quality, faster, and with no waste.
From an operational standpoint, we're seeing all we could hope for, and working with the Diamond Age leadership and team is great. And the really good news for us is that they're engineering and designing this platform with the production builder in mind.
To scale, they'll need their full suite of tools and ramp up on the gantries, and once they do that, I can see this impacting our capability in more and more markets. We've invested a significant amount in their Series A, and we're certainly planning on Diamond Age's success, both as a capability and as a business we're a stakeholder in."
According to Jack Oslan, Diamond Age's 2023 operational goals are to put the balance of its planned 26 robotic tools – including tools for truss-setting, a sheathing placement, stucco, plastering, waterproofing  spray painting, electrical boxes and plumbing – as well as to ramp up on our gantries and do about 80 to 90 new homes. Oslan says that new gantries deploying on behalf of a new enterprise-level national homebuilder are likely during Summer or Fall of 2023.
That's a drop in the bucket," says Oslan. "In 2024, we will begin to really push into operational scale, and by 2025 – with more builder customers in our book of business – we'll be operating fully at scale."
The good news for startup building technology companies, proptech, and other early-stage innovators that came in from the fringes of a multi-trillion-dollar business regarded by many as ripe for disruption – but reluctant to do so -- has been an emerging hybrid strategic-financial stakeholder model that could give them staying power in a near- and mid-term period of heightened volatility and uncertainty.
This model limits an individual operating enterprise's fixed-cost exposure, but allows for an R&D-style investment in emerging players, while at the same time producing new homes and platforms that drive efficiency or add new value. It's been common practice among homebuilders in past real estate cycles to invest in the capabilities of local and regional construction trade firms.
This practice has evolved now as data, technology, and machine learning play an ever larger part in construction technologies and customer experience critical to the future of housing.
Curating a number of those hybrid financial-strategic relationships for disrupters in the construction and real estate space, Builder Advisor Group ceo Tony Avila and his team have opened doors on both the operational and investment front for innovators like Diamond Age and model-home-retail-as-a-service platform MINE.
We've witnessed all the vaunted technology startups coming into the space and we haven't invested in most of them because they're not able to solve for the faster, cheaper, better combination you need to make value," says Avila. "The ones we've gravitated to are not hypothetical gamechangers, but rather, like Diamond Age and Mine they stand up to both investors' and builders' challenge of 'I'll believe it when I see it.' Each of them is proving out in real life to be a value gamechanger."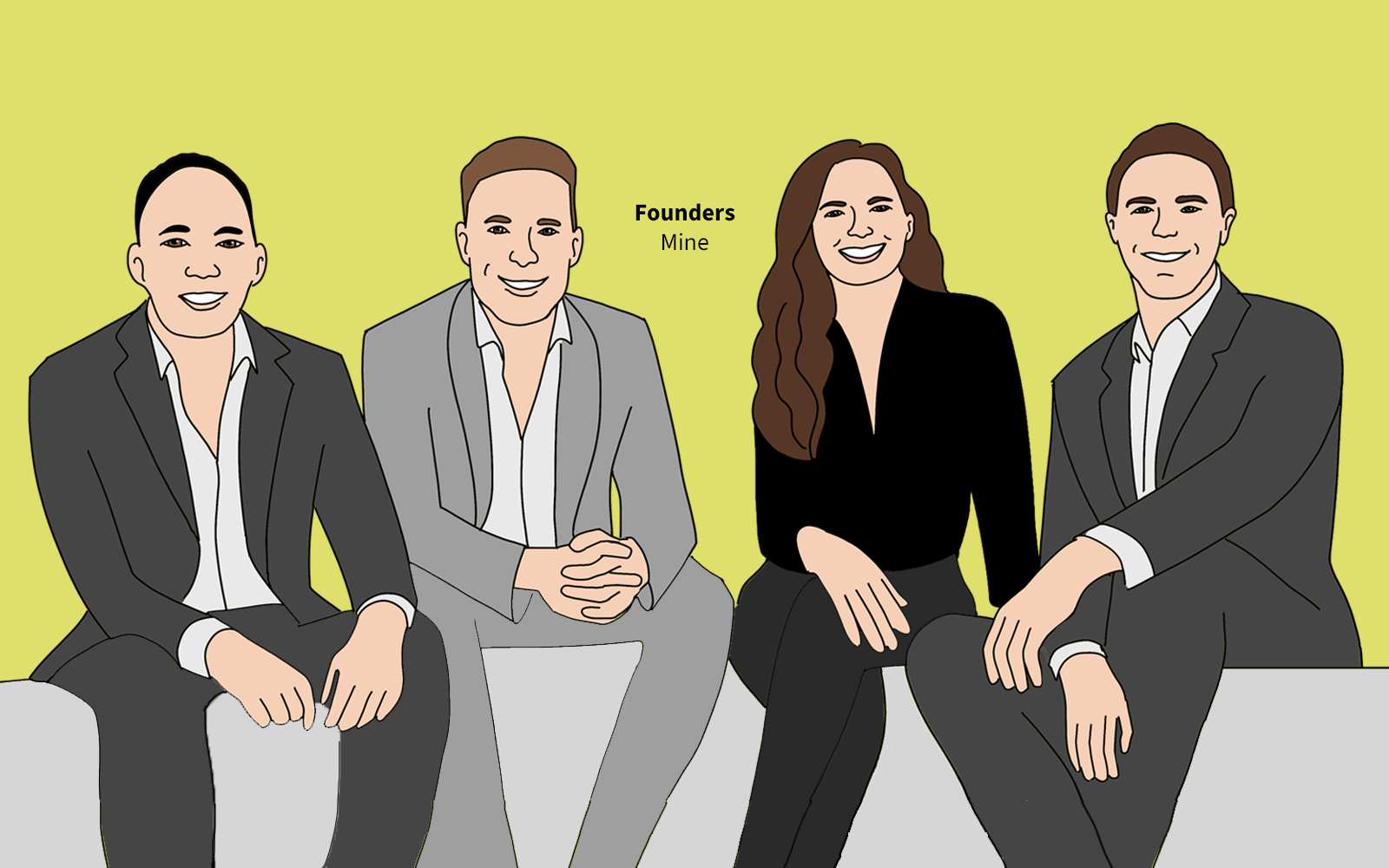 In August of 2021, our focus on MINE, a first-of-its-kind furniture and home décor platform for the homebuilder industry revealed that PulteGroup would offer its shoppable showroom experience and free design services to their homebuyers and visitors. Since, MINE has strides in the last year, having expanded its home showroom network to over 600 locations in the majority of states across the country and added many notable builder partners to its roster. Early adopters  include Taylor Morrison, Century Communities, David Weekley Homes, Stanley Martin, Ashton Woods, DRB Group, and upcoming launches with Tri Pointe Homes, and Empire Communities.
PulteGroup President and CEO Ryan Marshall attests that
MINE is improving the customer experience for Pulte home buyers. Helping buyers envision and enable what is possible most certainly helps with the selling process."
MINE ceo Eoin Harrington notes that higher interest rates loom as a bigger hurdle for a new home buyer to afford the furniture they need to complete their home.
In today's more challenging environment, it has become particularly important for a builder to consider every aspect of the customer journey to close a home sale," says Harrington. "Having an elegant and affordable home furnishings offering is rapidly becoming the standard expectation of a prospective buyer."
Harrington adds,
At the start of the year, we conducted a study of new home buyers, finding that 81% of buyers had furnishing needs 6 months after moving in. Factoring in the current climate, that timeline is surely going to increase along with the square footage of empty space in their homes. MINE's free design services and expansive network of wholesale vendors ensures that we can meet the customers' home decorating  needs while keeping within their tighter budget constraints."
Deep and expansive ties the Builder Advisor Group has with strategic and financial leaders among national, regional, and local market homebuilding companies have allowed both Diamond Age and MINE to develop both financial investment opportunity and build out their client books of business among customers.
We have been thrilled to have the strong support of world class builder partners and industry experts like Tony Avila from the Builder Advisor Group, all of whom have been instrumental in helping us craft a product and experience that is truly tailored to the new home buyer.
Value Vs. Hype: Is a Shake-out Ahead?
This hybrid strategic-financial stake could make for an important distinction among building technology and proptech innovators that cropped up by the dozens with bigtime seed- and early stage capital raises and a strong story of disruptive capability in the past four or five years, and now must weather an indefinite period of stress
The 2010s – a.k.a. the easy-money era – were evidence technology innovators could stand up and grow fast with a strong, episodic narrative, a prototype, and a truckload of promise, based on a big addressable universe and an array of disrupt-able incumbents.
The post-easy money 2020s – as investors have been punishing technology and social network platforms for being more hype than value – promise tougher times for fledgling would-be disruptive innovators in the building and real estate space.
It's like watching a football game," says Avila. "You don't need to interpret the promise or the hype of a team. You can see the scoreboard. You can see who's winning. That's why builders are excited to become customers – and investors – of these companies."
The strong – and connected – will survive and thrive.
MORE IN Capital
In a one-to-one conversation with The Builder's Daily, New Home Company president and CEO Matthew Zaist discusses the deal to acquire Katy, TX-based Hamilton Thomas Homes, and the roadmap beyond.
What private builders need in their fight against giant nationals.
The squeeze on private homebuilders' margins comes from three key sources: High mortgage rates eroding demand, leading to greater price concessions; tighter credit access, leading to higher borrowing costs; and land price inflation due to lot supply constraints.
MORE IN Capital
In a one-to-one conversation with The Builder's Daily, New Home Company president and CEO Matthew Zaist discusses the deal to acquire Katy, TX-based Hamilton Thomas Homes, and the roadmap beyond.
What private builders need in their fight against giant nationals.
The squeeze on private homebuilders' margins comes from three key sources: High mortgage rates eroding demand, leading to greater price concessions; tighter credit access, leading to higher borrowing costs; and land price inflation due to lot supply constraints.