Building Tech & Products
Lose the Battle, Lose the War: Solutions to the Labor Crisis
In Part 2 of Capability and Culture, our Dream Team measures the ramifications of construction's labor crisis, and how the consequences of this seemingly insurmountable challenge may be the catalyst needed to embrace innovation.
Craig Reiss
May 18th, 2021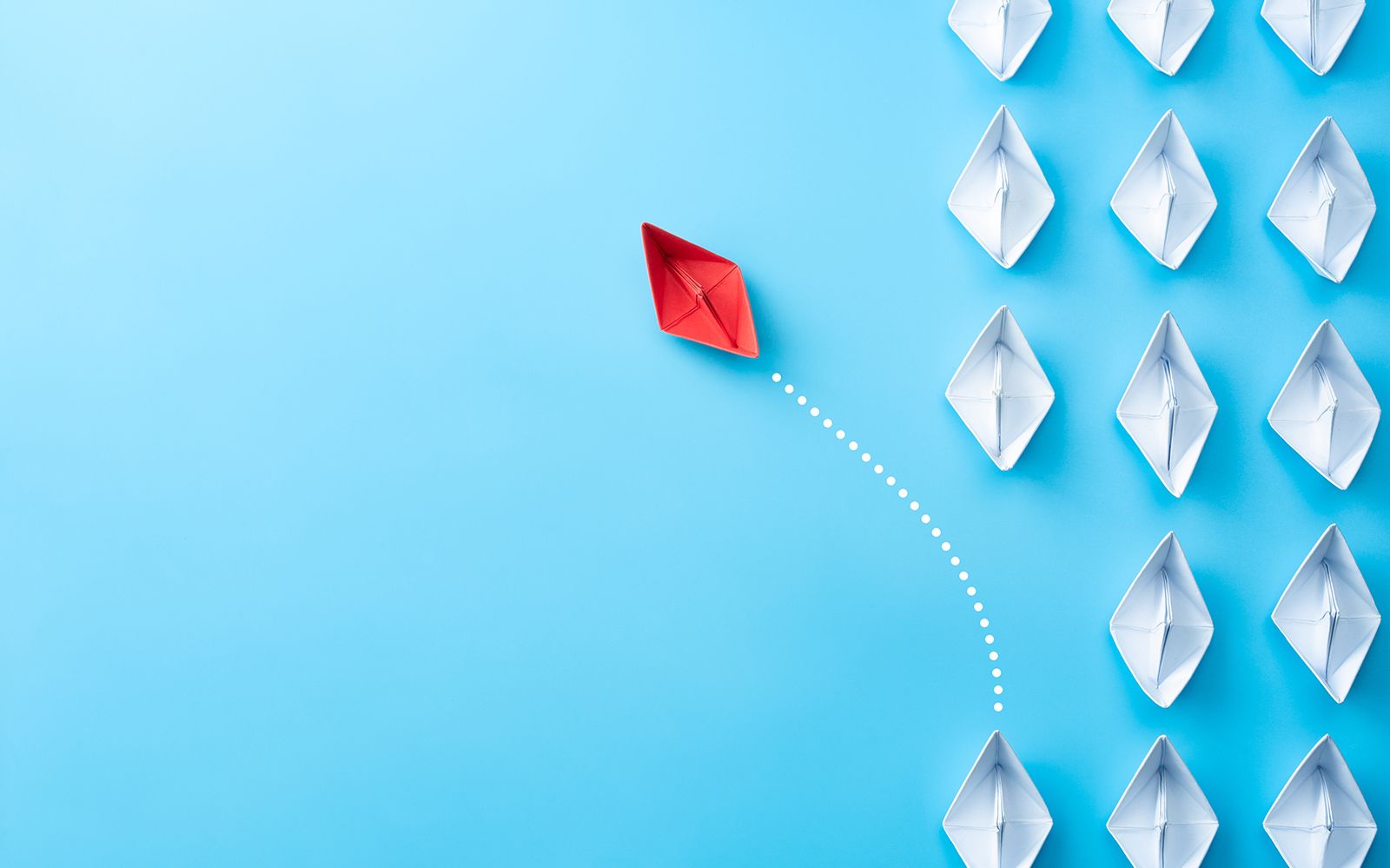 In the second installment of our Capability and Culture series, the TBD Dream Team dissects the consequences of construction's labor shortage and the opportunity – one might say necessity – that it can inspire real change that embraces and accommodates innovation, and delivers payoffs to early adopters that Margaret Whelan, the Founder and CEO of Whelan Advisory LLC, suggests could rival having bought in early on Tesla.
There is plenty of consternation in the Dreamers assessments, but there is also a clear-eyed, confident hopefulness that the labor shortage is a surmountable problem if, along the way, we fix all the problems it causes and the culture that perpetuates them. If daunting meets daring, they believe, all this could be delectable.
The industry as a whole is impacted by the labor problem, much like all floors of a building are affected by a faulty foundation. Construction trade contractors are most impacted directly, but firms who are successful at attracting labor can prosper by controlling a scarce resource.
Homebuilders and developers are also directly impacted as their access to competent subcontractors with available capacity will be limited, increasing cost and threatening project schedules.
The intensity of the problem is like a vise being slowly cranked: schedules increase, costs increase, quality and safety are challenged – but without step changes in demand, the consequences are incremental from period to period.
---
If current rates of skilled and semi-skilled labor deterioration continue, then some (typically smaller) dealers and distributors will see their growth opportunities stifled, while other (usually bigger) dealers and distributors will invest in labor-saving equipment and thus gain market share.
The workforce challenge is like a cork on a bottle of fizzy water that's getting shaken up. The cork is stifling things now, but soon the pressure inside the bottle will become so great it'll blow the cork away. So there's risk now, but tremendous opportunity to come.
---
The dearth of skilled and semi-skilled laborers appears due to a number of factors, including the inadequate replacement of older domestic construction workers, and the slowing of qualified immigrant labor's arrival in the U.S., in particular from Latin America. Time will tell whether changes within federal immigration policy and an increased focus on construction science training at the high school and community college levels will ease our current structural labor deficiency, as off-site and/or modular construction fabrication facilities will not come online fast enough to replace the aging, shrinking domestic construction workforce. If we cannot solve our labor capacity issues, multiple dimensions of housing will suffer:  volume, quality and costs.
---
From my perspective, policy and construction are two areas that have significant capacity to improve. I see cities and municipalities burdened with bureaucratic constraints and limitations.  Immigration policies have gravely affected the building trades and the ability to pass on skills from generation to generation.
---
Construction cycle times are at levels previously considered unacceptable, quality levels are down, and our number of defects per home at move-in are increasing.
Distributors struggle to provide the right materials at the right time, resulting in backorders, excess inventory of the wrong parts, and the inability to optimize deliveries. Manufacturers are struggling to guess which products to make and when to make them, causing incorrect guesses, resulting in back orders, excess inventory of the wrong products, and the inability to optimize raw material procurement.
Net profits for builders and their supply chain will continue to erode, cycle times will continue to grow, material prices will continue to climb, if we don't stop and make some desperately needed changes to our construction operations.
---
BIP's focus is primarily in building materials and trades, so naturally I see the workforce challenges there most vividly.  These sectors are labor-intensive, face aging workforces, and the pandemic-induced labor shortages are the worst I've seen in my nearly two decades in the industry.  Longer-term, we believe there is systemic need for employers to elevate the employee value proposition of these sectors to attract, retain and develop substantially more talent. Overall, the supply chain simply can't keep up with current demand, as manifested in the significant delays and price increases we see are seeing today.
---
Every discipline within the homebuilding process is impacted.  However, the reality is that the homebuilder and the homebuyer are impacted the most.  Cost overruns, construction delays, and poor quality all impact the builder and place them in an adversarial relationship with all other groups (particularly an increasing loss of relationship with our buyers). We will continue to muddle through our very inefficient process, but with an increasing rift with all groups along the path of production.
---
Lack of diversity, both female and minority, is excluding the for-sale home building industry from being included in housing task forces and having input.  The gap in hires during great recession is amplifying problems.
We have higher costs, longer construction time frames, so we have reduced ROA and EBIT (assets sit longer and margins reduced by soft cost increase as well as hard cost).  Lower ROA and EBIT make it harder for privates to attract capital, though that's not a problem for publics.
---
The entrepreneurial builder's timetable often suffers as the public companies can provide long term cash flow to trades, thus costing the 'little guy' more carrying costs
The consequence of the current workforce squeeze results in delays of finished models, which means installations are delayed and so are accounts receivable. We must be prepared to embrace modular, panelized, cartridge and other types of alternatives to traditional building practices.
---
If current rates of skilled and semi-skilled labor deterioration continue, then we will continue approving and producing product that we always have, with slight tweaks maybe, meeting the needs of fewer and fewer buyers in a less relevant and meaningful way. If land values, cost of construction and red tape keep rising we will be deepening the divide between the haves and the have nots who are unable to live the way they want to live – which doesn't always have to mean homeownership.
Housing product is available – broadly – for sale/rent that meets the needs of how people want to live. It's no longer relegated to the niche, edge, fringe. The real estate sector (whether through placemaking, land use mix, or service offering) contributes to better health and wellness and access to healthcare.
The visceral importance of this industry in creating and funding resources, infrastructure and placemaking that make life better needs to be more broadly known and convinces new minds to join us in driving innovation.
We need to ask, what is our true role in making the world a better place and how can we do more of it?
---
If current rates of skilled and semi-skilled labor deterioration continue, then the housing industry might wake up and give state-of-the-art factory-built housing an honest chance. There is demand and need for housing and new players will see the opportunity and transform the industry.
---
People are unwilling to change the way that they have done things for years, but  change is where we start to solve this problem. The work force, although difficult, provides an opportunity for innovation. Soon innovation will become a necessity in this area. Whether it is creating new means of production or finding a way to bring a new demographic into the space, our only way out of this problem is through changing the way things are done.
We can move through this problem when we accept there is more than one solution in the way we build, with policy changes to accommodate a new style of building, financial changes to allow for a new way of building, and building new careers that are attractive to a new generation.
---
It's a big opportunity for innovators who are willing to invest and take risks in reducing the onsite labor content and who are willing to build programs to bring more qualified workers into the industry.
We can realize a 30+% increase in starts/craft worker and $ residential construction put in place/craft worker,  and a 30+% improvement in the sale to close and construction start to close cycles for new single family home construction.
---
I am amazed that we design, build and deliver homes with the same processes as we utilized for the last one hundred years without tapping current technologies for significant improvement in quality, customer needs and profitability. All of our homes will be built in factories.
But the question is, how do we transition recalcitrant (maybe too strong of a word?) leadership to make room for diversity and innovation?
---
This is a solve-able problem and will be come from one or more solutions regarding people, products, and processes. As labor demand increases, so will wages and that will attract people needed for skilled jobs. Manufacturers that provide innovative products made to reduce install complexity and increase life expectancy will win in the market. Utilization of technology to improve the building process will eventually be worth the investment and those inventors will reap the rewards.
Bigger opportunities exist because solutions to workforce challenges are many.  We are currently beholden to human capital because we're singular in our view of home building.
---
Necessity is the mother of invention. This is one of the only industries that is so far behind, the opportunity to exploit this could lead to huge returns for early investors, similar to Tesla.
But the change is likely to come from outside our industry. It is likely to be straight to the consumer – think Amazon, Netflix, airB&B, Uber – so simple yet hugely disruptive to their staid peers.
---
This opportunity is similar to the opportunity facing Dorothy Vaughan, on whose story the movie Hidden Figures is partially based. Before anyone really knew the power of the FORTRAN programming language and NASA's new IBM Card Programming Calculator, she took the initiative to learn it. Not only did she not become obsolete as a human computer, she literally sped the adoption of computer programming and equipment by showing just how powerful it was in real world application.
Join the conversation