Together with
Leadership
Don't Let Capacity Constraint Define Housing's Decade Ahead
While scarcity dominates housing's headlines, here are 10 resources builders have in abundance, capable of shaping the next 10 years.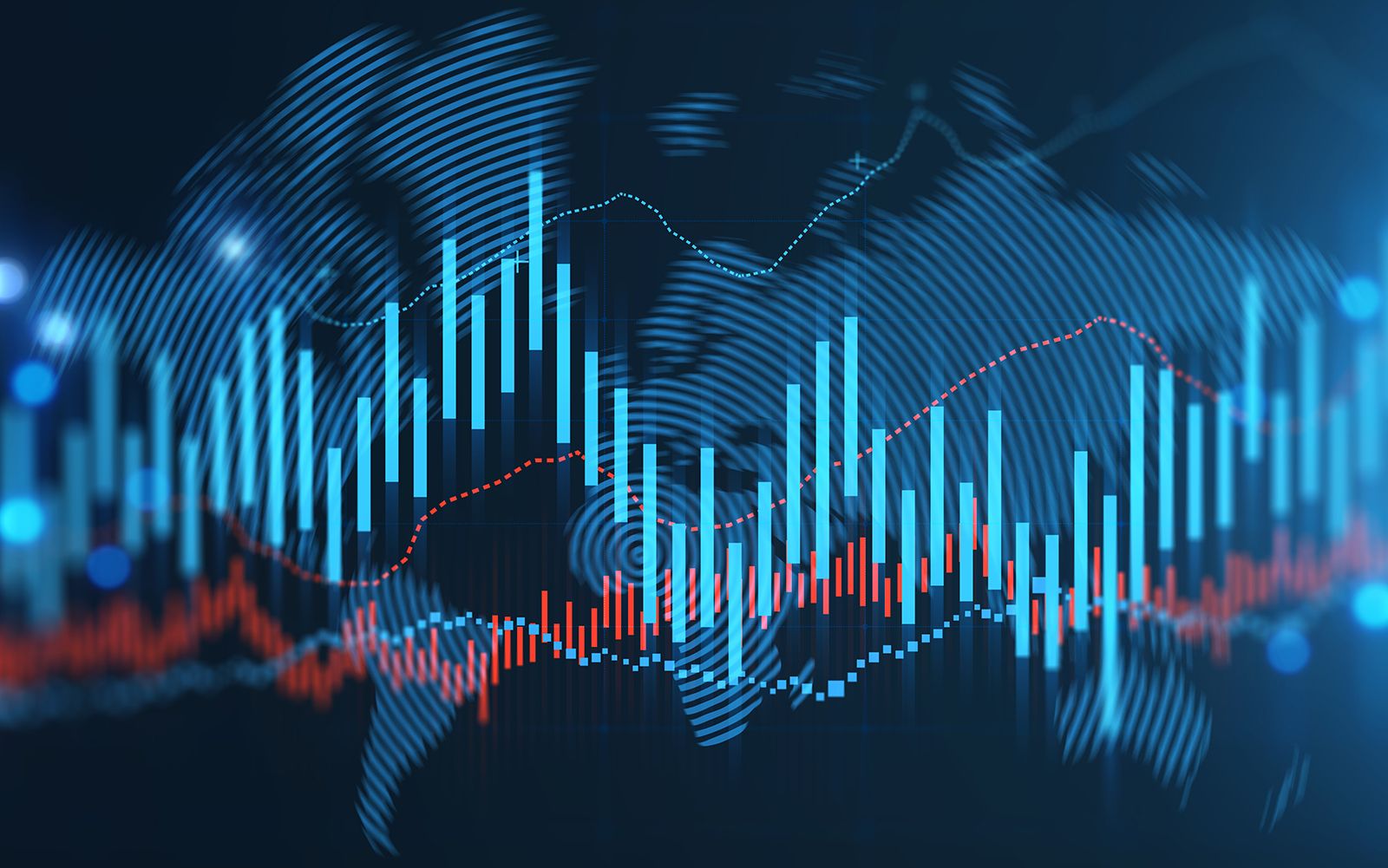 Human beings and bad news are hardwired. Two peas in a psychophysiological pod.
Like Google, humans are pattern discovery machines; when something stands out, like a threat, our minds highlight it. Why is news so often negative? Because negativity bias is leveraged by the media to increase profits. It's done through clickbait headlines, sensationalism, and spin. Bad news gets more attention, more clicks, and leads to more revenue for publications. Google search results also react to this pattern by giving people what they seemingly want - that often means more bad news.
With this morning comes another example. A stunning jobs report, on the one hand. The shelling and seizure by hostile forces of Europe's largest nuclear power plant – Zaporizhzhia – as part of Russia's nine-day-old invasion of Ukraine, on the other. Head to head, employment data tidings don't stand a chance.
Even within the affirming jobs data, a negative narrative – the Federal Reserve's imminent funds rate increase and the likely increase in mortgage interest rates that would follow – gets most of the oxygen.
Two concurrent, big impact streams of negative news get more and more airtime – and well they should. Inflation and the growing risk of a stagflation pivot to an economic recession.
We've evolved, not by accident, to get very good at spotting threats to our safety.
The reality, sad or not, is that reporting and analysis that doesn't set off alarms risks quick dismissal these days. Eyeballs and attention spans gravitate to the red flags, not heartwarming tales of positive deeds of human compassion and courage. As a bootstraps start-up digital platform, The Builder's Daily is no less reliant on web performance and engagement than any other bigger, medium, or small media channel.
So, anyway, while everybody else is zigging toward the negatives, the problems, and the challenges – particularly as they relate to supply constraint, chokeholds, allocation rationing, inventory hoarding, and the effects of all this scarcity on commodity and wage inflation – we're going to zag.
Scarcity, or lack of supply, is not just a quantification that measures too few versus a quantification of demand that measures too many. It's an abstraction, and it feels out of control, which is the sense we've gotten from executives up and down management and leadership food chains as they've described the day-to-day of construction cycles for the past 18 months or more as a whack-a-mole-type experience.
Scarcity – the lack of affordable housing of all types, the missing-middle, the big newly-recognized deficit in single-family rental options, the choked flow of building materials across national boundaries, or through ports, or into manufacturing plants, or through freight channels, or to our job sites – is the attention-grabbing story. Housing right now is famous for its shortages, delays, capacity constraint, restricted supply, etc. These are threats we recognize – and pay more dearly for from one day to the next – amid a broader backdrop that they have gone haywire.
What better moment, then, to focus on, channel, shout out, celebrate, and clamor for something you hear so little about in coverage of this business community we call housing?
An abundance mindset has an important knock-on effect: it helps pave the way for new products, markets, and services. There is a degree to which abundance functions as a form of infrastructure, a platform on which other industries can be built. When you have an excess of water, you can harness it to power turbines or to turn mills. When you have an abundance of corn, you can use it to create fuel, as farmers in the Midwest have been doing. When you have an abundance of renewable energy, you can use it for all sorts of other purposes: to produce hydrogen, or to charge batteries that power cars, buses, and leaf blowers.
The demand for those things will only grow. All the more reason to go big or go home.
It's a top 10 list you'll never see on any click-bait grabbing links, but – under the thick pall of menacing uncertainty unfolding in a way that directly and indirectly imperils literally countless lives – it's abundance and its incalculable impact homebuilders, developers, investors, manufacturers, and all their partners the moment calls for.
While it's fair to say housing's 2020s big picture story is "high demand meets low inventory," here are 10 force factors that can impact a "more" story for people and their housing options, despite a broad present-day context that signals less. So let's take a realistic look at 10 areas people whose livelihood is residential development and construction have plenty rather than scarcity
Experience – learning to survive, strengthen, and thrive through the best and the worst of times has equipped the broad business culture of homebuilding to be fit for adversity
Problem-solving – the multi-disciplinary, multi-level, multi-timeframe, multi-stakeholder complexity and intricacy of housing's planning, investment, design, engineering, constructability, marketing, and value-generation cycle in the context of unique and exclusive property types, adds up to problem-solving capability and skills few other business sectors can claim to equal
Resolve – Project pathways, from end-to-end, have never ceased to throw challenges in front of those with a vision, a plan, and a team to address, hurdle, and move on to the next mile marker of progress.
Agility – From site specific environmental requirements, to inclement weather conditions, to localities' community opposition, to team member comings and goings, organizations large and small tapped found timeless and constant strength of character to adapt to any condition that arises.
Patience – Projects worth doing, places worth making, communities worth developing and nurturing have – as long as memory – taken time to see through from idea to the real world, and there's certainly no shortage of that virtue in the face of the future of communities.
Teamwork – from the reception desk to the sales office to the construction superintendent's pick-up on the job, a hive of collaborators, and a virtual army of discipline specific team members locks in each day to produce about 3,500 new homes every single 24-hour period.
Focus – The more challenges, the more spinning plates and moving parts, the more complexity, the more urgency that have surfaced in the day-to-day of operations and execution, the sharper leaders, supervisors, managers, team members have focused on the prize, a satisfied customer stepping in to his or her newly designed, developed, built home.
Data – The elegance of the interwoven flow of three key data-chains – a customer's journey, a site's permit-to-development-to-start, and a home's architecture, engineering, and construction – has only just begun to empower operators, and it's growing exponentially richer every instant.
Applied Brilliance – Not a day goes by now that inventiveness that fuses materials science, engineering, technology, design, fabrication, and assembly doesn't achieve a level of constructability, repeatability, scale-ability, environmental sustainability, and – ultimately – cost efficiency doesn't grab our attention somehow. Innovations – never in short supply in homebuilding, but often hidden in plain sight due to the fragmented nature of the space – are plentiful.
Kindness – Last but not least. People who grow up and want to make a living working to make homes and communities for other mothers' and fathers' children and their parents, and their children's children draw from a well of kindness that has no measure of depth – for it is bottomless.
When there's such abundance – and thanks to it, such power to achieve even greater measures of plenty for our children and their children and others' children for generations ahead – scarcity should not get to define the character of the industry sector.
Kindness and generosity should. What greater civil liberty could there possibly be – especially at time of shortage, deprivation, need, insecurity, and uncertainty – than the freedom to offer kindness, generosity, support? Builders and their extended families of partners do as naturally as they eat, sleep, or breathe every day.
We received word from Delray Beach, FL-based builder, Alex Akel, an example that sparked today's focus on what builders have no shortage of, generosity:
Alex writes:
Under my leadership at Akel Homes, I have made it a priority to fund cancer research and cures. To further that mission, I am honored to have been selected as one of the Leukemia & Lymphoma Society's 2022 Man of the Year candidates! I'm excited to share that the fundraising competition will kick off TODAY on March 3rd.  Over the next 10 weeks, I will be raising as many dollars as possible to support cancer research and patient support.
My goal is to raise $50k! Please join me in making a difference in the fight against blood cancer.
To donate online, visit https://pages.lls.org/mwoy/pb/pbc22/aakelo and click on the "Donate Now" link.
To learn more about the impact of your donation, visit https://www.lls.org/who-we-are/research-investment. Your donation is tax deductible and any amount is greatly appreciated.
Tens of thousands of people who get up each day and do a job that's part of the business world of making homes and neighborhoods for people act with this kind of kindness. We see it every day, in both the ordinary and the extraordinary.
The greatest immediate impact this community of business leaders and team members can achieve is to seize on this abundance of generosity and kindness and ignite it now, while uncertainty, anxiety, and scarcity claim all the headlines and dominate the clicks.
Join the conversation
MORE IN Leadership
In a focus on housing's role in the decline of overall financial well-being, Fed analysts framed three of their insights around homeownership and mortgages, where both the severity of the challenge and the ripeness of opportunity jump out.
A moment of small-town, first-name-basis pomp fixed a forever memory, a piece of meaning, a part of who that kid became that he was not a day earlier.
Housing's affordability crisis is not a challenge that wants to be solved. Which is exactly what gets some so fully determined to do it.
MORE IN Leadership
In a focus on housing's role in the decline of overall financial well-being, Fed analysts framed three of their insights around homeownership and mortgages, where both the severity of the challenge and the ripeness of opportunity jump out.
A moment of small-town, first-name-basis pomp fixed a forever memory, a piece of meaning, a part of who that kid became that he was not a day earlier.
Housing's affordability crisis is not a challenge that wants to be solved. Which is exactly what gets some so fully determined to do it.