Together with
Technology
Three Tech Homebuilding Pioneers Net $660M In Funding
Veev, Homebound, and ICON each tap into capital investment infusions to scale, expand, and prove out their positions as mix-shift opportunity platforms.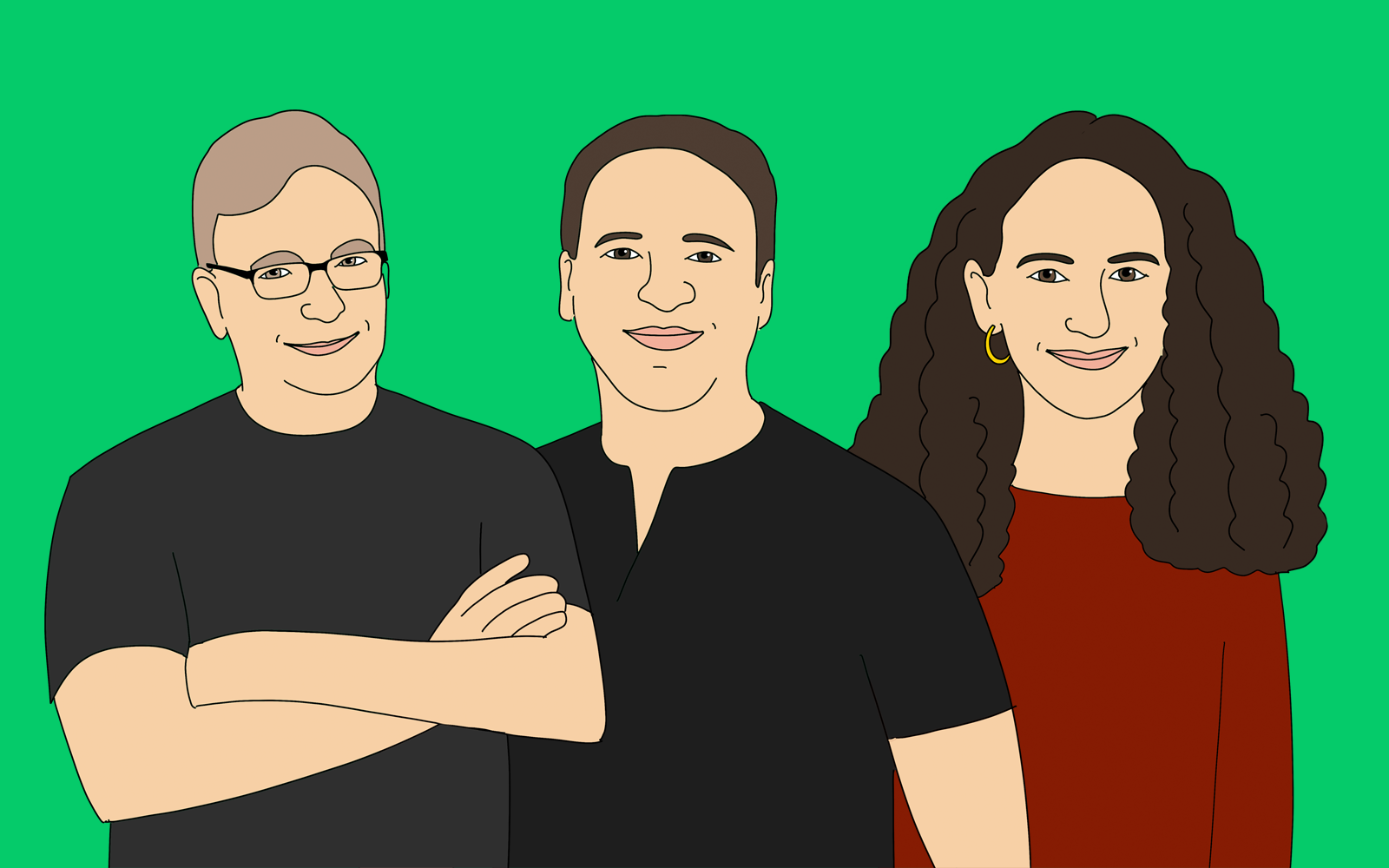 Left to right: Amit Haller, Co-founder and CEO of Veev, Ami Avrahami, Co-founder and CPO of Veev, Dafna Akiva, Co-founder and CRO of Veev
Here's what we'll look at today – a total of $660 million in freshly minted investment capital into three up-and-coming residential construction technology platforms:
Veev – with an assist from Lennar's LenX – has now raised a total of $600 million to operationalize and scale its integrated real estate and prefabricated building systems model from current work in Northern California into new markets, reportedly SoCal and Texas.
Homebound – a Santa Rosa, CA-based technology-enabled scattered-lot custom pre-fabrication builder – raised $75 million to expand and scale a business model that melds lot acquisition and development with a triple-helix of design, engineeering-constructability, and pre-fabrication into a highly repeatable semi-custom production hybrid.
3D printing tech homebuilder ICON, thanks to a Series B extension infusion of $185 million, is now reportedly valued at $2 billion
More on them in a moment.
First, context. We remind ourselves, we come to you daily. It's in our name, and it's really why we're here. It obliges us to open up air time to the course of human events that, while geographically distant, hit home hard. Other events, developments, trends normally in our lens, take a temporary back seat. As must be the case for many of you, upheaval and irrationality in the world, in the U.S. economy, in the financial markets, and in housing stir a challenge to our own vantage points and purpose.
Deep confidence that rationality, market efficiency, sanity, and the tried, tested, and true character of people up and down American housing development and construction's value chain will ultimately prevail always helps to steady a lens of focus, somewhat.
From Morning Consult this morning:
... the United States is now particularly vulnerable to the likely side effects of the [Ukraine] crisis. By mid-February, the most recent surge in COVID-19 cases had given way to high energy costs and elevated inflation, persistent supply chain disruptions, volatile markets and monetary policy uncertainty. Russia's invasion of Ukraine worsens the situation on all these fronts, hitting the American economy at its weakest points."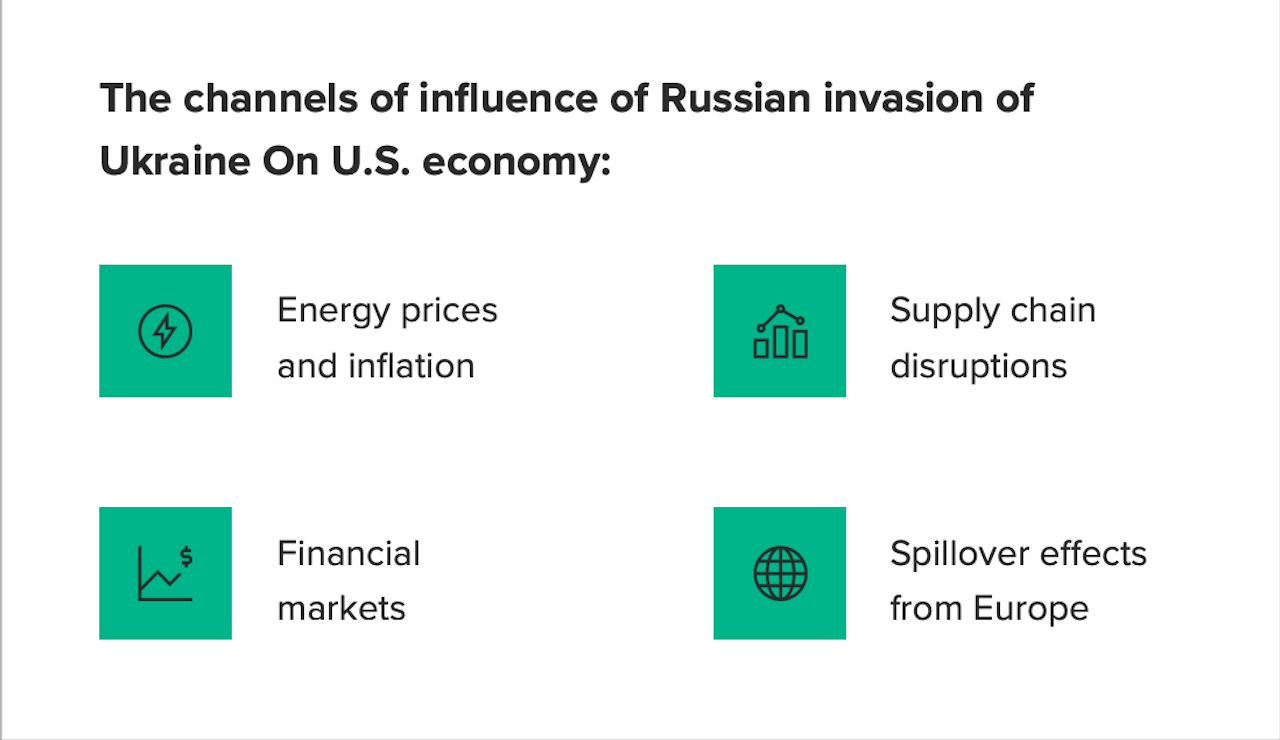 In response to a question, posed in the past couple of days to University of Chicago Nobel Prize winning economist Eugene F. Fama – considered the father of efficient-markets economic theory – on whether the Federal Reserve stood a chance of bringing inflation down from its current level of 7.5% without causing a recession, he replied:
I have no idea," he said. But he has his doubts. "Unfortunately, Milton [Friedman], if he were alive today, wouldn't know either. He'd be shocked, really. He'd have to rethink everything."
Riding shotgun with the well of confidence that rationality will triumph – we'd be fools not to admit – is an equally strong sense of humility, especially when this very tiny globe and its 7.7 billion people feel such a potent, tragic tug of history at this moment as we ingest with first-hand, real-time, gruesome immediacy, a people like us, upended.
The string of events – from a recovering economy, to COVID-19's onslaught, to the vast flood of money that followed, to the sudden disequilibrium of demand and capacity to supply, to societal imbalances that unspooled, to, now, the Russian leader's assault on Ukraine, and its own multifactorial calculus of human, economic, financial, logistical, and cultural tolls – nest as one in a vertigo-inducing present time of less than 24 months. Is there a through-line in the sequence. Are they entirely separate and unrelated? Are we bystanders, consigned to await domino-effect pluses and minuses in our immediate circles, or is there some stand this moment calls on us to make?
Too, as Eugene Fama notes above, we may all have to rethink a lot, including how we arrive at a foundational business construct near and dear to our beliefs. Demand.
These questions – we believe – matter for all human beings alive now. Especially, so for you, the top of the food chain of individuals whose livelihood and businesses and wherewithal and influence tap the most basic of human needs and instincts, safety from harm, refuge, comfort, peace-of-mind, home.
Yes, business leaders in U.S. housing serve shareholders, stakeholders, and lenders, and their stewardship as guardians of those interests means to drive the creation of value as sustainably hard and effectively as they can. What our time makes clear is that private sector business leaders – especially in an ecosystem that designs, develops, and produces homes and communities – are effectively more than that now, and are expected to be and do more than to drive value creation for shareholders.
Some may disagree. A verdict in a court of public opinion – responsible for homebuying and renting customers, team member associates and employees, municipal official agency partners, community supporters or detractors, vendors, lenders, etc. – may still be in deliberation mode.
The headwinds, the noise, the disruptions, the challenges to what most housing experts describe as a still largely untapped and growing tsunami – made of up Millennial adults, Baby Boomers on the move, Generation Z entering the market – mostly get chalked up as transitory, near-term speed bumps.
Remember, demand is never an absolute. That's proven to be true, especially as regards demand for market-rate, newly constructed housing. Underbuilding versus population growth, lack of replacement for properties that have aged out of service, new construction activity vis a vis the outlook for household formation, etc., notwithstanding, these measures go into assumptions that will match reality, or they may not.
We may have to re-think everything. We may have to reassess what happens with long-term birth rates, and family formation, and household composition, and households with young children, and living situations, and housing preferences, and community, and zoning, and many other areas are showing signs of at least slight change, but may accelerate.
Events impacting Ukraine and surrounding European nations may work out to having relatively insulated impact on these questions. Or what's going on there may relate in more profound ways than meet the eye as to how demand for housing will take shape over the next 10 years.
At any rate, the three news lines above, about Veev, ICON, and Homebound, merit focus for a few reasons that impact those positioning businesses to adapt to the present-day shift of conditions:
affordability break-points that could swing emphasis from first-time, entry-level buyers to higher-price tier discretionary buyers,
standardized and streamlined floorplan-elevation-finish spec product platforms,
and, increasingly, as evidenced in the Veev, ICON, and Homebound models, a more realized full-stack build cycle that fuses value-creation the property level with integration of industrialized design-engineering-and-construction processes.
In the business backdrop, as enterprise-level homebuilders leverage data and technology to improve their selling systems, reduce their cost of sales, drive down real estate agent commissions, etc., and at the same time, reduce their fixed costs on land by shifting to asset-lighter controlled lot and land-bank deals, they're reallocating some of those captured costs into building technology and factory capability.
Clearly, while early investors in Veev and ICON include homebuilders, and while some of their vaunted forays into community development involve national homebuilder partners, what remains a question is whether any traditional homebuilding enterprise will vertically integrate extensive factory capability into its business model.
The argument against doing that has always been a homebuilding enterprise model that leans toward keeping fixed capital expense – such as factories – to a minimum, in favor of allowing variable costs, for labor and materials, to increase or decrease as a function of varying inventory turn volumes.
Commitment to industrialization and, at some future point, advanced manufacturing capability for home construction and development remains a question for the nation's leading homebuilding organizations. As much as a consolidated fewer of them would have to gain, the majority of companies will be likely to remain averse to bringing the fixed costs of factory infrastructure into their operating models.
When risks to land entitlement can exert direct impact on the volume of activity factories would be able to sustain, builders are hesitant to take on fixed costs of manufacturing plants. Perhaps, at some point, a company in homebuilding might take a page out of Ford Motor Co.'s strategy, re-organizing its legacy operations as a discrete business, and setting up its electric vehicle business platform as the company of the future.
Then, you might see a homebuilder truly invest in advanced manufacturing. That will only happen, however, with policy support – carrot and stick -- both at the national and regional/local level.
Maybe they have to rethink everything.
Join the conversation
MORE IN Technology
"It's the 80-20 rule. People who are willing to change – they'll grasp it quickly. Other people will not grasp it until they have to, or because they're forced to, or it becomes the norm. They won't be the leaders or the most successful." -- Al Trellis
Two interwoven questions around every conceivable detail of their operations keep people in this business up at night and hyper-focused by day. How much does it cost? And, how long does it take?
"I don't care what endeavor someone is looking to innovate or start up. It is hard. It's really hard to do. I want to embrace those who are bold enough to get out there and try, and sometimes fail. They do provide a stepping stone for the learning process." -- Stuart Miller, Lennar
MORE IN Technology
"It's the 80-20 rule. People who are willing to change – they'll grasp it quickly. Other people will not grasp it until they have to, or because they're forced to, or it becomes the norm. They won't be the leaders or the most successful." -- Al Trellis
Two interwoven questions around every conceivable detail of their operations keep people in this business up at night and hyper-focused by day. How much does it cost? And, how long does it take?
"I don't care what endeavor someone is looking to innovate or start up. It is hard. It's really hard to do. I want to embrace those who are bold enough to get out there and try, and sometimes fail. They do provide a stepping stone for the learning process." -- Stuart Miller, Lennar