Capital
Daiwa House Dials In Texas: $400M For 80% Of Castlerock
Here's the 411 on 2021's largest homebuilding mergers and acquisition deal to date, giving Japan-based Daiwa House the fast-growing strategic puzzle piece its $3.6 billion goal calls for now.
John McManus
August 10th, 2021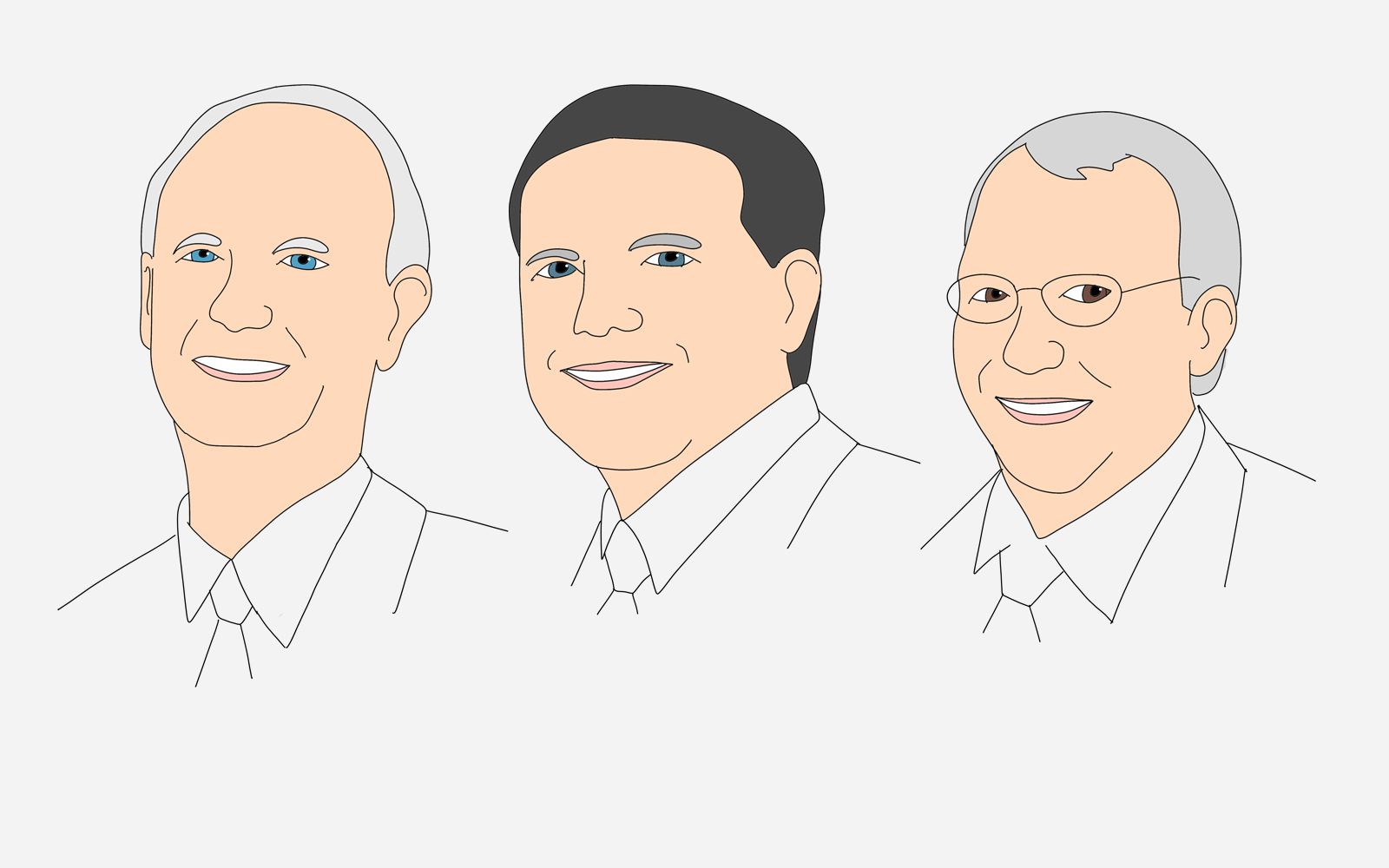 Image left to right: Greg Yakim - President, Lance Wright - EVP, Kirk Breitenwischer - VP Land Development
Daiwa House, one of three major Japan-based global enterprises amassing homebuilding operations footprint in the United States, has agreed to acquire an 80% interest in Houston headquartered Castlerock Communities, in a deal that values the Texas-based top-50 operator at $500 million.
Comparing the Daiwa House-Castlerock combination with the recent $338 million purchase by Apollo Global Management of The New Home Company gives a perspective on both the magnitude and expectations of the Texas-focused four-market enterprise.
Financials reflect a valuation of approximately one-times revenues – Castlerock reported it logged $484 million in 2020 deliveries – and a multiple of 2020 earnings of about 5X. Three critical aspects of the deal – and ones that bear strong implications on the switches and levers motivating buyers, sellers, and valuations in what's stacking up to be a hyperactive mergers and acquisitions stretch ahead.
Geography
Timing
Cultural shift
Importantly, this deal represents a necessary and completing puzzle-piece for the Daiwa House geographical footprint, strategically focused on U.S. "Smile States," and giving Daiwa House USA Holdings a coast-to-coast operational beachhead.
Daiwa House, whose current enterprise management plan calls for its overseas and North American operations to generate $3.6 billion in revenue by the end of 2022, adds a high-powered, high-velocity, sizzling market producer to a portfolio plan it put in place in 2017, with the purchase of middle-Atlantic multi-regional player Stanley Martin.
Osaka-based Daiwa House added to its East Coast operations by nesting two other privately-held operators – FD Communities (2018) and Essex Homes (2020). Meanwhile, early last year, Daiwa House successfully landed its purchase of a 60% stake in San Ramon, Calif.-based developer-builder Trumark Companies, the number 85-ranked U.S. home builder.
At that time – on the eve of the onset of COVID-19's blast into life as we once knew it to be – we wrote:
Precisely matching new land investment with still-robust demand and economic vibrancy will be a key go-forward necessity for stronger multiregional home building and development enterprises. This is the case despite decidely mixed- and risk-prone economic signals. Why this matters is that the trigger-point motivations for both M&A buyers and sellers are more pronounced as the strong "pickings" in each market stand out, and the weaker ones lose optionality as the submarket land-rush stakes get higher.
Japan-based Daiwa House, Sumitomo, and Sekisui House – along with a couple of additional firms who've made inroads with private home builder acquisitions – have now each established expanding multi-regional, bi-coastal beachheads. Having secured land pipelines in each case, and a solid, on-the-ground land-acquisition and operational talent infrastructure, the next logical step will be to see an intensifying of construction process, product development, and business and management cultural transformations begin to play out over the near-term.
Daiwa House itself, on a mission to become a $3.6 billion-a-year home builder (from non-Japan-based operations in the U.S., Australia, and Asia) would catapult into the top 20 Builder 100 rankings if its master-plan of acquisition and organic growth plays out as intended.
That was pre-COVID. And since COVID, the land-, supply-chain, labor-, and local impediments to permits, approvals, and completions have spooled out of control, while, at the same time, foundational demand for single-family homes – for-sale and for-rent – has swelled as people migrate to well-being havens and Millennials make family plans.
The Daiwa House statement of its agreement with Castlerock – whose actively-selling community counts in Houston, San Antonio, Austin and Dallas exceed 64 active neighborhoods – elaborates on its long-haul strategic – and geographic – vision here:
As the demand for single-family houses has been expanding in the United States, especially in the suburbs, and there has been a need to expand the functions and value of housing, due to changes in people's lifestyles in connection with the Covid-19 pandemic, the Daiwa House Group has been considering strengthening and expanding its detached house business, where further business opportunities are expected.
Given this background, the Company has decided to acquire 80.0% of equity interests in CastleRock, which operates a single-family housing business in Texas, the United States, subject to certain conditions to closing set forth in the equity interest purchase agreement.
Texas is one of the largest housing markets in the United States, and will be an important market in the context of the Daiwa House Group's focus on the "smile zone". Particularly in recent years, due to factors such as its attractive tax system and low cost of living as a backdrop, companies, including those in high-tech industries, have been relocating and creating jobs, in addition to traditional oil and energy industries. Migration from other states to Texas has been active, and the housing market is expected to continue to expand.
The mid-year timing of the transaction – completed as Covid Delta surges both catalyze demand and accentuate operational constraint – reflects a careful and trusting cultural match process in the diligence and negotiations.
Margaret Whelan, a New York-based institutional capital-versed investment advisor, served in the role of introducing Castlerock principals to the Daiwa House team. Whelan played the same role in putting Daiwa House together with leadership of the Trumark Companies. Whelan's extensive experience on Wall Street led her to create a NY based boutique investment bank in 2014. Her vision was to offer a higher level of service to a smaller group of clients, leveraging decades of housing industry expertise and relationships.
She thoughtfully connects Wall Street to Main Street, offering a bridge for housing industry business owners and founders to institutional level advisory services. She has established herself as the trusted advisor to the owners of the largest private builders in the country, working on some of the most complex strategic and capital raising transactions.
"Remember," said Whelan, "This is the largest dollar homebuilding M&A deal to-date in 2021, and the process all went on on during the pandemic. The amount of trust in the process has been amazing on all sides. The culture-match between the Daiwa House team and Greg, Lance, and Kirk is a strong win for both teams."
Castlerock principals – partners Greg Yakim, president, Lance Wright, executive VP, and Kirk Breitenwischer, who shared a background prior to 2004 as executive leadership of Kimball-Hill Homes' Texas region – are expected to stay on as the operation's braintrust as part of the Daiwa House USA LLC team. The Yakim, Wright, and Breitenwischwer tandem has built Castlerock into a prolific, multi-customer segment brand, trusted by customers, trade partners, masterplanned community developers and land sellers as a smart, class act among competitors.
A Castlerock statement on the agreement today notes:
CastleRock's focus on well designed, affordable homes and excellent customer care have fueled its continued success. Texas's strong demand for new homes, supported by job growth and in-migration have set the stage for CastleRock to accelerate its growth strategy. The Daiwa House acquisition will bolster an already strong balance sheet in support of CastleRock's aggressive lot acquisition strategy to ensure new home delivery growth in future years.
Now that Daiwa House has added its high-volume Texas puzzle-piece, it may have established an effective hub-and-spoke network with Stanley Martin, Castlerock, and Trumark serving as the hubs within which to nest further additions to the operational and geographic footprint.
As Daiwa House, Sumitomo Forestry, and Sekisui House invest deeper and more extensively into U.S.-based homebuilding enterprises, a cultural, technological, and environmental pivot – toward the more advanced processes, practices, and principles Japanese homebuilding and real estate companies have had as core strategic and operating modes for decades – could reframe American homebuilding operations in the next decade. Now, more than a dozen U.S.-based operators have become subsidiaries of Japan-based global corporate enterprises, together representing tens of thousands of U.S.-built houses and communities, and a operational cultural shift in the offing.
Japan- and Canada-based acquirers of U.S. homebuilding operations have emerged as an M&A force factor over the past six or seven years, even as Berkshire Hathaway-unit Clayton Homes, and, more recently institutional capital investment entities have entered the acquisition fray.
This puts more upward pricing power on valuations for privately-held single- and multi-market firms, particularly as publicly-traded strategic homebuilding enterprises need to feed their inventory-turn machines, meet quarterly volume and revenue expectations, and scale their operations more profitably amidst a homebuying demand surge whose duration and power show continued signs of strength – but only if volume and pricing don't stretch beyond price-elasticity limits.
Join the conversation