Leadership
Will Three Out Of Five Would-Be Homebuyers Spark Change?
As the gaps between would-be homebuyers and prevailing prices widen, how might innovative solutions figure into, one-day, closing them and expanding the buyer pool?
Here's two reference points few may look at as connected.
One comes out of the welter of housing data, deftly addressed and illustrated by Rose Quint, assistant vp of survey research for the National Association of Home Builders, which does a quarterly pulse check on people's plans to buy homes.
Seventeen percent of American adults are considering the purchase of a home within a year, according to NAHB's Housing Trends Report for the second quarter of 2021. The share (now seasonally-adjusted) has increased for five consecutive quarters, after hitting a series low of 10% in the first quarter of 2020. The upward trend is clear evidence of Americans' growing desire to become homeowners.
Meanwhile, 64% of those prospective buyers in the second quarter of 2021 are first-time buyers– the highest share in the history of this series. The record high comes after three consecutive quarterly increases in the share of 1st-timers.
Now, we know well the differences between "plans" and action. We also know there's some degree of a gap between what people intend to do and their means of actually doing it.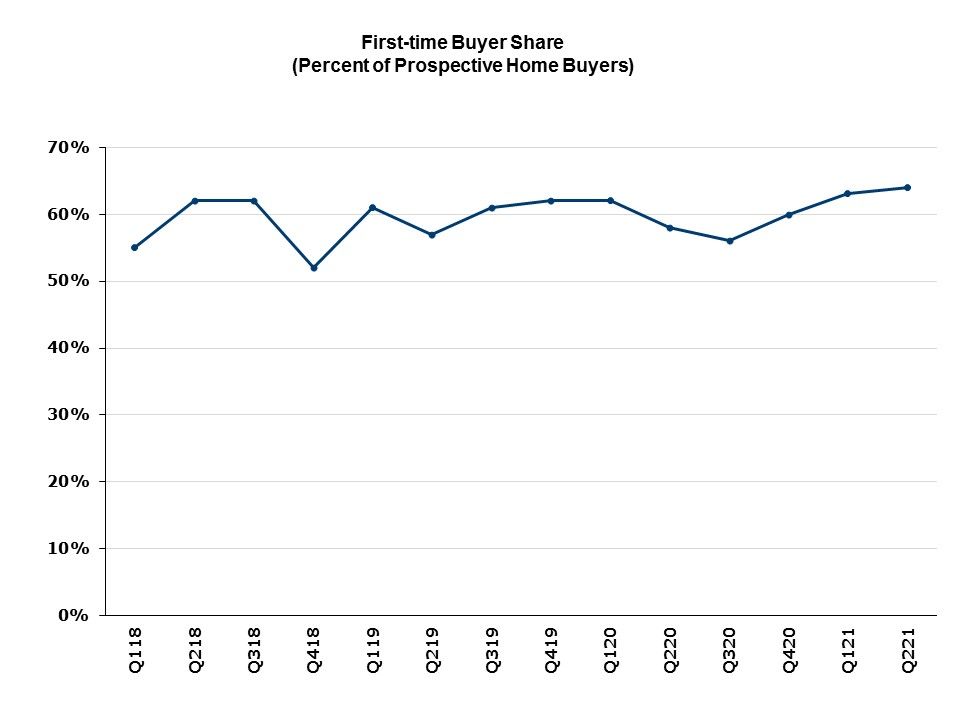 The fact that more than three of every five intended buyers of a home in the next 12 months clocks in as a "first-time" buyer – a record in the NAHB series – begs a question. How many prospective, or would-be buyers will be capable of achieving their goals in a housing market playing field so dramatically tilted against the wherewithal of these prospects. Neither the resale market to date, nor new homebuilders are able to produce homes that pencil to the pocketbooks of many many of these would-be buyers.
Maybe they'll get help?
Help in the form of either dramatically downward-bent cost curves, or upward-bent household earnings curves? Or both?
This is where the other data reference may be worth considering in this context.
It's come through in a compelling rendering of Boston Consulting's "Most Innovative Companies of 2021" analysis, a must-read for thought- and practice leaders in an environment that challenges corporate positioning from a stakeholder perspective.
Not conspicuous in its absence from the ranking of 50 enterprises – from technology, consumer goods and services, healthcare, transportation and energy, and media/telecom is the economy's single biggest contributor of value, and a household's single biggest durable good purchase in a lifetime: housing.
Here's the Boston Consulting list: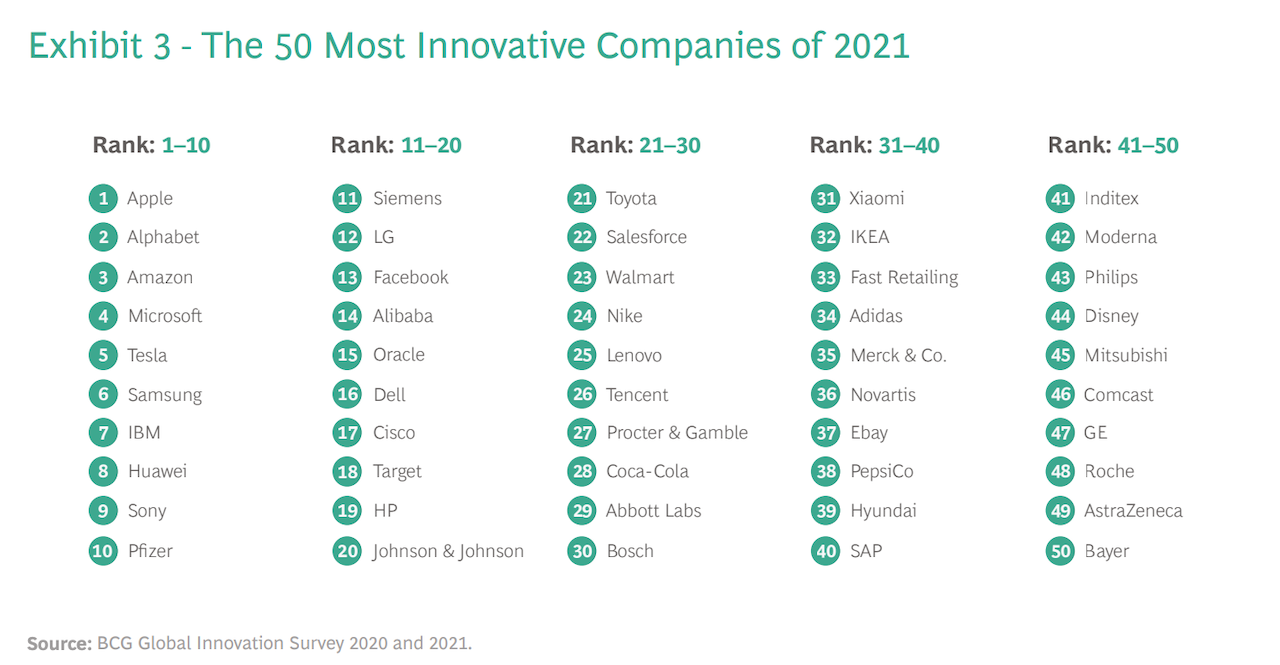 That's not news. Homes and communities do things the way they've always been done for many reasons, including that theirs is a timeless value – shelter – and their processes are infinitely overcomplicated at the property level.
Still, when you compare the challenge contained in the first data reference point – that three out of five would-be buyers of homes in the next 12 months in the U.S. today identify themselves as first-time buyers – with the challenge of the second visual reference point, that there are no enterprises in the homebuilding compass of organizations anywhere close to the kinds of real world solutions regarded as transformative, you get to thinking.
Why is there no connect? What's stopping a player – with capital, political currency and conviction, product development brilliance, and operational wherewithal – to identify those three out of five would-be's as a primary market opportunity?
Go figure.
Join the conversation