Together with
Land
Buckeye Bullseye: Howard Hughes Nets Douglas Ranch For $600M
This half-a-billion-dollar land trade just west of downtown Phoenix provides a look around the next corner at how placemaking's next new normal will work for homebuilders.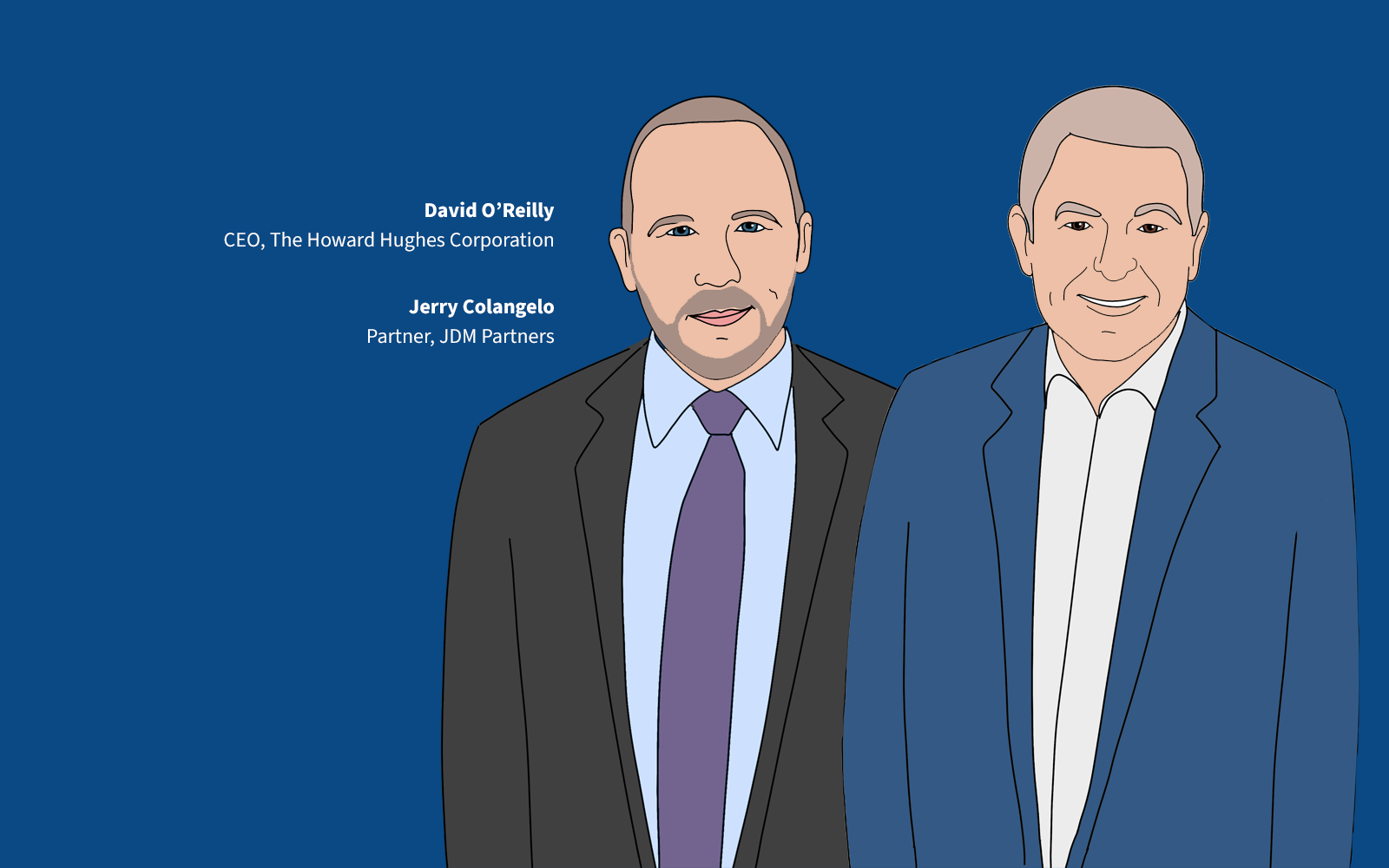 The first-day news lead ran – in three dollops -- this way:
The Howard Hughes Corporation announced Tuesday that it has bought the massive, master planned community that Jerry Colangelo has been plotting for nearly 37,000 acres in Phoenix.
The acquisition of the Douglas Ranch project, in the city's West Valley neighborhood, adds to Howard Hughes' roster of master planned communities. This one is projected to have 100,000 homes, 300,000 residents and 55 million square feet of commercial space.
Howard Hughes acquired the "shovel-ready" land from Colangelo's JDM Partners and Mike Ingram's El Dorado Holdings for $600 million. Both developers will stay on with Howard Hughes as joint venture partners on the first village of the community, Trillium, which will encompass 3,000 acres.
The news lead, however staggering in magnitude, buries at least some of the sweep of the story.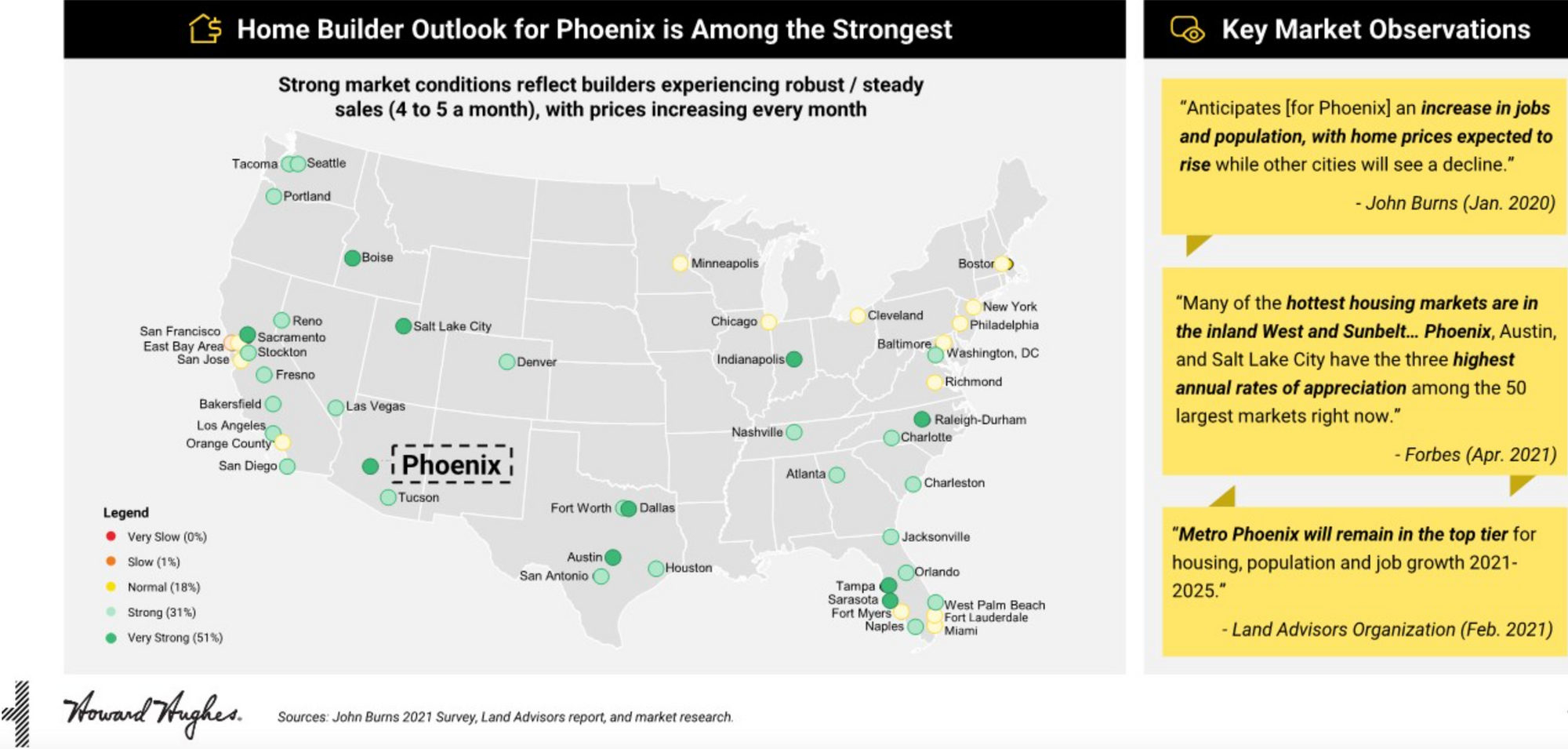 With the Buckeye, AZ, pounce, Howard Hughes adds a crown-jewel eighth community to an $8.3 billion, 100,000-acre-plus six-state portfolio that includes Las Vegas' Summerlin, Houston's The Woodlands, Bridgeland, and The Woodland Hills, Columbia, MD, Ward Village, HI, and even downtown New York City's Seaport neighborhood.
Per SEC documents filed on the deal, at build-out decades from now, more than 700,000 residents will call the current Howard Hughes operating footprint home, whose strategic business pillars – technology and innovation, sustainability, inclusivity, and community – mesh with the fabric of each place by design.
Clearly, a motivating goal for the Howard Hughes Corporation with the half-billion-dollar plus acquisition of Douglas Ranch is to stand out as a developer-of-choice, spanning business cycles, demographic life-stages, urban-and-less-urban geographies, climate regions, financial segments as pandemic-era society and the economy either incrementally or dramatically evolve the future of home and work.
Placemaking's next new real-world normal – accompanied by known and unknown challenges and opportunities such as costs, resource constraint, land scarcity, transportation and infrastructure timelines, housing affordability, and life-vs.-livelihood balances – come into sharper focus in the Douglas Ranch acquisition as a portfolio strategy.
From the press statement announcing the deal:
Douglas Ranch is projected to become home to over 300,000 residents and to emerge as a vital commercial business center as residents move into the community and growing appetites for commercial amenities create development opportunities for new diversified product types within the Howard Hughes portfolio—including single family for rent and industrial assets. It is strategically positioned in the pathway of Phoenix's significant growth in the West Valley and has direct access to I-10 through the Sun Valley Parkway. Additionally, Douglas Ranch is located off the future home of the I-11 interstate which has received Congressional approval and is projected to create $30 to $60 billion of economic impact in the region. I-11 will connect Phoenix, Las Vegas, and Southern California, and eventually establish a new trade route between Canada and Mexico by way of Idaho, Arizona and Nevada."
"Douglas Ranch will be a catalyst for growth, an economic boon for Arizona, and an ideal strategic fit within our HHC portfolio," said Jay Cross, President of The Howard Hughes Corporation. "As we shape our cities of tomorrow and deliver the new urban experiences that people and businesses are seeking today, we are designing communities with urban amenities and intelligent infrastructure integrated into expansive open settings, with convenient access to major metropolitan cities. This transaction presents an opportunity to implement impactful ESG initiatives to support the community and promote renewable practices. The Howard Hughes Corporation is defined by our steadfast commitment to the master planned communities we develop and operate, and we are thrilled to include Phoenix as a place we call home."
Achieving developer-of-choice distinction as a beacon among a fast-consolidating power-base of national and regional production homebuilding operators – across the single-family for-sale, single-family built-to-rent, and multifamily low-, mid-and high-rise vertical community types – aligns with deeper local scale and asset-light go-forward investment and operational models bigger players have adopted pre- and post-pandemic.
The Hughes Corporation has a track-record of raising a high-bar of rigor and guideline expectations among its homebuilder partners, and in return delivers a powerful placemaking gravitational attraction to the communities it invests in.
Its pro forma for investor returns – both as a land seller and a provider of lot takedown schedules, community activation, and neighborhood development horizons – reflects both confidence in its experience and operational excellence, and in its ability to adapt to and integrate a rapidly evolving addressable universe of prospective residents. Per the press statement: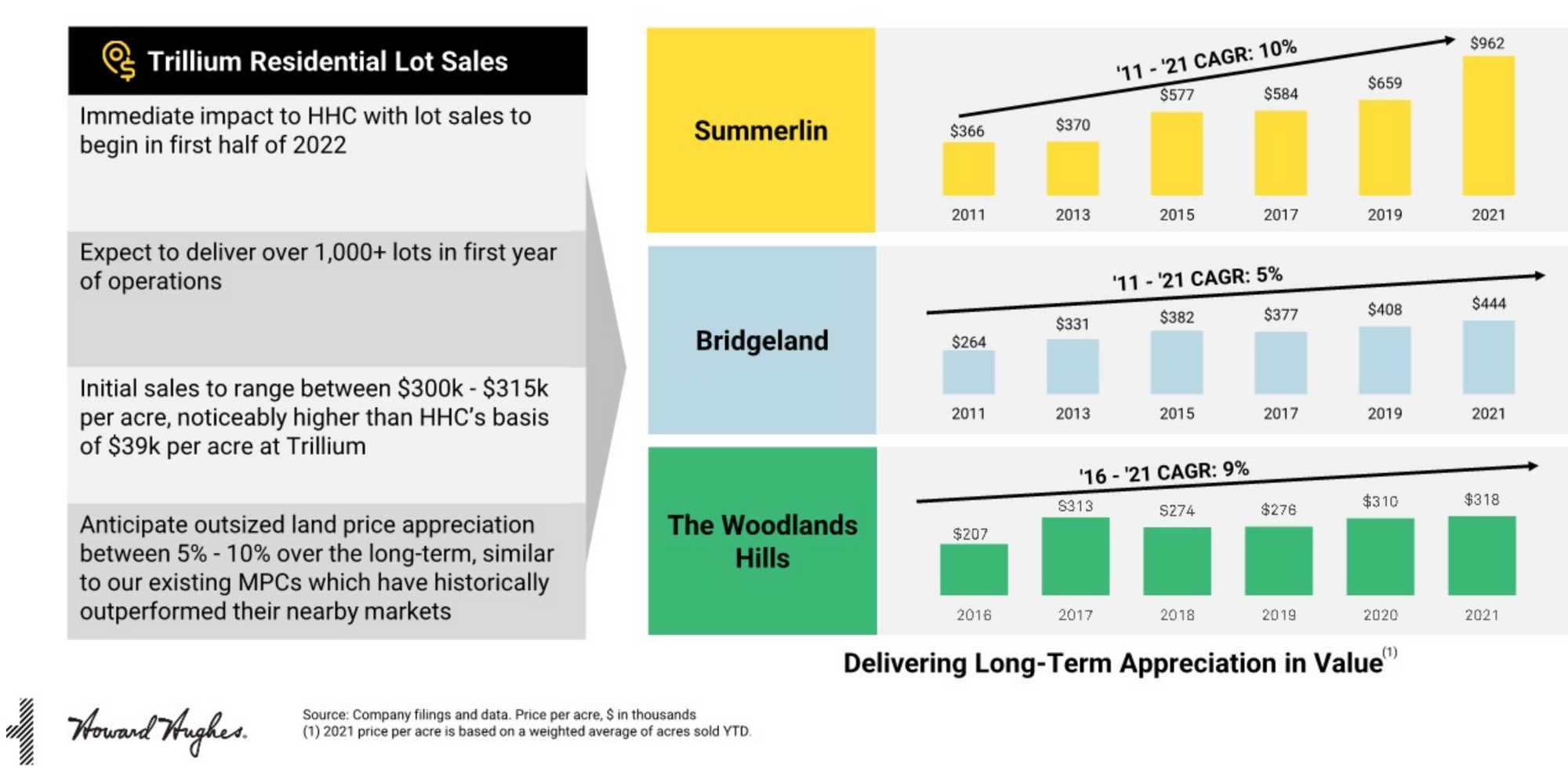 The characteristics of this community are vastly similar to HHC's other MPCs across the country, with a prime location, strong demographics in a thriving job market, high barriers to entry, and limited competition," added O'Reilly. "Phoenix ranks as one of the country's most affordable metropolitan areas, and as it continues its dynamic growth as an extremely well-situated regional hub, Phoenix's West Valley is the ideal location for people and businesses looking to thrive for generations to come."
For homebuilder operators, that "high barriers to entry" note jumps out. Asset-lighter strategies mean that vertical construction efficiencies and tangible-value-to-the-homebuyer move up the pyramid of business priorities, as escalators and land appreciation rate gains that derive from real estate cycle-timing skills rank less importantly in homebuilding enterprise core skill sets.
Winners will engage with end-to-end placemaker platforms like the Hughes Corporation with vertical construction operational excellence and velocity as their strength, and higher volume as their sustainable opportunity.
I.e. – not land appreciation gains. Portals like Hughes Corp. are taking on the risk right now of front-end investments on land, and that means they're at the front of the line for risk-adjusted returns.
Join the conversation