Together with
Technology
AZ-based Mosaic, Builder's Builder, Taps $44M To Go Big Now
This 6-year-old construction as a service platform -- a double-helix of committed human know-how and exponential technology -- readies itself for an accelerated growth in higher volume and new markets.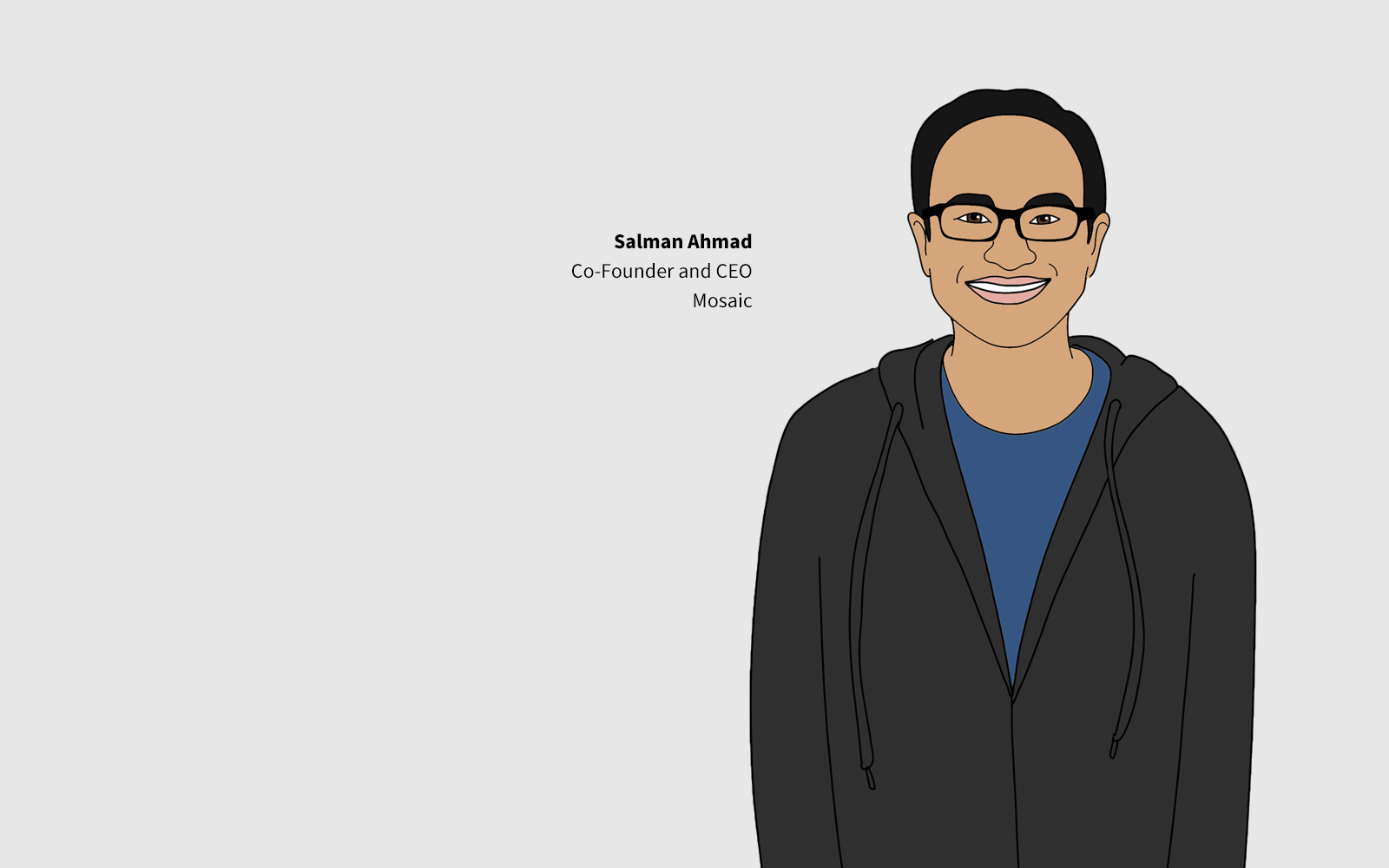 The news:
A $44 million Series B funding round for six-year-old Phoenix-based construction as a service solution Mosaic – backed by Peak State Ventures, Andreessen Horowitz, Starwood Capital, Founders Fund, Innovation Endeavors, and Building Ventures.
What TBD audiences need to know:
The Mosaic capital infusion – to accelerate scale and operational footprint expansion – comes at a time corporate investment enterprises' thirst for yield in every nook and cranny of residential construction capability has surged into a tsunami of tens of billions of dollars seeking returns, with fewer-than-typical options available. Mosaic's now-validated value proposition as a cost-curve-bending, end-to-end building-lifecycle platform makes it a laser-guided target of vertical capability in residential construction, development, and investment's array of real estate, building, and distribution-channel moving-parts.
What the $44 Million means for Mosaic:
Per Mosaic co-founder and ceo Salman Ahmad, the capital – which boosts Mosaic's total funding raises since its 2015 inception to $68.7 million – supports Mosaic's momentum into its "third chapter" of its story. The first chapter consisted of technological discovery and research and development of its operational model out in the field, and the second chapter, testing and validation. That chapter unfolded in its groundbreaking pilots with Prescott, AZ-based Mandalay Homes and a single-family built-to-rent deal with developer Vintage Partners, which together proved out its tech-enabled, process-driven improvements. Building cycle throughput gains of an estimated 30% owed, Ahmad says, to Mosaic's secret-sauce pairing of human construction know-how and velocity-yielding data and technology.
Our big innovation opportunity in the first two chapters came to light as we recognized the incredible importance of helping to make our construction trade partners successful through our blend of operational metrics and a culture of communication," says Ahmad. "We don't want to be the company known for arriving on the scene and telling our trade partners what to do; instead we want that insight from rich feedback from our building trades to support them, and become their preferred builder partner. Our big insight into how to scale and expand is that if we win over the trades, we'll win."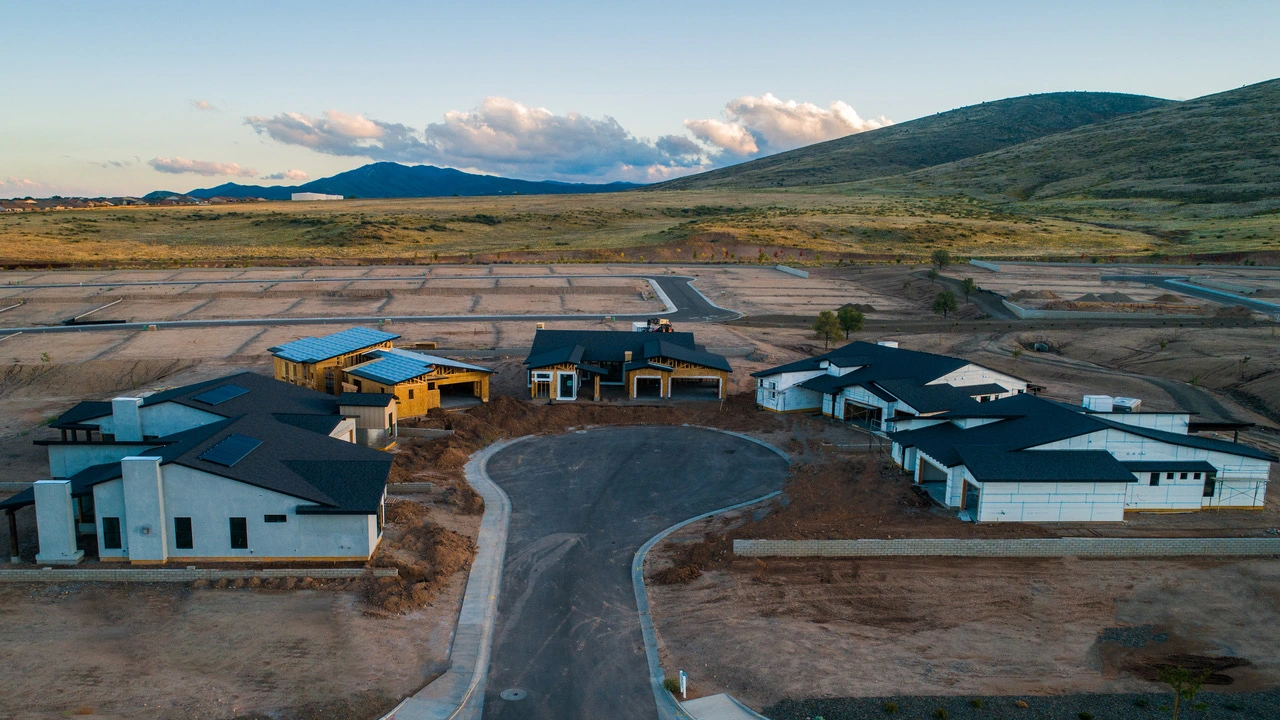 Plans call for market expansion from Mosaic's current operating arenas – Prescott and Flagstaff, where they've booked a backlog pipeline of $500 million in business -- into the hot, hot, hot Phoenix and Tucson markets, whose mojo has gotten an exponential thrust from the exploding single-family build-to-rent juggernaut.
We continue to see the validation of our technology- and data-enabled pro human platform as we lean into the dynamic built-to-rent asset class, and align our model with that sharp uptick in activity," says Ahmad. "For us, this stresses the importance of doubling-down in our unique approach to relationship building and business support of the trade base."
Why this matters to homebuilders
Importantly, the big-league coming out signaled by the $44 million adrenaline burst for Mosaic serves notice to professional operators – not just among the construction trades, but, importantly, among volume homebuilders – that its platform stands for a solution that can impact both builders' direct input costs and overhead expenses related to time-value-as-money, carrying costs, etc.
One of our structural distinguishing factors, from an innovation standpoint, is that we vertically integrate our technology with on-the-ground operations, rather than vertically integrating technology to current supply chains," says Ahmad. "If we can drive profitability into the vertical construction cycle enough to enable builders to disentangle their bandwidth and capital from construction operations, and allow them to focus most on where they match product offerings and real estate to people, they can be operations-light, and put their energies into where they create most value."
Fact is, many homebuilding enterprises have managed to succeed through the years in spite of processes and supply channels that yield puts and takes on the cost side. However, these processes can amount to an enormous, opposite-of-agile, complexity systems that – at times like now – expose them to times of few or no options to source materials and capability. Mosaic aims to solve for this complexity. A TechCrunch piece notes:
[Mosaic] says it is able to do that because its technology actually automates the construction planning process. Its software is designed to shorten build times, cut costs, reduce materials waste and improve construction quality for homebuilders. At its core, Mosaic's technology digitizes standard construction plans and identifies the best way for homes to be built onsite, using the same materials, workers and procedures as traditional home builders do.
Another note of importance to home builders: in its DNA and value proposition, Mosaic's capability stems fundamentally from technology-and-data enabled human capital. It makes sense then, that Mosaic wants to deepen its bench of best-of-breed, field-tested, professional homebuilding operators, as the double-helix of human know-how and microprocessor, sensor-, and data powered process heat-seeks better ways to build better.
Capability is the future of housing
Whether it's in the eclat of Lennar's recent teaming with ICON on 3D-printed single-family homes in Austin, or in the transmogrification of myriad trade subcontractors into monolithic "supersubs,"  or the tooling and launch of Impresa Modular's new Greenwood, SC, production facility, or the continued trajectory of Northern California-based fully-integrated offsite construction platform Entekra, or the resurrection of Katerra's Tracy, CA-facilities by rapidly growing Volumetric, or the stealth power-expansion of Vancouver, Canada-based Nexii Building Solutions, and the list goes on .... the common denominator is clear.
Capability – which wraps productivity, process, precision-manufacturing, materials science, communications, and resilient bill-of-materials access together with committed, talented, collaborating people – is housing's future.
We're energized about this coalescence of technology and great construction operations talent," says Ahmad. "As we try to be the best operations resource for builders, we'll look to build around an investment in the best of the best among the most-advanced-thinking veteran operators, who in turn will help us create systems, tools, practices, processes and a culture to attract a next generation of talent. It's an exciting time and exciting place for a career."
Capability. It bends cost curves downward; but goes one better than that. It bends payment power curves upward as well.
Join the conversation
MORE IN Technology
The capability to improve, in good times or bad, will hinge on enterprises' ability to blend cultural and data transformation to zero in best on undeterred homebuyers' pursuit of value.
As higher and higher finance costs upend pro forma margins and depress land valuations, we'll see a culling of the weak vs. strong players in the BTR space over the next six to 18 months.
"Trying to align your business to the market on 'stale' data is not an efficient business practice and requires larger swings in pricing as you look to recapture lost revenue." — Paolo Benzan, Constellation Homebuilder Systems
MORE IN Technology
The capability to improve, in good times or bad, will hinge on enterprises' ability to blend cultural and data transformation to zero in best on undeterred homebuyers' pursuit of value.
As higher and higher finance costs upend pro forma margins and depress land valuations, we'll see a culling of the weak vs. strong players in the BTR space over the next six to 18 months.
"Trying to align your business to the market on 'stale' data is not an efficient business practice and requires larger swings in pricing as you look to recapture lost revenue." — Paolo Benzan, Constellation Homebuilder Systems