Together with
Leadership
Katerra Won't Soon Be Forgotten ... Nexii Will Be Remembered
What Coca-Cola did for cane sugar, Nexii plans to do with sand, which makes up 50% of its Nexiite cement-alternative 'secret recipe,' and a network of licensed manufacturing partners.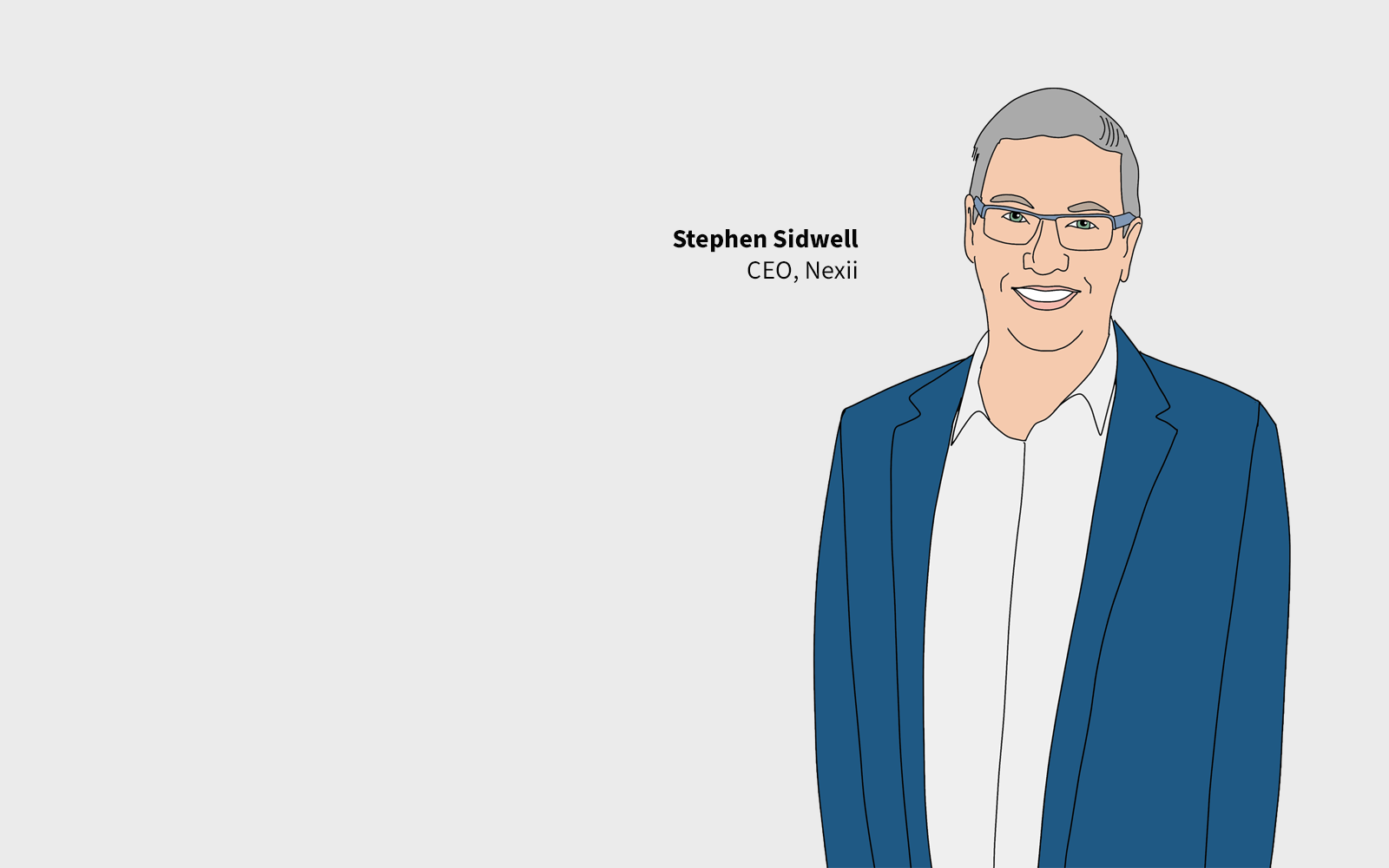 Housing faces two challenges this decade.
Building buildings more people can afford
Building buildings fit for natural hazards, and ones that rid themselves of the embodied carbon tied to climate collapse
Can a private enterprise building company make a viable business model that goes head-on at both challenges? Can it execute successfully, and sustain operations that perform at high output levels on and on and on? Can the sheer magnitude and level of difficulty of these challenges serve as an exact measure of business opportunity?
It seems so, and we'll get to that in a minute. First, context.
Katerra went hard at the first challenge, building more affordably to improve humanity.
With Softbank's billion-dollar treasure trove of venture capital, it "productized" the building lifecycle, modeling a home and its enclosure and systems ingredients as a technology. Katerra proposed to seize direct control of this simplified, diagrammatically streamlined,  productized lifecycle, and then "bend its cost curve" downward. With financial muscle, scale, clout, and, it theorized, dominance – down to excruciatingly detailed bill of materials subcomponents and raw sources – it would own its ecosystem, and suck out channel transfers and hand-off costs. This end-to-end control of the process and its pieces would produce buildings that would expand the box of access and attainability to a bigger pool of renters and buyers by lowering prices.
Construction Physics' Brian Potter – an engineer, building scientist, and crystal-clear writer who worked for two-and-a-half years at Katerra, writes in his Katerra epitaph.
This was the Katerra playbook when I joined the company. They would design a series of building products that could be mass-produced in their own factories, leveraging economies of scale and advanced manufacturing to build more efficiently than conventional construction. These products would be full of Katerra-supplied materials - everything from lightbulbs, to countertops, to bathroom fixtures, to appliances would all be Katerra brand. They would acquire general contractors in different markets to give them a nationwide construction footprint, and hire the various trades to self-perform all the construction work.
Almost seven of 10 TBD respondents to our polls on Katerra faulted senior management's ability to execute on what was a sound business model. About a third – and remember, these are respondents with deep, successful, time-tested experience in construction management, engineering, community development, etc. – felt the Katerra business model itself was the problem.
An operational model that proposed to own – literally – the end-to-end, element-level quarrying, design, process, development, movement, and assembly, in the view of those who declared that Katerra's basic business plan was flawed, was applying vertical integration thinking naively, insanely, arrogantly, and like a big well-heeled bully. Ultimately, the greatest disservice, in this view, was to Katerra's own legion of 8,000 ardently committed, talented team members.
The post-mortem among respected business leaders in the field might conclude that the principle flaw in the Katerra model boils down in one way or another to its vainglorious attempt to leverage a lofty mission and purpose basically to steamroll a space that – for better or worse – millions of people in scores of trades and field have spent years learning, practicing, improving, and at some dismaying and frequently dysfunctional level, working together to succeed.
Housing affordability, they know, is truly hard work across dozens of kinds of stakeholders, not a $2 billion limit VC credit account, a better-world icon on a powerpoint deck, and an end-to-end building value chain that has been forged into unreal world elegance and simplicity.
Enough of the context.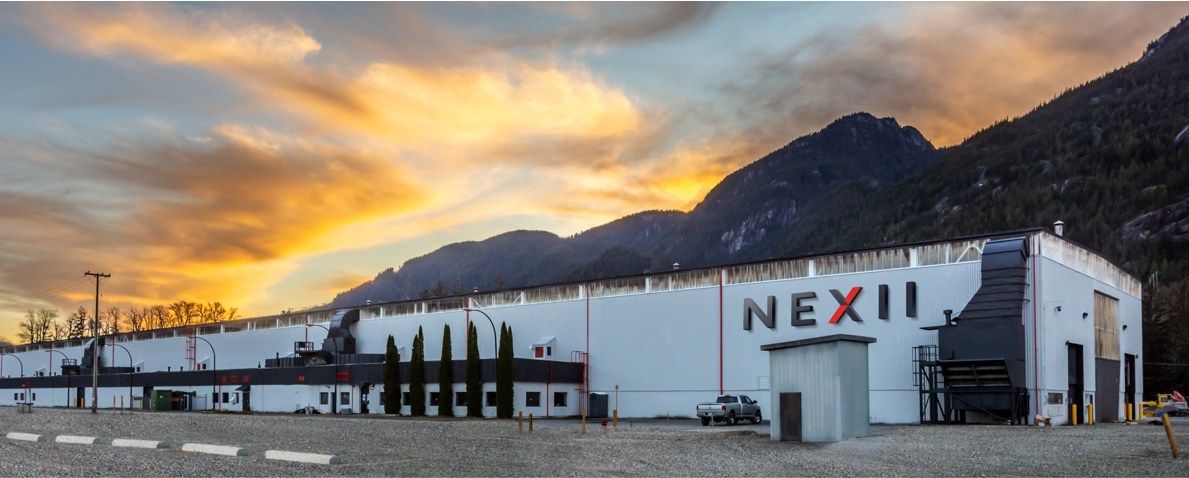 Now, about Nexii. If you haven't heard of Nexii, and you're in building buildings that seek solutions be both more attainable and more sustainable, you will. If you're in the business of investing capital, transporting building materials, tooling precision-manufacturing flat-packed panelization and building components, developing communities, designing homes, and doing housing's dirtier work of relating to and engaging municipalities, local trades, land sellers, and myriad other partners in the big housing equity ecosystem, you will.
One highly-regarded investment advisor we know puts it this way.
What Katerra got wrong, Nexii is doing the right way."
A Forbes piece by contributor Jeff Kart shed light on Nexii just over a year ago. Kart did not bury the lead of his story, which was to say exactly who and what Nexii is and does.
Nexii Building Solutions Inc. is the name of the company and its signature product is Nexiite, a proprietary material that allows for the rapid construction of sustainable buildings. The material is meant to replace concrete, which has a high carbon footprint, and the company has attracted the likes of Ronald Sugar, Uber chairman and board director at Apple, to its advisory board.
Nexii, based in Vancouver, British Columbia, has been around since 2018 and says its Nexiite material, coupled with a design and assembly process, allows for buildings that are cost-efficient, durable and even disaster resistant.
Different entirely than the foundational Katerra origin story is Nexii's 10-year-old founding and construction application array around its Nexiite "secret sauce." Nexii ceo Stephen Sidwell tells TBD it was developed by Nexii founders and inventors Ben and Michael Dombrowsky, as a recipe that converts sand into fast-curing, ultralight-weight, storm-, fire-, mold-, mildew-, insect-, and earthquake resistant, high R-value wall-panels, roofs, flooring, doors, etc., whose pre-assemblies and pods can come complete with MEP, out of factory-fabrication plants, flat-packed like Ikea packages, and fully-assembled into homes in two weeks.
We don't want nor intend to compete with architects, engineers, on-site trades, general contractors, and other people whose livelihoods are building," Sidwell says of the Nexii masterplan. "Our desire is to work to engage, earn trust, and provide value and to train these professionals to design systems and envelopes as they do, becoming part of a certified, licensed network."
Kart followed on his intro story with an update, as Nexii announced plans for three manufacturing facilities to begin an ambitious journey toward assembling an expansive physical infrastructure as it sets its flywheel of operational, business, and real estate and construction sector effects in motion.
Yesterday, Nexii unveiled a next step in this journey, a venture with Louisville, KY-based Buffalo Construction, that would establish Buffalo as a certified manufacturer partner, extending Nexii's infrastructure footprint into the sizzling Southeastern construction market.
Per Nexii's statement:
As the newest Nexii Certified Manufacturer (NCM), Buffalo Construction, Inc. will be the local owner and operator of the new Kentucky plant. However, as part of the NCM program, Buffalo Construction, Inc. has sights to potentially expand and launch additional green manufacturing plants in other U.S. regions in future.
As a NCM, Buffalo Construction, Inc. is provided access to Nexii's innovative building systems and proprietary building material, Nexiite. Nexiite is a proprietary blend of readily available ingredients, with no ILFI Red List toxic substances, has comparable properties to concrete, but contains no Portland cement or lime, significantly reducing end-to-end carbon emissions.
Nexiite is used to create Nexii Panels for use in commercial, industrial and residential buildings. Nexii NCMs precision-manufacture panels that are flat-packed and transported direct to site where they are bolted together and rapidly assembled. This cost-competitive building solution creates sustainable, disaster-resilient buildings with reduced emissions, up to 75% shorter build times, and near-zero on-site waste.
Going back to the two principle challenges confronting housing this decade, Nexii's Sidwell would appear to hold a contrarian view – one that asserts building better and carbon-positive strides toward building more affordably.
When you tally the value balance sheet, Sidwell would contend, the expense to all of embedded carbon and carbon emissions, the financial and economic toll of intensifying and increased frequency of natural catastrophe, the costs of time and workforce waste, and the opportunity costs of lost velocity, quality, inventory turns, etc. these negatives overwhelm efforts to solve for affordability.
We're focused on the capability to design, engineer, and assemble buildings to optimize affordability even as they achieve carbon positive impacts," Sidwell says. "We don't see this capability as displacing people in the value chain and on sites doing the finishes. Our whole building solution is all rooted in our local partnerships, on the ground, in the real world. We have no interest in taking over everything. Only in our helping design, engineer, and build buildings that are carbon positive and affordable."
Join the conversation
MORE IN Leadership
Exactly this time, these pressures, this pain, this uncertainty, these risks, and all of those threats can and will add up in the minds and hearts of your young colleagues as the quintessential meaning of fun.
The transformation we've seen begin in residential real estate, construction, and their ecosystem in the last several years is one with both the future of home and work at the heart of it, toward expanded belonging. So, thank you.
A wave of layoffs, business retrenchments, and shut-downs of once-vaunted game-changers steamrolls through Silicon Valley tech firms. Resist the urge to gloat and say, 'I told you so.'
MORE IN Leadership
Exactly this time, these pressures, this pain, this uncertainty, these risks, and all of those threats can and will add up in the minds and hearts of your young colleagues as the quintessential meaning of fun.
The transformation we've seen begin in residential real estate, construction, and their ecosystem in the last several years is one with both the future of home and work at the heart of it, toward expanded belonging. So, thank you.
A wave of layoffs, business retrenchments, and shut-downs of once-vaunted game-changers steamrolls through Silicon Valley tech firms. Resist the urge to gloat and say, 'I told you so.'