Building Tech & Products
Impresa Modular Intros Its Housing-As-A-Service To SE Market With New Plant
Impresa Modular CEO Ken Semler envisions 12 to 15 modular units per day rolling off its new Southeastern market facility's production lines at full-capacity.
John McManus
July 15th, 2021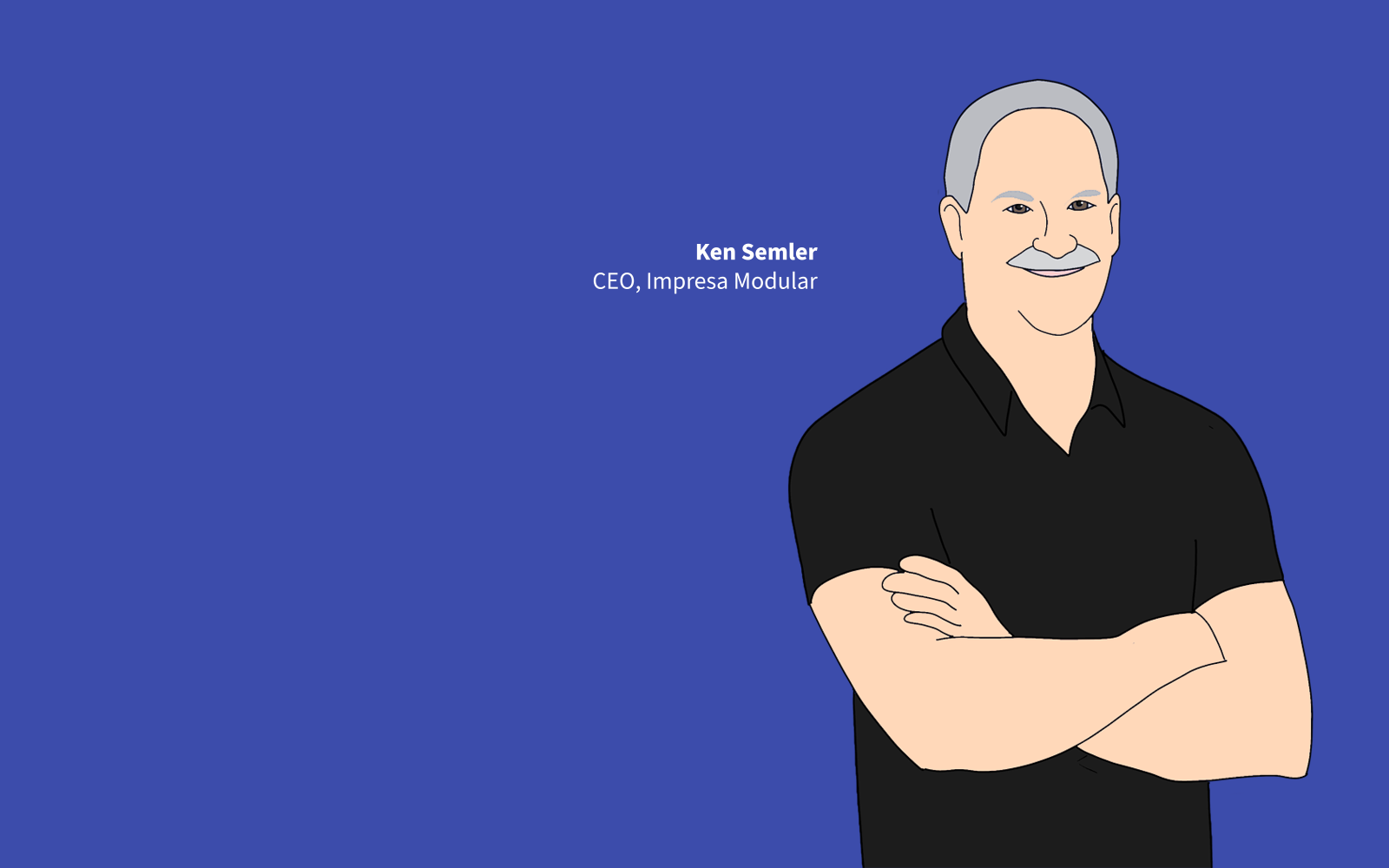 From a still-undisclosed specific location in the Southeastern U.S.'s hyperactive housing market will come – one day – 12 to 15 fully-constructed new modular home units, ready to transport via oversized-load trucks to within a five- or six-hour driving radius.
That's the volume Ken Semler, ceo of Martinsburg, W.Va.-based Impresa Modular, is penciling for the 200,000-plus square foot Impresa Modular facility – announced here – once the plant is up and running, perhaps as early as year-end, and at full capacity in 2022.
We've established the Impresa Modular brand over the years as a seller of custom modular homes, and we're licensed and delivering homes in 42 states with more than 20 third-party factories doing our homes," Semler says. "Recently, we've partnered on the Impresa Modular brand with four franchisee factory partners, and so we've got this brand and this capability, but we're running out of capacity everywhere.
So, the firm's first Impresa Modular-branded plant will come online, Semler hopes in very early 2022, which may work out to be good timing from a supply chain and commodities pricing standpoint, with no expected let-up in fundamental demand for single-family new construction.
We've got the brand and the process, and with this factory, we can output the kind of volume that will allow us to vertically integrate and work with developers of both for-sale and build to rent in a housing-as-a-service model.
The choice of the Southeast as the prospective service-area from the factory hub – including Atlanta, Augusta, Greenville, Columbia, Asheville and Charlotte – is no surprise, especially in light of new housing activity, and the deep, strong tide of expected demand. A sky's-the-limit view of build-to-rent single-family development has capital investors and land developers flooding the gates, looking for vertical construction capability to add purpose-built single-family-for rent to both new and existing planned communities.
They can do the horizontals," Semler says of these developers, rapid to crank up production on build-to-rent homes, "And we can do the verticals. For Impresa Modular, this adds another piece to the puzzle.
TBD reported earlier on director of forecasting and analysis Jing Fu's quick-dive on recently-released U.S. Census Survey of Construction data, which calls particular attention to the South Atlantic Census region – one of every three new single-family starts in the U.S. took place in the region.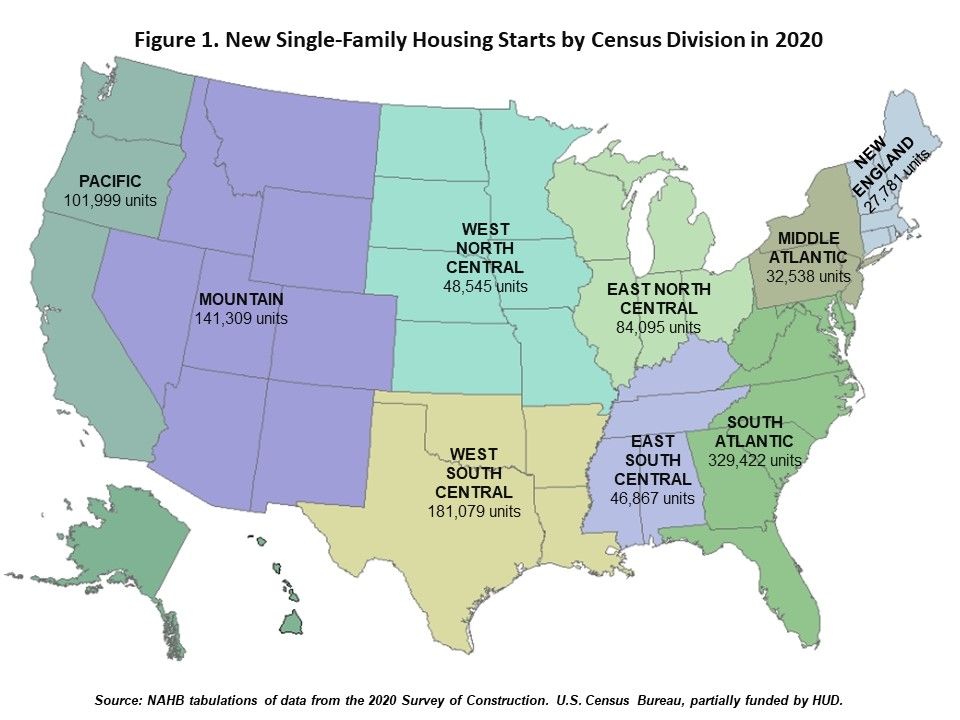 Modular's value proposition – especially in a business, economic, and operational environment now profoundly constrained by its shortage of skilled tradespeople – adds up this way.
Flexible design options
Quality from a controlled environment
The ability to construct a home quickly and cost-effectively
The specific site Semler and the Impresa Modular team have zeroed in on for their facility comes with an accompanying dashboard of demand, and this coupling of factory capacity and a go-with of customer orders shapes into Semler's site-capacity analysis for future facilities.
Core to the Impresa Modular growth strategy: Create demand by easing supply constraint.
We have order volume in the immediate region that will take us to break-even immediately, and profitability following right after that, versus a typical factory that takes two years to get to break-even and then to profitability in three years," says Semler. "We'll expand our branded facilities based on our ability to calculate how much new demand is springing up beyond that five- or six-hour driving radius of our plant. This way we can keep to the model of breaking even relatively quickly and reaching profitability when we are on fully-optimized production – both of our own branded Impresa Modular homes and our housing-as-a-service offering to builders and developers.
According to the Impresa Modular statement:
Impresa has secured its initial investment through APG Capital out of Raleigh, NC with Jim Anthony Jr. as President, and is currently in discussions with a select group of additional developer investors. The company is also vigorously seeking qualified employees in every construction category. Planning to full capacity, a factory of this size will employ more than 100 full-time staff and produce an average of more than 20 complete modules per week.
Leading the new factory initiative as President is Dan Hobbs, a 14-year industry veteran who has revitalized and operated multiple modular factories. According to Mr. Hobbs, on the current trajectory, limited production should start as early as October, ramping up to full production by March of next year.
"Our plant will incorporate many of the design advantages of existing industry concepts, together with leading edge software for design, process control and inventory management. As always, workforce is key and we are driving to assemble top talent in all disciplines," said Dan.
Join the conversation