Together with
Building Tech & Products
Lennar, ICON Plan 100 3D-Printed Homes, Co-Designed By BIG-Bjarke Ingels Group
Lennar's move to team with ICON's 3-D construction technology in 2022 marks an inflection point for homebuilding's rapidly-consolidating business and investment model. Here's how this is a consumer strategy in disguise.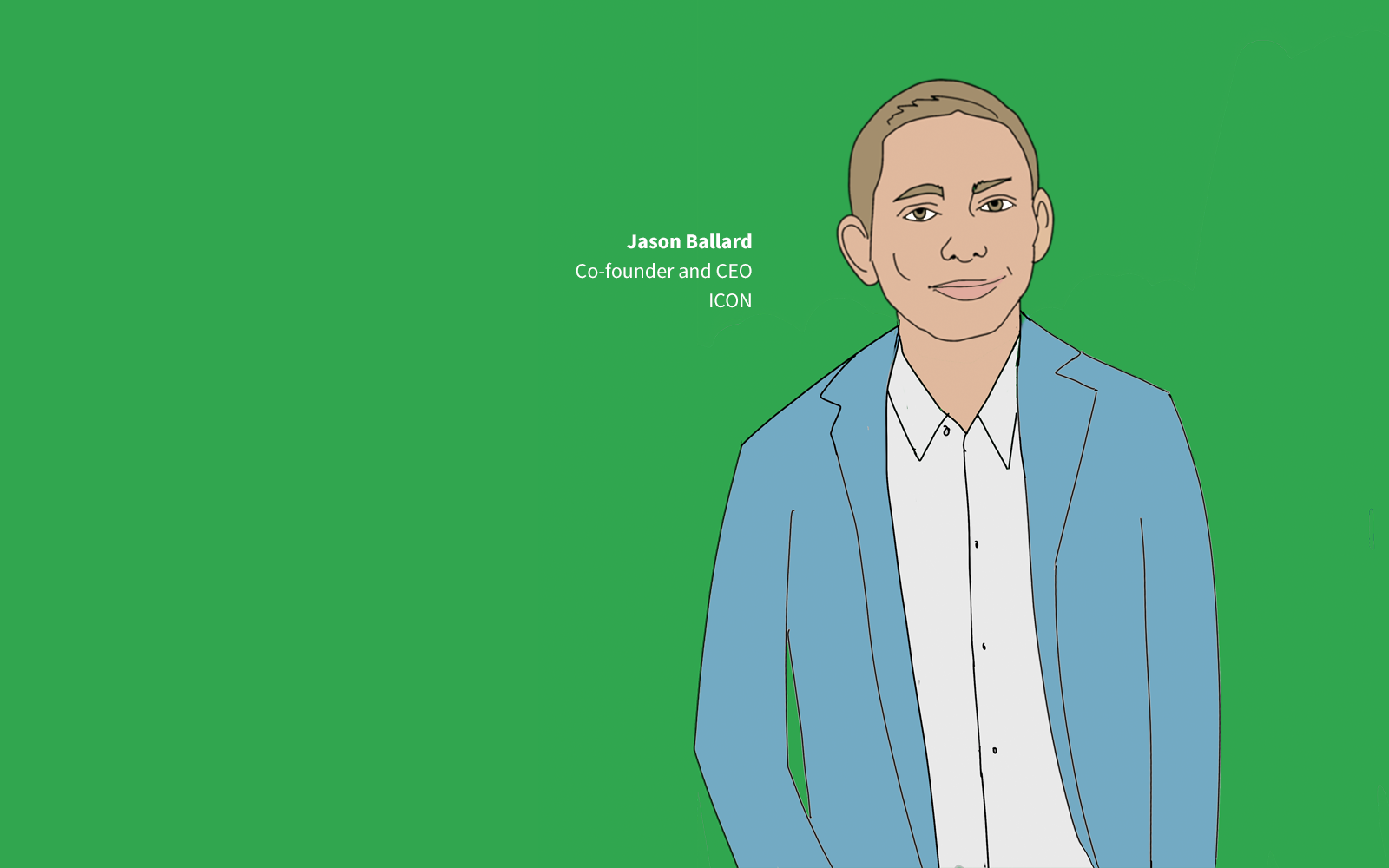 Homebuilding in the U.S. – with its enormous near-term challenges and its even more astonishing long-term opportunity – has reached a curious cross-roads.
Here's how we'd characterize the inflection in a way its strategists and investment stakeholders will get, in two related assertions.
Advances in building technology, precision-manufacturing, automation, and robotics are actually transformational land investment strategy pivots in disguise.
A correlative, what on the surface look like innovations in construction technology that streamline, simplify, and optimize a start-to-completion workflow, are actually transformational consumer strategy pivots in disguise.
We see illustration of both of these assertions in today's big news announcement, by ICON and Lennar.
Lennar, through its LenX innovation group, will break ground in early 2022 on a trial-run of 100 newly built homes using Icon 3-D printing technology to produce building enclosures for the houses.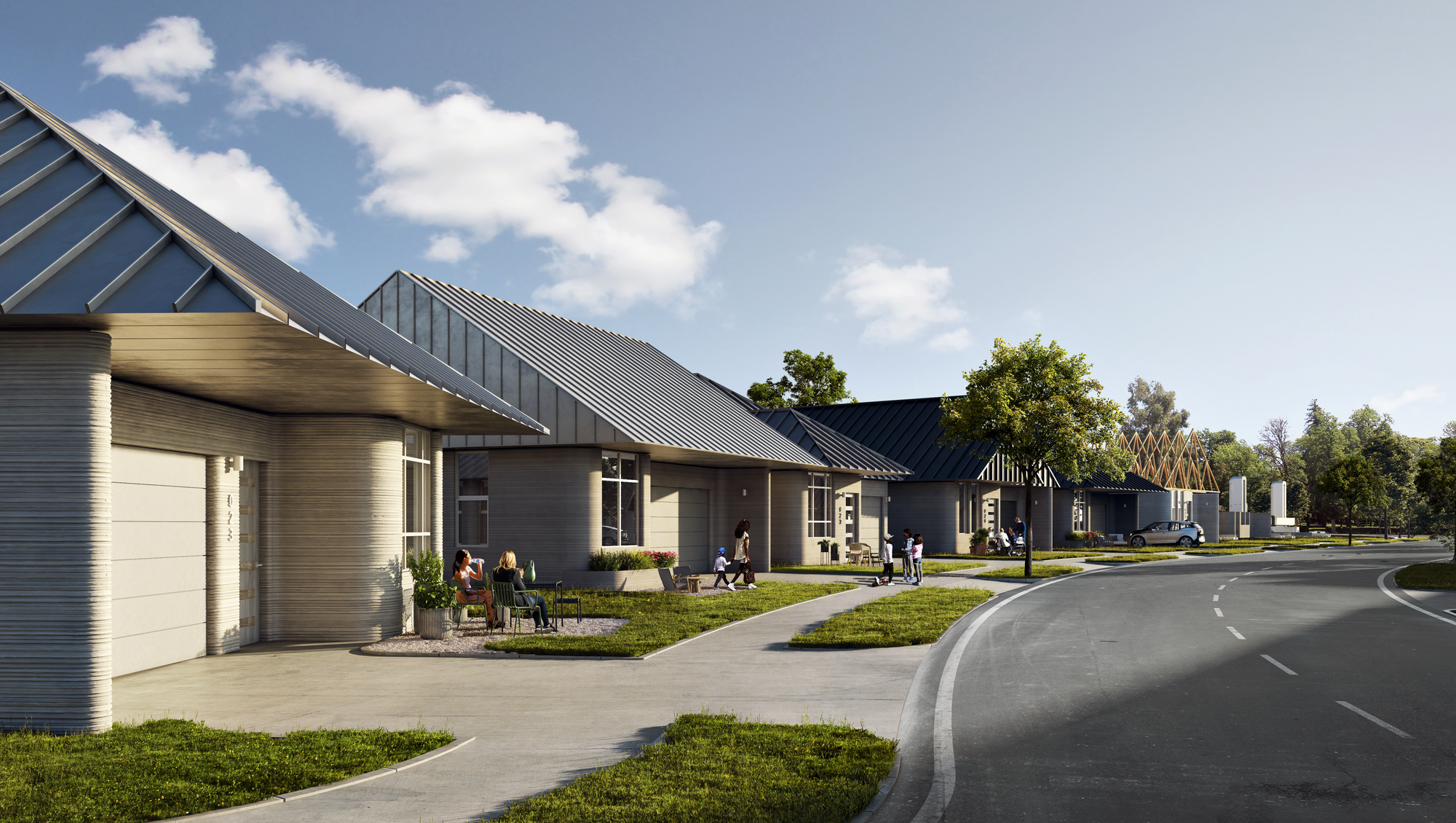 Per a Wall Street Journal story by Nicole Friedman, the Lennar venture step-changes Icon's already demonstrated construction technology to a scale its founder and ceo Jason Ballard has been pushing for.
Friedman writes:
We're sort of graduating from singles and dozens of homes to hundreds of homes," said Jason Ballard, Icon's chief executive.
If 3-D printing succeeds at this more ambitious level, it could offer a response to America's chronic shortage of homes for sale, especially in the affordable price range.
Mechanically, the process works as follows, eliminating a homebuilding enterprise's umbilical reliance on both the precious, pricey, and unpredictable raw material of lumber and wood-products in the building envelope, and the skilled labor, management, and quality-assurance necessary to progress a newly-constructed house through to its rough-framed, plate-level, weather-tight and interior dry-way cycle-time milestone. Friedman writes:
Lennar will complete the houses using traditional construction methods. The week it takes Icon to print a wall system is about the same amount of time it takes to frame and drywall a home using traditional construction methods, but Lennar said it hopes it can speed up that process in the future. 3-D printed homes can also be built more cheaply, with fewer people on-site and less waste compared with typical newly built houses, Icon says.
Scalability and a construction process' opportunities to reduce human physical labor hours and level-of-skill requirements without sacrificing quality are fascinating aspects of the Lennar-Icon venture, hinted at in an earlier release.
In early 2018, there were no 3D-printed homes in North America and today, there are almost twenty and we're gearing up for hundreds more," said Jason Ballard, Co-founder and CEO of ICON. "We anticipate more high-velocity progress in the years ahead to help bring housing and construction into the modern world and in-line with humanity's highest hopes. The present challenges the world is facing due to new coronavirus have only emphasized the tremendous gap between the housing that we have and the housing that we need. We are grateful to those who have believed in our mission from the beginning and are excited to have a larger team of global investors joining us in our belief that the housing of our future must be different than the housing we have known."
Why This Matters
Yet there are a number of equally important currents of meaning and significance to take-away from the announcement beyond the labor- and lumber-and-wood-products materials shortage highlights, not clearly evident in the initial analysis. To name a few:
What the deal – LenX, already an investor in Icon along with D.R. Horton, move into a multi-million-dollar real-world, construction operational platform – suggests in terms of wider adoption, vertical integration, and the impacts various go-forward scenarios have on relationships with conventional framing crews in Lennar's national operating arenas.
How the newly-achieved construction-cycle velocity – right-the-first-time vertical construction of the building enclosure through dry-wall – impacts the financial cost-benefit analysis of absorption pace and pricing in any lot take-down formulas. This is where the construction technology and land strategy and tactics pivot, as it would give Lennar new preferred-builder leverage with masterplanned community developers based on new inventory turn calculus.
The new co-branding of a name-brand builder whose "everything's-included" message has begun to resonate around transparency, reduced-friction, and simplicity now taps into "Starchitect" BIG-Bjarke Ingels Group's brand, standing-for advances in resilient, future-proofed design in a climate-challenged world.
The ICON release this morning notes:
Additive manufacturing has the potential to revolutionize the built environment as it gets adopted by the industry at scale," said Martin Voelkle, Partner, BIG-Bjarke Ingels Group. "By partnering with ICON and Lennar, we are able to see this new technology roll out to the widest possible audience. The 3D-printed architecture and the photovoltaic roofs are innovations that are significant steps towards reducing waste in the construction process, as well as towards making our homes more resilient, sustainable, and energy self-sufficient."
We've expressed our conviction here that 3-D-printed homes – which solve for velocity, repeatability, precision, labor-efficiency, durability, safety, and now, at least in part, both aesthetic appeal and reduced-risk on the lumber and wood-products front – will move from building's fringes to a foreground role in construction's mid-term future.
But also – looking high-level at the curious cross-roads homebuilding at large has reached amidst its supply-chain struggles and its blue-sky well of fundamental demographic demand – one can't help recalling a line Lennar executive chairman Stuart Miller used to shed light on a goal.
We want to eliminate every part of what we do that's not of value to our consumer, and do only what our consumer values."
Miller may be focused on consumers in a way that's different than many homebuilding strategists, more on what that relationship with a woman, man, or family who're prepared to commit $400,000-plus for comfort, safety, well-being, privacy, peace-of-mind, and fun may be worth.
Join the conversation