Together with
Capital
With $85 Million Buy Of 80% Of Southern Impression Homes, Gehan Kickstarts M&A
With signals pointing in two opposite directions, long-term players with cash in hand get more value for the dollar as they secure capability to explode once mojo returns to housing's wider market.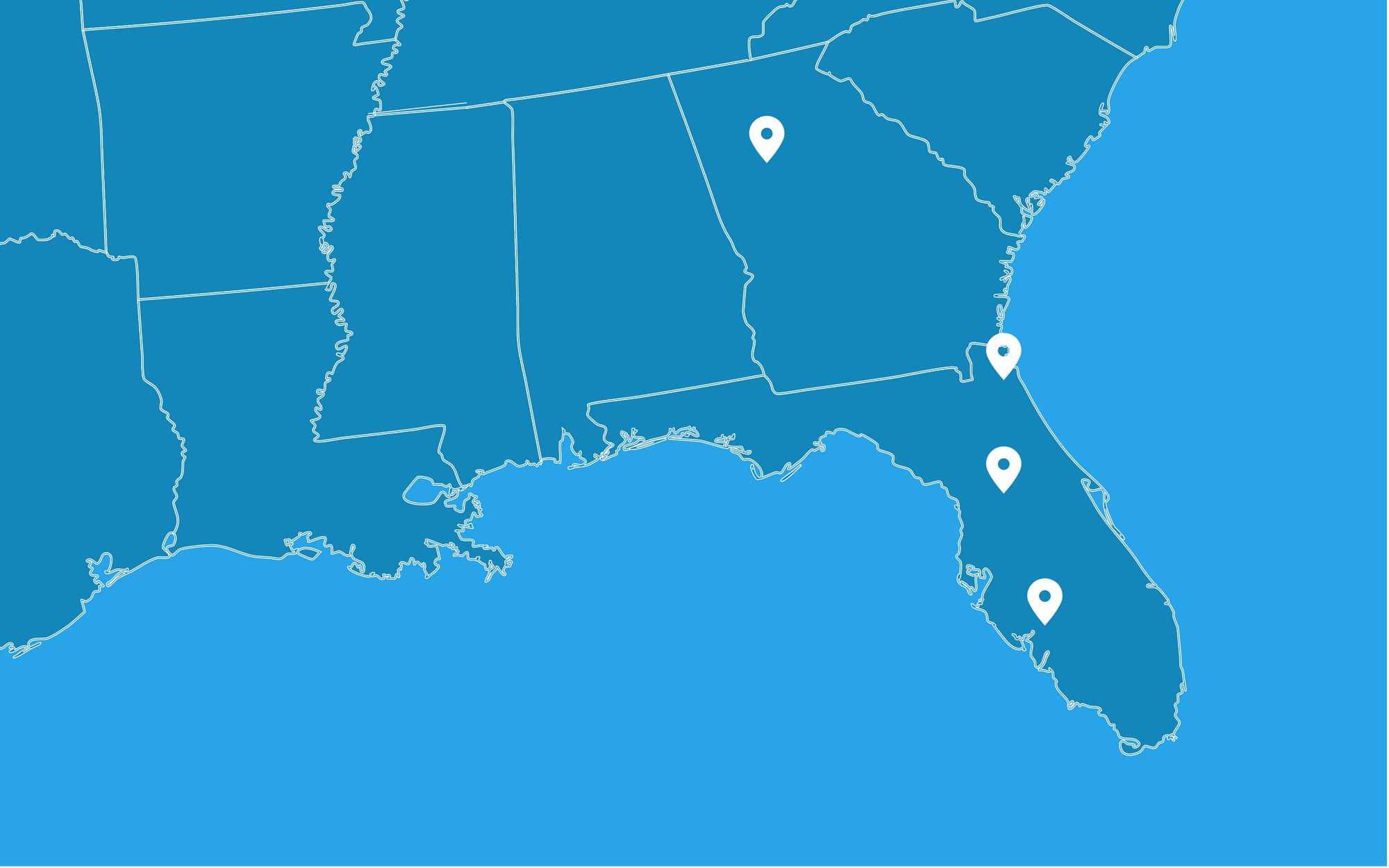 Ka-ching! 2023's homebuilding mergers and acquisitions deal flow begins with a bang.
Briefly, this morning's news is that Dallas-based multiregional powerhouse homebuilder Gehan Homes has acquired an 80% stake in Jacksonville, Fla-headquartered Southern Impression Homes, a fast-growing southeastern market build-to-rent development and construction platform for investors.
The deal – with an $85 million acquisition price finalized as 2022 wound to a close – supercharges Gehan parent Japan-based Sumitomo Forestry's nearly decade-long quest and a redoubled goal to produce 23,000 new homes annually and to rank among the U.S.'s biggest, most important homebuilding enterprises.
The deal speaks to a holistic global strategy that slowly but surely integrates Sumitomo Forestry's North American operating portfolio of homebuilders and developers into a cohesive think-global-act-local business model that harmonizes and leverages its forests, its energy solutions, and its real estate and construction pillars as a stakeholder value-generator.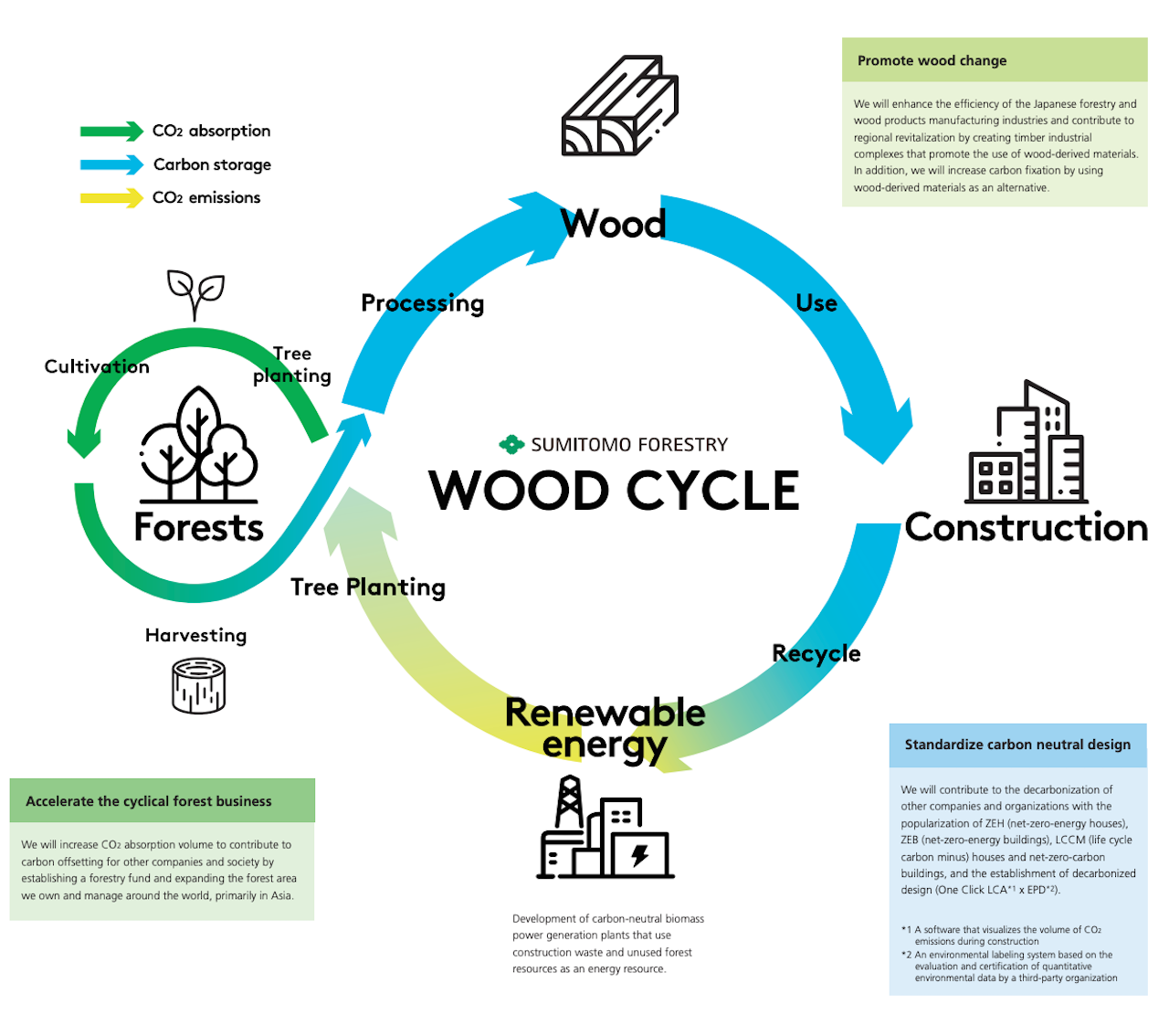 Southern Impression Homes' addition to the Sumitomo stable platforms both a strategic beachhead in the rising-star asset class of build-to-rent development and construction and a masterful geographical entry into a still-highly-active Florida residential construction and real estate market.
Further, timing of the transaction – as the spigots of more typical investment capital clamp up amid inflation and higher interest rate impacts on the cost of debt – gives enormous dollar-value advantage to a player like Sumitomo Forestry, whose cash and access to capital draws from a 400-year track-record of long-termist counter-cyclical strategy.
Let's look at who gets what, first on the surface, and then a bit below the outer layers of the transaction.
Who Is Southern Impression Homes?
As today's press statement announcing the combination notes, here's the high-level on who Southern Impression Homes is and what its principals get: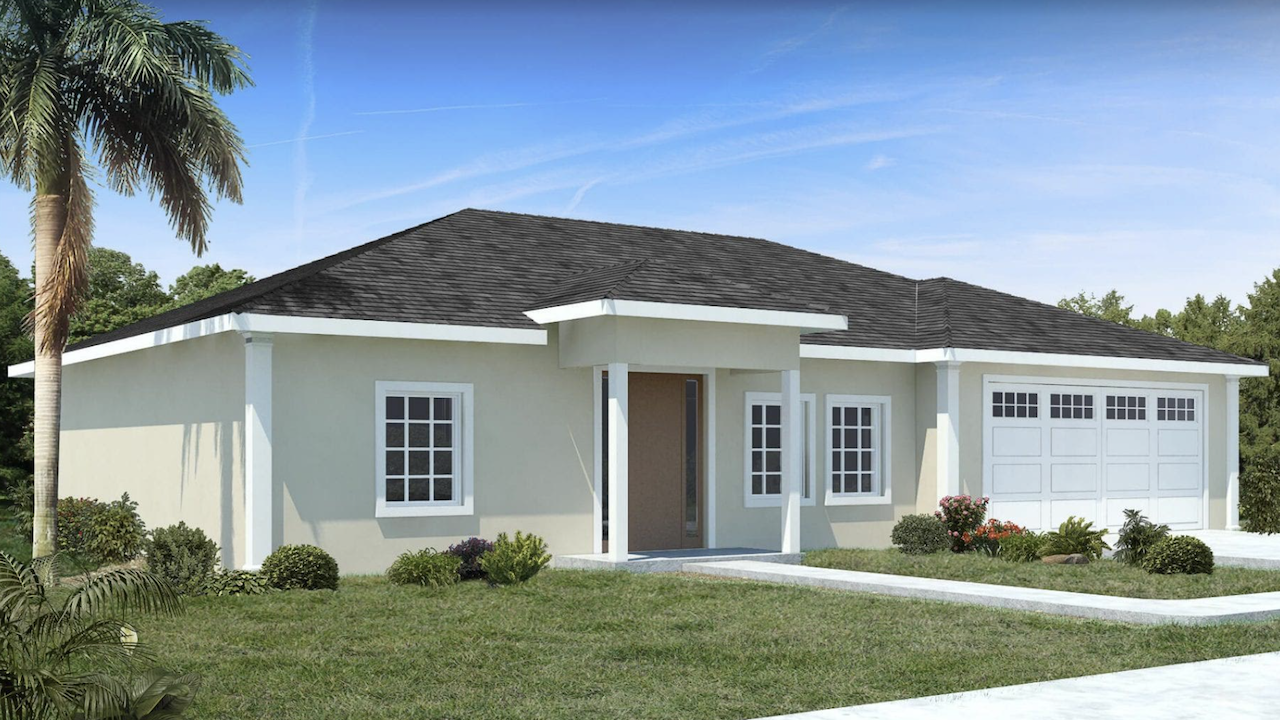 Southern Impression Homes, founded by Chris and Carter Funk, has operations in Northeast Florida, North Central Florida, and Southwest Florida [editor's note: plus Georgia]. The company has experience in developing a variety of rental housing products, including town home, single-family, duplex, quadplex, and 5+ unit configurations. The company owns and controls approximately 5,000 lots. Included in the acquisition are the affiliated Property Management, Construction, and Title Service Companies.
Southern Impression's client base consists of individual real estate investors acquiring homes for their personal portfolio and institutional investors focused on building large-scale rental operations.
In addition to its traditional home building operations, Southern Impression also offers general contracting services geared towards developing and building communities for institutional clients on a fee-service basis.
The acquisition will provide Southern Impression access to Gehan's capital, increased efficiencies through technology, and strengths in vertical and horizontal construction. These attributes, combined with their regional expertise, investor relationships, and distinct product offerings, will help accelerate Southern Impression's growth and expansion.
So, to review, the Funks – by taking on an equity majority owner in their up-and-coming Southeastern BTR juggernaut – get a needed deep cash infusion plus the immediate elimination of personal loan guarantees at a timely moment, when otherwise, the value of their enterprise could have stalled out or been trapped in the constraints of today's capital investment flows.
Chris and Carter Funk and their Southern Impression Homes team have built a leading build-to-rent platform around their regional expertise, investor relationships, and product offerings," says Tony Avila, ceo of Builder Advisor Group, which served as Southern Impression Homes' representative and sole investment banker in the deal. "This combination is a one-plus-one-equals-four win for the stakeholders all around, and comes at a time when owners of both BTR firms and single-family for-sale operators are undergoing a lot of stress due to those personal loan guarantees."
For the Funks, by owning less and, at the same time, tapping a well-heeled capital partner, they can wind up earning more, with faster returns, less friction and angst, and an opportunity to position themselves to explode out of the gate when housing market momentum re-ignites in the next year or so.  Chris Funk, the announcement states, will continue managing day-to-day operations in the company.
The Gehan Homes Upside
Now, how about Gehan Homes, which sold a 51% stake of the company to Sumitomo in May 2014, and completed a 100% sale in April 2016? Under ceo John Winniford's leadership since then, Gehan has expanded the top 30-ranked firm's operating footprint in Texas (Austin, Dallas, Houston, San Antonio), Arizona (Phoenix), Colorado (Denver), and Tennessee (Nashville), and has been a perennial Top Workplaces honoree, as well as an overachiever on the capability and talent recruitment and retention front.
The Southern Impression Homes deal gives a strong operator like Gehan both entree into Florida markets – many of which have held up so far as a contrast to new housing activity in other regions – and into the feisty adolescence of build-to-rent as one of its strategic pillars. In 2021, Southern Impression Homes achieved net sales of $121 million, with profits of $21 million, according to company information. The transaction values Southern Impression Homes, including control of 5,000 lots, at $57 million in net assets, and $150 million in total assets.
According to Sumitomo Forestry company research, in 2021, Florida ranked fourth in the United States in terms of GDP (USD 1.3 trillion), third in terms of population (22 million), and second in terms of the number of houses building permits (149,000), trailing only Texas. With immigration creating a growth in population, steady demand for housing is projected. Furthermore, demand for rental homes is expected to grow with higher housing prices and rising interest rates making housing less affordable.
The Gehan team now engages with a strategic platform in Florida, geared to grow and replicate its model, with both the cash adrenaline infusion and the construction capability Gehan has made its signature.
More than a third of the Gehan team has been with the organization longer than eight years, and many of the senior executives have tenure across at least a couple of cyclical swings," an executive with knowledge of the company tells The Builder's Daily. "At some point, that talent and human capital investment starts to generate compound dividends in efficiency, operational excellence, and innovative uses of resources."
As an affirmation in Gehan's potential as an operational model geared to expand, replicate, and accelerate, the Sumitomo Forestry Group – timed to 80% acquisition of Southern Impression Homes – increased Gehan's capital investment to $1 billion, a trove of dry powder the company will now have use of at a moment cash and opportunism can materially impact both market share and profitability gains in the mid-term future.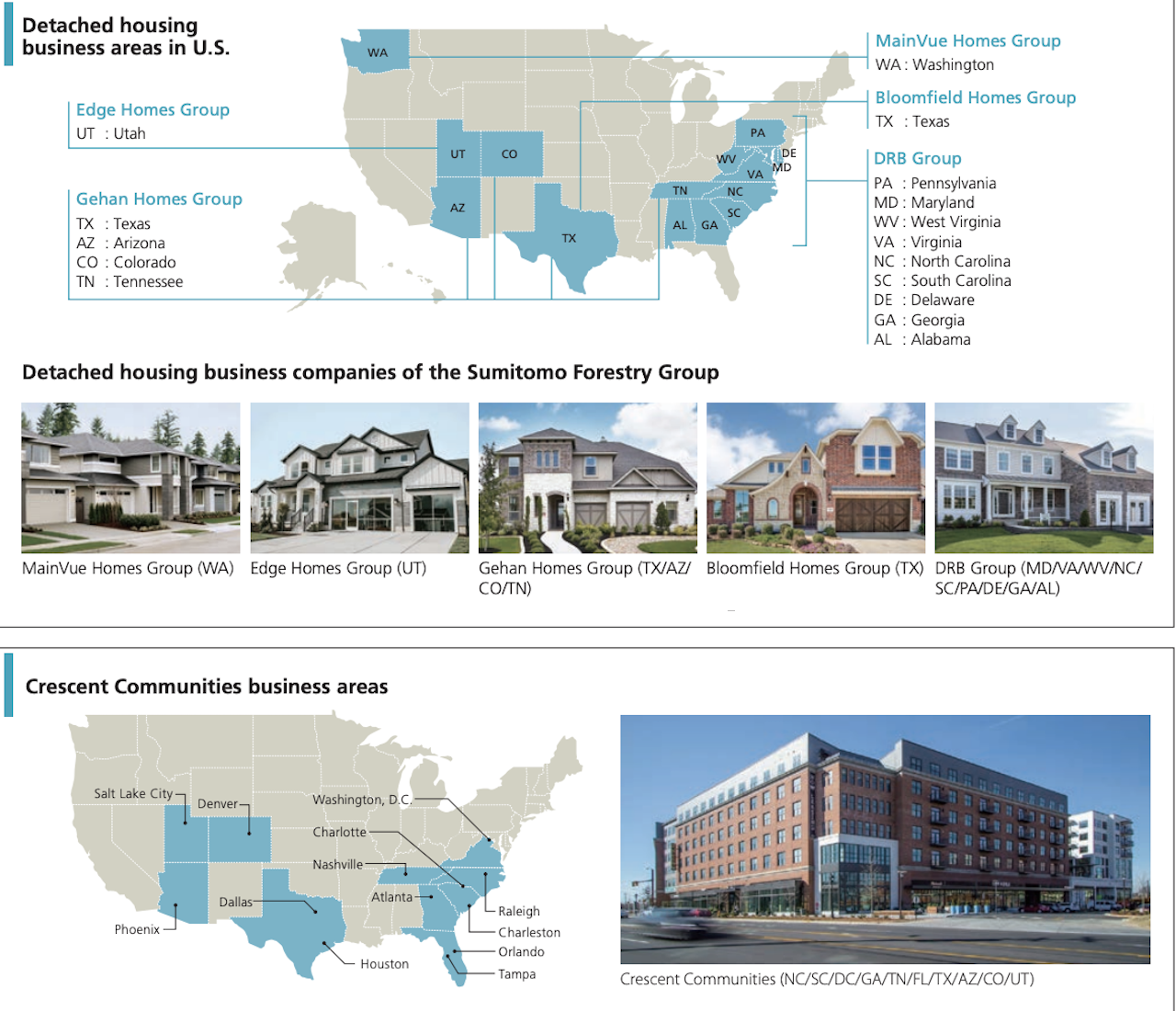 From the press statement:
We are looking forward to the partnership with Chris and his team," said John Winniford, president and CEO of Gehan Homes. "This transaction provides our Company entry into the emerging and evolving build-to-rent space and provides an opportunity to diversify our offerings. As the macro environment changes, higher home prices and rising interest rates should only increase the demand for rental homes."
The Bigger Picture
Last but not at all least is a look at the morphing of Sumitomo Forestry Group into a hybrid residential development, construction, investment platform – agnostic vis a vis for-sale or for-rent – vertically integrated for regenerative value creation from natural resources – trees, forests, land – and vertical construction.
Here's how Sumitomo Forestry Group company information characterizes synergy gains from its latest addition to a portfolio with operational strongholds in every region of the U.S., with the exception of the upper midwest.
Sumitomo Forestry has been engaged in the development and construction contracting of single-family rental homes through GH and its other U.S. subsidiaries — DRB Group (President, CEO: Ronald Salameh; Rockville, Maryland), Mark III Properties, LLC (President: Jay Beeson, Spartanburg, South Carolina), and Crescent Communities, LLC (Chairman, CEO: Brian Natwick, Charlotte, North Carolina). By adding SIH's land procurement and construction functions to these business foundations, it will establish a single-family rental homes construction and sales business in the U.S. Furthermore, Sumitomo Forestry will develop its new U.S. rental management business in each state, aiming for an integrated business model that provides all aspects from construction to post-sale rental management services. In addition, it will seek to diversify its revenue sources by building synergies with SIH, such as by considering the establishment and management of a fund to develop single-family rental homes for institutional investors and a core fund by SFC Asset Management Co., Ltd. (President and Representative Director: Yujiro Yoshizawa; Chiyoda-ku, Tokyo), a wholly owned subsidiary of Sumitomo Forestry.
MORE IN Capital
The $1.5 billion agreement between Pretium and D.R. Horton reflects conviction of each of the participants around two plausibilities, or perhaps, likelihoods. That doesn't mean they're bound to turn out as expected.
Housing's affordability crisis is not a challenge that wants to be solved. Which is exactly what gets some so fully determined to do it.
What's working is getting spec on the ground and bolstering marketing and sales competencies to keep an evenflow construction management process going.
MORE IN Capital
The $1.5 billion agreement between Pretium and D.R. Horton reflects conviction of each of the participants around two plausibilities, or perhaps, likelihoods. That doesn't mean they're bound to turn out as expected.
Housing's affordability crisis is not a challenge that wants to be solved. Which is exactly what gets some so fully determined to do it.
What's working is getting spec on the ground and bolstering marketing and sales competencies to keep an evenflow construction management process going.