Together with
Capital
The Non-Recourse Recap: How A Builder Cashes-Out And Stays In
Here's a look inside a capital restructure option single-market or mid-sized private homebuilders may want to consider as volatility intensifies, risks steepen, and uncertainty rises.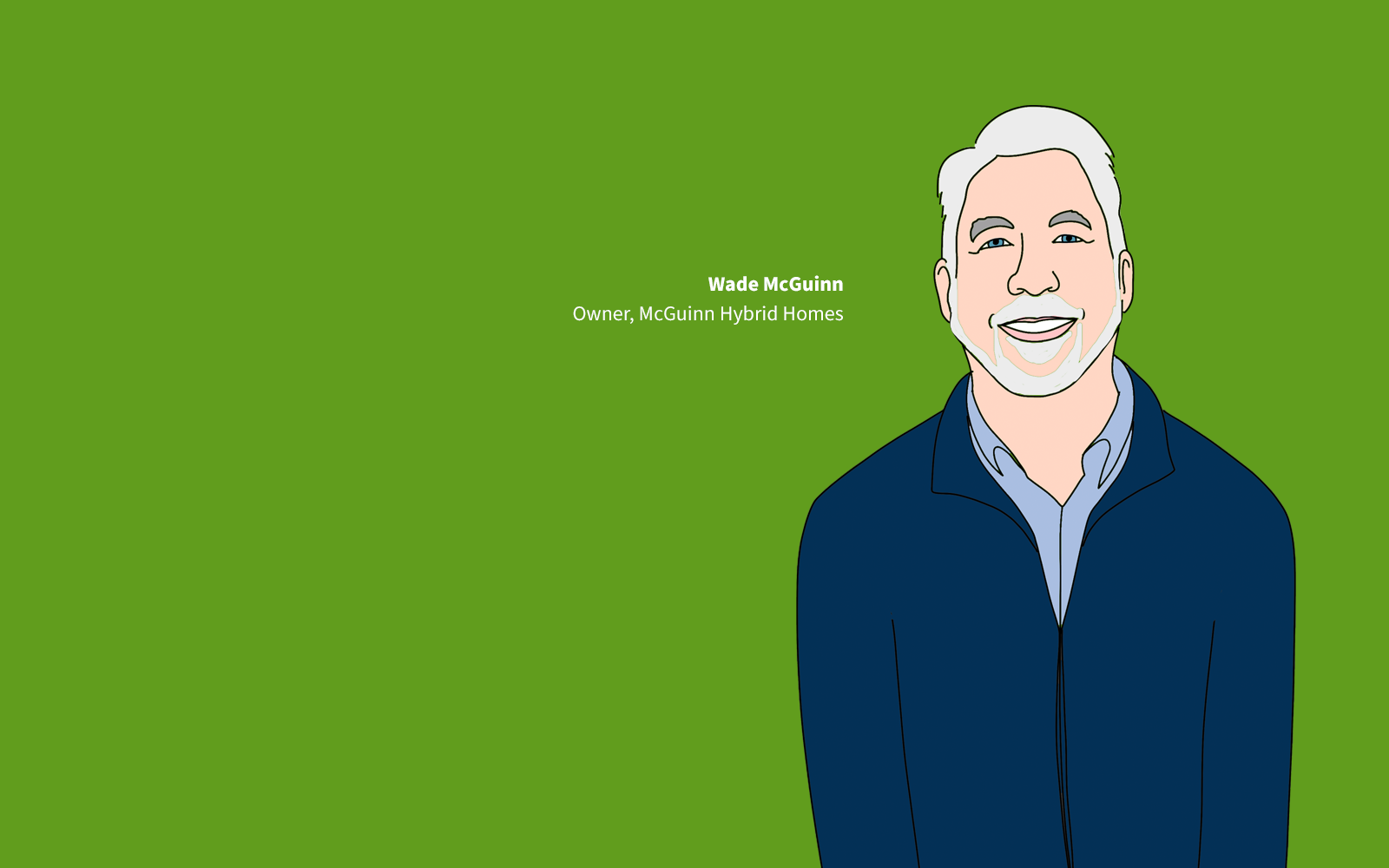 Wade McGuinn had navigated almost four decades of up-and-down cycles as an adversity-tested, strong-reputation-driven, three-market homebuilder out of Columbia, S.C.
McGuinn – like many a privately-capitalized founding principal reaching a career and age juncture that suggests now may be the moment to consider an exit – was looking for a way out.
Instead – on the verge of a deal to sell McGuinn Hybrid Homes and its crown-jewel pipeline of 3,000 owned and controlled lots in the Columbia-Greenville-Charlotte, N.C. axis outright – McGuinn discovered a way forward.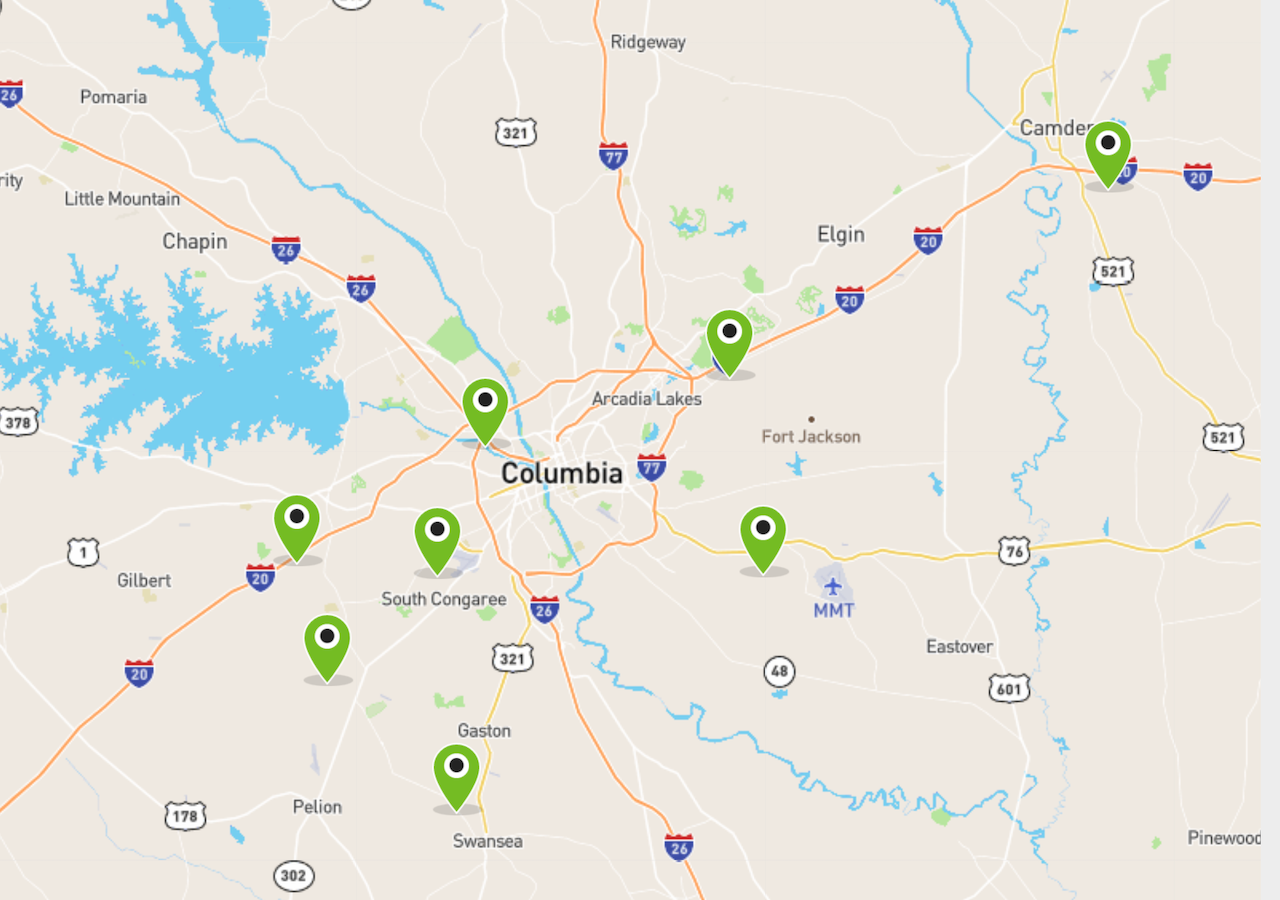 For years, Columbia, S.C. and the Greenville and surrounding markets were considered a small, obscure market, not really on the radar of the big national players," says McGuinn. "Now that it's clear our locations are just 90 minutes from Atlanta, and 90 minutes from Charlotte, and Raleigh, we're suddenly being looked at as the more-affordable option for people versus those hot, expensive markets. Being really good at what we do in this market – for that attainable price position - is in big demand right now."
McGuinn, working since 2017 with the Builder Advisor Group team in exploring capital structure and sale options, crafted a "win-win-win" recapitalization structure that, he projects will trigger operational growth from current annual home-sale revenues of about $50 million to $200 million by 2026.
The recap allows mid-60s-aged McGuinn to "take chips off the table," earning a cash windfall in 2021 on the basis of the McGuinn Hybrid Homes assets, replacing those assets with 100% non-recourse debt, and a rampway of active operating involvement minus the angst of personal financial liability.
Ultimately, the recapitalization plan reflects both the founder's and the family office private equity partner's expectations for what's ahead. Both McGuinn and his PE partners believe the biggest upside of the new structure, capital infusion, and growth arc will be an eventual entity sale when the company has grown by an order-of-magnitude it could never achieve without the deal.
Context here involves two pandemic-era force-factors, each interwoven into a big-opportunity scenario for a player like Wade McGuinn: the emergence of tertiary markets as epicenters of housing-affordability solutions, and the build-for-rent juggernaut, where thirst for capital yield could hardly be more rabid.
For Wade McGuinn, a stars-aligning Swiss-watch timing, a secret-sauce building operating model, and a reputational advantage among both area homebuyers and land-, construction-trade, and financial partners, opened a capital structure door he had not known was there.
Builder Advisor Group provided Wade McGuinn with several alternatives including a sale of all or a portion of the company and a leveraged recapitalization," says Tony Avila, ceo of BAG, which has notched, to date, 11 completed financial advisory engagements in 2021. "Each of these alternatives had tremendous benefits to Wade McGuinn by providing liquidity, preserving the McGuinn Homes strategy, and enabling future growth. Ultimately, Wade selected the recap by working with a capital provider that has excellent mutual alignment with Wade's McGuinn Homes' objectives."
That same door may be open to other small-to-medium sized homebuilders – some of whom may be principals who're seeking succession solutions, a relief from the strain of personally guaranteed bank loans, more capital to compete in the new, hyper-fierce land grab game, or just an optimal moment to exit and earn-out one's due.
That's why this particular recapitalization structure merits a closer look.
[Those principals] may be feeling the urge to sell now, but they may not be ready mentally or physically to do it," says McGuinn. "Or they may feel that they're just not big enough to get real value from what they've put into it. The non-recourse debt recapitalization is an excellent alternative to selling at a lower price."
We'll explore how and why here.
A bumper-crop M&A Year
The McGuinn Hybrid Homes non-recourse debt recapitalization is worth unpacking. In a housing, economic, policy, and business environment wracked by crippling supply chain disruption, economic uncertainty, the likelihood of material individual and corporate taxation changes, a volatile inflation outlook, and whiffs of consumer confidence ambivalence in a macro context, builders – especially privately-capitalized ones – need options, patient capital, and muscle.
Homebuilding entity mergers and acquisitions activity – with stiff momentum as one the more active transactional markets in recent memory, with upwards of 15 small, mid-sized, and large M&A transactions already closed – can be expected to kick it up a notch as the End-of-Quarter occurs. A redoubled Q4 sense of urgency works as a catalyst for resolution of deals that have been on the table, and new ones that could emerge in the 12-weeks before year-end.
Both trolling would-be homebuilding entity buyers and sellers have spiking motivations and senses of urgency in a market roiling with both elevated risk factors and fundamental demand-driven reward.
A now-vaunted X-factor intensified the risk-reward multiples across the board, the emergence of strategic new single-family homes and neighborhoods for purpose of rentals as a business model.
Consumer household embrace of SFR as either a pre-ownership stepping stone, or a post-ownership step down got a massive adrenaline boost as households sought health and well-being refuge as society began to experience the throes and threat of Covid. At the same time, global liquidity and capital channeled into fewer opportunities for yield returns on invested equity.
That X-factor has become manifest as Private Equity players have been and continue to plow raw cash into every nook and cranny in the build-for-rent, built-to-rent, and purpose-built single-family rental community space. It's the Wild West of residential construction as we speak.
Here's a glimmering bullet point as to why dots connect in such a compelling way between private equity and residential construction right now.
We also expect tax law uncertainty to spur more deal activity as PE funds and founders look to lock in gains prior to any increases in capital gains taxes. Given the rising multiples being paid for assets, value creation — and more broadly the growth agenda for portfolio companies — is increasingly becoming a focus for PE funds."
This is relevant to the McGuinn Hybrid Homes capital restructure story on two levels, and here's why.
An SFR Pivot
The first had to do with the McGuinn sale exploration process and due diligence as principal Wade McGuinn pursued the sale of his company, which has availed of the operational leadership chops of McGuinn Homes veteran Mike Kelly, and has set up a seamless operational succession plan, starting in January 2023, with the ascension to ceo of current coo, Nate Gibson.
We were in the market to sell earlier in the year and started to get serious offers of interest, and with one of the offers, we started into the due diligence process, and we communicated that to our family-office private equity partner," says McGuinn. He explained that the family-office PE partner had had a five-year contract period that expired in 2017, and renewed then. So, McGuinn and the partner were about two years into the second cycle when he started exploring opportunities to sell and exit. "When reported to our family-office partners the terms of the offer, the response was, 'what do you want to accomplish? We're willing to work with you on what you want, and we'll restructure to give you the financial gain and an opportunity to grow regionally into a bigger, more valuable firm.'
They converted the assets to non-recourse debt, and allowed me to earn out my financial equity in the entity," McGuinn continues. "At the same time, I stay on because the business – for the moment – has pivoted 100% of our development and construction for sale to build-for-rent financial and development players. We're selling our homes to these players for the same price we would be selling to individuals at retail. And with my knack for finding and developing tracts, and for getting the raw land through the local government permitting and planning process, I get to keep doing what I love."
The second, as McGuinn notes, is that his product, operation, and construction model aligned – in an epically inadvertent way – with one of the single-family build-for-rent's most blue-sky opportunity areas: Affordable SFR.
Our distinct position in the market has always been attainability, and that flows through to our affordably-priced high-energy performance and healthy-home models," says McGuinn. "These floorplans align perfectly with single-family rental. They're simple, iterative, and efficient to build, and the affordable SFR market is a wide-open hole in the market right now. That's where we are."
The simplicity of the models – as a matter of fact – preceded Covid and, inadvertently, accounts for why McGuinn Hybrid Homes has not been as disastrously impacted by supply-chain disruptions as other homebuilders, resulting in an advantage in construction cycle control.
Not knowing we'd be where we are today with the supply chain meltdown, we invested heavily two-and-a-half years ago, and reduced our homes' shelf-keeping-units (SKUs) by 60%," says McGuinn. "Our models offer two kinds and sizes of windows, not six or seven. We have one floor company, one company for counter-tops, two exterior selection packages, and we designed three kitchens each of which can fit for our 16 floorplans. Because we hedgehogged where we were going to be before Covid, and did it as a business plan, we happened to put ourselves at a competitive edge."
For cycle time, repeatability, etc. McGuinn stands out among builders as a preferred builder among trades. "We're an easy client."
That has yielded benefits in a time most builders are beleaguered with delays, schedule elongation, and spiraling financial risk.
McGuinn looks ahead with a sense of his firm's fitness come-what-may. His formula for accessing a capital structure that both rewards his 37 years of super-power value creation for the McGuinn Hybrid Homes brandname, and allows him to rest easier at night without his own family's money at risk may be an option for others. That's why he wanted to share his story.
We would not have been able to grow the way we can now if we had that risk on the table," says McGuinn. "Now, as a company, whether we're doing our homes for SFR bulk-buyers or for homebuyers at retail, we can do what we're best at doing, serving the affordably-priced market segment. I get to keep my truck, and I get to keep doing what I've got a lot of energy left to do."
Join the conversation
MORE IN Capital
In a one-to-one conversation with The Builder's Daily, New Home Company president and CEO Matthew Zaist discusses the deal to acquire Katy, TX-based Hamilton Thomas Homes, and the roadmap beyond.
What private builders need in their fight against giant nationals.
The squeeze on private homebuilders' margins comes from three key sources: High mortgage rates eroding demand, leading to greater price concessions; tighter credit access, leading to higher borrowing costs; and land price inflation due to lot supply constraints.
MORE IN Capital
In a one-to-one conversation with The Builder's Daily, New Home Company president and CEO Matthew Zaist discusses the deal to acquire Katy, TX-based Hamilton Thomas Homes, and the roadmap beyond.
What private builders need in their fight against giant nationals.
The squeeze on private homebuilders' margins comes from three key sources: High mortgage rates eroding demand, leading to greater price concessions; tighter credit access, leading to higher borrowing costs; and land price inflation due to lot supply constraints.