Land
Remote Possibility: Developers' High-Stakes Bets On Work-From-Anywhere
"The remote work revolution" and its staggering calculus for real estate is a futurist's dream-come-true. Thing is, will work-from-anywhere stick for more than a privileged few?
Shrug. "Something is happening but you don't know what it is, do you...?" That's the sound-track for this insight update on where the work-from-home trend may take us – and an entire real estate asset ecosystem –  along for the ride. We don't know whether the office as we knew it is over, or hibernating.
We get the distinct sense people are already placing their bets.
The question with any trend gaining purchase now is whether its genesis was the sudden shock of COVID-19 a year ago, or merely accelerated a shift that had already established itself pre-pandemic. A phenomenon of the swift-kick-in-the-gut the pandemic delivered a year ago was this. Many ideas people liked a lot but not enough to go ahead and commit to, invest in, and adopt suddenly transformed, and became, simply, what to do, decisively.
Work from anywhere, for instance.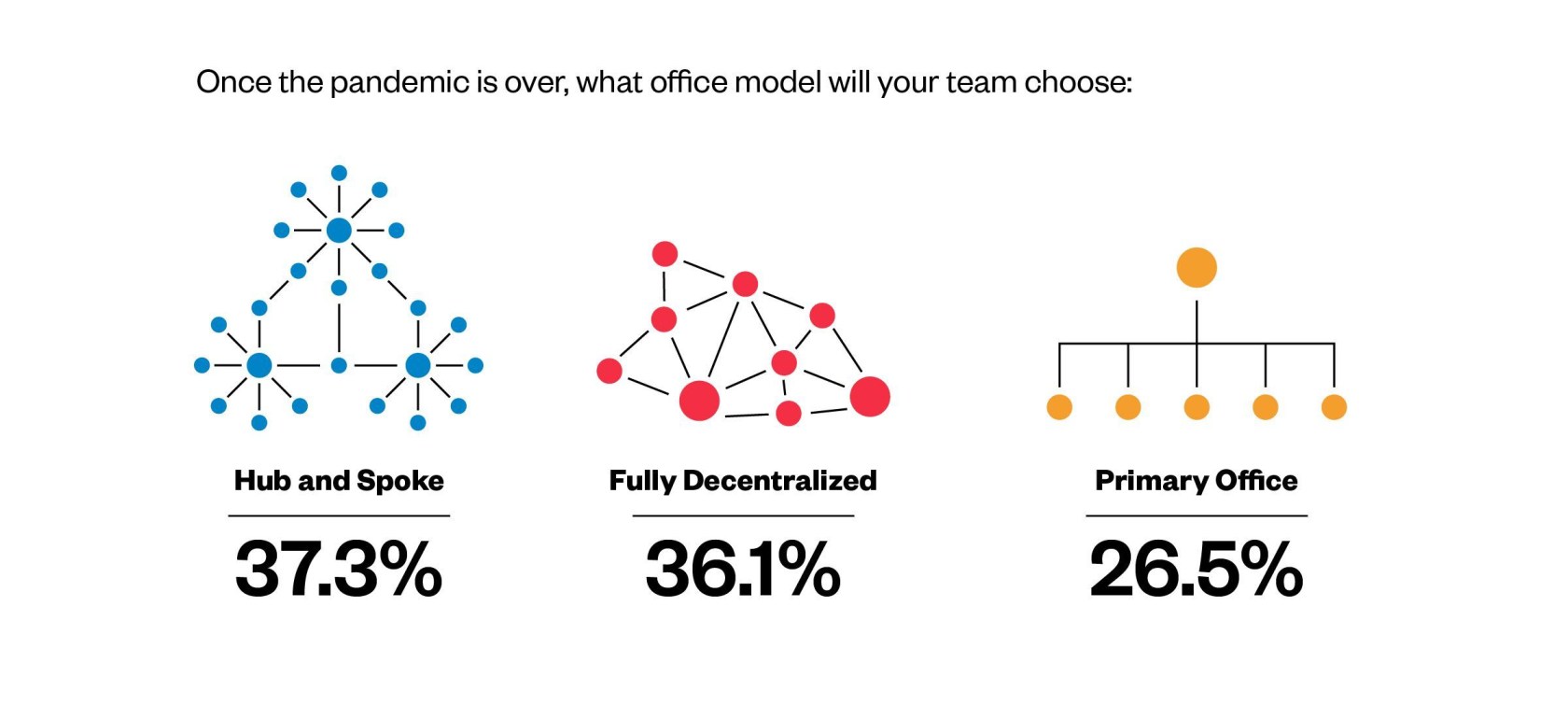 A thoughtful, and as Initialized partner and author Kim-Mae Cutler notes, "granular" probe of the temporary-blip-versus-enduring-trend scope of real estate possibilities, is this piece: "DATA: Post-Pandemic Silicon Valley Isn't A Place."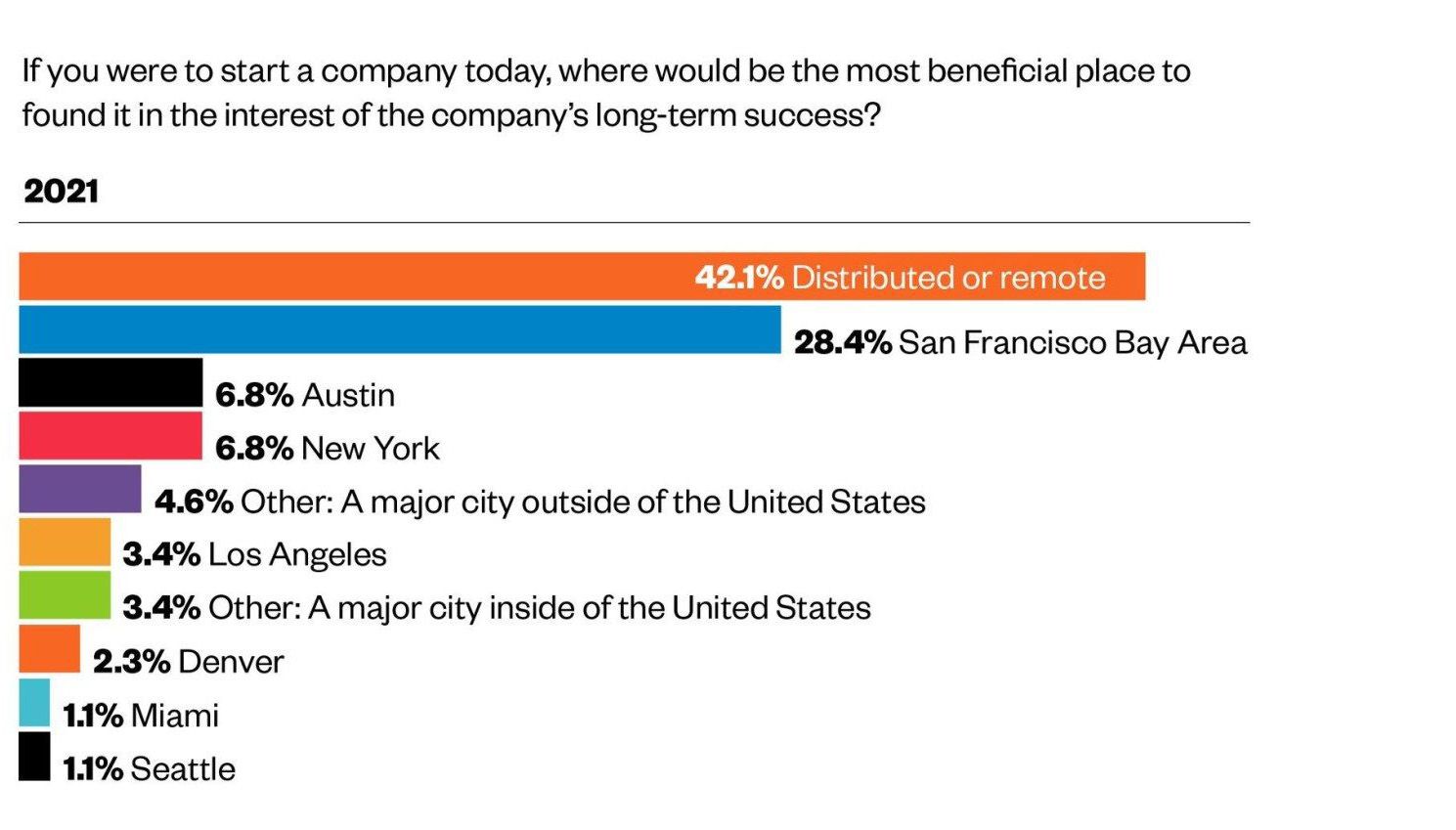 The brave new world conclusion Cutler arrives at sums up like this:
"Post-pandemic is a different story. More than 40 percent of founders say that the best place to start a company will be in the cloud. We expect to see decentralized or remote companies displace venture-backed companies based in the Bay Area over time."

Clear from most of what we've been able to pick up is that many of us would prefer to focus on the "from home" or "from anywhere" scenarios for the future, rather than the more pressing part of the construct.
The future of work.
Taking a second look at Rani Malla's Recode article, we found two developments that should give us pause.
In the first she cites a finding in the Microsoft Work Trends Index that weekly meeting time on its Microsoft Teams increased 148% from February 2020 to now.  Go to the office less and you'll end up with 2-and-a-half more meetings for every one you had before the pandemic? Sounds dreadul.
But the most troubling revelation for managers could come from a Bloomberg article she referenced showing that since employees began working physically separated from managment, the incidence of employee whistle-blowing against malfeasance by those managers has more than doubled. No correlation has been firmly established that those acts occurred during or because of those 2-and-a-half extra meetings employees were having. But stay tuned.
Join the conversation