Policy
Fits And Starts: Housing Business Leaders' Biggest Risk
Looming underneath housing's present-day struggles with its construction supply chain, the issue of supply itself. Fixing the supply chain won't fix that. Here's what might.
John McManus
September 21st, 2021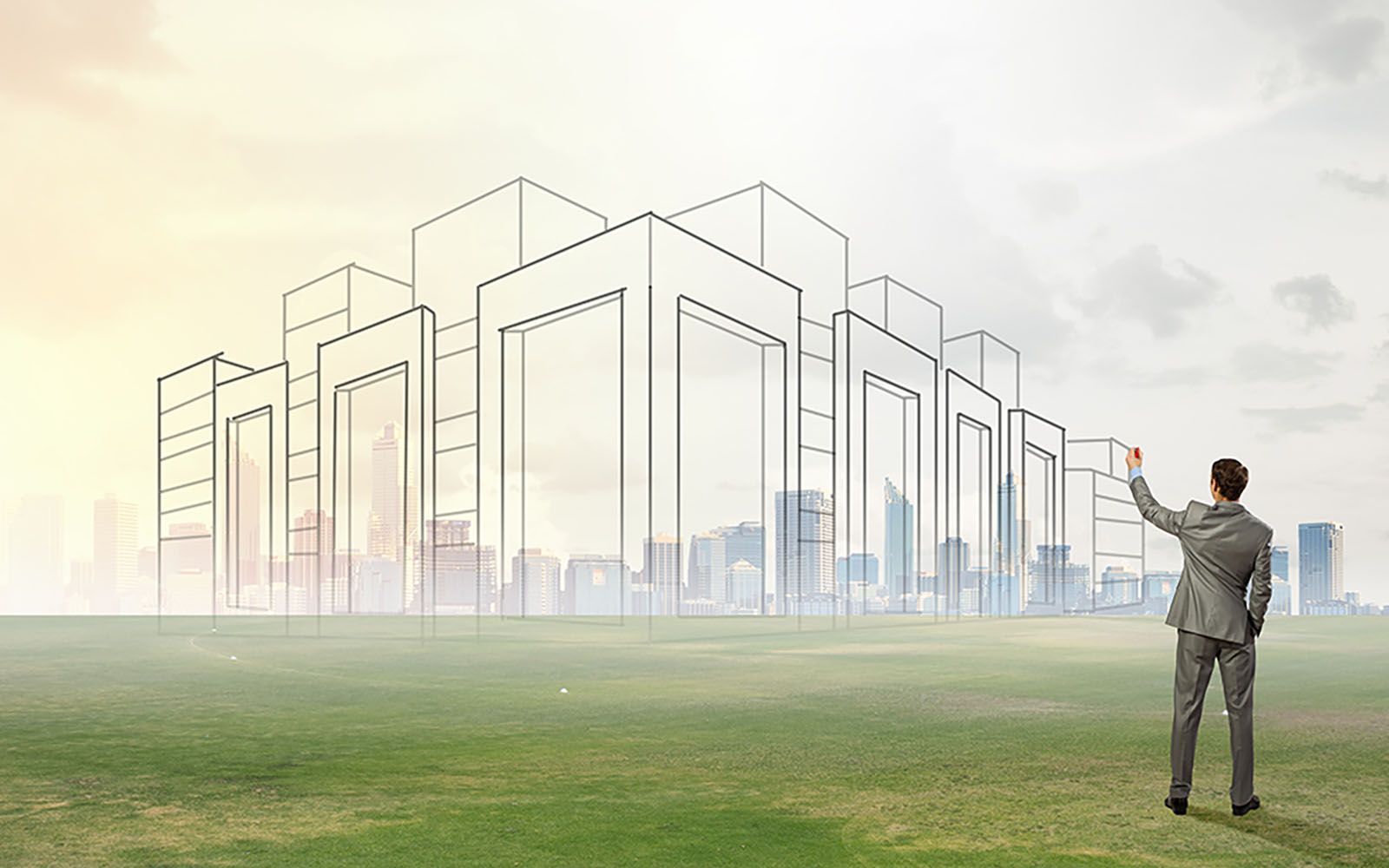 Housing's bumper crop week of economic releases continues today, with the Census Bureau's New Residential Construction report on permits, starts, and completions for August.
It's a good news-bad news print on August housing activity.
Here's National Association of Home Builders chief economist Robert Dietz's tale of the tape, which shows a correlation between homebuilder sentiment and housing starts.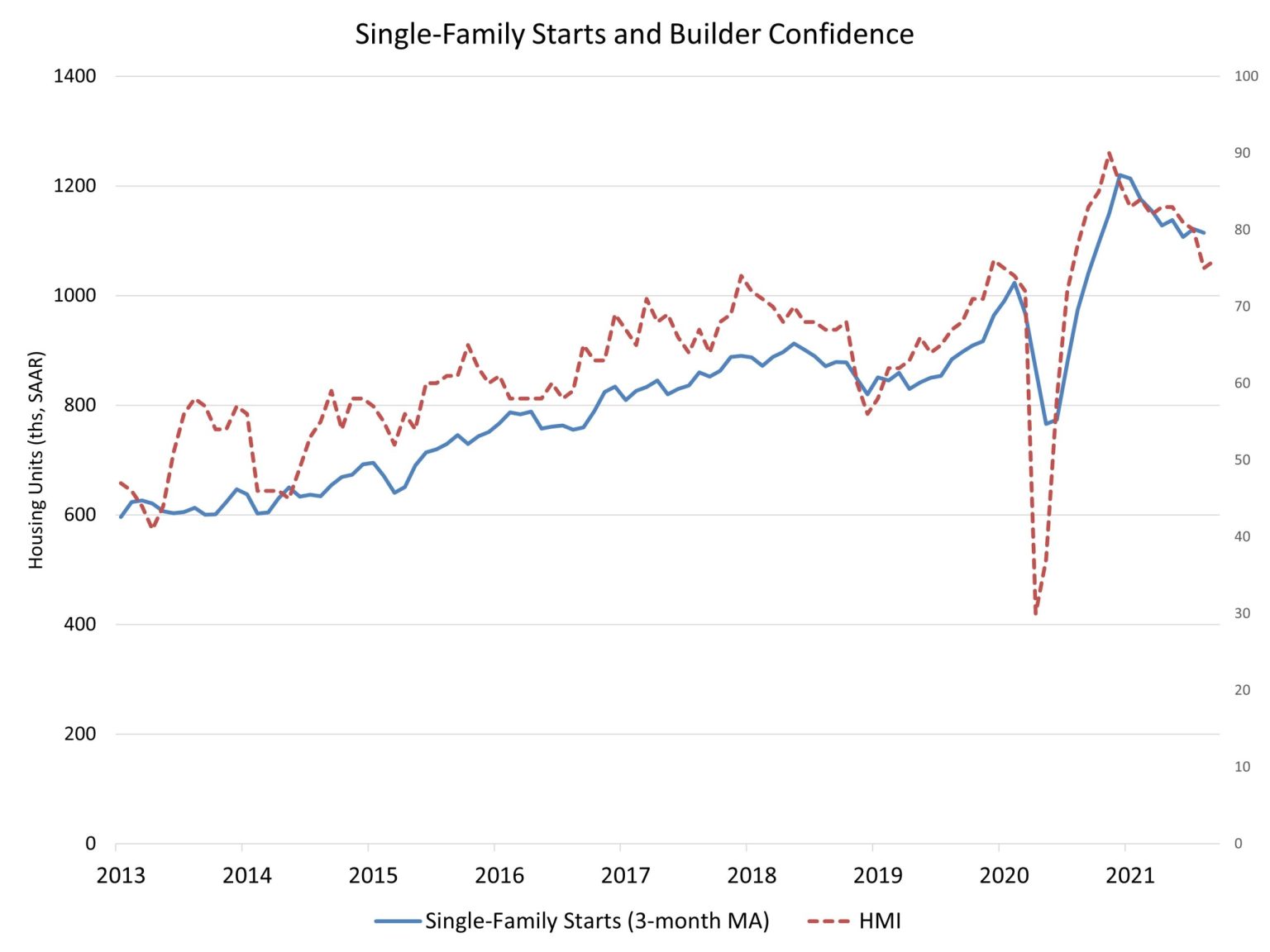 The headline number beat expectations. June and July estimates bumped upward in this month's revisions.
Make no mistake, the headline beat comes with caveats. Single-family starts fell almost 3% month-on-month.
But it's "failure-to-start" – where builders have pulled permits and are gunning to go vertical and open new communities, but won't do so until they can secure critical pathways to completing construction cycles – that amount to a growing spectre overshadowing the 2022 budget planning process.
Dietz writes:
It is worth noting however that the number of single-family homes permitted but not started construction continues to be elevated, up 50% year-over-year to 147,000 single-family homes, a clear sign of ongoing supply-chain issues."
The challenge of materials and product supply – was that 24 to 26 weeks we're hearing for windows deliveries?!?!? – will continue to wreak havoc into 2022, and will be a business landscape reshaper well beyond next year.
But the challenge of the decade now underway is even bigger, and that challenge lies in the center of real estate and building's eternal triangle of force factors.
Capital investment and equity
Construction Capability
Policy
The economy's inflection in latter 2021 seems to be grinding ongoing pandemic impacts, macro household spending behavior, global financial gyrations, Federal Reserve monetary policy, a U.S. Treasury debt ceiling, Capitol Hill taxation and spending programs into the sausage-maker of the immediate future.
An Ezra Klein piece in the New York Times zeroes in on what we'd say is hands-down the No. 1 leadership challenge for housing's private enterprise leaders today.
Mind you, it's not a glib panacea, but an out and out challenge to the best minds, the most resolved hearts, and the most relentless and patient souls in housing and real estate's business and investment community.
Given that a broad consensus could embrace that real estate and shelter's biggest negatives right now orbit a reality of insufficient supply, here's a way to look at the vicious circle that traps the challenge from potential solutions: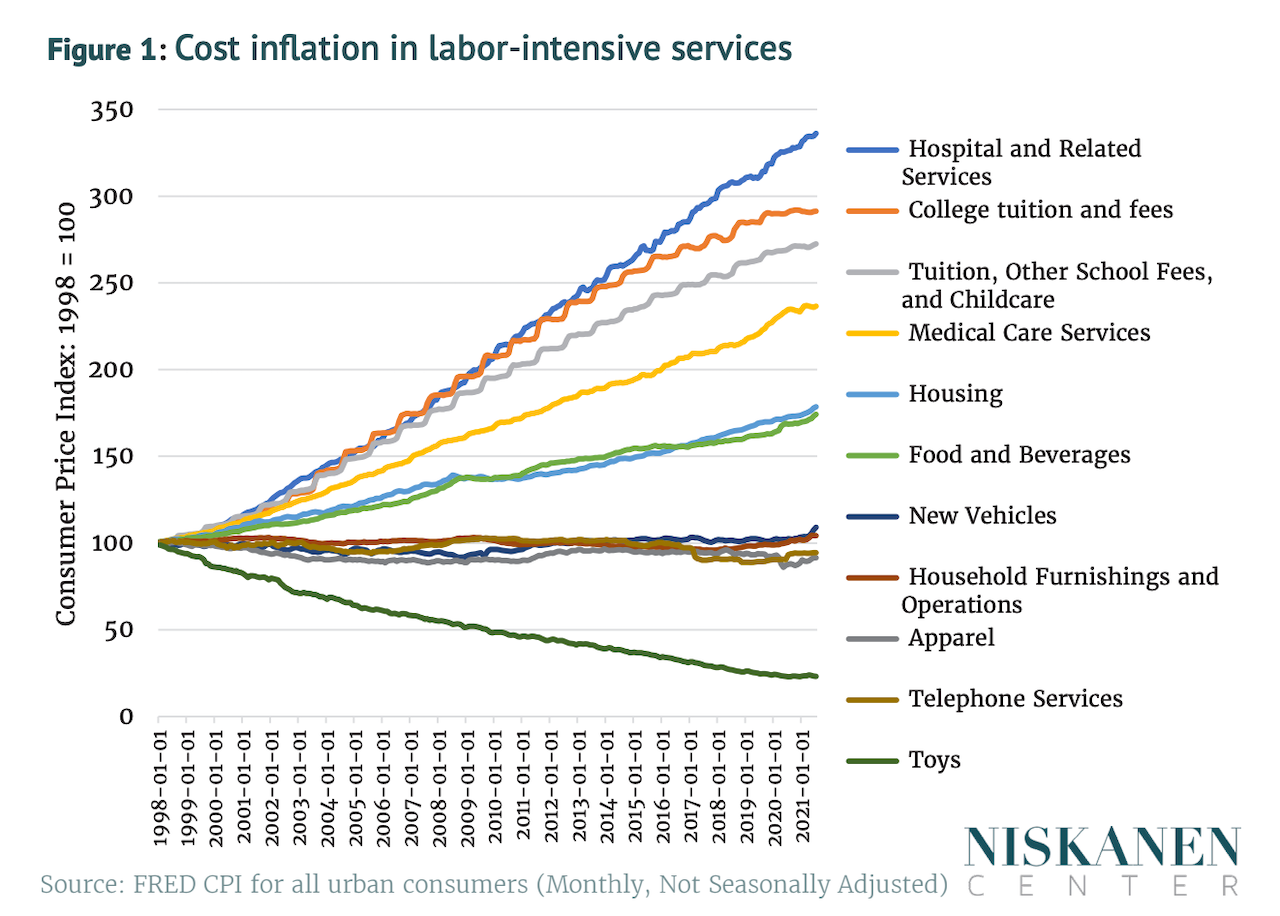 There are sharp limits on supply in all of these sectors because regulators make it hard to increase supply (zoning laws make it difficult to build housing), training and hiring workers is expensive (adding classrooms means adding teachers and teacher aides, and expanding health insurance requires more doctors and nurses) or both. "This can result in a vicious cycle in which subsidies for supply-constrained goods or services merely push up prices, necessitating greater subsidies, which then push up prices, ad infinitum," they write.
This helps define the dilemma, but solutions hide in what appears to be an unsolvable knot, the "choke-point" of housing scarcity.
For solutions, policy-setters and lawmakers must focus on market-driven supply, for sure. That choke-point means – as well – private sector construction players need to play a part in improving productivity and capability to expand their addressable universe of customers with more attainable offerings. And it means that capital investors and allocators need to expand the equity opportunity for a wider, more regenerative, net of stakeholders, rather than an ever-shrinking few financial beneficiaries.
As Klein concludes:
To ensure tomorrow is radically better, we need to look for the choke points in the future we imagine, the places where the economy can't or won't supply the things we need. And then we need to fix them."
Join the conversation