Land
Spree For All: Toll Brothers Lands Vegas-Area's StoryBook Homes
Here's The Builder's Daily perspective on the latest strategic deal in a mergers and acquisition feeding frenzy whose pace won't likely abate before year-end.
John McManus
August 12th, 2021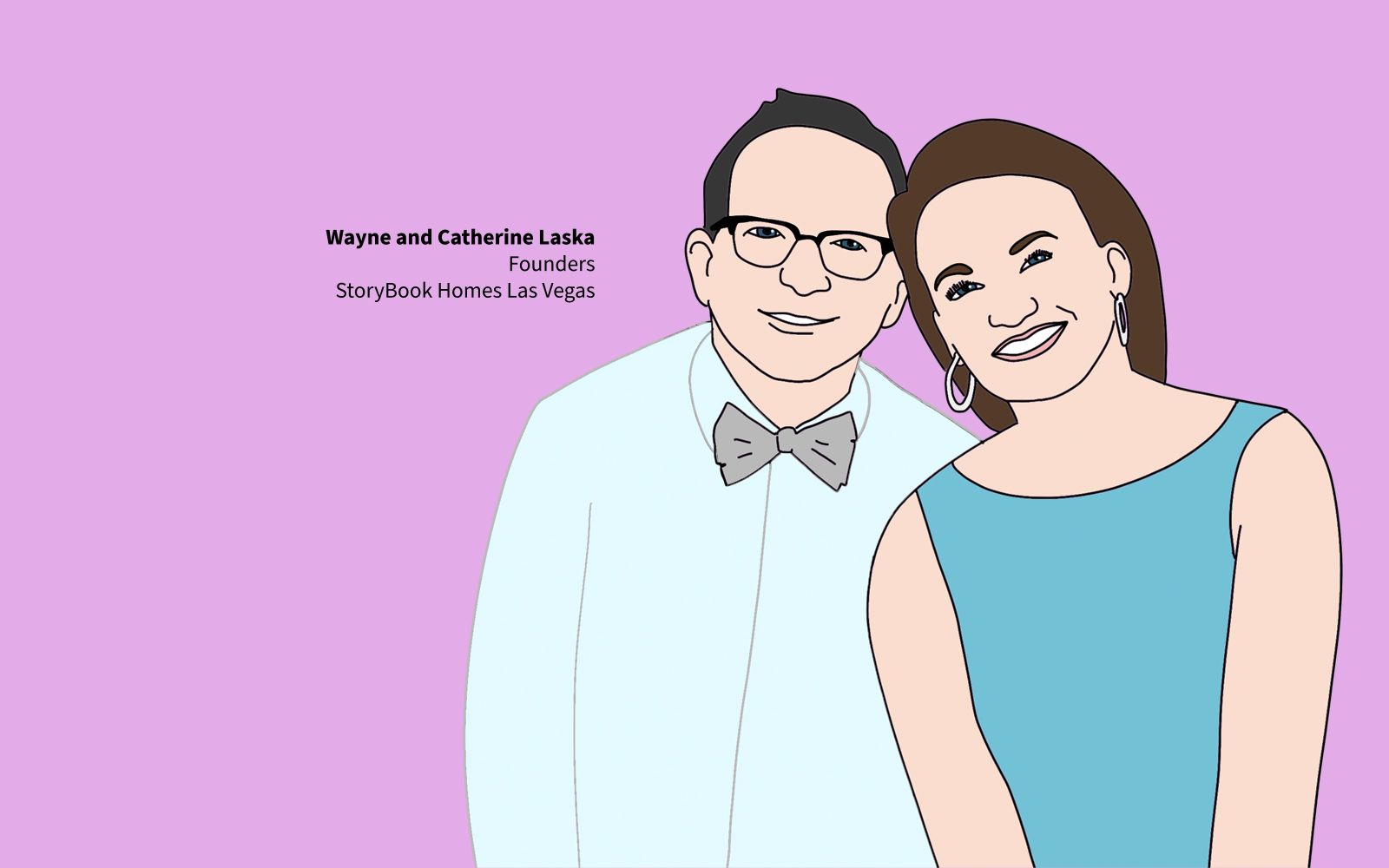 Seeking deeper local scale and stronger exposure to entry-level homebuyer prospects in one of the nation's top-15 new home construction markets, Toll Brothers has purchased well-trusted Las Vegas operator StoryBook Homes for an undisclosed sum.
With the purchase of 28-year-old Vegas family-owned and operated StoryBook Homes, Toll Brothers expands a divisional operation that delivered a reported 330-plus homes in 2020, in a market that's enjoying breakout sales and closings pace in 2021, and has only recently begun to flex local economic muscle as it battles COVID-19 Delta variant surges toward a full-reopening.
Specifically, Toll acquires StoryBook's five currently-active-selling communities, with one new one in the hopper, and an owned-or-controlled lot pipeline of 500 additional homesites.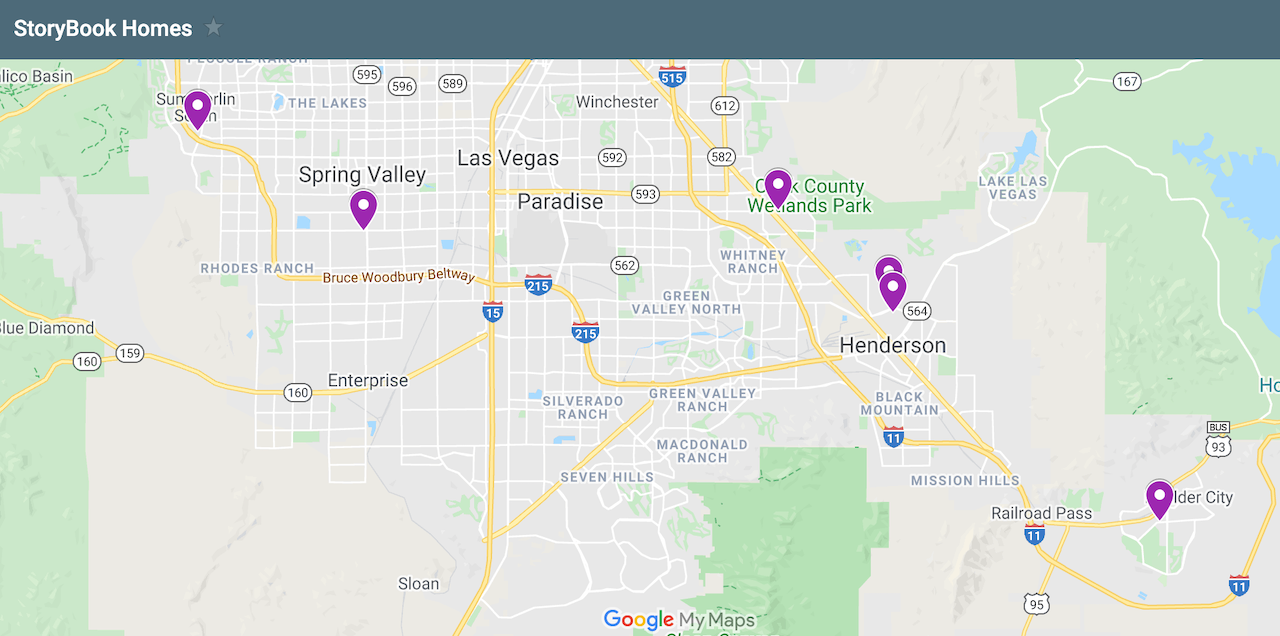 The new portfolio addition to a Toll Las Vegas operating arena of 16 Las Vegas Valley communities gives "America's Luxury Builder" a decidedly more robust product offering in a lower-price band of floorplans and elevations. Whereas Toll's selling price ranges in the Las Vegas market currently span from the upper $400s to $1.3 million-plus, the StoryBook Homes array of offerings run from the mid-$200s to upwards of $600k.
Advantages of deeper local scale – i.e. higher concentrated volume and greater marketshare of new-construction in a market – meaningfully impact a division's margin opportunity, as the higher unit volumes and extended backlogs create construction scheduling efficiencies, better and stronger local construction trade contracts, more secure distribution and supply chains, and greater clout with locally-selling land and development parties.
Further, Toll Brothers has moved deliberately over the past half-decade to diversify its mix of product and community offerings, and has prided itself on a strategic expansion of an addressable customer universe it calls "affordable luxury," where now it claims more than two of every five of its buyers and renters enjoy its fusion of aspiration and attainability.
Particularly as California new-home prices have laddered skyward, Las Vegas – along with Reno, Boise, Austin, and Salt Lake City – has declared itself as a more-affordable hybrid "work-from-anywhere-show-up-at-the-office-occasionally" long-commute refuges.
In the context of a 2021 mergers and acquisitions shopping spree only mid-way through the year, conditions for hyperactive M&A market get more intense by the day, with higher stakes, bigger potential rewards, and spooling risk.
War chests of very inexpensive capital are everywhere you look: strategic publics, deep-pocketed multi-regional private operators, Japan-based, China-based, Canada-based global strategics, Clayton Homes (Berkshire Hathaway), and now – as residential property portfolios, either built or to-be-developed have caught the attention of institutional capital players – a whole new buyer group is trolling active housing markets as opportunities to put capital to work.
Strategic U.S.-based public homebuilders face third and fourth quarter calendar comparables that spell trouble, since they all had bang-up 2nd-half-performance in 2020, and have encountered a host of debilitating roadblocks to managing their sales pace and price in step with demand. What many of the public company strategists don't want is the appearance of backsliding in 2021, when it's regarded as housing's breakout year for builders. Solution? Buy incremental volume – i.e. a local privately-owned homebuilding operator -- in select markets where it makes sense, and where chemistry, overheads integration, and ongoing access to land-buys figure to affirm the investment.
The demographics-economy juggernaut – people, households, jobs, incomes, families and technology-enabled work-home axis shift – promise unabated structural strength, albeit with turbulence, and a fare-share of business risk to balance sheets.
At the same time, entrepreneurs and principals of homebuilding operations that have garnered reputations, developed best-practice building operations, exercised shrewd judgment and skills at putting dibs on land parcels, and winning customers through the ups and downs of the past two decades have reasons to consider earning out the capital they've achieved in that time.
Succession/exit. Age demographics of principals want either of three scenarios. One would be to hand over the future of the company to a young next generation leader capable of buying the brand and continuing its going-concern presence; two, would be to enable that first scenario with an infusion of capital from a third-party; and three, would be an optimized cash-out harvest of asset value in a sellers' market.
Personal loan guaranty risk. As the land-rush contest grows fiercer, counter-punching submarket land buys becomes ever more difficult as more potential buyers troll every active market, and land sellers can hardly resist taking the highest bidders for their parcels. These crowded land buying and selling markets squeeze more capital-constrained privately-capitalized operators, and either price them out or put undue pressure on their ability to make the land deals pencil to their product comps. For some private players who've begun to see the horizon on current land holdings get closer, something's got to give.
Embracing a new owner. Contrary to the buy-integrate-absorb-and-absolve acquisitions-style common in prior housing-consolidation cycles, a more recent paradigm – among both acquirers and homebuilding operator-sellers – has emerged. In this model, both the acquirer and seller, bet on the entrepreneurial chops, the operational excellence, and the local customer knowledge and reputation of the company being purchased. This model ideally allows the purchased company to tap into a gigantic capital resource of the new parent – taking away the sleepless nights involved with owing money to the banks – and allowing principals to focus their strategic and operational bandwidth on getting customers and building profitability.
What's likely to keep cropping up in each of the newly-announced mating and marriage combinations among buyers and sellers comes through loud and clear in the Toll Brothers-StoryBook Homes deal narrative.
A family-founded and operated firm with a well-earned, well-oiled reputation and operation picked its moment and wrote its ticket. Toll Brothers, a family-founded and operated firm with a one-of-a-kind brand reputation and operational skillset felt like the best nest for a StoryBook beginning to a new chapter. In this case, with an assist from seller's advisor David Rosen of Long Grove Capital, Wayne Laska and his wife Catherine, who've developed and built over 1,700 homes in the Las Vegas Valley as owners of StoryBook Homes, now get to live and prosper as part of the Toll "family." A press statement notes:
The company's founders and all of their employees will remain with the company and continue to operate new home communities under the StoryBook Homes brand. Janet Love, current President of StoryBook Homes, will assume the role of Division President of StoryBook Homes as a division of Toll Brothers.
StoryBooks' "story" opens with a Le Corbusier quote far less quoted and far more eloquent than his famous statement "a house is a machine for living in."
"The home should be the treasure chest for living."
Now, StoryBook's new home in Las Vegas Valley is that treasure chest.
Join the conversation