Together with
Leadership
Root Causes: Future-Fit Building Firms Reset Who's A Customer
In this first-of-a-series of beyond-the-budget housing analyses, we'd challenge business leaders to now consider reframing customer-centricity as a strategic foundation to secure and sustain capability.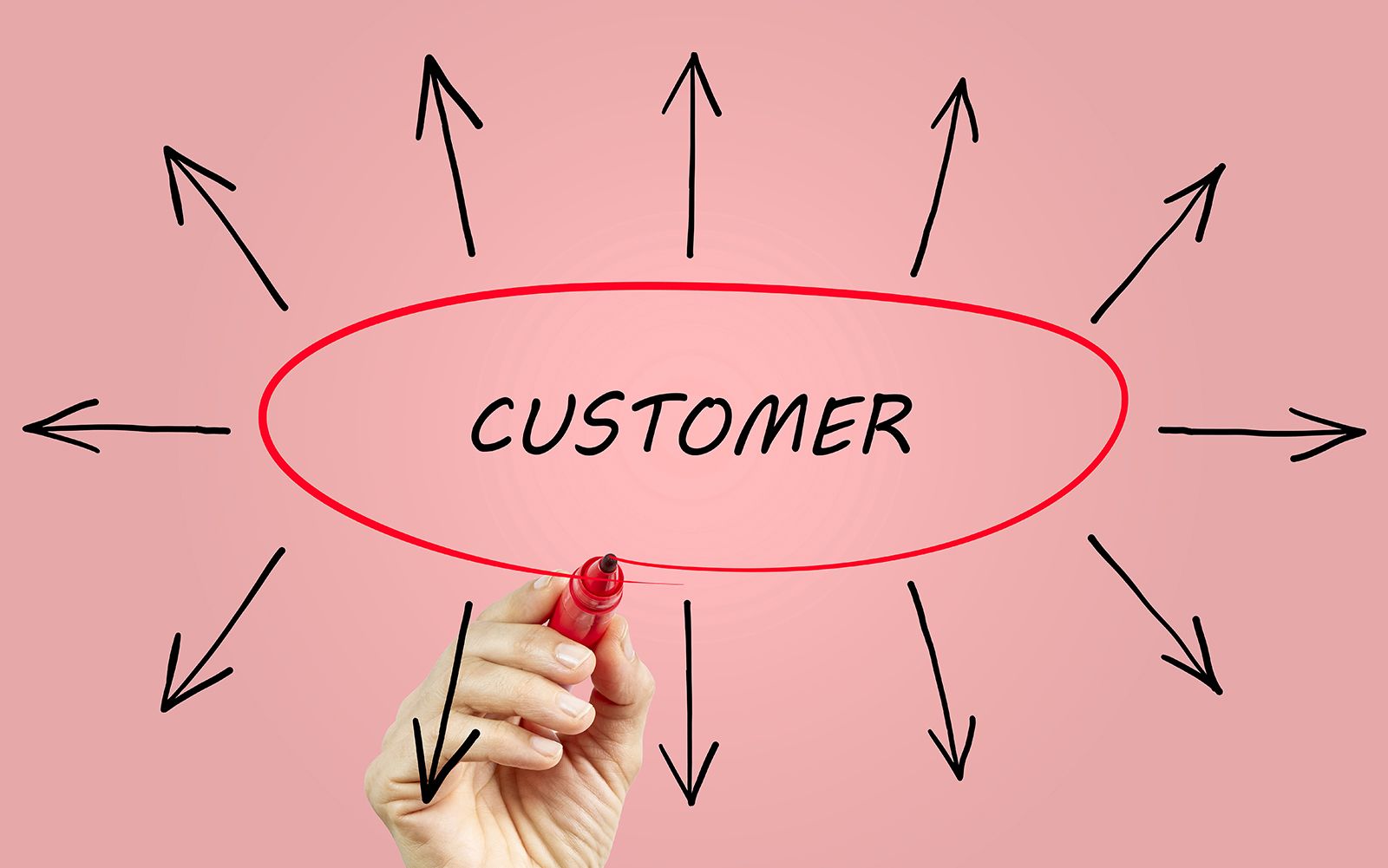 Back in the day, at the time in the late 1300s the term "customer" popped up out of its Anglo-French roots, the word focused on an individual.
One who purchases goods or supplies, one who customarily buys from the same tradesman or guild."
No ambiguity there. It's one person, and that person's conditions, from the Latin meaning "toll-gatherer or tax collector" set the transactional balances. A bit later, in the 1540s, the word took on an even more familiar ring:
a person with whom one has dealings" emerged 1540s; that of "a person to deal with" (usually with a defining adjective: tough, etc. [bold-face mine]) is by 1580s"
All this by way of  reminder of something eternal and eternally evolving about the business and livelihood that produces the places people call home.
So, there we have it "tough customers" have been around for 450 years or so, in the English language, and a lot longer than that in human culture.
Who a customer is, what a customer cares about, and how a business cares about what a customer cares about was, is, and will forever be market-rate for-sale and for-rent housing and residential community development's virtuous-cycle of success and value-creation.
No one would deny that. Nor, however, would any two people be likely define it identically, or mean what others mean by it.
Getting that first phrase right, "who a customer is," with its natural appends of lifestage, geography, educational attainment, current and future income, family plans, and a blended insight cocktail of attitude-preference-behavior, add up to the table-stakes of matching what one produces to who will buy. It's the ante ingredient for what some companies brew into a secret-sauce of success – which occurs when one firm manages people, practices, inputs, processes, and products better than others do.
What we take from the pre-1400s Latin meaning of "customer" and apply to the 2020s and 2030s and beyond is the well-embedded, almost hidden secret in the nature of the exchange of a tradesperson with his or her customer. The tradesperson – in those days – paid the customer, who was a toll-gatherer or tax-collector.
Understanding this buried interpretation could be a residential real estate and homebuilding leader's rediscovery of a hidden treasure. One that, unforgotten, could power future-fitness and success, not only for the coming decade of demographic bounty, but for times even beyond that, when sheer expansion in the numbers of people and households and wherewithals may not drive the rising tide to its present and near-future heights.
Who, after all, is the one you'd pick from this list as you define "customer" for your organization?
Bridal registrant
Graduate school student
Near-retirement household
Expectant mother
Data scientist
Someone who buys "felties" for chair and table legs
Widow
City planner
High-school student
Robotics developer
Lending supervisor
Congressional representative
Code official
Trucker
Port-of-entry coordinator
Environmental scientist
Framing carpenter
Window manufacturer
Equity analyst
Landowner
There, in the swish of a lamb's tail, 20 individuals you'd be hard-pressed to rule out of a definition of the word customer – though some are more obvious than others -- when it comes to the resources needed to flow into what you produce to flow out, all to generate the value-created profitability to flow in to your business' owners and shareholders.
In one way or another, each of these individuals already stands squarely in the path – or will do so ultimately – gathering a toll, or collecting a tax that you pay to carry on your trade.
How else to look at the critical importance of this analysis, which steers business leaders to reframe how it is they invest in and commit to resources and processes essential to carrying on their trade. Briefly, ...
In supply-chain management, you get what you plan for. Companies understand that principle when it comes to the goods that they consume and produce, but not when it comes to the people they hire and train. For decades, companies have adopted a short-term, ad hoc approach to talent management — and it's increasingly obvious that this is a problem with profoundly harmful implications for the economy. That's especially in the current Great Resignation moment, as companies are struggling to find the skilled workers they need. It's time, the authors argue, for companies to get serious about developing a good supply chain for talent."
Right now, as they try to evolve investment and operational models that have grown clunkier by virtue of the fact that they can no longer count on flipping a switch to secure cheap labor, or cheap land, or cheap capital, and may never be able to do so again, plenty of homebuilders and their partners struggle with who customers are and what they care about.
A customer is the one – whether it's a homebuyer, a city official, a high-school sophomore, a data wizard, a factory foreman or woman, a capital investor, an elected representative, a trucker – who when you pay them the "tax" or the "toll" will reward you by allowing you to carry on your trade and support your business.
How we understand who a customer is may be the only ticket to the plane residential real estate and construction business players need to step up to, as described here in a series of essential questions for housing leaders, from author and business strategy guru Joseph Michelli.
How consistently (throughout economic ups and downs) do you invest in technology?
What factors guide your technology investments?
Are you using technology to mobilize human connections with your brand? If so, how?
Does your digital strategy integrate multiple approaches to engage people across a mass-market and individually?
Michelli's quiz above draws emphasis from a critically important take-away for a leader whose livelihood springs from the work of matching households with the homes of their means and their dreams.
Most of us who want to exchange value for value don't necessarily embrace identification as a "customer." That includes, of course, your employee team members. We mostly want to be related to and given an experience as a person, or a family, or a couple, or a decision-maker.
Michelli's terms, "human connections," "engage people ... individually" speak to a business's proficiency at trading value for value in a relationship of mutual benefit, where the benefit keeps on giving beyond the transaction.
This suggests that floorplans, and finishes, and elevations may be less important than you might assume to your customers' sense of personalization than the holistic experience they get when you engage with them. That's if you engage with each as a single individual who gets to gather a toll, and who'll reward you with support to carry on your trade.
Join the conversation