Leadership
Can Building Be Sexy? Resideo Technologies Teams Up With Building Talent Foundation
A fresh infusion of investment and commitment by one of construction's critical technology solutions providers amps up BTF's fledgling recruitment and training strategy at a critical moment.
The glossary of a recovery strategy of a different order contains a term builders and their rich system of partners might do well to take stock in: terminal uniqueness.
Entrepreneurial at heart and in their souls, firms and their leaders and their field teams tend to lean hard into an instinct to "go it alone."
Nowhere has this hard-wired gut reflex more evident in most approaches – up to now – to solving building's 360-degree, 365-day, multiplier-effect challenge: attracting, retaining, nurturing, and growing now and next-generation human capability.
We've written here, building's problem is not truly a labor shortage, it is rather a capability opportunity, but one whose doorway in amounts to nothing short of cultural change.
Going-it-alone is now so 1800s, 1900s, and early 2000s.
Now, urgently – in the Albert Einstein sense of the expression of not doing the same thing over and over again and expecting a different outcome – it's all about real estate and construction doing it together.
Making careers in one of the building trades sexy – effectively, what must and can occur in the very, very near-term or else a Builders' Cliff awaits – is the job.
People in real estate and construction and engineering and design and investment have triumphed, consistently and with aplomb, against harder problems and sorer pain-points. But this time, given an ingrained Second Nature that determines they silo and resort to an every-man-for-himself action plan, the odds of failing and flailing up against the human capability challenge steepen.
So, news like this – an announcement this morning that Resideo Technologies, one of the world's leading provider of home technology solutions, many carrying the Honeywell Home brand, is going all-in at a strategic, investment and commitment level with the Building Talent Foundation's coalition-building mission in its efforts to reverse the industry's human capital and capability base.
Resideo joins BTF's 20 founding partners, the Leading Builders of America (LBA) companies, as a multi-year Impact Partner and social investor. Working together, BTF and its partners will advance the education, ‬training, ‬and career progression of young people and people from underrepresented groups, ‬as skilled technical workers and as business owners in residential construction‬‬‬‬‬‬‬‬‬‬‬‬‬‬.‬‬‬
"Resideo joins BTF's coalition of home builders, manufacturers, training providers and growth-oriented employers with the ultimate goal of building a sustainable workforce by the year 2030," says Branka Minic, CEO of BTF. "Their support will help us accelerate our expansion to new markets and will impact thousands of lives."
Resideo leverages its 130 years of engineering experience and is focused on big ideas that deliver comfort, security, efficiency and simplicity to the smart, connected home. With a history of creating innovative and reliable solutions, and its deeply rooted distribution channels, the company is dedicated to supporting the professional installers and contractors who ultimately deliver our solutions to homeowners.
Along with a substantial financial commitment to BTF, Resideo will contribute proprietary training resources to support BTF programs in various markets. Phil Theodore, president of Product & Solutions at Resideo, has joined the BTF Board of Directors and Lisa Goldson Armstrong, vice president of Global Marketing for Resideo has joined the BTF Advisory Council.
Phil Theodore, president of Product & Solutions at Resideo, spoke briefly with The Builder's Daily, and he recognized the fact that continuing efforts to "go-it-alone" would go nowhere in turning the talent tide.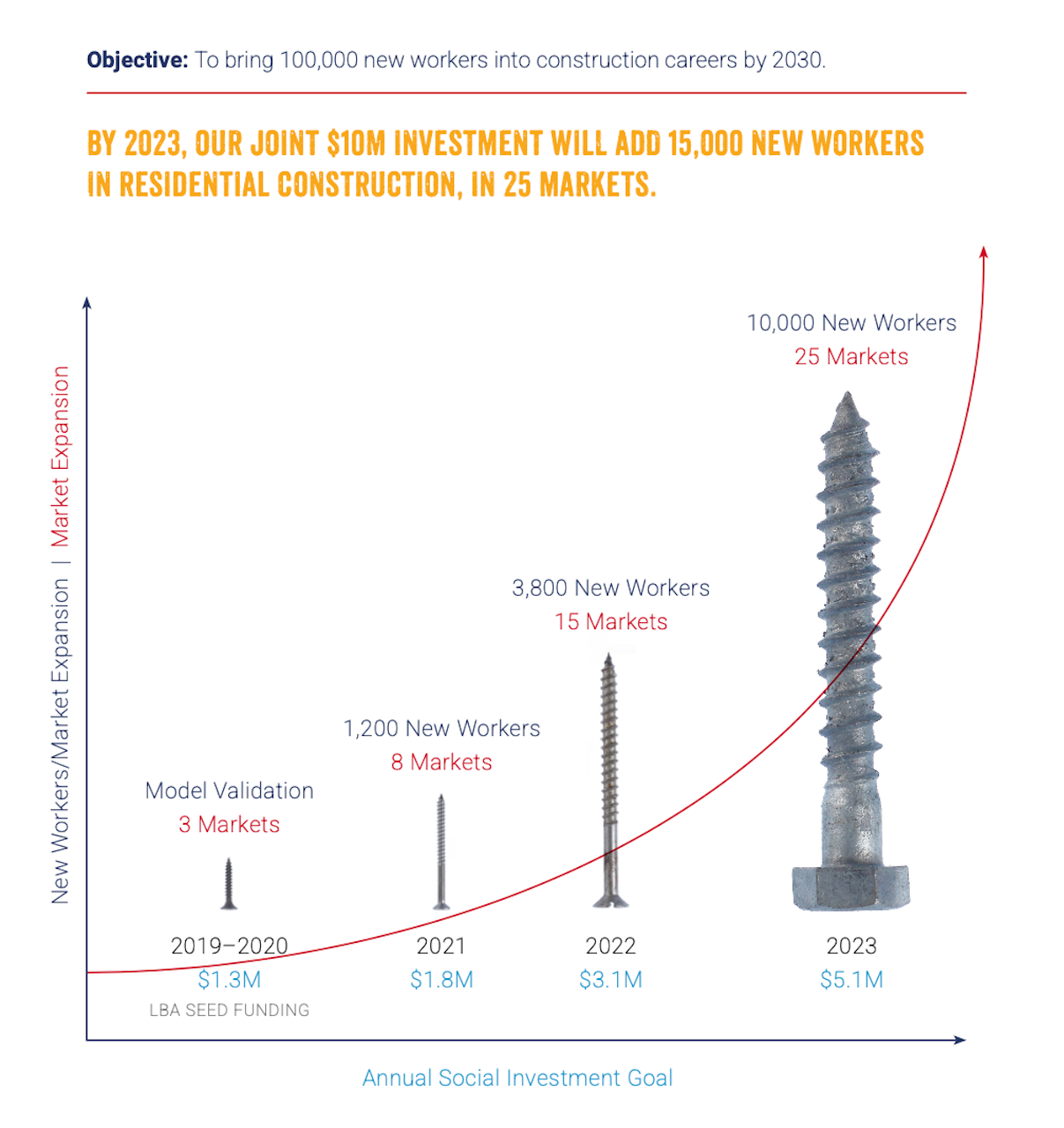 "We have an opportunity to join Branka and her team in an effort that can not only persuade young men and women that they can have vibrant career opportunity – minus the burden of college debt – and make their own, lasting impact," says Theodore. "We think Resideo, which has been committed at a core level to training and career opportunity for our global network of technician partners, can bring a lot to the table. Our business – and parents and schools – haven't done a great job of explaining how great an opportunity work in a trade can be. With BTF, we'll get to find ways to bring this career opportunity across as an exciting livelihood."
The BTF Resideo partnership signifies a big step in the direction of, one-day, making construction trade careers a more exciting, even sexy livelihood.
Not by going-it-alone. By getting it together.
Join the conversation