Together with
Leadership
Amid Market Whiplash, Sekisui House Buys Holt Homes For The Long Haul
A second-day lead analysis of the No. 1-ranked homebuilder-developer in the world's latest North American purchase, a Pacific Northwest outlier.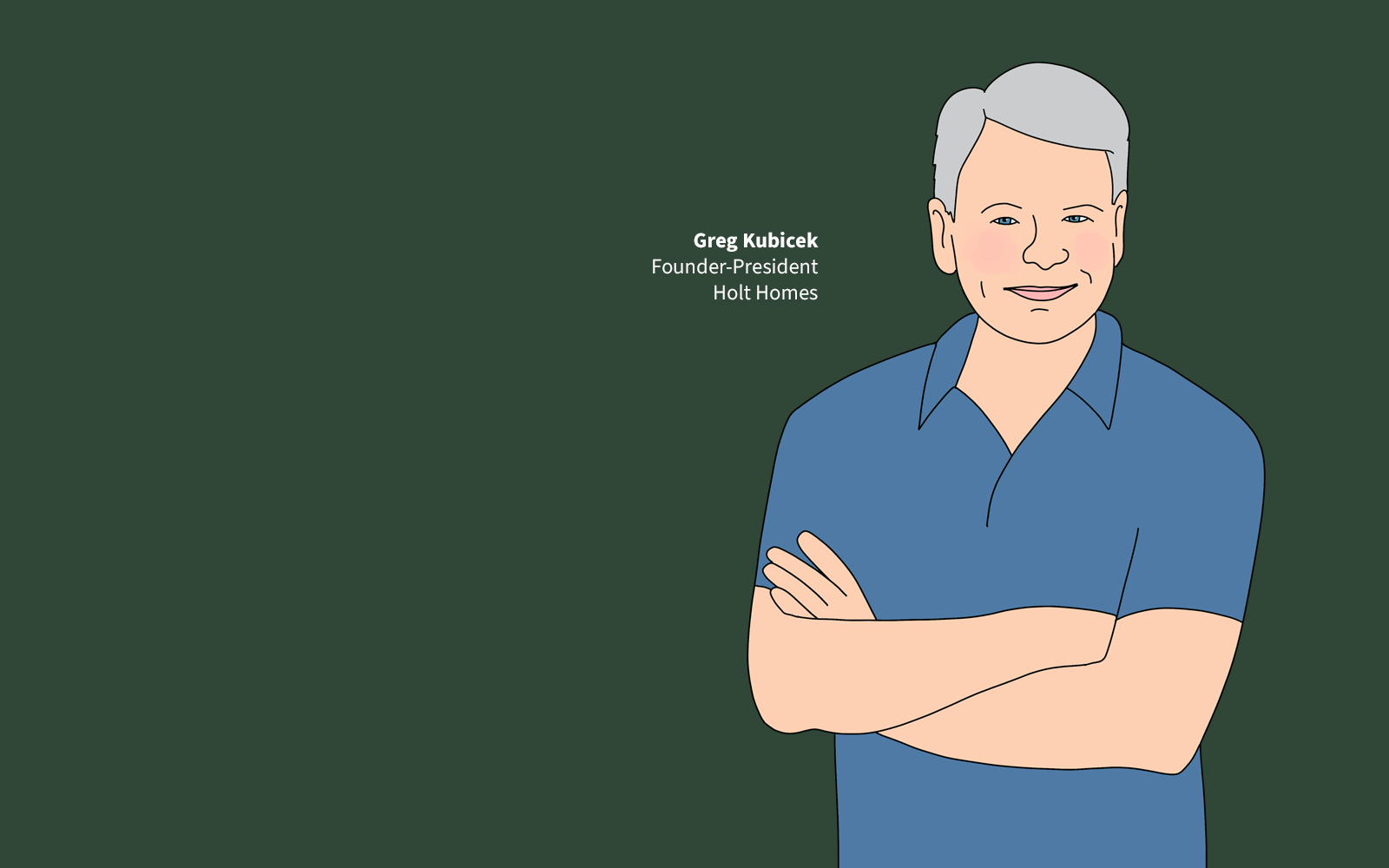 Japan-based Sekisui House's ultimate plan to rank among homebuilding and residential property development's leaders in North America marches to the beat of its own drum.
That drumbeat may – by some accounts – may feel slow-going in a world otherwise moving at warp speed. Sekisui's standing as the world's No. 1 ranking builder and developer, its track-record of success in integrating acquisitions into an evolved worldwide business vision committed to home as "the happiest place in the world," and its access to a vast pool of capital give it the means and clout to pounce on opportunity quickly.
Instead – in line with a business cultural true north that fully orients both operating principles and profitability within a broader compass of long-term and stakeholder value creation even as its U.S. group plans to deliver 10,000 or more homes to the global market by 2025 – Sekisui moves deliberately.
And always, with impact.
The 2nd Day Lead
Last week, Sekisui's North American operating unit Sekisui House U.S. Holdings made it known it acquired the operations and assets of Portland, Ore-based, fast-growing private builder-developer Holt Homes, whose 31 active selling communities bejewel Portland's environs, north into Washington state, as well as to the east, west, and south of downtown Portland.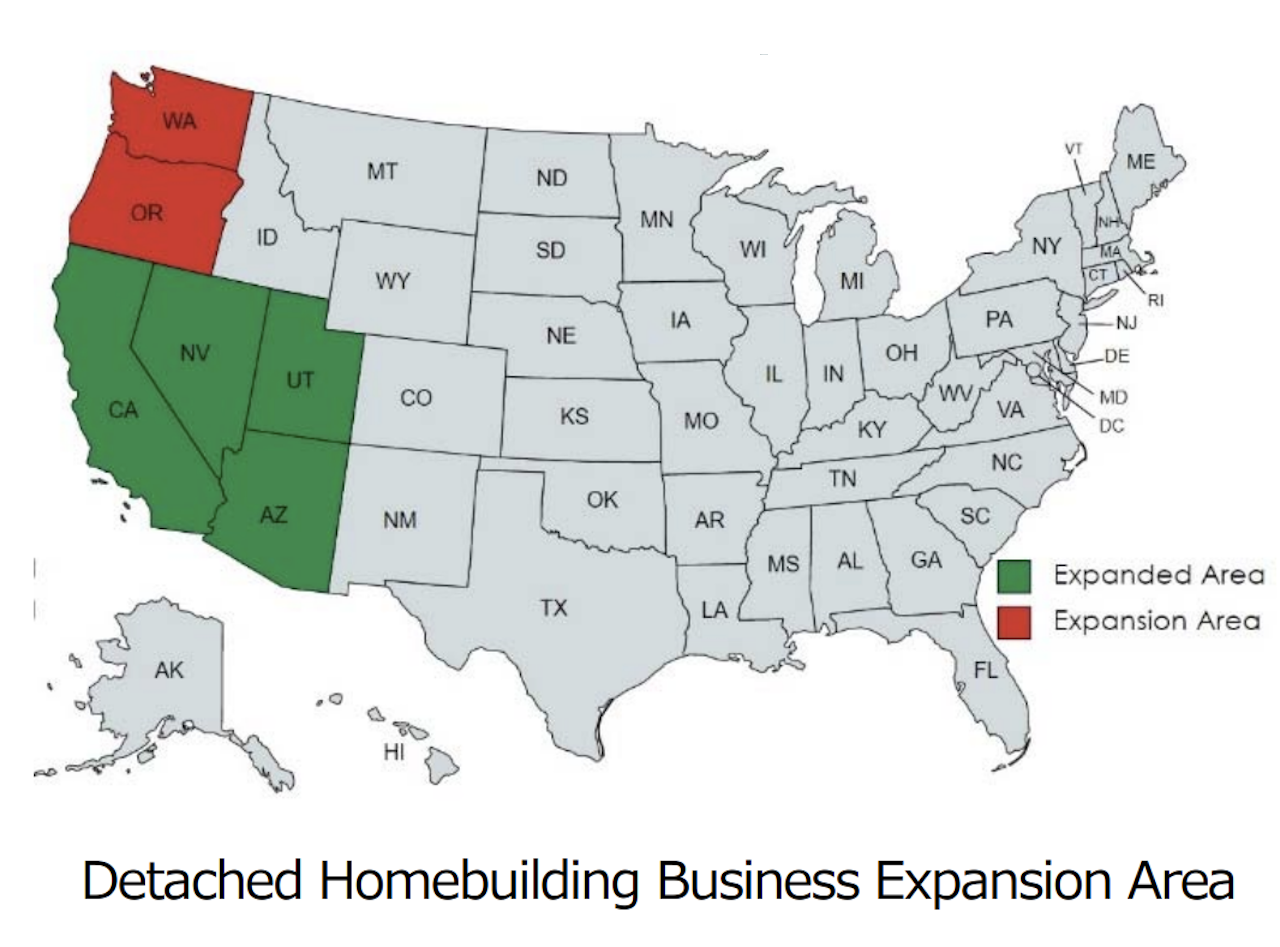 And just like that as 2021 kicks off, a non-domestic heavyweight strategic acquirer – Sekisui – pronounces with its beachhead expansion in the U.S. to six co-terminus western states, that its long-term plans for global new home development and remodeling leadership may or may not counter U.S.-based public companies thrashing for quarterly operations and earnings performance capability.
The story of this acquisition is important both as an enterprise strategy and as a sector-wide bellwether indicator in an arena where differences between jockeying for competitive advantage and fighting for survival start to blur as volatility intensifies.
We'll visit the Sekisui-Holt Homes strategic fit and implications momentarily
What Homebuilders Need to Know
But first, what's evident here is that capital – global, domestic, regional, local, country club, and friends and family – is working overtime and doubling-down to find targeted, pandemic-era investment returns, and residential development continues to stand out as a potential offset to market turbulence. This means that residential acquirers – strategic public homebuilders, strategic non-U.S.-based residential developer-builders, and financial investor buyers all remain active in pursuit of both entitled land assets and operators with canny skills and strong trade and vendor ties.
If the public companies imagined momentarily that they'd get to troll the strong and sturdy private homebuilder pool in primary, secondary, and tertiary markets in early 2022 without interference of competing interests, Sekisui House's Holt Homes deal puts such thoughts to final rest. The luxury of being the biggest fish swallowing smaller ones at will is bygone, as equally motivated and capitalized pursuers now pursue the same targets.
If public homebuilders want or need to amp up deliveries volume in 2022, in some cases to catch up and offset what's moving sluggishly through their current pipelines, they're going to have to pay competitive prices for targeted acquisition opportunities.
The prize in the Sekisui House-Holt Homes combination, as is often the case these days comes down to capability – i.e. access to lots, loyal skilled labor contractors and crews, reliable building materials and products supply, financial and local political capital, and end-user customer satisfaction. Capability – a The Builder's Daily watchword for 2022 and beyond, will likely coldly define who thrives, who can survive, and who will either capitulate to a buyout or perish trying to go it alone.
The Counter-Trend
However, the Sekisui House move to acquire Holt is noteworthy as a study in counter-punching versus public company peers, and as an example of where very long-term investment strategy can pay off tactically as well as over time.
For instance, while most – not all – of 2021's key builder-to-builder acquisitions highlighted larger organizations' desire for greater exposure to "entry-level" or lower-price-tier  home buyers in faster-growing geographies opened to new, even faster growth because of the pandemic forces, this one contrasts sharply.
While the Portland, OR and Vancouver, WA area have attracted a fair-share of California Bay Area housing affordability refugees, the area's growth momentum would hardly be characterized as being driven by buyers in pursuit of entry-level pricing. Instead, what Sekisui House regards as a fit in the Pacific Northwest, is a producer of a high-quality product and community platform with a reputation built on a high-touch experience with homebuyer clients.
Hiroaki Takahama, ceo of Sekisui House U.S. Holdings tells The Builder's Daily the team at Holt Homes drew interest as a fit on both the customer care front, the quality of its construction, their proven skills at acquiring, permitting, developing, and marketing land and communities in a particularly challenging market.
The Holt team becomes a natural extension of our Sekisui plan in North America, and we look at their leadership as highly capable operators who'll benefit from our resources and technologies," Takahama told us. "We are excited to deepen our commitment and investment in the Pacific Northwest with this team."
Holt's brand name and its management team – like that of Woodside Homes – and remain in place, as does the firm's Portland corporate presence. One might likely begin to infer that Sekisui House may be able to leverage supply chain scale, technologies, and some best practices across its new six-state footprint. Last week's press statement notes:
Greg Kubicek, Chief Executive Officer of Holt, stated, "We are immensely proud of our longstanding reputation as a leading land investor, developer and homebuilder in the Pacific Northwest. As we embark on our next chapter of growth, we looked to establish a partnership that could help us bring more homes to the area with additional capital and access to innovative resources. SEKISUI HOUSE is a partner that understands and supports our commitment to the region, the strength of our team and our ambitions to advance our business. Specifically, SEKISUI HOUSE brings an established commitment to technology and cutting-edge building practices. This, combined with robust financial resources, ensures we can offer a truly differentiated product and experience to customers."
The statement also makes note that Hearthstone and Morrison & Foerster advised Sekisui House on the transaction; and Moelis & Company and Paul, Weiss, Rifkind, Wharton & Garrison advised The Holt Group.
Although, Holt's price ranges of $300s and up may fall within budgets of some first-time buyers in the market, a strong baseline demand in the Pacific Northwest may be less susceptible to mortgage rate increases as the Federal Reserve begins its quantitative tightening and rate lift-off program in the months ahead.
A statement about the deal notes:
Holt is one of the top homebuilders in the Portland, Oregon area, which is one of the nation's fastest growing housing markets (Holt ranked second in building permits issued in Portland in 2021). Holt's position as a leading regional residential land developer is backed by its strong vertical business model of building and selling homes on prime residential land that it owns and develops, which as enabled it to capture a solid share of a growing market and achieve both high profitability and customer satisfaction."
Cohesion
In some respects, the Holt home and community product – architecture, floorplans, spec, and finishes – in subtle ways aligns with the quality level Sekisui's homes and communities in Japan. A Holt mantra promises:
We believe that a home built right has these four ingredients: good land, good people, good service, and good value.
Further, building technology advances – seismic protection, fire-retardant materials, indoor room comfort and health and wellness functionality, as well as other smart home and resilience platforms -- that Sekisui has already piloted and started to forward-plan integration into its Woodside Homes become a natural fit with the $300k to $500k spec many of the Holt Homes.  
Sekisui House reported 3rd quarter earnings in December, noting that its Woodside Homes operation – in Utah, California, Arizona, and Nevada – was on pace for a strong 2021, with Q3 revenues of $975 million, up $202 million year-on-year, and expected full-year deliveries of 2,700 homes, roughly a 12% gain in closings over the prior full year.
We'd conjecture that the next five to 10 years will reveal ever greater cohesion and a more completed puzzle in the Sekisui House grand plan for its North American presence. Already, Sekisui House has begun to experiment with its proprietary design, engineering, and building technology Shawood line with a six-home pilot in Las Vegas, NV's Summerlin masterplan, after an award-winning Shawood concept home Chōwa debuted in 2020.
A holistic, long-term, deliberate, pan-cycle strategy, which may seem halting to some observers. To Sekisui House strategists, the point of value creation is that it proves it can weather the bumps and bruises of market turmoil, natural hazards, social and political upheaval, and health challenges, and still land on a single promise, to make "home the happiest place in the world."
Join the conversation
MORE IN Leadership
The Denver-based public company chose to terminate its agreement to acquire the Nashville-area local powerhouse. Here's what's going on and what it means.
Is there a housing shortage? Let us count the ways. Let's also focus more on who exactly would benefit from solutions to the underbuilding crisis.
Private sector residential real estate and construction leaders now — as always — have to both secure the business' future, and, to do that, secure the present. Their best people are key to both.
MORE IN Leadership
The Denver-based public company chose to terminate its agreement to acquire the Nashville-area local powerhouse. Here's what's going on and what it means.
Is there a housing shortage? Let us count the ways. Let's also focus more on who exactly would benefit from solutions to the underbuilding crisis.
Private sector residential real estate and construction leaders now — as always — have to both secure the business' future, and, to do that, secure the present. Their best people are key to both.