Capability and Culture
A 'People Business' Has This No. 1 Challenge: People
The Homebuilding Workforce Engagement Survey -- a collaboration of the Leading Builders of America and the Building Talent Foundation -- needs your help. Here's how.
John McManus
September 16th, 2021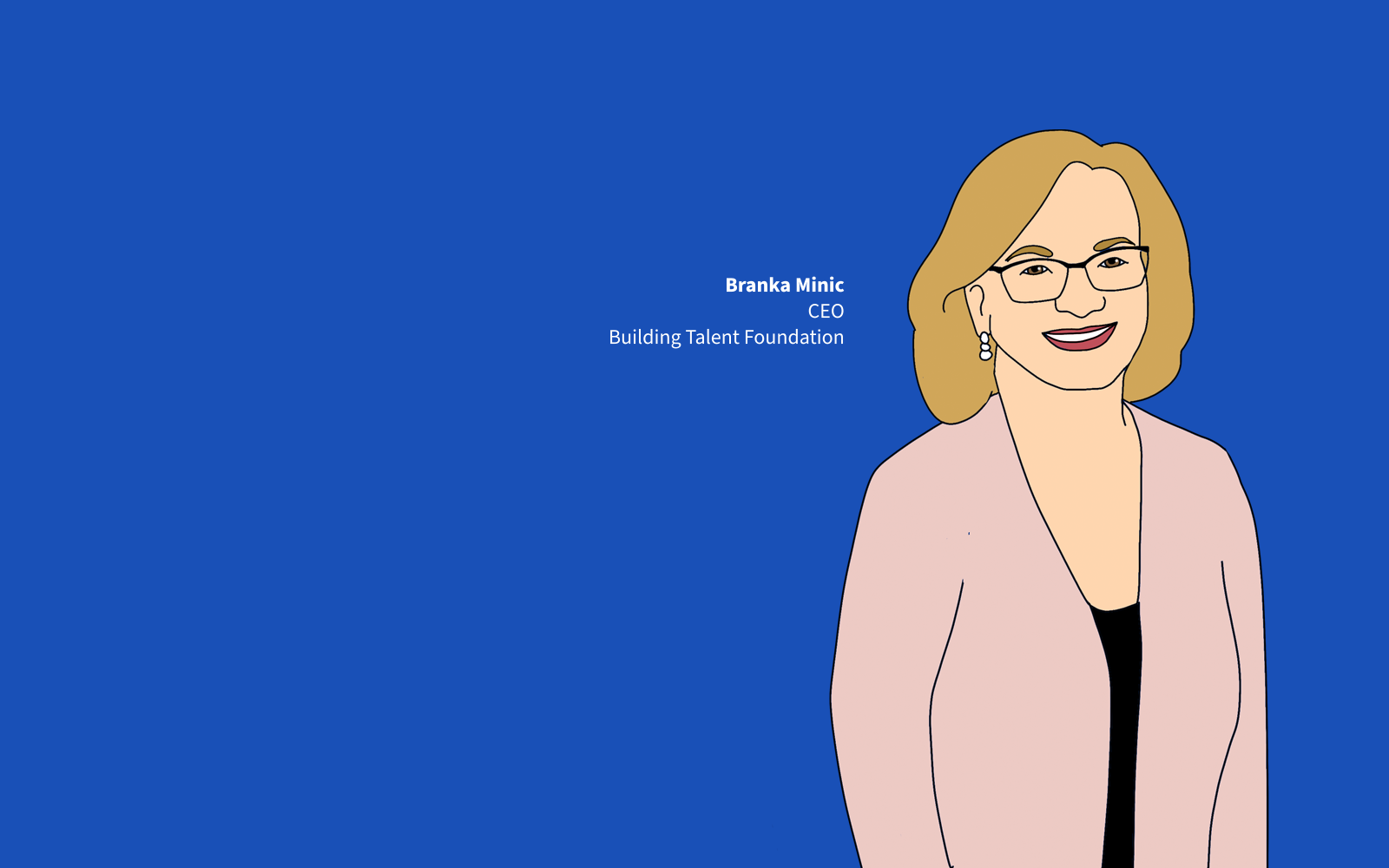 A colleague from another lifetime wrote with scathing brilliance about consumer marketing. Her nickname was Debrag – first-name and the initial of her last name – and one of her observations, circa 1990 or so, was, roughly, this.
Marketers pursue consumers obsessively; they crave consumers; they adore them; they invest in them and commit to them ... there's little a marketer wants more in the world than a consumer, 10 consumers, 100 consumers, millions of consumers.
What marketers would never want, however – in light of how choosy, informed and misinformed, insistent, and unapologetically difficult they tend to be these days – is one of them living as a next-door neighbor.
That's a paraphrase. Her words were better. The chiseled punchline hit at the soul of her reader audience. They were marketers and advertisers and sponsors who were spending billions of dollars to reach, message, acquire, and retain consumers each year for products, services, experiences. Thing is, many of those high-powered "Mad-men" geniuses shared a common trait.
A disdain for people. Human people. People who behave according to their own principles, values, preferences, attitudes, ideas, and dreams. Madmen wanted consumers; they typically looked down on ordinary people.
Debrag held truth to power. In any room, where laughter flowed the freest, and where humble curiosity and deep reflection sparked conversation, Debrag sat in the center. She listened hard, felt profoundly, and used a gift of humor and heart to require her Madison Avenue audience to do two things they were not accustomed to doing.
Listen to themselves.
Listen to ordinary people.
She passed at too young an age, and she left a hole only her soul and passion and wit could fill.
Here's the point. Name the challenge for the business and system of housing right now.
Supply chain
Costs
Productivity
Labor capacity
Affordability
Policy
Equity
Sustainability
Capital access
Resiliency
There. Ten critical challenges for the business community that produces America's housing off the top of one's head.
And every single one of them has a common focal point that connects them, intertwines, and makes each dependent on all the others.
People.
And the thing is, housing – as critically vital as it is – is not alone among the systems and business communities challenged this way.
This intense tension between industries, livelihoods, and lives characterizes our time.
For example: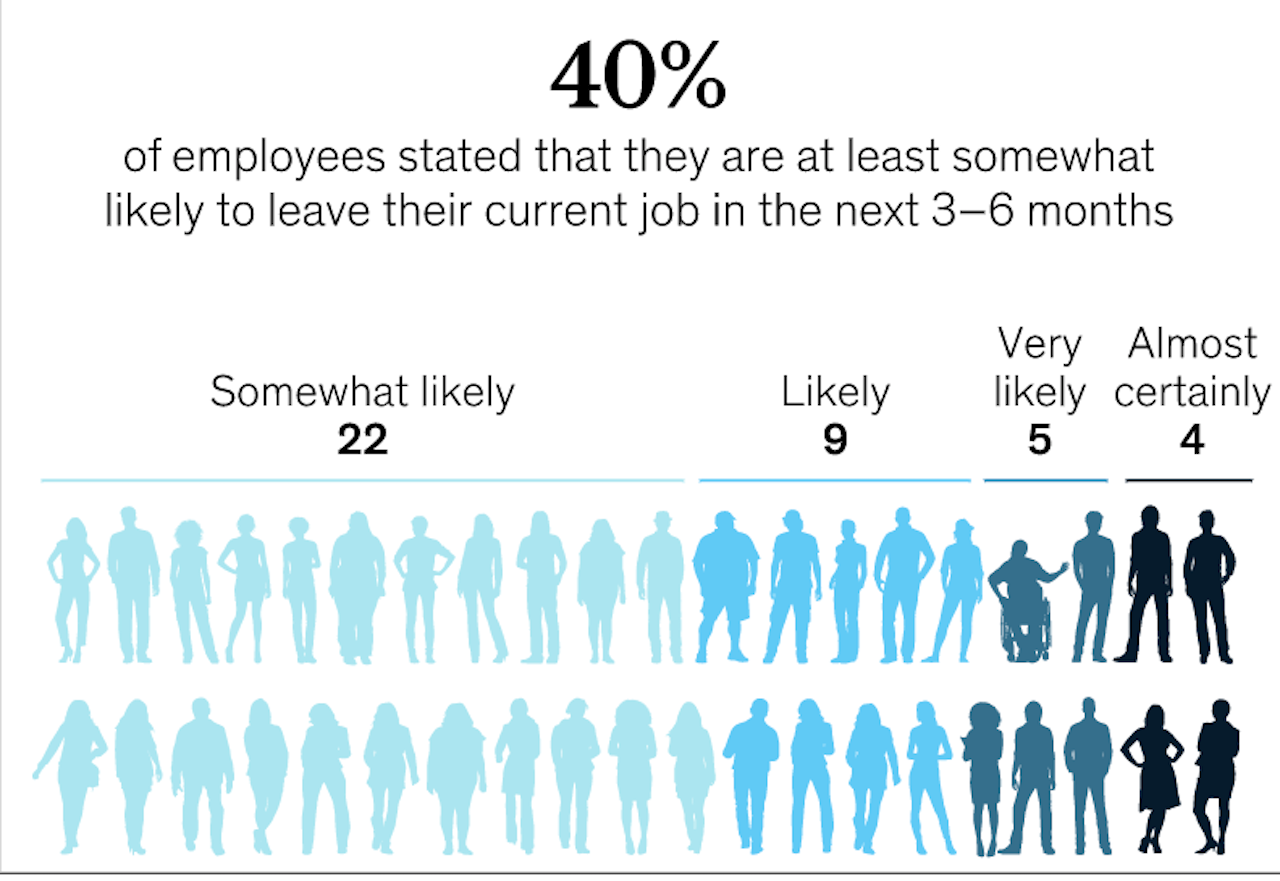 More than 15 million US workers—and counting—have quit their jobs since April 2021, a record pace disrupting businesses everywhere.
According to the U.S. Bureau of Labor Statistics, 4 million Americans quit their jobs in July 2021. Resignations peaked in April and have remained abnormally high for the last several months, with a record-breaking 10.9 million open jobs at the end of July.
Homebuilders and the wider construction business community have been pulling out the stops to reverse the hemorrhage of skills, experience, purpose, capability, cleverness, resolve that have bled the industry for more than a decade. Homebuilders – like the Madmen above – crave, and adore, and would do and invest almost anything to bring new talent into the business, into the trades, into careers of construction skills and capability.
But even with all that effort, construction job sites, and new home communities, and divisional and regional offices, and even corporate headquarters are seeing quits occur at alarming levels. According to Building Talent Foundation analysis, three of every four new people the construction trades recruit these days departs the industry in less than six months, each one of them at a turnover cost of $15,000.
The McKinsey analysis says it well:
To stem the tide, senior executives must understand why employees are leaving. Many are struggling to do so. For example, when employers were asked why their people had quit, they cited compensation, work–life balance, and poor physical and emotional health. These issues did matter to employees—just not as much as employers thought they did. By contrast, the top three factors employees cited as reasons for quitting were that they didn't feel valued by their organizations (54 percent) or their managers (52 percent) or because they didn't feel a sense of belonging at work (51 percent). Notably, employees who classified themselves as non-White or multiracial were more likely than their White counterparts to say they had left because they didn't feel they belonged at their companies—a worrying reminder of the inequities facing Black employees and other minority groups.
Can the Great Resignation, or the Great Attrition instead be the moment for the Great Attraction in homebuilding and the construction trades? No reason why not.
It's for this reason I'm reminded of Debrag, and the power of her challenge to Madison Avenue power brokers of the early 1990s, to learn – or re-learn -- to listen.
This, says Building Talent Foundation CEO Branka Minic, is a critical moment for all of those leaders trying to make construction a place talented and able people would choose as a trade, a livelihood, a vocation.
This is why, in collaboration with all the Leading Builders of America, and the Building Talent Foundation, we are launching the Homebuilding Workforce Engagement Survey, to identify the reasons why workers stay/leave the sector."
Branka urges all of homebuilding and construction's stakeholders to encourage participation in the 10-minute Survey, as an opportunity to listen, learn, and respond. Here are the goals:
Establish reasons why skilled trades people stay or leave their jobs and the sector, by conducting a brief online survey across residential construction trade companies.
Conduct follow-up interviews with respondents who volunteer to participate.
Host focus groups with employers experiencing success in retention to share their real-world best practices.
Publish a report and host a webinar to disseminate best practices to employers on how to better retain talent.
Here are the survey links to share with employees:
Your message to your employees, your trade company partners, and your installer/distribution partners might be something like this:
Dear [NAME],
Our company is participating in a HOMEBUILDING WORFKORCE ENGAGEMENT SURVEY. Your opinion counts!
Please use one of the links below to provide your answers to survey questions. This survey is completely confidential, and it will take less than 10 minutes to complete.
If you have already taken this survey, you do not need to take it again.
Thank you for your help.
It's an opportunity to listen. To ourselves. And more importantly, to the people – working with us – who hold keys to success.
Join the conversation