Architecture
What Builders And Their Partners Need To Know About Hybrid Life
One of business's pandemic-era buzzwords is both all-important and transitory. There's no way around addressing it, and yet, one day, its meaning will fade.
John McManus
August 23rd, 2021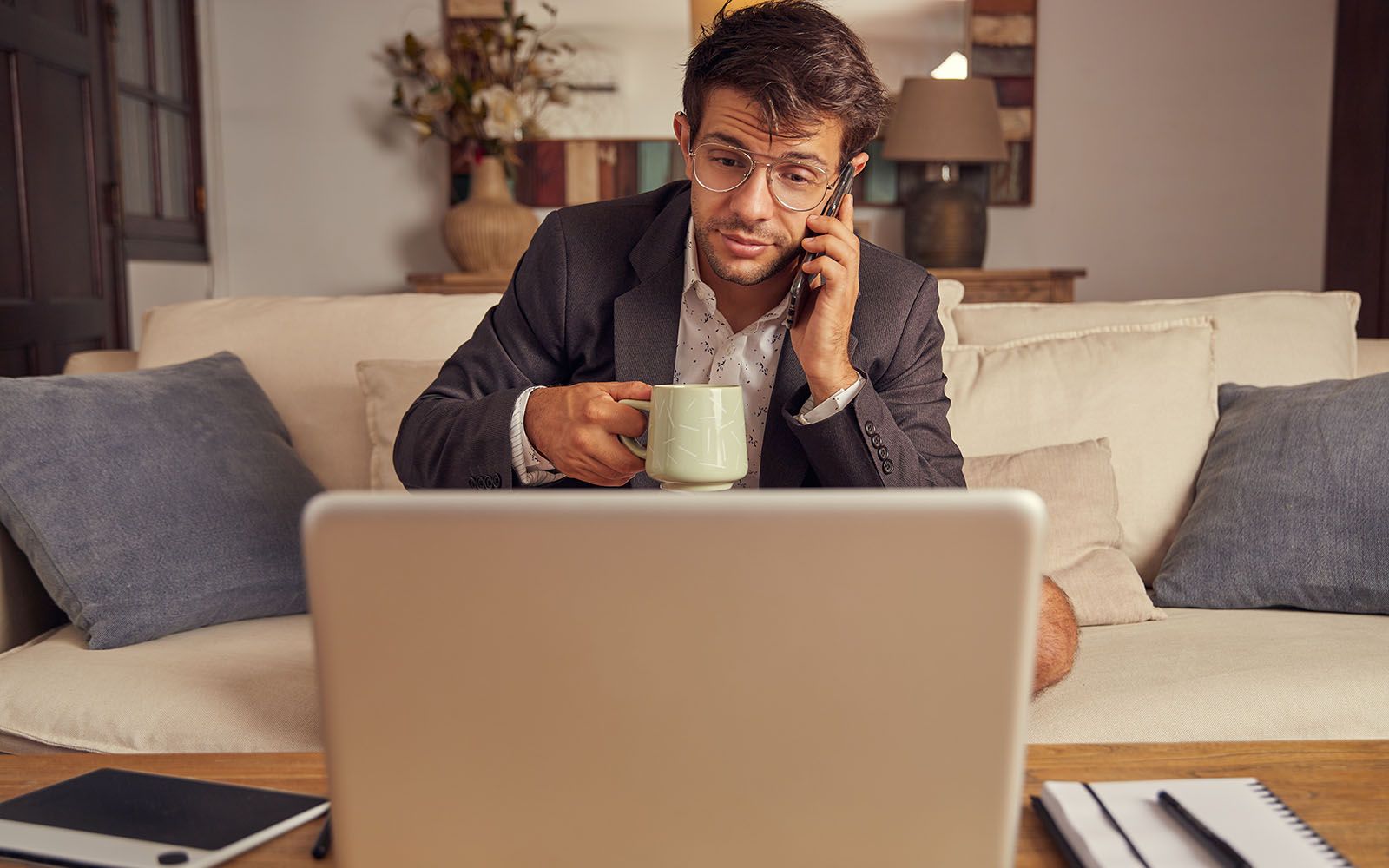 "Something is happening here, but you don't know what it is, do you Mr. Jones." – Bob Dylan
"Hybrid," the term, sprang into the English language in the 17th Century, from Latin hybrida 'offspring of a tame sow and wild boar.'
Today, we are obsessed with the term hybrid by necessity. It comes with the turf of figuring out human and business survival, and a path to thriving amidst a sickening and killer pandemic. Hybrids tend to take the best of two separate individuals and blend them into a single, more fit blend.
What we know about the "hybrid workplace" is this. It has become a multi-billion dollar industry (the tame sow), serving a need that is still largely not-understood (the wild boar)."
In the big picture for homebuilders and their multi-trillion-dollar-a-year partners in the business of making homes and communities for people, the term hybrid characterizes an all-important and nonetheless transitory business culture challenge.
It's all-important on three fronts, and we'll ladder up the three rungs briefly here:
Builders and their partners are, first, workplaces – job sites, sales centers, flight itineraries, headquarters, regional, and divisional offices, conference centers, meeting rooms, building materials channel distribution points, so leaders in the business community of construction and real estate have little choice other than to solve for and lean into solutions on their own array of workplaces.
Builders and their partners are, also first, producers of the home part of the hybrid work-home workplace, and have little choice now – in what, by most accounts, will be an enduring stretch of "living with COVID-19" – other than to solve for and lean into design, engineering, and community planning for both protecting and connecting people at home and outside the home.
Builders and their partners are, also first, part of a sweep of time that will be known as "the future of work," one that will re-define and reset livelihoods in ways that thorough rebalance an evolved relationship between human effort on the one side and technology and data on the other. Leaders, then, have little choice other than to engage in, solve for, and lean into solutions that will purposefully balance human and machine value creation.
That's the all-important part of what "hybrid workplaces" are all about right now. It's a three-way challenge – business operations, consumer intelligence, and economic-livelihood. For business leaders, there are few alternatives other than to give strategic and cultural time and investment, with particular focus on listening and learning from people in their households over the next 24 months.
The transitory nature of the term comes down to a single notion for why this period is a limbo, not a "forever" characterization. It's a transitional state simply because either the destructive force of COVID-19 will ultimately abate and retreat in society's mind as a noteworthy phenomenon, or "hybrid workplaces" and what that means today, will, a few years from now, simply become known as workplaces, without the qualifier. In a foreseeable future, work-life balance, simply reduces to life, with livelihood integrated so essentially that it needs no specific mention.
Today, though, if you want to generate 110 million "results" in a titch over a half-second, type the words "hybrid workplace" into a Google search.
And today, if you ever want to chart an inverse relationship between a topic of focus and actual, 100% grasp of that topic, check out the Harvard Business Review "The Latest" line-up, a feed of contributions from among the top business strategy minds and practitioners. It's at hbr.org/the-latest, and these days, that term "hybrid" [and its companion "remote"] figures into one contribution after another.
It becomes readily apparent that the HBR feed reflects more a learning curve than a teaching- or imparting-wisdom curve, and the HBR is not alone in its inverse relationship between expert firepower and actual helpful knowledge. Proof of that: Another 369,000 results from typing a Google search "McKinsey on the hybrid workplace" and here, 6.9 million more link results on a search of "Bain and the hybrid workplace."
The tame sow and the wild boar do well at describing how we humans tend to talk about what we know and don't know, and what we'd talk about as risk, and how we'd express reward; advantages, disadvantages, costs, benefits, likes, dislikes, pluses and minuses.
That's the challenge. Something is happening here, and we don't know what it is.
For instance:
Who has more leverage now, workers who want hybrid or work-from-home options or businesses who employ them, and aim to be the ones controlling the terms and conditions of the hybrid?
Vis a vis household composition of two or more adults in the household, will there be a variety of hybrid office-remote formats, each requiring a separate work-from-home workplace?
What are the correlating factors of age-demographics and hybrid office-home work situations, and how does that impact home design, engineering, finishes, and formats? Many believe that entry-level and junior employees will be more apt to spend more of the hybrid time at the office, while more experienced team members may be the ones who're more productive in remote offices.
What – for homebuilders and community planners – will wind up being the non-negotiable must-have features and functions of homes that need to be fit for both survival and thriving in a livelihood as the pandemic, the climate, and other shaping forces of the future come clearer.
For all of those questions, experts we see are more on the listen and learn curve, than on sharing-what-works solid footing. That's the nature, it seems, of a wild boar.
Join the conversation