Capital
Throughput Delays Crush Private Homebuilders' Cashflow
As constructus interruptus disrupts building cycles, privately capitalized operators hold little leverage for continued access to lines of credit, construction-to-perm loans, and project financing.
John McManus
August 16th, 2021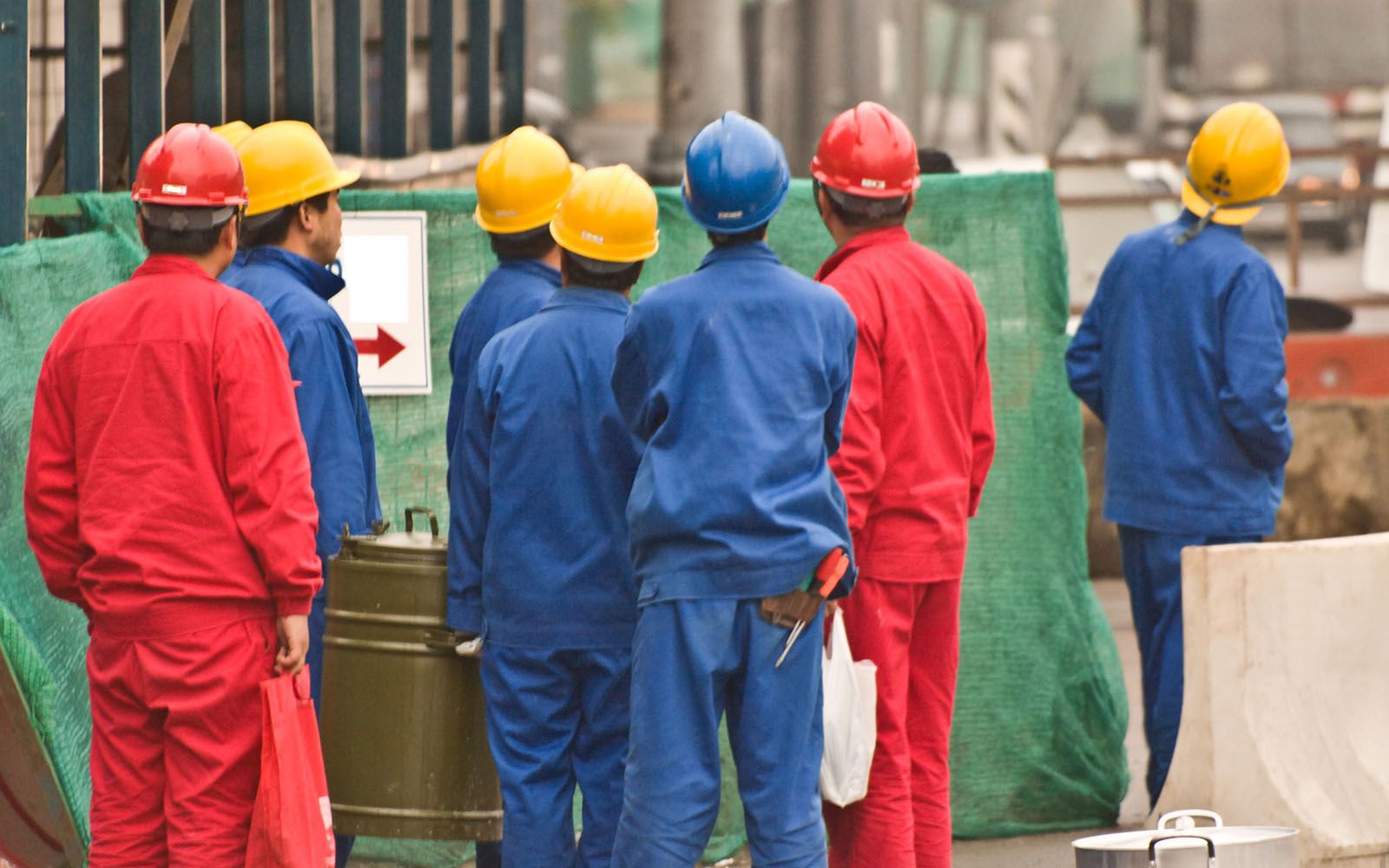 A rose is a rose is a rose. Right?
A construction delay, by any other name, is a construction delay.
Fact is, though, that a construction delay – which in building's operational environment today and for the foreseeable future is a given, no matter who you are and where you operate – can mean two entirely different things.
For throughput-reliant homebuilders – ones whose checkbooks, and cash draws,  and viability as businesses, not to mention their personally-guaranteed access to construction finance – delays mean something different. Something existential.
Let's unpack this, because we're hearing from some of the privately held homebuilding operators that cashflow – the umbilical line to continued, regular ability to draw against construction and project finance instruments – is undergoing stress thanks to building cycle disruption, a pandemic-related underlying condition of real estate and construction in 2021.
Elongated construction start-to-completion cycles -- a byproduct of delays due, these days, to a now well-noted array of supply chain bottlenecks and disruptions, randomly allocated critical-path materials and products, construction crew scheduling disconnects and spot shortages, permitting and inspection hold-ups at the municipal level – slow or stall the delivery of new homes to new homebuyers. In that sense, delays benefit no one. That's because they net out to prolonged carrying costs for each house under construction, leaving builders on the hook for mounting expense, deferred revenue, and added risk of a canceled sale, to boot.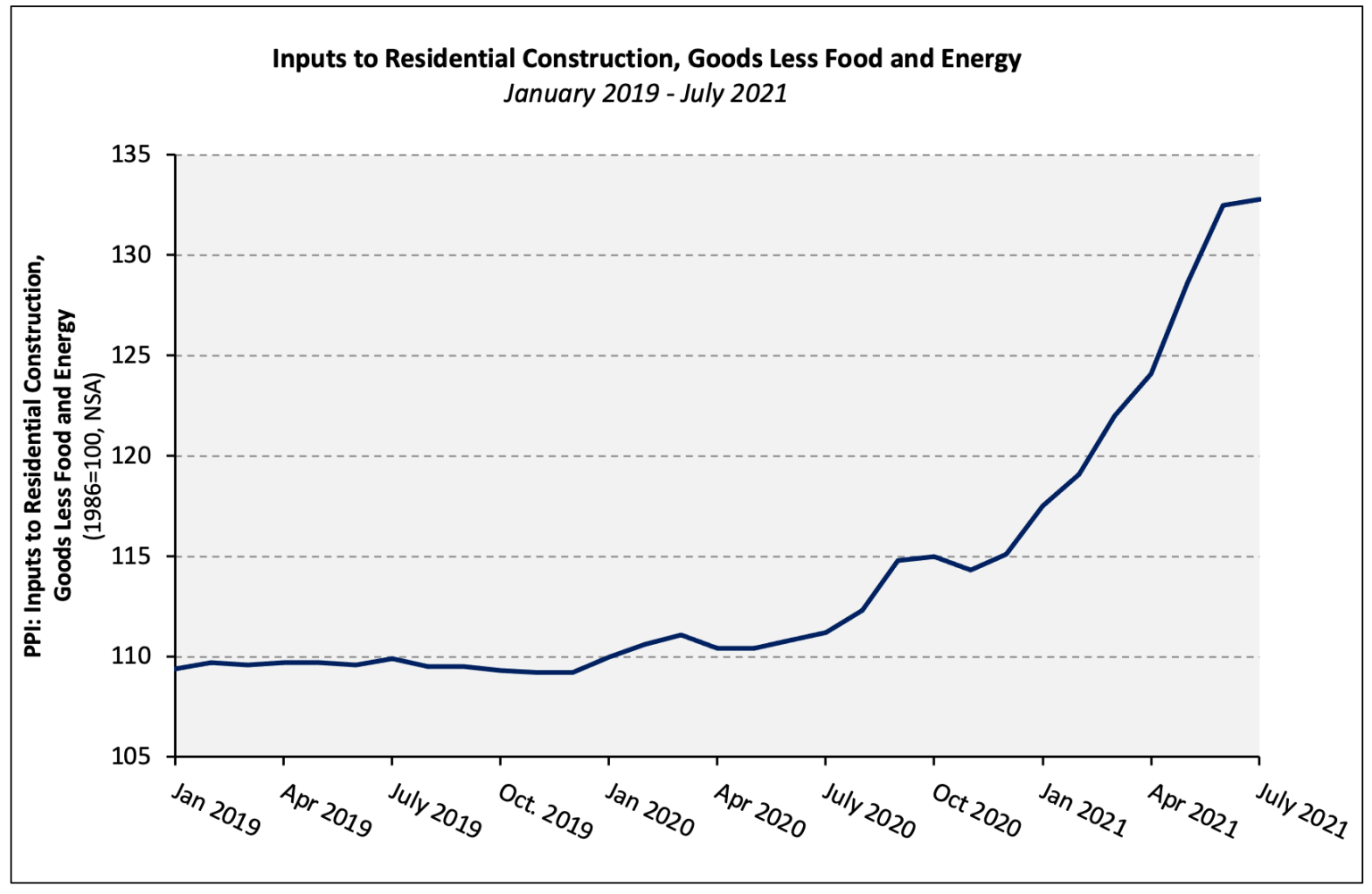 So, entirely separate from the fact that input costs on materials themselves have been surging, spiking, barrelling upward, the addition of time-value-of-money expense, and the insult-to-injury opportunity cost of not being able to record revenue from settlements as budgeted add up to a world of pain for builders small, medium, and large.
However, in a business, operating, and distribution channel arena that currently bears far too uncanny and uncomfortable a resemblance to a marketplace under siege, advantages and disadvantages during a siege period fall disproportionately more painfully on some.
And, they potentially clear a greater path to gain for others.
This is occurring now among homebuilders.
Times like now – a prolonged period of siege, dysfunction, and limbo – favor companies with deep, patient, smoothed capital structures. Namely, the nation's 20-or-so public enterprises with access to public debt and equity, and another 20-or-so large privately capitalized operators whose resources – like Ashton Woods, David Weekley, Shea Homes, for example – can capably weather the siege, and a number of others that are operating units of Japan- or China- or Canada-based majority owners, or are part of the Berkshire Hathaway-owned Clayton Homes.
And then there are the others. Take away the 40-or so enterprises we've just recognized as somewhat more financially resilient in a siege, and you've got 4,960 or so private builders, who build more than 10 homes per year, and that together account for six or seven of every new home started and completed in the U.S. today.
The siege, which in the real world means that, say rough framing is complete, minus the windows, which are on backorder with a manufacturer. This means that, in many jurisdictions, an inspector will not approve the phase of the building cycle as complete. The Catch-22 comes because a builder – without the inspection approval – can not draw a next loan installment, often needed to keep pace with day-to-day cash outlays for labor and materials.
The stress to a private homebuilder in such circumstances is growing, and word is that in some cases it's critical.
"Throughput is extremely difficult today," an executive consultant who works directly in an advisory capacity with scores of smaller to medium-sized privately-held homebuilders. "We've heard from at least three builder firms that cashflow is much tighter."
That's not every homebuilder, mind you. Some operators have relationships with local inspectors and other officials that cut them wiggle-room when it comes to the approvals they need to go back to the bank for their next draw. But many firms whose lifeblood is smoothly paced access to construction-to-permanent loan and project financing are undergoing cash-flow turbulence.
What's more, the pain – like other stuff – flows down.
Here's what we've picked up from a trusted source in the trenches, whose work connects him to information on both the homebuilder side of the equation and the supplier, vendor, trade crew side:
We've been sensing in the market that builders would not meet closings and margin goals in the second half of 2021. That is especially true for the less-than-top-200 builders. They don't have room to hide much. Draws are getting out of whack as cashflow dries up, and yes, subs often are expected to make up the gap.
They can only do that for so long. Beginning in Q4, smaller builders will be happy to sell their companies. Others will just fade out of business; others will remain in denial until next year and will file for bankruptcy. We have not begun to see the volatility this pandemic season brought upon us.
Hemorrhaging negative cashflow is – by its nature – a temporary condition for a privately capitalized firm that operates with bank acquisition, development, and construction lending. It's not a sustainable business, especially when personal guarantees back up lending and financial covenants that rely on throughput.
The Delta variant impact to supply channels, construction start-to-completion workstreams, and ultimately, throughput squeezes private operators, and gives an upper hand of leverage to publics who can access revolving debt, issue bonds, and put vendor payments into slow-pay terms.
Late 2021 was supposed to be a time builders could mark as the beginning of coming out of the woods into a fully-recovering economy.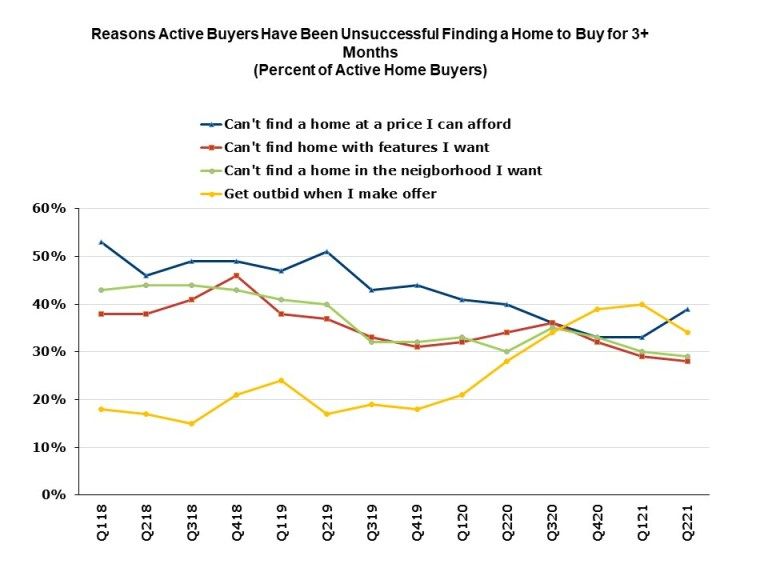 Instead, the latter third and fourth quarter look now as though they'll be a thrash for survival, as construction delays, bubbly input prices, tricky lot replenishment, and, now, prospective buyers feeling less certain it's the moment to buy all rearing their heads as challenges of the week.
It's big-boy pants time, especially for privately-owned and capitalized operators. A dash for a stash of cash – for use when times get on surer footing – is on lots of builders' minds right now.
Join the conversation