Together with
Policy
An Open Letter To Leaders On The State Of Housing In 2022
Whether we solve for affordability, sustainability, a new generation of talents, and resiliency may come down to a tough decision: Speaking the same language and meaning the same thing.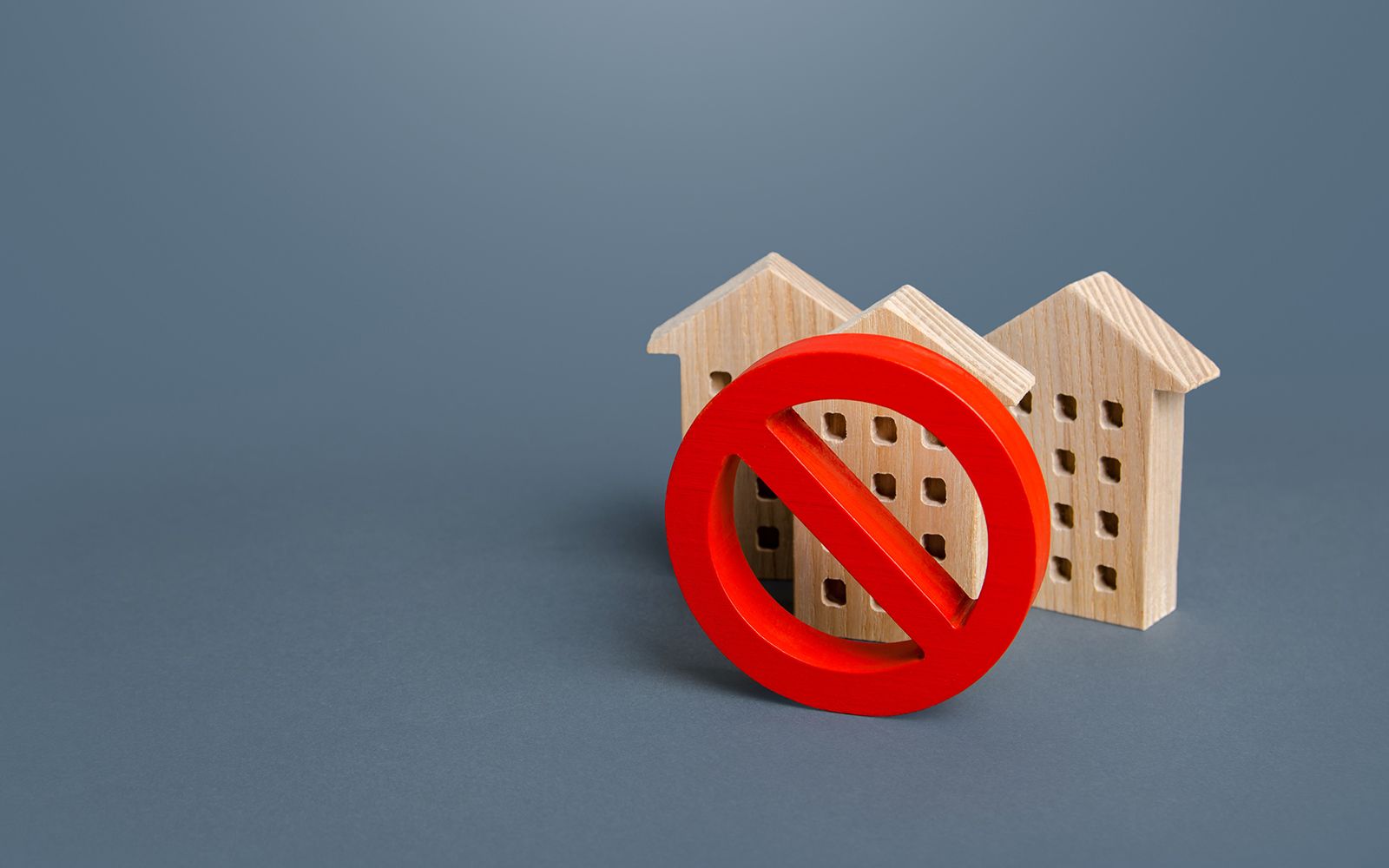 Home. House. Unit.
Think of what the first of those terms means to you ... all that it contains, all that it does. Imagine what it means to a man or a woman or a child without one ... all that they don't and can't have because they lack it. What if it were you or me?
Now, jump to the second word, house. Its meaning for so many of us dwells in a galaxy that cannot hold a candle to the word home. It may configure itself around sharing many of the same properties, elements, matter, but they add up to mean something entirely separate, lacking something deep and needed to make a home.
Now, consider the third term, unit. Again, the biology, chemistry, physics, and geography of a unit may power a unit to look and behave much like a house, and nest themselves comfortably in a home, but among users of the term, units amount to a third discrete blend of cost and value.
In this context, we consider The State of The Nation's Housing 2022, from the research and insight team at Harvard University Joint Center for Housing Studies.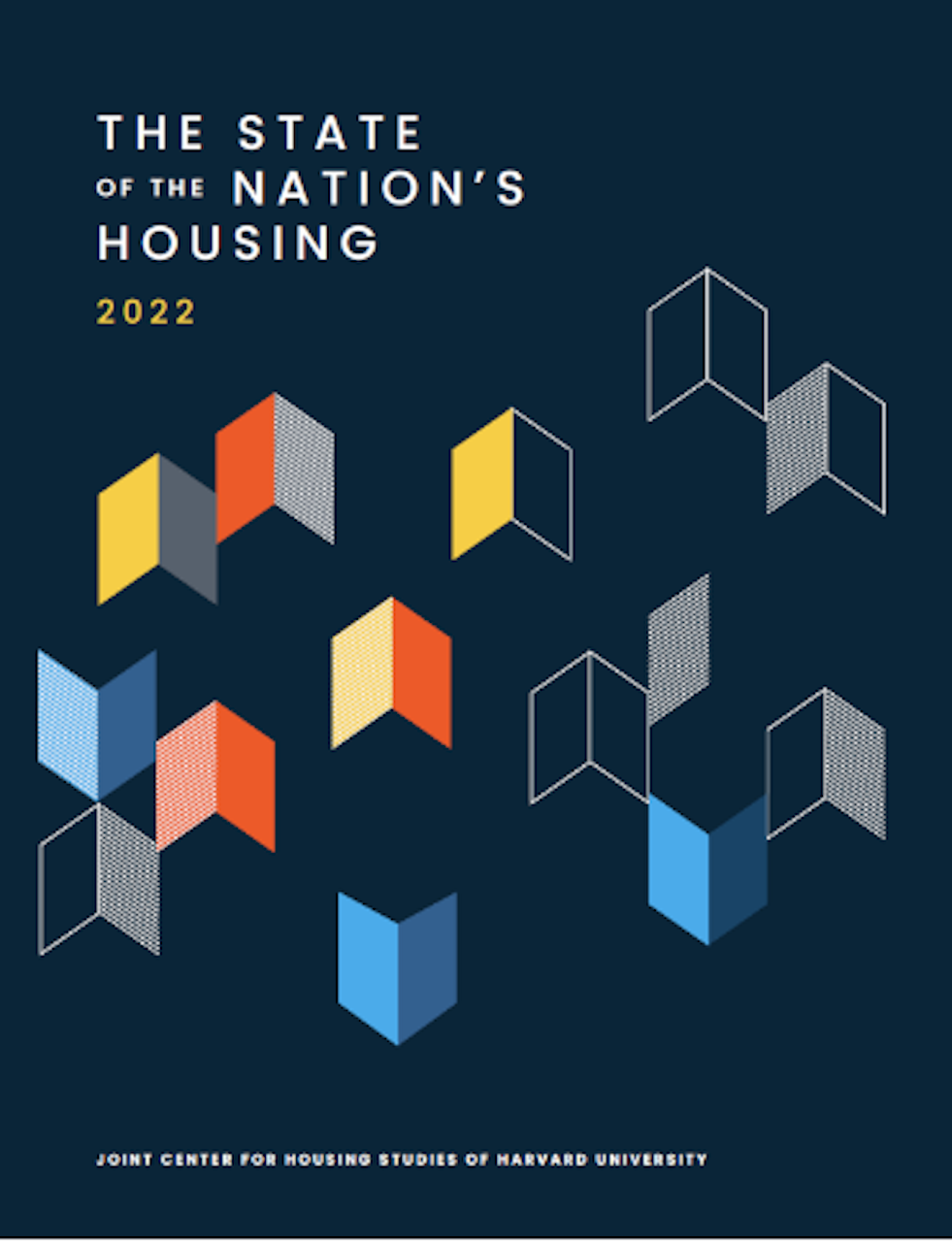 Housing, we as humans find, traverses universes that draw on the same molecular structures but occupy separated realms, spanning from the profoundly personal to the insufferably parochial to the numbing, dehumanized social. A barely evolved Tower of Babel, most of whose definitions, dynamics, forces, and resources are stored in the provinces of less-than-friendly bedfellows, "the markets" and "the state."  
Importantly, livelihoods of those in that Tower – housing – use languages with identical terms, but mean two or three or seven different things, and are underlaid with as many or more parallel universe principles and values. Net, net, not only do we not understand one another; we also fail to understand we're in non-conversations, which makes us believe we're talking about the same subjects and objectives, but rarely are.
Financial empires, political legacies, social transformation ... they all orbit, at this moment – Recession-eve or Decade-of-Dynamic-Growth or however you choose to timestamp the moment – a raw four-word flat truth.
We need more homes.
The devil in the details of this truth is that rascal of interpretation, of intention, of pretext.
Add a place identifier to the four-word assertion:
We  [fill in the place Identity – America, Boise, Raleigh, Tampa, Sacramento, Reno, Shreveport, San Antonio, Bellingham, etc.] need more homes.
Then you're off to the races.
Anybody with eyes and ears can see for themselves that the statement and its beliefs apply there and then, here and now; it's verifiably so.
And that's where people stop engaging in the same language and enter a vortex of disconnected, unrelatable domains. Private-sector, public sector, state level, municipal level, community level, block level, etc. the motive-base that underpins each enterprise seizes on a four-word flat reality and flays it into an alternative truth, no longer capable of communicating with those whose principle livelihood and motivational identifiers differ. We revert to a norm we'd perhaps ashamedly have to admit is quite similar to tribalism.
The glossaries and vernaculars and etymologies may all draw back to language roots that should empower conversation, collaboration, a shared challenge. Instead, someone whose personal mission is to save the planet from a humanity-destined collapse can't help but be hostile toward his or her fellow human being whose mission is to put people who live on the streets or in their cars in a place he or she could call home. Instead, someone whose professional mission is the development and construction of market-rate homes and communities feels he or she occupies a separate and distinct livelihood – barely able to understand, or relate to one whose livelihood focuses on public-private, capital-stacked low-income development.
Our broad socio-politco-economic context for housing requires – from the simple lens of the Commons – that we de-couple a reality from its pre-sovereign, pre-markets based rawness.
People need homes. And those people's children and their children need homes.
The Commons might hold that we as Commoners together own that flat fact, and all that it implies. As individuals, as a people, as a business sector, as the professed stakeholder in a broad empowering and enabling community called housing, we each and all "own" all the good and the bad and the ugly of this finite resource that is a person – someone we know or don't know – in a home.
So, when it comes to "The State of The Nation's Housing," an annual, thoroughly researched analysis of the intersection of socio-politico-economic benchmarks in a point of time, dating up to March 22, the Harvard University Joint Center for Housing Studies lays out its matrix of "challenges."
Here's how those challenges roll up as bullet points:
Affordability Squeeze
Housing Instability On the Rise
Longer Term Assistance Needs
Expanding Market Rate Supply
Meeting the needs of an Aging Population
Growing Risks of Climate Change
As an example of the rigor in the report's research and the clarity of its findings, here's how JCHS analysts summarize the first of the bullet points:
Millions of US households are unable to afford their housing. According to the American Community Survey, nearly a third of households spent more than 30 percent of their incomes on housing costs in 2020, including 14 percent that spent more than half of their incomes for shelter. Renters were particularly hard-pressed, with 46 percent at least moderately cost burdened and 24 percent severely burdened. Just over a fifth of homeowners also had cost burdens, including 9 percent with severe burdens.
The national share of cost-burdened households rose in the first year of the pandemic, climbing 1.5 percentage points to 29.9 percent in 2020. This includes a substantial 2.6 percentage point jump in the rate for renters and a 1.0 percentage point increase in the rate for homeown- ers. The increase among Black households was also disproportionately large at 2.4 percentage points, far exceeding that of white (1.6 percentage points), Asian (0.8 percentage point), and Hispanic households (0.6 percentage point). Although households with incomes under $30,000 still had by far the highest cost-burdened rates, households earning between $30,000 and $45,000 saw the largest increase in share—up some 4.2 percentage points.
The challenge overarching or underlying this challenge however, has to do with who's eyes roll back in their heads when they look at this – one of housing's six greatest challenges – and think, "this is not the business or livelihood I'm in. This is someone else's domain."
False equivalences also imply false differences. As people working in housing, we're people working to expand access for others to home.
Through a lens of an impassioned, invested, and engaged – perhaps biased -- third-party analyst, I'd restate Housing's 2022 challenges in three bullet-points.
People who don't have access to a home need it, and the access to safe, sustainable, resilient living options needs to remain open to their children and their children's children, the future of home.
People whose livelihoods center on making homes and communities for people need to adapt ways to work together across domains of state, markets, and blocks.
People who are not yet stakeholders in this challenge – young children, teens, young adults – need to feel the tug of inspiration, capability, purpose, and mission to join in solutions that will come of both wisdom and what's still to be learned.
Every challenge in housing comes down to two of the rawest of material resources, people and home. This is a challenge to evolve from tribalism and recognize the Commons sense that human lives – whose No. 1 influence-factor in health and well-being is their home – are a finite, shared, resource that we all own.
We have to recognize that as housing's No. 1 challenge – our separate, alternate realities based in tribal beliefs.
Ever notice that when many of us envision or refer to a place we call a "paradise" it has room for one or two or a few people, and that's it? Add lots of people, and it no longer strikes as many folks as paradise.
Join the conversation
MORE IN Policy
Ivory Innovations' House Party podcast features an up-close and personal conversation with Tiffany Pang, Chief Executive Officer at Outreach Grid, on how she focuses on combating homelessness with data.
Housing innovation doesn't just disrupt the cost of building; it disrupts the cost and value of owning.
A look at how the next generation of housing needs to look different and the way we think about zoning can help with that shift.
MORE IN Policy
Ivory Innovations' House Party podcast features an up-close and personal conversation with Tiffany Pang, Chief Executive Officer at Outreach Grid, on how she focuses on combating homelessness with data.
Housing innovation doesn't just disrupt the cost of building; it disrupts the cost and value of owning.
A look at how the next generation of housing needs to look different and the way we think about zoning can help with that shift.