Together with
Products
Windows For '21 Completions Start Closing: Here's What's Next
A casualty of 2021 supply chain dysfunction -- loyalty -- may be a source of business strain between builders and distributors when options open back up in 2023 and beyond.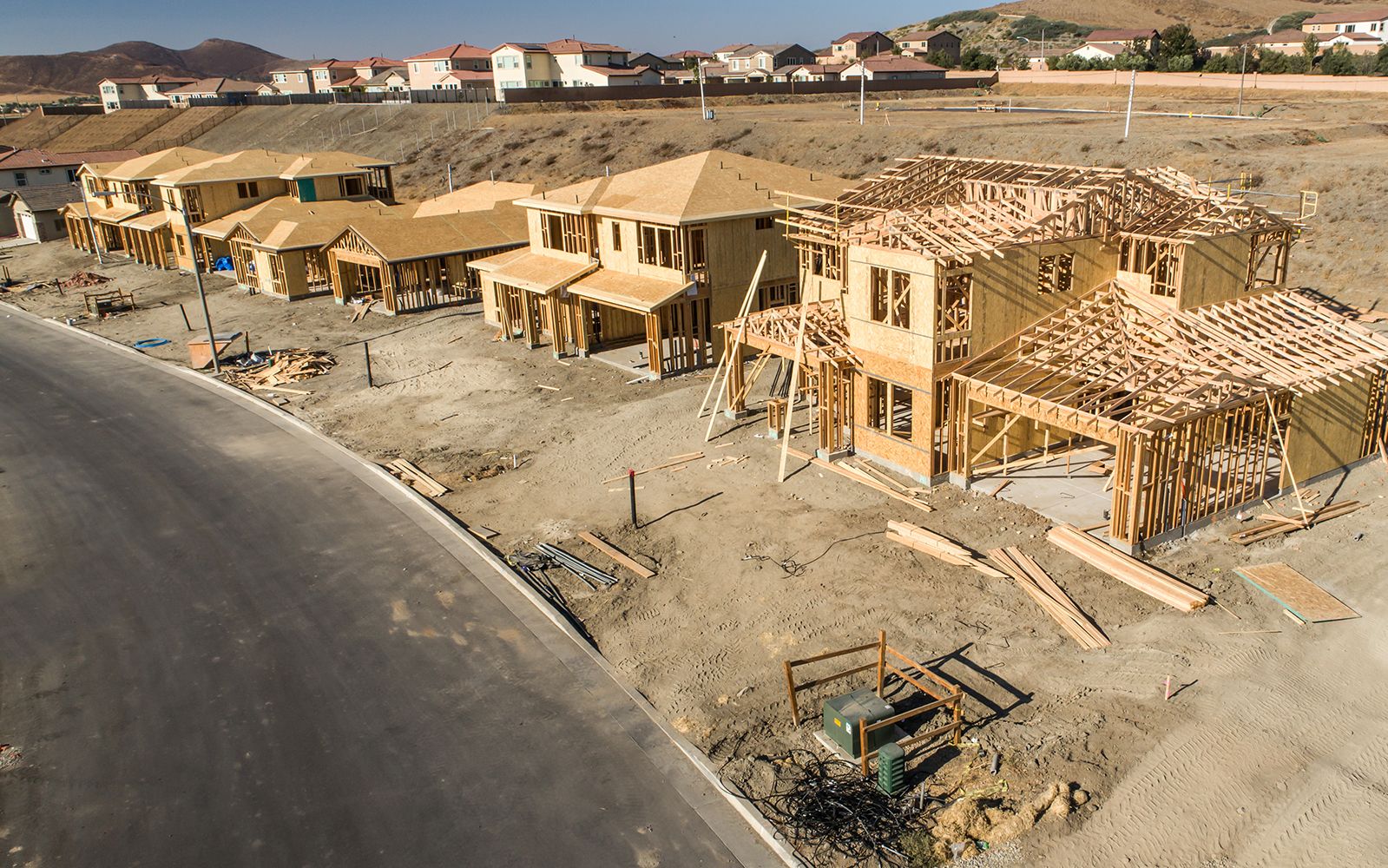 Thirty-three bonafide building-cycle days, counting today, remain between now and 2022.
Twenty-eight weeks, on the other hand, is the limbo at least some high-volume builders typically understand they'll endure before windows they need now will show up at their job site.
A question plaguing a construction superintendent, a purchasing manager, a community supervisor, a division president, a co-founder principal, or a corporate headquarters executive is, roughly, this:
How can what was a $125-or-so-per-unit vinyl window hold up completing, delivering, realizing the business gain, etc. of a $325,000 consumer durable whose multiplier-effect on the local and macro economy is so critically important?"
From a slightly different vantage point among many builders caught short on their current, near- and mid-term future access to critical materials and products in their value chain, the question starts to sound like this:
Are suppliers – many of whom have evolved in the past decade from multi-generation, family-owned and operated firms that once prioritized long-term multiple valuations, smoothed out inventory, and deep loyal customer relationships to lean, just-in-time, professional outfits that emphasize efficient, optimized inventory turns – more or less fragile in the face of supply shocks like the pandemic-induced global dysfunction?
Buying a property, improving it, and selling it at a profit – whether it's a resale or new-home construction – is running in sharp characteristic contrasts with dynamics playing out pre-pandemic.
Zillow Offers' iBuyer rise and mystifying crash-out illustrate on a grand scale how vulnerable property transaction algorithms can be if you can't get a new window installed in the time you thought.
What about those quant-driven B2R investments, modeled on money-printing single-family homes generating rents rising with an ever more powerful tide of consumer demand? When and how are the window deliveries going to happen within a 28-week span, so that all of those new SFR properties move from the quant model to the real world?
Challenges of a sell-to-production homebuilding investment, development, and construction (or remodeling) reality are just now truly coming to light. Production, given systemic supply chokeholds where root causes and financially-debilitating symptoms lock themselves into a negative feedback loop, is at capacity and incapacitated, especially compared with prospective demand.
Selling to production, in effect, means that if a builder plans to complete and settle a new home in the remaining 33 days of 2021, the order for the windows had better have happened between late April and mid-May, at the very latest. Windows those builders on a tear to deliver tens of thousands of B2R units between now and the end of 2023 had better be on firm order right about now.
Some builders, of course, have known that and stockpiled supplies so that they're not as disabled as their peers.
Apparently, though, not a majority of them.
A recent survey by John Burns Real Estate Consulting notes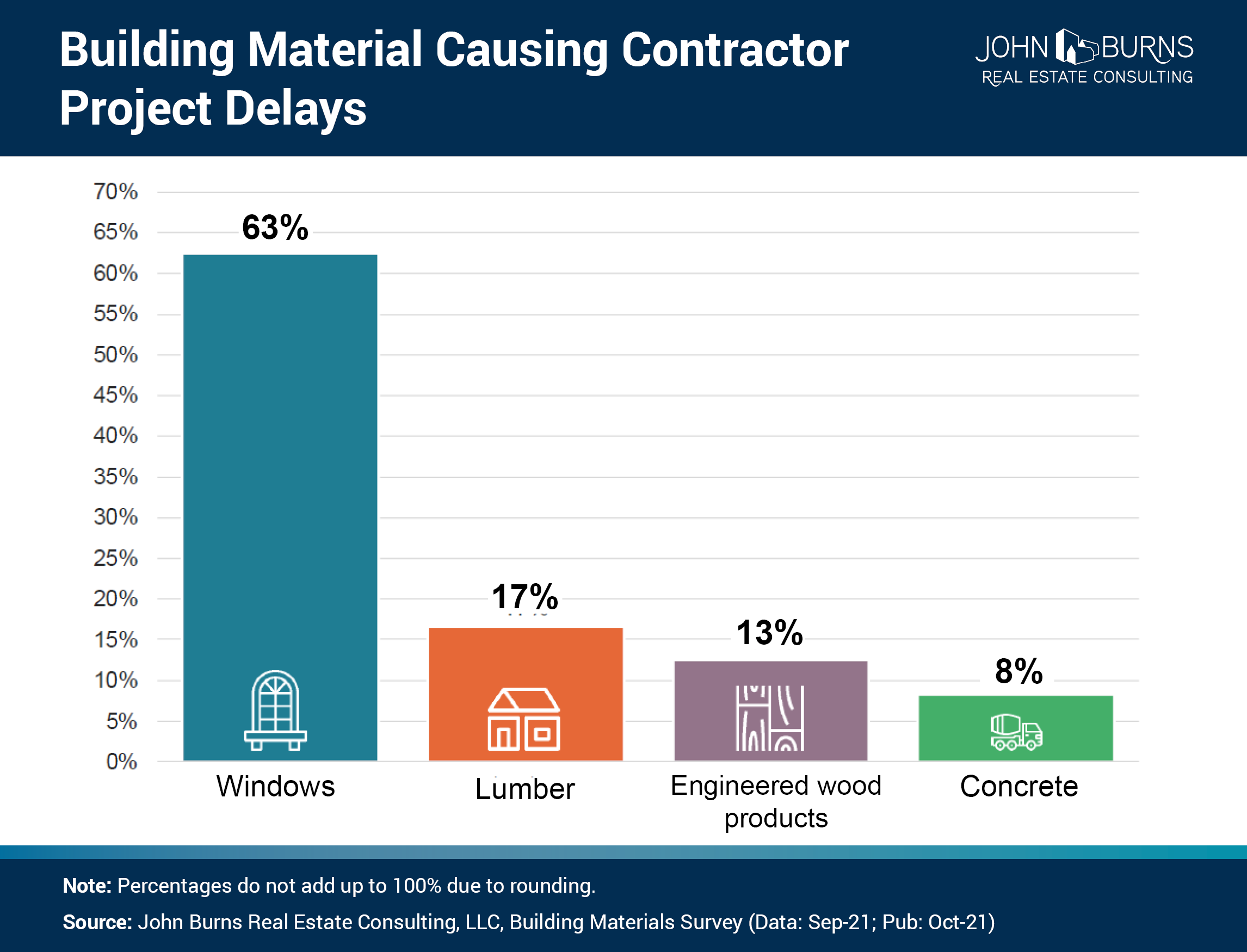 [Builders surveyed] cited windows as the biggest material shortage right now. Average lead times for windows currently range from 4–15 weeks with some window lead times extending 20–45 weeks. Prior to COVID-19, lead times were typically 2–3 weeks.
JBREC analysts Chris Beard and Kylie Raposa add that windows themselves comprise a complex ecosystem of raw materials and manual labor, a construction business microcosm whose supply-and-demand dynamics prove out one thing: Adding money to the equation does not accelerate or expand volume -- rather it tends only to drive up pricing.
Beard and Raposa unpack the particular strains to window manufacturing and distribution with this further commentary:
Glass, resin, and vinyl are all having big issues:
Storms: Winter Storm Uri in Texas disrupted production of resins, and as the recovery from this storm was beginning, Hurricane Ida damaged refineries and chemical plants along the Gulf Coast. These delays are impacting an array of industries, but the window industry has taken the brunt of it.
Capacity: Most of the industry is supplied by just a few insulated glass manufacturers, all of which are running at capacity. These insulated glass plants are located near major window manufacturer locations throughout the United States, but strong demand as well as labor shortages at these facilities prevent manufacturers from running at full capacity. Several major glass manufacturers put customers on allocation earlier this year due to material shortages.
Material Shortage: Resin used in the production of vinyl is extending vinyl lead times upwards of 4–15 weeks, with some window manufacturers averaging 20–45 weeks.
Now, circle back to those 33 building-life-cycle days left in 2021.
Window manufacturer and distributors have one perspective on the predicament, a position shared by manufacturer and distributor suppliers in construction right now. Namely, in a sell-to-production context, they've got the reins of power.
Their customers – homebuilders, remodelers, and end-user consumers – take an altogether different view of their own bind as a result of the disruption. Namely, in a sell-to-production context, they'll go where they need to go at the flip of a switch to eke out every ounce of production they can get these days.
The X factor of 2021 and heading into 2022 is price tolerance. As we discussed yesterday, both producers and consumers have been absorbing generational cost increases.
New houses, just like new windows, are a complex cocktail of manual labor intensiveness and 18,000 parts and shelf-keeping-unit pieces, each with its own sub-piece level supply chain. Adding a flood of capital to the environment – which consumers have so far proved willing and able to do, backed by lenders, investors, securitizers, on-up the finance chain – doesn't make homes happen faster or in greater volume, only more expensive.
The tolerance for price increases at every level right up to home prices has exceeded anything this industry has seen," says Ken Pinto, president of Kenzai USA and TBD Dream Teamer. "In the past, from the distributor's perspective, they'd strive for loyalty among their builder customers and would have to scratch tooth and claw to pass along price increases. Now, everything they produce is flying off the shelves as fast as they can make it. They're not so reliant on loyalty anymore because they're getting their inventory turned, and getting better and better margins."
Those margins, too tight to attract much interest among private equity and corporate institutional investment historically, have, of late, become part of residential construction and real estate's funnel cloud of capital and mergers and acquisition magnetism.
In turn, however, builders have taken a more-transactional get-it-any-way-possible position, tossing loyalties out the window as they pursue a crash-course blitz to complete as many units as possible within the 33-day range.
Builders are looking at lean, just-in-time, inventory turn and return-related operations, and they're saying, 'we know we have to get there, but how do we get over the chasm of now first?'," says a senior-level executive overseeing high-volume single-family development and construction projects in various U.S. regions. "If just-in-time is more vulnerable subject to the whims of externals that expose us all to shortfalls, isn't there a bridge from deeper inventories to lean inventories that we need to cross?"
Pinto, like others with insight into supply chain dynamics, believes it will be the end of 2022 and into 2023 before the shocks to the system "level-off." At that time, but probably not before then, manufacturers and distributors may remember what's missing in action these days.
At some point, distributors and manufacturers will wish that they strived more to sustain that loyalty that's been an important ingredient of their success," says Pinto.
We'll count the days until then.
Join the conversation