Together with
Leadership
The Builder's Daily: 3 Reasons Why
Mission? Vision? Strategy? They'll all come in due time. For now, TBD is all about just being here ... with a purpose.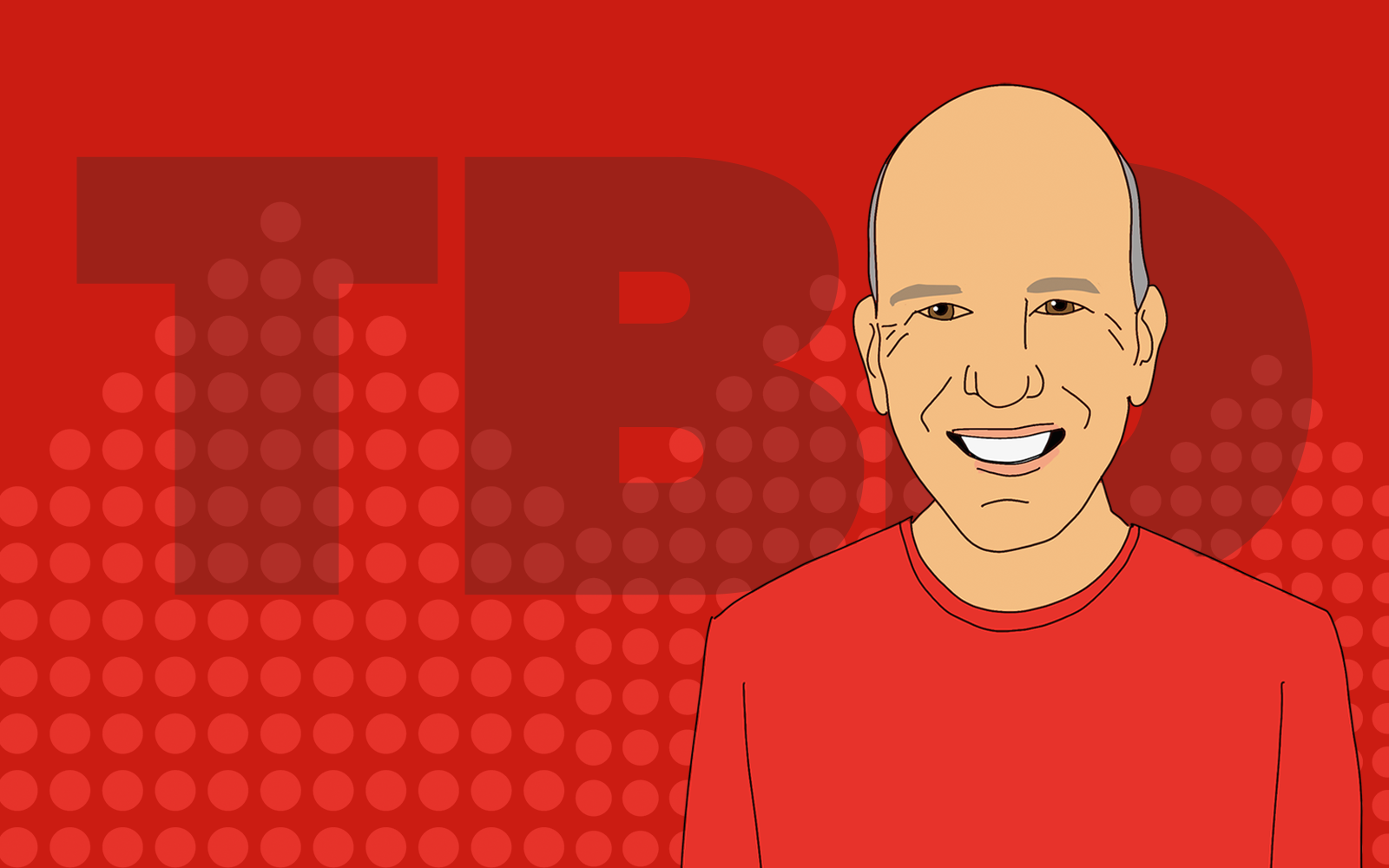 You only get to do this first once. So, here's the best I can do on a gloomy late-wintery morning in central New Jersey, with an answer to the question, "Why The Builder's Daily?"
One speaks to now, in the middle innings of the Covid-19 pandemic shock, its economic fallout, and accompanying social upheaval.
A second frames itself in the realm of always, those timeless features and ever-repeating cycles in housing that nag as a constant feeling of déjà vu.
Finally, a third reason stems from our futures—reaching back in our direction with a wink and a nod—where challenge and opportunity make a horizon of destiny.
Let's start with now, March 2021.
This Time Is Different
The flat-affect despair in the voice of the chief marketing officer of a top-five new-home market homebuilding firm spoke for itself. None of the four or five of us on the February Zoom call mistook it for anything other than what it was. The pain of powerlessness.
"We are sold out of our inventory of completed homes," she said earlier this month on a Zoom call with colleagues from around the business community. "I have people coming in who'd buy today if I could put them into something, but we've got nothing we can do for them now."
What more needs be said? She spends every waking moment and every fiber of her career effort fixated on causing people to want to move into one of her privately-held firm's new home communities. And now, they're lining up at her door to do just that, and she can only say, "we'll have something for you in eight or 10 months; can you wait while we line up the land, the project financing, the permits, the construction crews, the materials, etc.?"
More demand than supply may sound like a good problem to have.
Builders — in the broad sense of those whose livelihoods focus on making and evolving places for people to live – know better. They navigate these mismatches of timing as part and parcel of what they do. Whether or not they're in the same boat as our CMO in their markets or submarkets, they well understand the squeeze of supply constraints — on land, on access to labor, on materials, on local policy process, and on capital — as risks to their business.
Here are five harshly-framed views of today's structural symptoms, risks, and challenges. They don't even count for the uncertainty, doubt, and threat of today's health, economic, and social crises, which may intensify their impact and add to their urgency:
Household income growth has failed to keep pace with costs to produce new residential structures and communities. Results: Underbuilding by well over a million new single-family homes in the past 10 years; average selling prices that price-out homeownership for more than half of today's households, and make new home prices — averaging over $340,000 — inaccessible for more than three out of four working households.
Outdated methodologies, processes, and sourcing of critical resources trap unproductive practices, operational models, and productivity. Results: Productivity in construction lags every other major manufacturing sector, and remains paralyzed — a big constraint on financial equity growth.
Local electoral politics and real estate developers' interests have reached stalemate or worse, with elected officials, who often win votes by promising ever-more draconian controls, fees, design guidelines, approval delays, and encumbrances on would-be developers and investors. Results: 30 cents of every $1 of Average Selling Price for a new home reflects regulatory cost burden weighing on home prices.
Skills and talent deficit, on the job-site and in the office and back office, organizations large and small face an ever-more-intense, expensive, and critical constraint resulting from ineffective competition for the nation's best new entrants into the workforce at the skilled-labor level, data scientists, materials engineers, and business strategists. Results: 6 skilled and experienced trades people retire for every new entrant into the residential construction field, representing a talent cliff that puts all future business models at risk of massive cost and production variance.
Business operations and strategic models that focus on their own resources and processes first, and only secondarily on solving consumers' living challenges. Results: Housing and its business enterprise leaders remain anchored to cyclical swings rather than developing planning, resource investment, and predictability models based on achieving excellence in consumer pull rather than supply push.
Experts estimate that, due to these five pain points, new home and multifamily community development today cost upwards of 25% more in direct input costs than they need to. Further, policy and regulatory burdens at the local, regional, and national level layer up to another 30% into renters' and home buyers' monthly and life-time costs.
The aim of The Builder's Daily community, its daily insights, connections, and solutions-focused program agenda is to serve and support five key stakeholder decision-makers in real estate development and construction's value chain. We'll cover single-family for-sale, for-rent, and multifamily market-rate and affordable development, finance, policy, and construction, all from the standpoint of serving to improve access to better decision-making:
Strategic company principals, executives, and management
Purchasing, sourcing, and procurement tactics and strategy.
Architects, designers, and product specifiers
Multifamily construction management and general contractors
Remodeling, replacement, and renovation pros
Land and real estate strategists, negotiators, and acquisition/development specialists
Not having homes to sell today — for any one of these bedeviling reasons – is a thing. In the once-in-a-blue moon moment of fear-of-missing-out contagion and historically low interest rates, it's an existential one.
Once, not long enough ago, there were too many homes standing ready. Where were the buyers then, in '09, in '10? Nowhere, it seemed. A tiny trickle.
So, for now, The Builder's Daily's No. 1 rule is this.
Just be present. Be real. Be here. Be constant. Show up consistently and prepared. Be the place you'd want to come home to every day.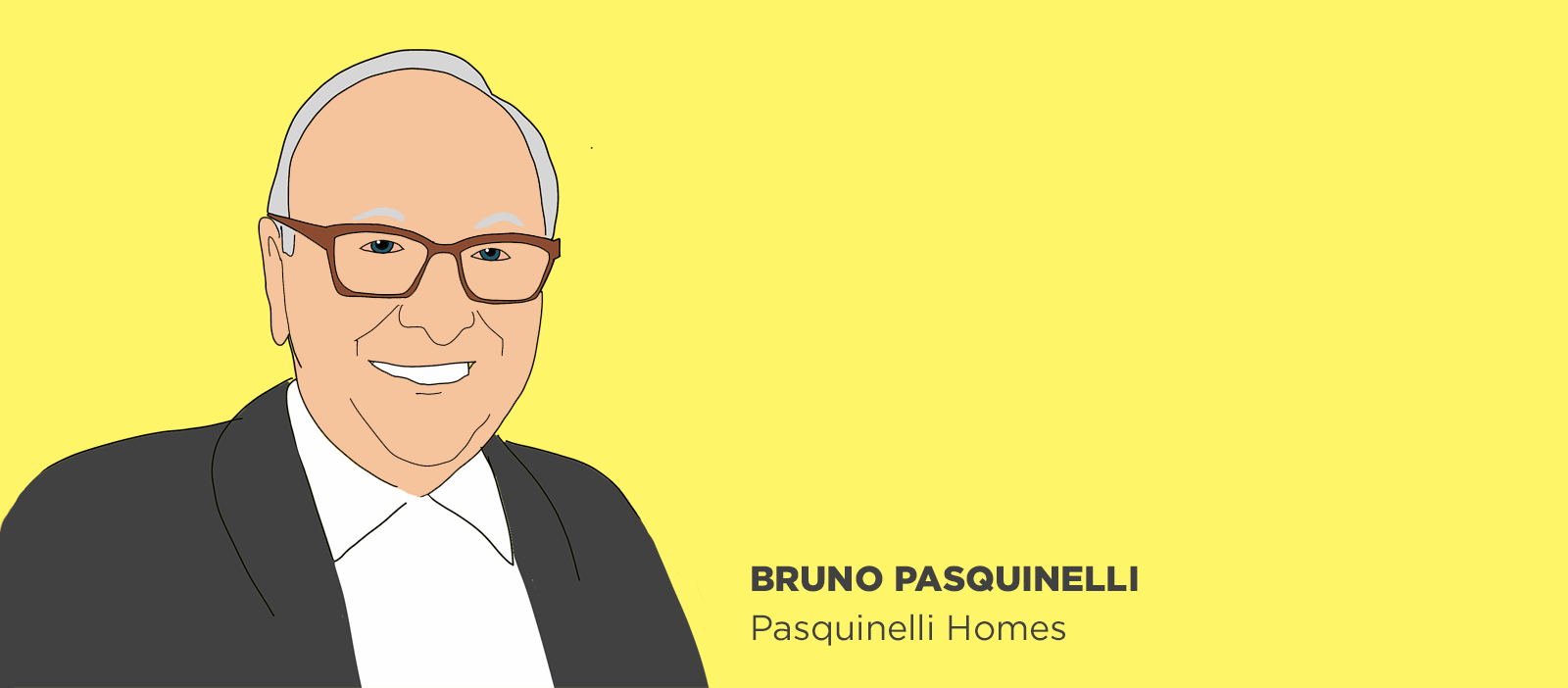 Same As It Ever Was
Today is no different in those ways than it has ever been. Tomorrow will be no different. Clearly, now is made up of past ingredients and forces reconstituted for the moment, and the muscle memory of experience, best practice, and acquired wisdom suffice as tools of reckoning and beacons of resolve. The biggest, most important factor in this business never, ever changes, and never will—everybody needs a home. What sets one builder apart from another builder from another builder come down to two things: Character and relationships.
Bruno Pasquinelli, who with his brother Tony, founded a Chicago-based homebuilding company in 1956 that mushroomed into a multiregional, multi-generational, privately-held empire over the following four-plus decades, put it another way.
"It's money that goes out; and it's money that comes in! What do you pay for? What do you sell for? That's it, all you need to know," Bruno told me over drinks the first night of Martin Freedland's Presidential Conference, 15 years ago or so, when we first chatted in one of the Inn at Aspen conference reception rooms, and I probably asked him some dumbass question with too many words and not enough of a point.
Bruno could pick any of those factors and forces that keep colleagues, peers, partners, and rivals tossing and turning at night and say, "Bring it on!" He saw factors, issues, and matters that could either irk or ruin operators like he and his brothers and sons and nephews as opportunities. Each of them stood for a way for his competitors to fail and for his team of associates to find ways to survive, grow, thrive.
That telltale habit, which you'll find so commonly among people in the noble business of making the places people live, got under my skin but good.
Their reflex is to focus head-on at a challenge and see in it sheer, tantalizing opportunity — part of it recognizing that others may fail where they'd forge a path to success. They may be 21st in market share in a particular area. They may never have built a home for a 55+ buyer before. They may have maxed out their revolver. They may never have developed product for a particular grade or urban infill tract in the past.
Still, character trumps their comfort zone more often than not. A problem is a challenge is a dare, and a dare is an opportunity in disguise.
It's got everything to do with people's "yes" or "no" answer to the work you do and the work you want to do for a livelihood, for a company with your own name on it, for a mid-sized organization in the ecosystem, or for a corporation that may rank among the Fortune 500 Most Admired. This has got everything to do with the word home. It's a house or apartment. It's a neighborhood. It's a town, a place, a state or a country. Home is not a unit, nor a closing or completion. Home is what we call our place in this short life.
Those people say "yes" or "no" as customer buyers or renters, lenders, investors, elected or appointed municipal officials, community activists, trade partners, suppliers, building code inspectors, land developers or sellers, or a talented young supervisor, based on you.
Who you are matters when it comes to saying "yes" or "no." That's the timeless part, the people part.
So, for now, The Builder's Daily's rule No. 2 is this.
Believe.
Despite building's bad rap of being "unimpeded by progress," and its array of chronic, decades-long challenges, people in the field across the business ecosystem  are solvers at heart.
At The Builder's Daily, we're believers in the power of your character, time- and stress-tested through good times and bad in housing, the economy, and life. We believe that if you have The Builder's Daily to come home to every day, those daily achievements can amount to community-fueled solutions.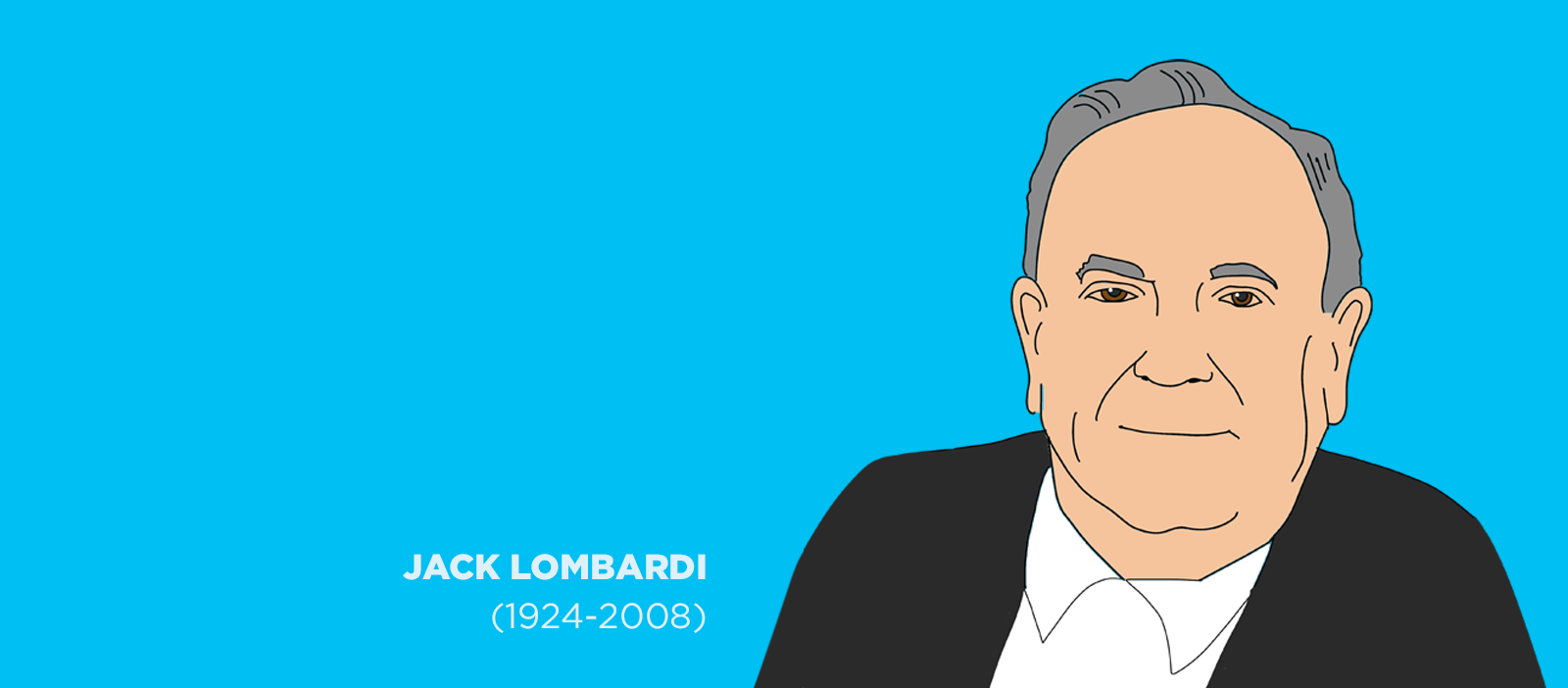 Back To The Future
The thing is, 2030 will be different.
And looking back at these days – at the turbulent start of a decade – these challenges, these opportunities from a vantage point of say, 2050, we'll very likely hardly recognize the artifacts of raw input, process, and management we take today as the best way we can develop and produce homes for people.
A brief digression about the late Jack Lombardi (1924-2008), whom I came to know in my early days as a reporter in the late 1970s.
Jack, the son of an Italian immigrant blacksmith, had worked at his family's North White Plains, N.Y., service station as he came of age in the mid-1930s. After distinguished service as a sergeant in the U.S. Army in World War II's Pacific Theater, he worked his way up to regional sales management for Toledo, OH-based Champion Spark Plug.
Jack knew the potholes in every street. He knew which neighbors argued over which trees were on whose side of a property line. He was first-name with local diner waitresses, the local power company managers, the trash haulers, and he knew who hung out and tended to get in trouble with the cops at the town's all-night 7-11. When it came to grasping this ever-more-well-to-do locality's need for affordable, workforce housing, he hardly needed to study the matter. He lived it.
And Jack knew this about the future: that we'd look back 10, or 20, or 30 years and see a vastly changed world. And we would hold ourselves to account. He was in a position to impress all of its meaning on a young, aspiring reporter for a local newspaper, who knew nothing much and had everything to learn about what it would take to do his job covering a town where Jack Lombardi was the benevolent "boss" for 44 years.
A spark-plug of a man when I met him, the 54-year-old, already silver-haired Lombardi would gavel a call to order of an every-other-week meeting of the Town Board of North Castle. One weeknight in the dead of winter 1979, he led his fellow commissioners and all those attending the meeting in a pledge of allegiance. It was roughly the same as he'd done it since 1961, when, at age 36, he was first elected Town Supervisor of one of New York City's wealthier, faster-changing bedroom communities, and how he would continue to open proceedings through to his Swan Song as head of the Town Council at age 80 in 2005.
On the agenda that night in 1979 was a residential developer's plan for a cluster of attached townhomes, some of which were to be made available to less than well-heeled potential buyers who'd qualify as essential workforce in the community. The proposal would remain on the agenda for more than 48 months, going through public hearings, analysis, board discussion, debate, environmental and wetlands reports, economic and infrastructure and trash collection impact studies, tax-basis analysis, sewage and storm water effects, traffic and road safety projections, local school system implications, law enforcement and fire safety ramifications.
"This town needs this project," Lombardi would say, no matter how heated the debate or fiery the objections. "We need to start providing options for schoolteachers, and our firefighters, and our EMT technicians, to live in and become the future of our community."
Baby Boom era young adults, you see — people like Jack Lombardi's own young-adult kids — were being priced out of communities they'd grown up in. Already, housing was leaving many behind, and many out. Residential real estate's eternal triangle of capital, policy and construction costs narrowed the field of those who could participate. The story of the inclusionary zoning development played out episodically, a plotline of thrusts forward, setbacks, breakdowns, high-drama, binders full of tedium, exhibits, flipcharts, backroom handshake deals, debates, disputes, trade-offs, political theater and grit-level boundary-line feuds.
"This project is about this town's willingness to build for our children, and their children," Lombardi told me in his office one afternoon shortly after that first boisterous hearing on the development. "And the importance of being open to building for other people's children, and their children. This is a project you should learn to tell the story of."
These 40-plus years later, I'm still learning that story.
So, for now, The Builder's Daily rule No. 3 is this.
Learn. Listen. Discover. Ask the better question. Reframe the challenge. Don't quit before the magic of action, of community, of culture get a chance to play a role in how things might improve.
Now, let's do this and see what comes of it, shall we? For our children, and their children. For other people's children, and their children.
That's reason enough for all of us.
Join the conversation
MORE IN Leadership
Although most builders' well-engineered "shock absorber" – hefty gross margins – has undergone moderate stress in the past six or seven months to keep selling pace up, that shock absorber's got its work still cut out for it in the stretch ahead.
To hear Tom Mitchell, a few more new Tri Pointe divisions – organic and or via acquisition – may follow closely on the heels of the Utah expansion. One of them sounds imminent: Orlando and/or Tampa-St. Pete, FL.
In a bid for a competitive share of the higher-end of the Salt Lake City, Provo-Orem, Ogden, Draper, and Saint George new residential explosion, Tri Pointe taps a Utah native son to lead the charge.
MORE IN Leadership
Although most builders' well-engineered "shock absorber" – hefty gross margins – has undergone moderate stress in the past six or seven months to keep selling pace up, that shock absorber's got its work still cut out for it in the stretch ahead.
To hear Tom Mitchell, a few more new Tri Pointe divisions – organic and or via acquisition – may follow closely on the heels of the Utah expansion. One of them sounds imminent: Orlando and/or Tampa-St. Pete, FL.
In a bid for a competitive share of the higher-end of the Salt Lake City, Provo-Orem, Ogden, Draper, and Saint George new residential explosion, Tri Pointe taps a Utah native son to lead the charge.