Together with
Technology
Synergos — A Unit Of Japan's Asahi-Kasei — Buys AZ's Brewer Companies
A multi-scoped supersub array of contractor services under one roof, running on advanced digital-twin building technology, rises in Phoenix. Here's what it means.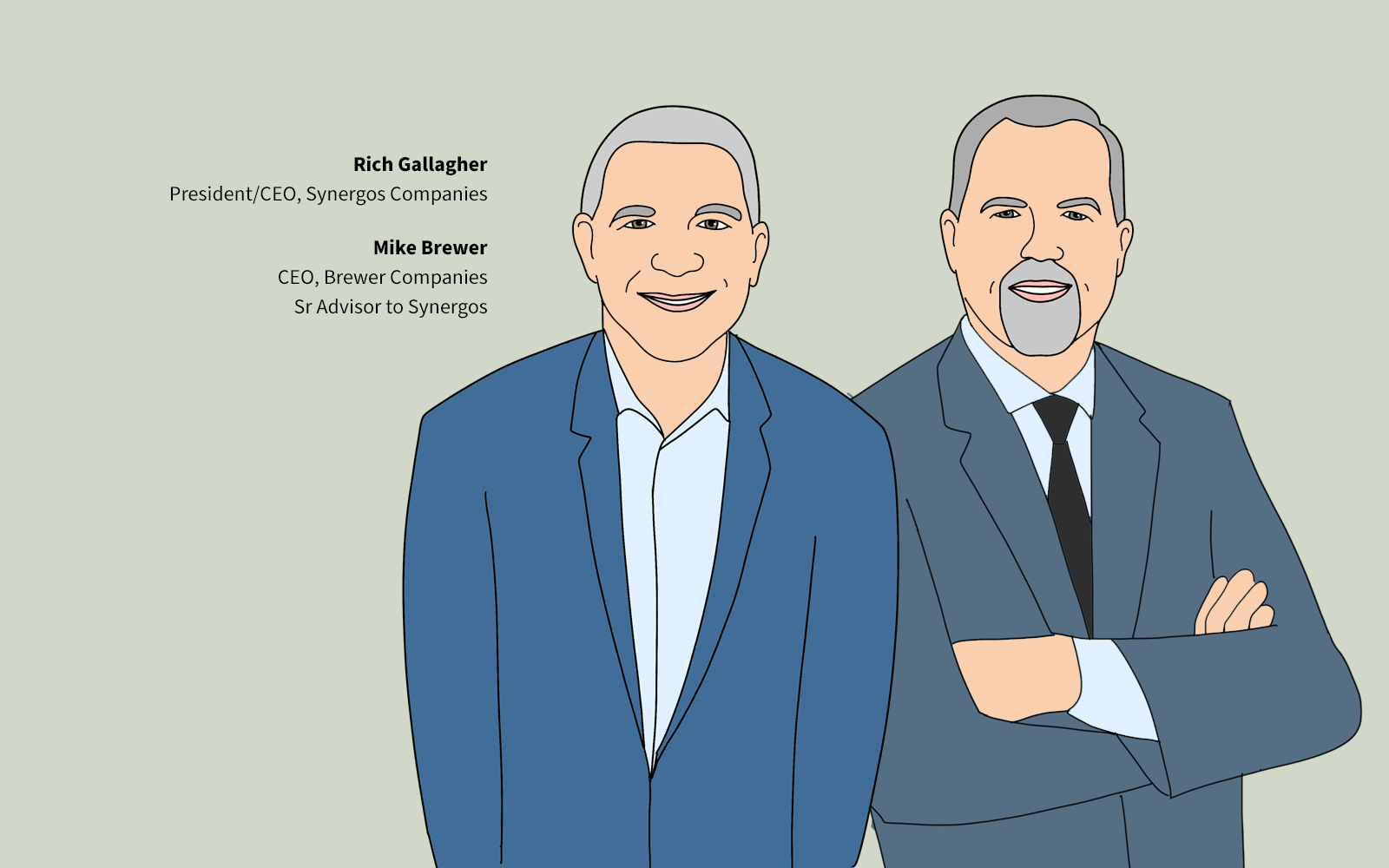 Residential real estate and construction's sector-wide hurry-up offense, where power players have been seizing every chance they get to secure capability – i.e. land, materials and assembly platforms, technology, and capital – amidst a generational capacity crunch has its latest sign of a major pivot in the form of a deal between two Southwest and Western regional forces that offer multi-scoped construction contractor services.
The News
Synergos Companies [told its clients and others this morning it] has acquired 100% of all issued and outstanding membership interests of Brewer Companies including Brewer Enterprises, Brewer Commercial Services, and Benjamin Franklin Plumbing.  Brewer Companieswill be joining Austin Companies, Erickson Companies and DSI as members of the Synergos family.
Here's the footprint of Synergos' growing family, whose parent company, Japan-based Asahi Kasei operates one of Japan's leading homebuilding companies, and, like Sekisui House, Sumitomo, Daiwa House, Misawa Homes, and others, has worked to expand its business investments in North America: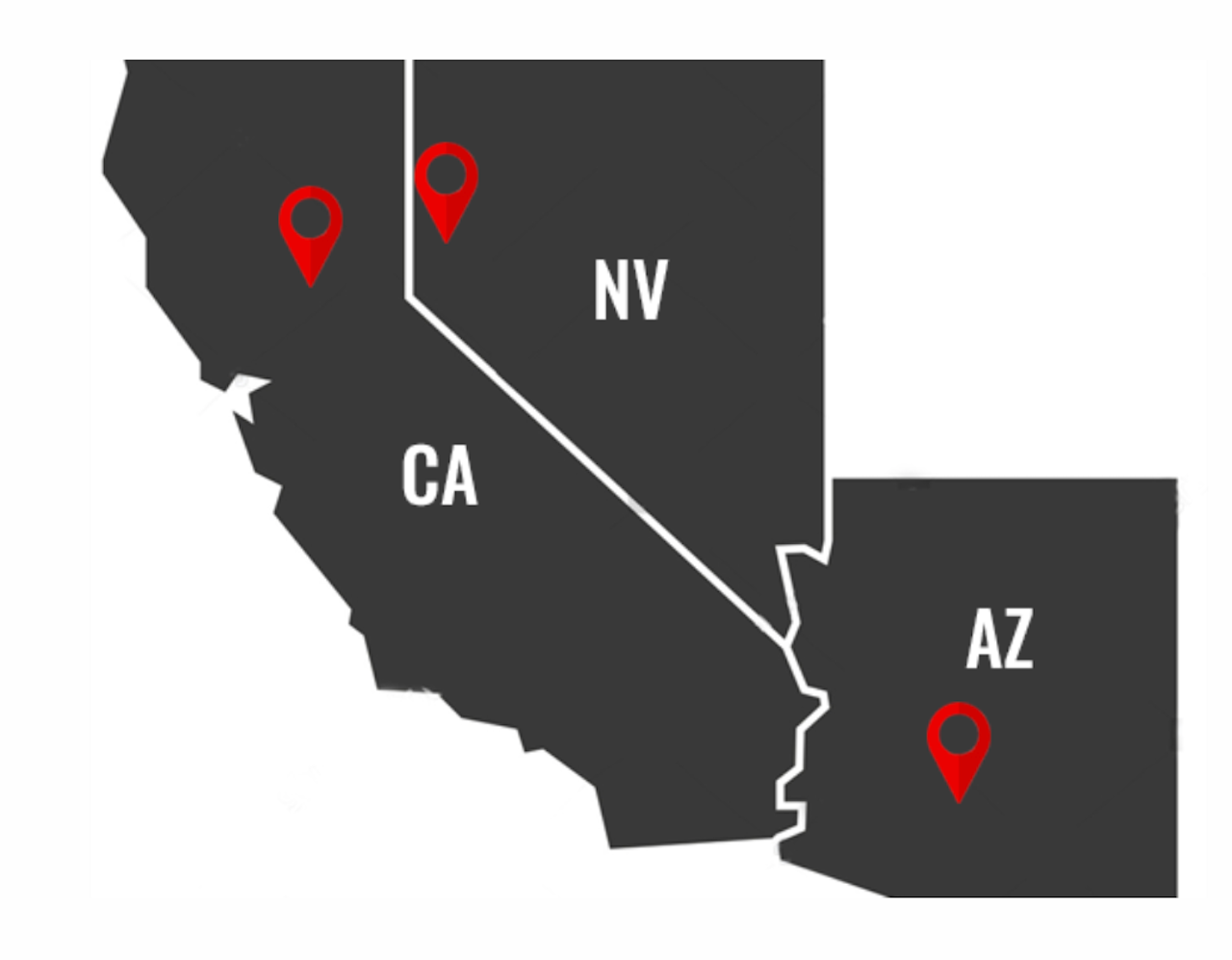 The Synergos-Brewer Companies combination stands as a sharply-drawn example of a latter-day approach to stitching disparate structure-and-systems suppliers and subcontractor crews into a more elegant and streamlined end-to-end building lifecycle. On Oct. 28, we wrote:
Other more or less fully integrated construction trade and installation services platforms, combining old- and new-school construction expertise, evolved professional management, exponential technological and data capability, and, yes you guessed it, a boatload of capital looking for a way into the space, have taken on a world-domination profile in their strategic and business outlook.
Of the latest combination, a TBD Dream Teamer has this to say:
The Synergos team is focused on creating a super sub value proposition for their builder customers. Benefits of this offering include more transparency on when services will be completed, and more accountability across the trades that share the same owner," says Margaret Whelan, founder and ceo of Whelan Advisory LLC, a provider of investment banking and financial advisory services to owners and founders of land, home building and building products companies. Whelan, who served as exclusive advisor to Brewer Companies, adds, "Mike is a well recognized leader in our industry, from procurement to training and development, his value add business model is unique and attractive to many parties. The combination with Synergos makes a lot of sense, as they come together to better serve the growing Phoenix market."
What The Builder's Daily Audience Needs To Know
The combination deepens both the multiple-scoped operational stacking and the geographical local-scaling of subcontractor capability – framing, mechanicals, electric, plumbing, concrete, HVAC, doors, etc. –  in some of new-home construction and development's most torrid markets in the Southwest and West Coast.
What's been working for Synergos – which evolved out of Asahi Kasai's 2018 purchase of the Erickson Companies' framing & truss platform, and integrating leadership under former Pulte regional executive Rich Gallagher – is this:
The stresses we face as companies, whether it's in a time of peak activity or at the bottom, are essentially the same," says Gallagher. "Those stresses separate builders and their trades – emotionally, in focus, and self-interests. What we've zeroed in on at Synergos is working to rebuild bridges of trust, based on performance excellence, transparency, alignment, and visibility."
Hallmarks of the absolutely vital performance requirements of a multiple-scoped array of contractor services, materials, installation, etc. would be greater velocity in inventory turns, less friction, and smoothed access to the 18,000 separate bill-of-materials piece-level parts that go into an average new home.
Gallagher and Brewer Companies' Mike Brewer – who's distinguished himself in the Arizona home construction markets as a plumbing and multi-service contractor platform for more than four decades – highlight stellar track-records of performance, reliability, and relationships as keys to the logic of horizontally multi-scoped contractor services.
The storyline is less about our combined company presence across the state and more about the powerful path that we are able to forge together as we aggressively address those challenges that we all face together to bring stability, trust and predictability back to our industry," Gallagher and Brewer said in a joint statement.  "The passion to drive innovative, transformative, and necessary change into our industry is what makes the Brewer organization a uniquely perfect fit into the overall Synergos vision. We are convicted in our collective belief that we can provide a systematic solution for our builder customers that delivers a transparent and on-time delivery against schedule expectation. Why? Because we are already doing it."
What It Means In Homebuilding and Development Now
An arms race among operators – strategic homebuilders, single-family-built-to-rent players, developers, etc. – has intensified around capability and timing.
Access to entitled land, to a resilient materials and products supply chain, to a ready-and-skilled workforce, and to ready-capital – all in a moment of dynamically steepening risk and bigger rewards – will yield disproportionate advantage to larger, more financially-nimble, and more technologically- and data-enabled players. This advantage will come at the expense of smaller players, more prone to turbulence, volatility, and stress that come as would-be buyers of everything meet with restricted supplies of everything. This means that many of construction's vast ecosystem of incumbent players – many of them multigenerational technical experts in a construction silo – may find themselves swayed into a streamlined, lean-management, just-in-time, financially optimized future.
We feel that if we can secure competency and resources to flow through more and more critical path steps in the construction process – from concrete, to the envelope, to the systems – we can also play a more helpful role with builders at the front end of the building cycle," says Gallagher. "We can walk the job with the builders pre-slab and look at the plans, and with our digital-twin technologies, align every process through the cycle. With our disciplines in full swing, even today we can take a home from lay-out of the form boards to electrical-rough finish in 32 days versus a typical 70 to 80 days. And we know how to be flexible enough to accommodate local builder variations.
This is key to our value proposition around collaboration and trust with our builder customers," says Gallagher. "Synergos gives our family of trade partners a platform for unified coordination and information sharing centered around providing a predictable construction schedule, harmonizing plan design and installation, driving efficiencies through industrialization and manufacturing of jobsite tasks, and synergizing logistics for material and labor utilization."
To those with the heft, the edge in access to scarce resources, and the ability to weather near- and mid-term turbulence, go the high-reward spoils of a decade buoyed by structurally strong demand for new, improved, healthier, and more attainable homes and communities.
Join the conversation
MORE IN Technology
The capability to improve, in good times or bad, will hinge on enterprises' ability to blend cultural and data transformation to zero in best on undeterred homebuyers' pursuit of value.
As higher and higher finance costs upend pro forma margins and depress land valuations, we'll see a culling of the weak vs. strong players in the BTR space over the next six to 18 months.
"Trying to align your business to the market on 'stale' data is not an efficient business practice and requires larger swings in pricing as you look to recapture lost revenue." — Paolo Benzan, Constellation Homebuilder Systems
MORE IN Technology
The capability to improve, in good times or bad, will hinge on enterprises' ability to blend cultural and data transformation to zero in best on undeterred homebuyers' pursuit of value.
As higher and higher finance costs upend pro forma margins and depress land valuations, we'll see a culling of the weak vs. strong players in the BTR space over the next six to 18 months.
"Trying to align your business to the market on 'stale' data is not an efficient business practice and requires larger swings in pricing as you look to recapture lost revenue." — Paolo Benzan, Constellation Homebuilder Systems