Building Tech & Products
Relinking The Chain: Here's A Key To Restoring The Channel
Introducing our Dream Teamer Ken Pinto, with a solutions-focused Supply Chain MasterClass, aimed at helping builders and partners work through homebuilding's biggest risk factor in late 2021 and beyond.
Ken Pinto
September 15th, 2021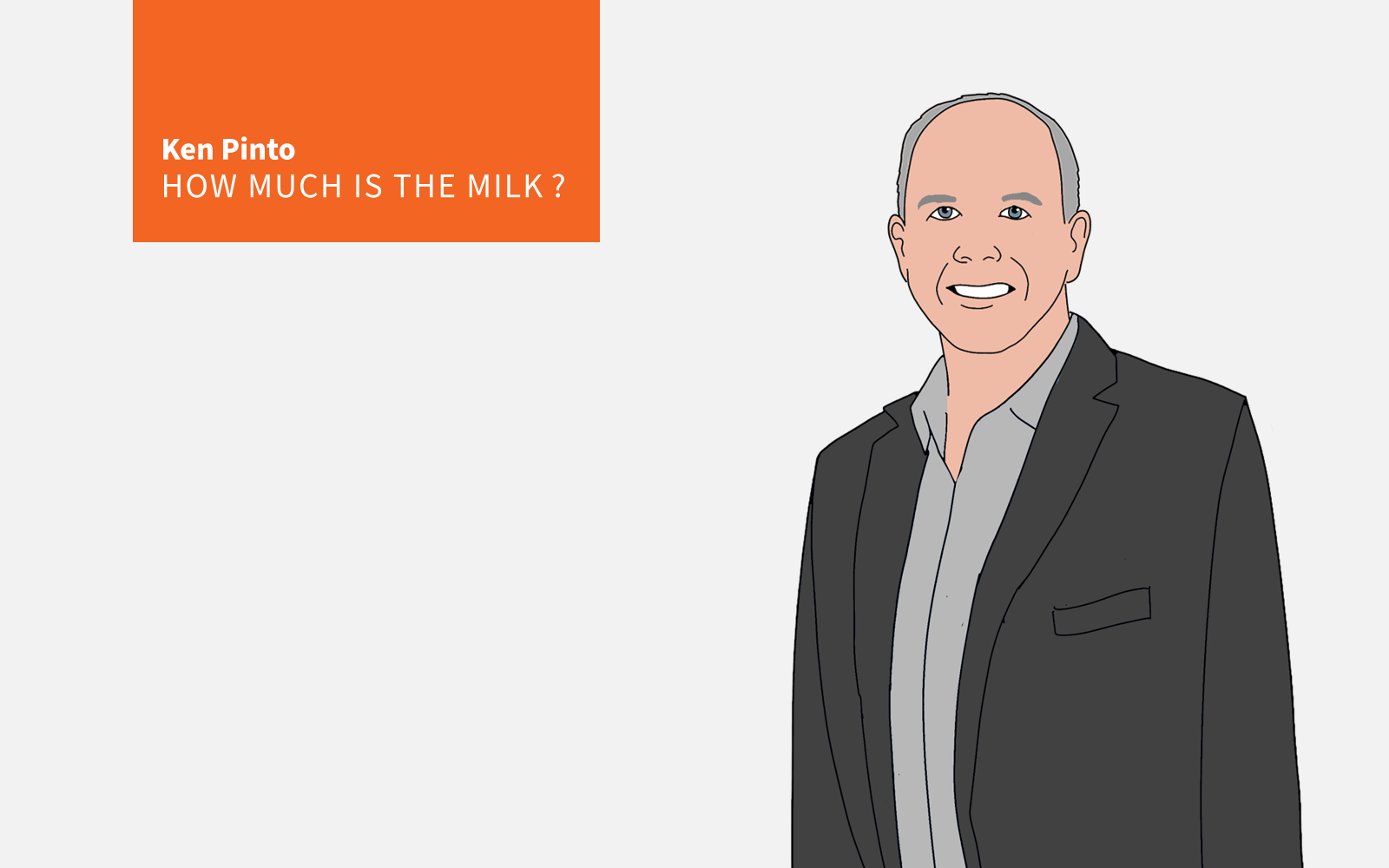 [Editor's note: America's bent, snarled, disrupted, and broken supply chains lie at the heart of one of our economic recovery's chokepoints. For homebuilders, supply chain blockages – coupled with sudden inflationary spikes – are wreaking havoc on schedules, budgets, home prices, community development, employment, and economic growth. Here, The Builder's Daily introduces the Supply Chain MasterClass with Ken Pinto. Ken, a TBD Dream Team member, is founder and principal of international supply chain solutions company Kenzai USA, and is author of the newly published "How Much Is the Milk? Uncovering Your Greatest Cost Savings in Residential Construction by Listening to Your Suppliers.]
The National Association of Home Builders estimates that if the homebuilding industry were to build two million homes per year, which it never has, we would catch up to new family formations in about 45 years.
Something has to change, but what?
A global shortage of shipping containers, container ships, and the personnel to load and unload these ships has made it all but impossible for manufacturers to acquire raw materials and components from overseas sources. If they are lucky enough to get the raw materials, keeping enough employees on the assembly line floor has arisen as another daily struggle.
Let's say they pushed through these obstacles and produced a finished good. Now, they need to put it in a box. The largest global supplier of paper pulp is having trouble finding enough cargo ships to get the pulp from Brazil to the United States.
Even if a manufacturer were fortunate enough get a cardboard box, now, they need to seal it with adhesive. This process remains disrupted since the February 2021 subfreezing temperatures in Houston, TX damaged the petrochemical plants. Okay, let's say they found enough adhesive to get some products boxed up and ready to ship. The truck and truck driver shortage, as well as laborers to load and offload trucks will add delays not accounted for in the best of planning.
Distributors are scratching and clawing to get enough materials for their customers. They know that if they are short, their customer will go down the street to a competitor, leaving the door open to lose the customer for good.
Every distributor I know is hiring, especially for more truck drivers. There aren't enough.
Subcontractors are under pressure from homebuilders to stay on schedule. What schedule? The reschedule. And the reschedule. And the reschedule. Since the Great Recession, business is back in full swing. Problem is, since the Great Recession, there are a third fewer workers to support "full swing." New workers are hard to come by.
Homebuilders re-bid, and re-bid, switch suppliers, in order to solve the ever-rising costs and ever elongating construction schedules. It's not working.
Manufacturers of shipping containers and container ships are building at record pace and the Coronavirus restrictions are easing. Supply upstream of our manufacturers will improve. The opportunity for our industry to shine lies in the supply chain between manufacturers and our job sites.
A myriad of supply chain solutions, proven in other industries, should and can alleviate much of the pain builders are now feeling.
I have implemented many of these solutions at several homebuilding companies in my career, with great success.
The Builder's Daily Supply Chain MasterClass will illuminate a path towards lower costs, shorter cycle times and increased production capacity of our suppliers and installers, like putting door hardware and light fixtures on the same truck, or having a distributor assemble a kit of "ready to install" materials for each house.
I can't take credit for the remarkable cost savings achieved – my suppliers told me what to do.
All I had to do was ask the right questions.
Ask questions like, "what is it we do that costs you money?"
Engaging in this question reveals cost savings ideas I never could have developed on my own in a conference room. I discovered that listening lowers costs, increases production capacity, reduces cycle time, and makes for more fulfilling work by all.
I have been searching for a way to help the whole industry realize the benefits of great supply chain management. TBD now provides me an opportunity to share them with you all, that you might improve upon what I discovered.
Stay tuned.
Join the conversation