Together with
Architecture
Mining Building's Timeless Icons Amidst Upheaval And Change
The 2022 Gold Nugget Awards — PCBC's annual elevation of building, design, development, and planning's most inspired and inspiring achievements — tap into an eternal, resilient flame of undeterred human resolve.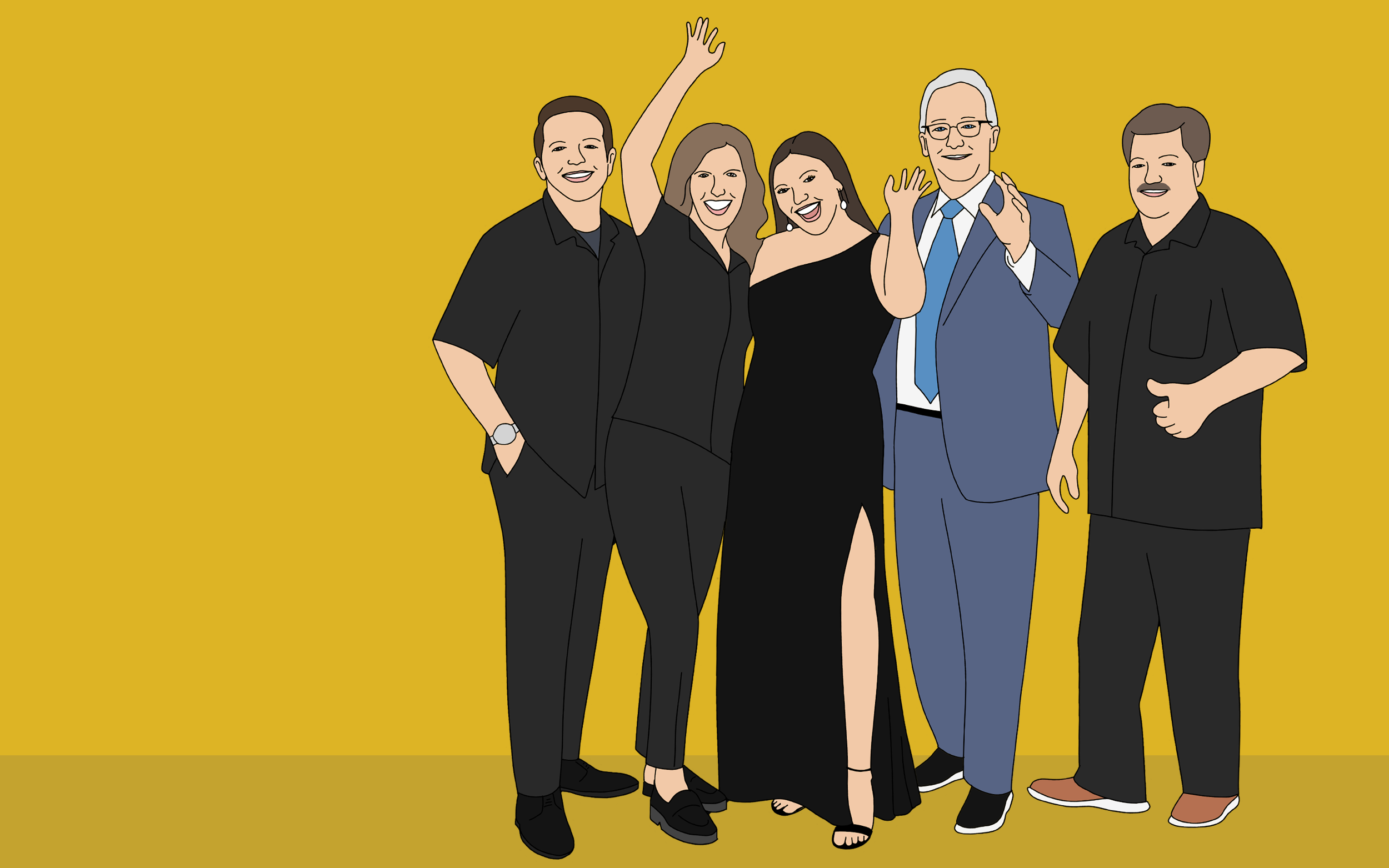 Left to right: Steven Parrish, TeamPMP, Lisa Parrish, TeamPMP, Summer Parrish, TeamPMP, Tim Sullivan, Zonda, Shane Parrish, TeamPMP
Last Wednesday evening, in San Francisco's Moscone Center, there came a moment. It was real estate, construction, and design's Gold Nugget Awards annual gala, a celebration at the heart of PCBC – an industry event that has chosen embrace of a roiling confluence of urgent necessities as the mother of reinvention.
This year's Gold Nugget -- building, planning, and real estate's own Academy Awards -- is the industry recognition's 59th consecutive annual cycle.
Yes, it reaches back to the days the Beatles "She Loves You," the Beach Boys' "Surfin' USA," and "The Freewheelin' Bob Dylan" first broke the air waves. Its past is a goldmine.
Too, its present power and relevance – now running deep in the veins, arteries, the DNA, and the very souls of a living, striving nowadays business community of people- and placemakers – shimmers and glimmers in the real-world actuality of billions of dollars of investment, tens of thousands of hours of people's time, problem-solving, creative capital, and talent commitment, and virtually incalculable measures of collaboration, co-ideation, cross-pollination, co-accountability, and that amounted to 595 project submissions across 64 prize categories in this year alone.
[Go here to find profiles and images of this year's Gold Nugget Award winners.]
Now, there's here, now, today, there – places and times that feel upended, tossed violently by forces of economic, social, environmental, and technological upheaval.
So, what more timely instant than now to breathe and to reflect with reassurance that at this precise moment, people – women, men, their peers, and colleagues, and fellow project partners, advocates, opponents, champions, detractors, etc. – remain undeterred in their work to improve lives of this generation of women, men, children, grandparents, family, extended family, and beyond?
This nearly 60-year living, breathing, physical monument to an uncanny blend of simplicity, elegance, profoundness that becomes iconic and inspiring among real estate and construction leaders owes in no small part to the nurturing and revitalization work Lisa and Shane Parrish and their TeamPMP family- and team members do to burnish and enliven the Gold Nugget Award brand. Too, the fanfare, fun, and fitting salute each Grand winner feels as they approach the stage during the annual ceremony, builds around the charismatic presence and sound-bite perspective of quintessential master of ceremonies, Zonda principal and partner Tim Sullivan.
The day after the awards ceremony, we got an opportunity to speak directly and in person with several of the prior evening's honorees. Their projects included some of the night's stand-outs:
Best Affordable Housing Community, under 30 development units/acre – Alta Madrone, Sonoma, CA
Best Single-family Detached Home under 1,800 sq. ft, which also won Best Infill Site Plan Solution – RiverHouse, Healdsburg, CA, and, finally
Home of The Year, which also won the Gold Nugget Grand Award for Best Single-Family Detached Home in the 2,500-to-2,999 sq. ft. range – Revive model, Vitality Collection, Denver
We felt it would be a value – to those in the PCBC audience and beyond – to peel back a couple of the celebratory layers, for reminder and renewal around some of the primal, eternal-flame level motivations and instincts that coalesce for each of these outstanding projects and their potential to live in what we call "the future of home."
Key stakeholders in the Alta Madron affordable project, Susan Friedland, ceo of Satellite Affordable Housing Association, and Theresa Ballard, a principal at PYATOK Architecture + urban design joined the conversation. Too, we had Urban Green/CRAFT Development founder Jim Heid, and JZMK Partners partner and president Eric Zuziak, of the RiverHouse project maker team, and finally, Thrive Homebuilders ceo Gene Myers and DTJ Design principal Seth Hart.
Those six celebrants of winning Gold Nugget projects joined two of the Awards jurors, Matthew Alexander, vp of development at Plano, TX-based Cambridge Companies, and Daniel Gehman, partner and principal at Danielian Associates.
Among the eight individuals whom I asked the same question – how did each come to decide to devote him or herself to this chosen livelihood with its challenges and opportunities? What moment or process made the decision clear? – three telling themes and variations surfaced:
For some – as an outgrowth of playing with Kenner's Girder & Panels or Lincoln Logs, or an unaccountably powerful instinct to set order and symmetry and organization to indoor or outdoor species – the calling seems to have sprung intact from within. "Architecture, it felt, chose me," early on and decisively, said Danielian's Daniel Gehman, as if it were an inevitable trait of personality and direction. "I knew somehow I was drawn to doing work to make housing more accessible to people," said SAHA's Susan Friedland, "I just wasn't exactly clear on the specific role I'd play at first."
Others – we heard – appear to have come upon the realization while in search of quarry that was more vaguely motivational, like "wanting to save the world," said PYATOK's Theresa Ballard. Ballard wanted agency and impact in her work to improve lives, and discovered specific application of her talents and where they'd focus when she heard her firm's founder, architect Mike Pyatok speak about affordable housing opportunity at a formative moment. Too, Gene Myers, felt such a strong call to make a difference among people's lives when he was young that he joined the Peace Corps and worked for several years there as a young man. Only, later, Myers said, "after I got back to Colorado and began to work for homebuilders, did I see that my primary goal – to improve lives – was achievable in the field."
A third theme on the moment of vocational clarity came through in Cambridge Companies' Matthew Alexander, who said, frankly, that as a student and early-on in his post-school years, he'd done some floundering. "My dad grabbed me by the scruff of the neck and said, 'Matt, you're wasting your time. You need to apply yourself to engineering!' And that's what I did, and I've been at it since."
So, not everybody called to do the work that becomes the richly-deep knowledge base that is the Gold Nugget goldmine, arrived the same way. Clear from each individual is a recognition that accomplishments they achieve come on the backs of an entire community of talents, leaders, game-changers, mavericks, and stewards of placemaking that populate the Gold Nuggets 59 year history.
What's more, it's just as clear that each of these winners is equally willing to have others build accomplishment on his or her back, serving as a source of motivation, given wisdom, inspiration, or a kick-in-the-butt some kid just might need to spark a career that could keep the flame burning.
They keep working, come what may. They grew up into building, to architecture, to community planning, to environmental advocacy, to social justice, to technology, to engagement and persuasion, to policy, etc. Failure, frustration, fear, confusion, opposition, cut budgets, looming deadlines, endless hoops to jump through – it all only strengthens the fiber of determination to make that mark no matter what.
They're focused on barriers only insofar as they represent steps in a process of creation, development, transformation, impact. Conscious or "un-," that's the moment the community celebrated at the Gold Nugget Awards last Wednesday.
Those so driven, focused on making a difference, capable of engaging foes as well as friends, technically competent, solutions-seeking that the industry's highest honor, the Gold Nugget Award, may feel like it's a welcome pat on the back, but the real reward is seeing their project through to reality on the ground, activated, pulsing ... a place matched to its intention that adding people will tell a neverending story of becoming valuable.
Gold Nugget's 59 years of thousands upon thousands of entrants and their collaborators, contestants, winners, repeat honorees, legends, and human icons of achievement tell two crucial tales for the present that bear upon the homes and places of the future.
They stand for the resiliency of human endeavor, ideas, and undeterred resolve in the face of unrelenting, intensifying, and enduring obstacles.
The work – living in the real world – is the true reward of investments of time, money, and effort, more so by far than any honor or recognition that the project might garner.
"I'm not sure I could do anything else other than what I do for a living," says Daniel Gehman of Danielian Associates. In some ways, his assertion understates the potential portability of his gifts as an architect, and his influence as a creative teammate. Still, his belief speaks to this reassuring resilient quality of the building, design, engineering, finance, and manufacturing business and practice cultures. Gehman – and the legions of people who awaken each day to take on the challenges of this field – by finding it unimaginable to ply any other trade, is a torchbearer of this virtuous cycle of striving and achievement.
We're living a moment many of us feel to be precariously perched at a brink. In this moment of truth for hope and worry – it is Gold Nugget's time-extension impact we experience most palpably. We can't help but sense it's pulling us in its gently insistent capable tide, tugging us through the noise and heightened impulsiveness of all that's shifting, changing, and fleeting, toward a future characterized by what is timeless, valued forever and always.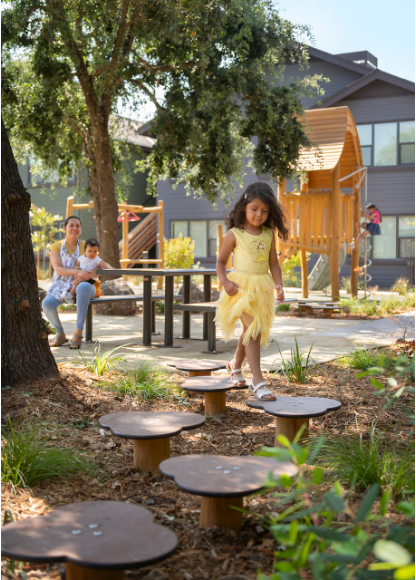 A sister. An infant daughter. A great-great grandson. An uncle. A mother. A grandfather. A brother. A dad. A cousin. A teacher. A workmate. A friend. Someone we sit next to on a plane. That one laughing. This one in tears. This one working into the night or past the wee hours of dawn.
And always, the reality we circle back to is of a gold standard in the Gold Nugget process, its stewards and stakeholders, its forebears, and its profoundly wide and deep legacy that is unswayable, a human daisy chain that spans decades of hard, messy, costly, daunting, trial-and-error realities hewed and coaxed into value that stands amid all these present moments as a promise worth working for.
If experts were to delve into and build out a Gold Nuggets econometric model, its nearly 30,000 project entries across 59 years would roll up to gross domestic product economic value creation – the toil, applied brilliance, multiplier and flywheel effects, job creation, local taxation, and community growth impacts – those economic impacts and valuations would soar into the tens of billions of dollars, millions of lives living in places and prospering from their homes and communities, countless new livelihoods spawned,  
What inspires the ones whose work – architecture, engineering, planning, building technology, community engagement, site development – inspires us?
What calls to those who do the work that calls out to us as important, bold, iconic, literally ground-breaking?
That's what you mine as you look across the Gold Nugget Award's 59 years, questions that calm us at a time rife with turmoil, strife, and high-volume clamor, and focus us instead on the timeless, the kiss of our collective efforts to make a place in a continuum that is limitless.
Join the conversation
MORE IN Architecture
To hear Tom Mitchell, a few more new Tri Pointe divisions – organic and or via acquisition – may follow closely on the heels of the Utah expansion. One of them sounds imminent: Orlando and/or Tampa-St. Pete, FL.
The Builder's Daily is honored to co-present Ivory Innovations' House Party -- a podcast series that takes a deep dive into the work of American innovators forging solutions to the nation's housing affordability crisis.
We talk with The Kelsey co-founder and ceo Micaela Connery, who focuses on epic partnerships with a 'how-might-we?' foundation to scale disability-forward community development.
MORE IN Architecture
To hear Tom Mitchell, a few more new Tri Pointe divisions – organic and or via acquisition – may follow closely on the heels of the Utah expansion. One of them sounds imminent: Orlando and/or Tampa-St. Pete, FL.
The Builder's Daily is honored to co-present Ivory Innovations' House Party -- a podcast series that takes a deep dive into the work of American innovators forging solutions to the nation's housing affordability crisis.
We talk with The Kelsey co-founder and ceo Micaela Connery, who focuses on epic partnerships with a 'how-might-we?' foundation to scale disability-forward community development.