Policy
Path To Add H-2B Building Crew Visas Vanishes In Border Crisis
Hopes for progress on expanding H-2B temporary visa caps and rules all but vanished as the 2021 crisis at the southern U.S. border fuels a partisan brawl.
It looked, at last, like a golden opportunity on the skilled-labor front was within reach. As President Biden swore in in January, and as he and an ever-so-narrow Democratic majority set out a more-immigration-friendly agenda, builders and their Capitol Hill advocates thought the moment was ripe. They'd finally press their case for a Congressional assist on a supposed win-win immigration gambit, one that had gained a measure of bipartisan support on and off through the past decade, but had never gained serious traction in a period of prolonged gridlock.
The timing now could hardly be better. Housing activity, an economic and social bellwether for both mood and behavior, flashed as a bright beacon in an otherwise fatigued, downtrodden and battered society. The only problem being that chronic labor and capability challenges spiked in the throes of the pandemic even as builders battled to keep pace with a swelling stream of homebuyer demand.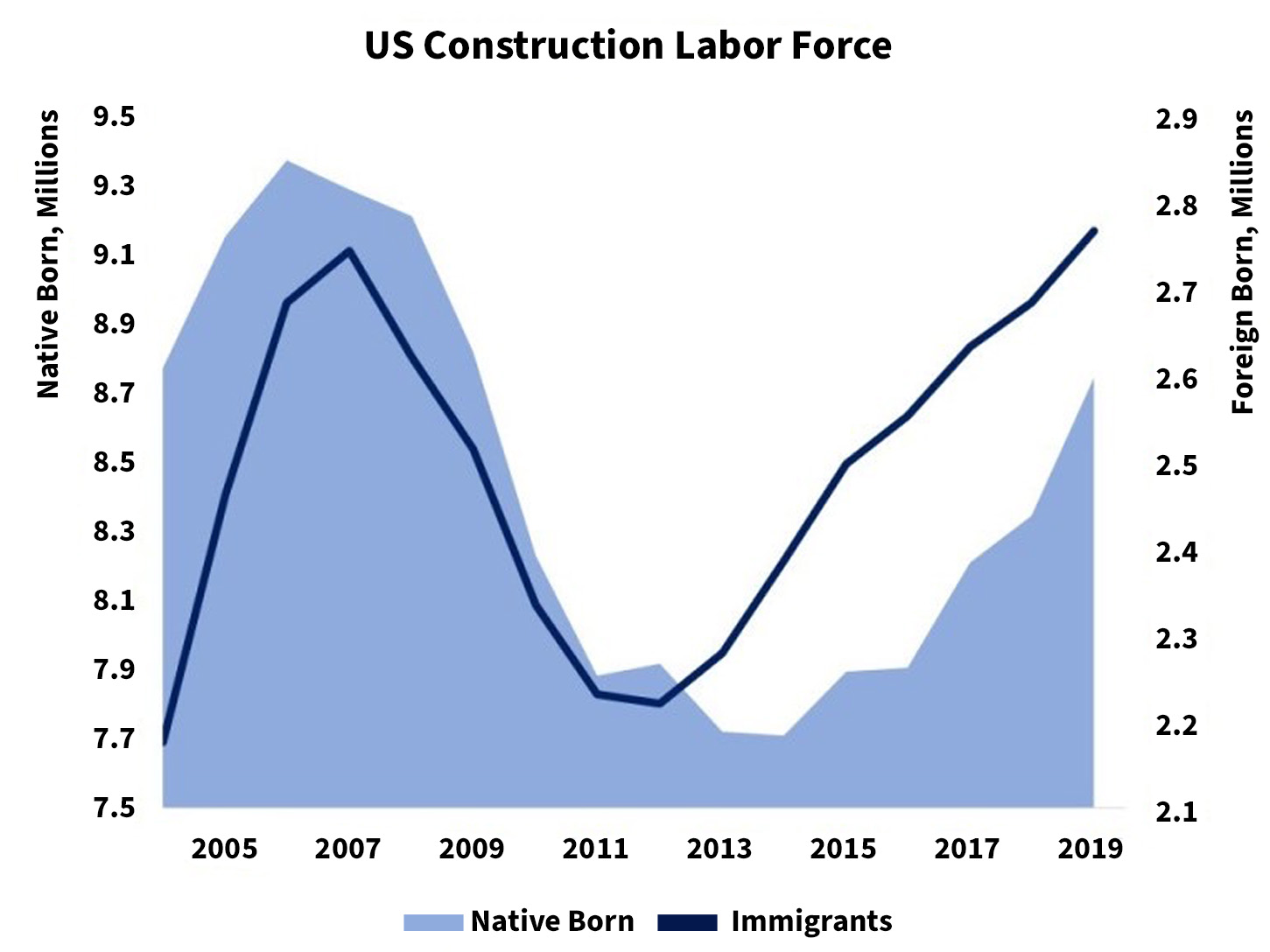 The stars of political will around immigration reform seemed aligned, if only flimsily and fleetingly. At the end of the day, not many leaders in residential construction can imagine solutions to their current and worsening labor capacity squeeze without factoring in a role for immigration reform. What builders and construction industry partners want – and have wanted for a decade – is this.
Given the chronic labor shortages facing the home building industry, NAHB has been urging both Congress and DHS to expand the number of H-2B visas available each year, including restoring an exemption for returning H-2B workers from counting toward the program's annual statutory cap.
The background, as it relates to real needs for real people to join skilled crews on real job sites now goes like this. The H-2B program has an annual cap of 66,000 visas that can be issued nationwide each year (33,000 for each half). Workers who came into the United States on an H-2B visa in any of three prior years were previously exempted from being counted towards that total, but Congress allowed this exemption to expire in September 2016. As a result, the pool of available visas has been exhausted prematurely every year since, shutting out many companies who have used H-2B labor in the past.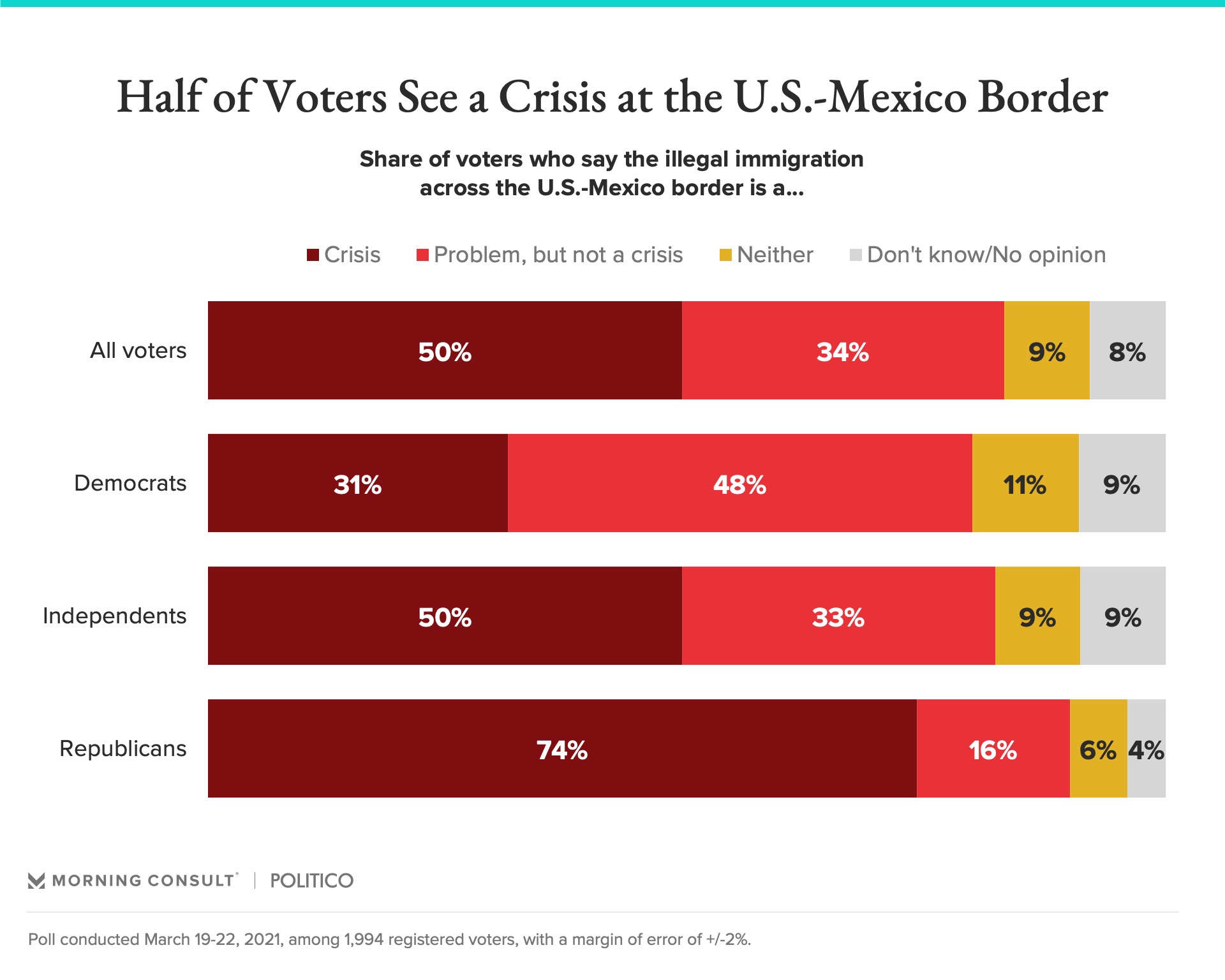 Thing is, immigrant mid-skilled workers are a multifactorial issue that needs tackling. It's one whose pros-and-cons balance sheet tends toward divisive engagement, especially in today's freighted and fraught culture – and identity-centric political landscape. Parsing, filtering, reckoning with, and developing plans pose challenges of "intersectionality." What some believe to be logical, compelling solutions are exactly what others hold to be sources of problems.
Immigrants today undeniably comprise a critical mass – 30% – of American construction's skilled human workforce.
Immigrants are also homebuilders' customers – now and in the future – with upwards of 17 million owning a home in the U.S., and more than 3.4 million undocumented immigrant homeowners.
More than 1.4 million undocumented immigrants work in construction, accounting for 13 percent of all construction workers.
Some X-factor of immigrant construction workers make up the group of people known as Dreamers, arriving in the U.S. legally but having "aged out" of status.
So, this explains the flash of hopefulness that surged in the first couple of weeks of the Biden administration and the Democratic-party-controlled Congress.
Fast-forward  to the present. Twelve immigration legislative initiatives are in play, but even in an all-Democrat instant, none seem to have enough votes – without dispensing with Senate filibuster rules – to make their way to President Biden's desk for enactment.
Ten immigration-focused pieces of legislation currently circulate Congress' lower-chamber, eight having been referred to committee for debate, and two of which –the American Dream and Promise Act of 2021 and the The Farm Workforce Modernization Act – have been passed in the House and advanced to the Senate for votes. In the Senate, a companion-bill to one making its way through the House, and a second piece of legislation – sponsored with some bi-partisan traction by Senator Rob Portman (R-Ohio) – would provide protections for unaccompanied migrant children (UACs), including by making the Office of Refugee Resettlement responsible for continuing to oversee the care of UACs even after their placement with a sponsoring family.
The highly politically charged furor at the U.S. border with Mexico, where scores of migrants – many of them unaccompanied children and teens – clamor to enter and take refuge in America has scrapped all hopes – temporarily, at least – of a path to bi-partisan support in Congress.
Here's what Leading Builders of America ceo Ken Gear has to say about the opportunity lost:
The guest worker debate has gone nowhere lately and likely is dead given big labor's opposition. The situation at the border today makes any legislation virtually impossible to pass until there is a plan to close the border, and deal with the people showing up everyday in a rational way.
There are a couple of bills related to DACA (Deferred Action for Childhood Arrivals) and TPS (temporary protected status) that will have passed the House but neither does much for our industry in terms of a visa program, nor can they pass the Senate.  DACA has limited impact on construction, while TPS has about 50,000 people nationwide from El Sal, Nicaragua, and Honduras working in construction. However, it is generally in commercial. These folks are clustered largely in D.C.-metro area, New York, Los Angeles, and some in Florida.
The Farm Worker Modernization Act addresses ag industry but unfortunately does nothing for the construction industry.
Immigration reform remains – especially when any sort of trillion-dollar-plus infrastructure blitz would further siphon America's construction workforce to better-paying government project job sites – a gorilla-in-the-room challenge that may require different policy strategies and tactics that disentangle the intersectionality of issues, biases and identity-politics, and prove out benefits to all stakeholders.
Join the conversation