Building Tech & Products
Builders FirstSource Antes $450M In Paradigm Power Play
In the LBM giant's technology integration, a transformative alignment capability emerges, with Paradigm solutions powering Builders FirstSource's enormous solutions infrastructure.
John McManus
June 29th, 2021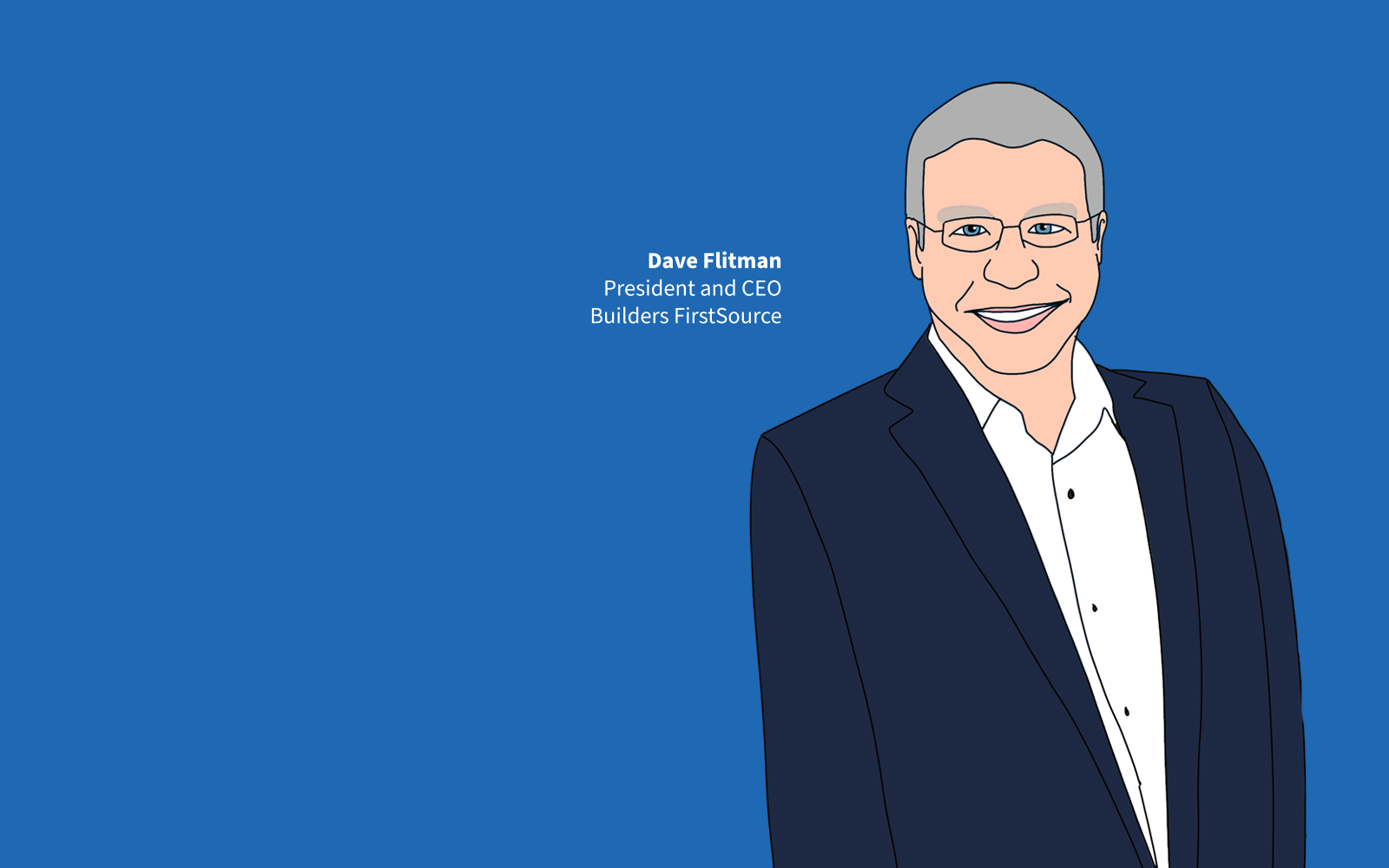 Two schools of thought crystallize around residential construction's challenge of extracting itself from the rut of too many 100-year-old practices.
One starts with a blank sheet of paper. It proposes to discard all given knowledge and wisdom as too rife with problems, cross-purposes and conflicts to be worth carrying any part of it into a new value chain.
This school of thought claims that homebuilding's end-to-end lifecycle needs a total makeover. That makeover might best resemble a productization development diagram – simplified, streamlined, designed, and baked for accountability and efficient management – like, say, computers or even more complex physical platforms or systems.
An alternative school of thought considers the blank-sheet-of-paper approach the equivalent of throwing the baby out with the bath water.
Homebuilding can significantly evolve and better itself, and improve and expand its capacity to provide shelter and community to people, proponents of this view assert, without starting from scratch.
Builders FirstSource ceo Dave Flitman ascribes to this school, a school committed to build on the construction community's bedrock of trusted intricate relationships, collaborations, dynamics, and a track-record of "what works," as foundation for change and improvement at scale.
Flitman says as much as he offers insight in a brief conversation with The Builder's Daily into rationale for the announcement this morning that Builders FirstSource has entered into a definitive agreement to acquire building products software solutions and services provider WTS Paradigm, LLC ("Paradigm").
"We're not looking to change the way homes are built," Flitman says, asserting that the know-how among builders and their manufacturer and materials suppliers doesn't require reinventing the wheel. "We're leveraging our unmatched scale, industry relationships and technical knowledge combined with a technology player – Paradigm – people have worked with for years, and trust as a tech solutions provider."
The business has examples now of both schools of thought working their way into the capital investment. strategic development, and operational fabric of the industry.
Simply-put, a Silicon Valley-Wall Street financial approach to solving for residential construction's chronic, legacy-ridden challenges – exemplified in the late, great Katerra rise and demise – find the messy, real-world of complex land, money, people, materials, and time combinations harder to re-invent than their business architects initially imagine.
On the other hand, strategic investments that bring applied technology and data into play to augment – not replace – community members who bring value to construction's value chain, like LP Building Solutions investment in Entekra and Saint-Gobain brand CertainTeed's strategic partnership with Bensonwood, and PulteGroup's acquisition of Jacksonville, Fla.-based ICG, and Clayton Homes' roll-up of site-built operators to flank its empire of manufactured home facilities, reflect the beliefs of that other line of thinking.
Strategic infusions and partnerships like these reflect a conviction that better alignment – a bee-line from what consumers value back through the end-to-end building life cycle – not total reinvention will not only improve homebuilding and remodeling, but will improve homebuyer and residents' attainability and buying experience as well.
"Paradigm is trusted as a leader among key players for its capabilities in design, configuration, solving for internal inefficiencies, estimates, ERP, conversions from 2-dimensional renderings to 3D digital imaging," says Flitman. "It's a technology brand platform synonymous with reducing pain as it creates opportunity for automation, digitization, and ratchet up productivity across the cycle."
At stake, underlying both schools of thought, are hundreds of billions of dollars experts and analysts say are lost each year to waste, inefficiencies, mistakes, disconnects, and antiquated systems which – embedded structurally into the building life cycle's 18,000-part assembly process, typically involving over 60 material suppliers, 100 sub-contractors and many other service providers for each new home.
The result new homes so costly to produce that two-thirds or more of American households are priced out of the market altogether. At the same time, it's common knowledge that upwards of $75,000 of the median new-home selling price these days of $374,000 represents pure opportunity. Three of every 10 dollars of a new home's price tag owes to what industry experts and strategists broadly label as "non-value-producing" cost – things like wasted materials, time-suck missteps and disconnects, do-overs, call-backs, job site dumpster hauls, crew schedule mix-ups, etc., complexities layered on complications, magnified by varying levels of competence in the chain.
Getting at that bogie of $2 or $3 for every $10 of expenditures in new construction, remodeling, renovation, and replacement projects by augmenting decisions, judgments, and daily operational excellence from the ground up, and from inside-out lies at the crux of Builders FirstSource's big technology and data push.
Bringing Paradigm directly to bare on the Builders FirstSource's enormous national infrastructure footprint might be likened to an "Intel-inside" ingredient brand with its own brand identity and equity, powering the works of the complex system of geographical nodes Builders FirstSource has amassed.
A statement announcing the acquisition this morning notes:
Based in Middleton, Wisconsin, Paradigm specializes in technology, software development and consulting services that help manufacturers, retailers and homebuilders in the building products industry boost sales, reduce costs and become more efficient. Paradigm offers its customers a simplified process for configuring, estimating and manufacturing complex products with many options, such as windows and doors. Importantly, acquiring Paradigm will enhance Builders FirstSource's digital capabilities and align with the company's broader vision to provide digital solutions that solve pain points at every step in the homebuilding process. Builders FirstSource plans to continue to invest in the core Paradigm Omni™ configuration technology, which also powers a newer product: Paradigm Omni™ for Homebuilders, a virtual design technology that reduces friction and improves efficiency.
Nathan Herbst, Paradigm Founder and CEO, stated, "I have always cared deeply about the success of our employees, our customers and this company. We will continue to be a great partner to all our existing customers. Becoming a part of Builders FirstSource will unlock new opportunities for our employees, introduce us to new customers and allow us to accelerate the adoption and deployment of our software to solve our customers' complex business problems. I look forward to working with the Builders FirstSource team to enhance homebuilding through digital tools."
Builders FirstSource has been on an M&A tear, and including acquisitions announced in May, the organization commands a full 16% of the U.S. lumber and building materials market among dealers, according to Webb-Analytics data. The enterprise operates in 40 states with approximately 550 locations and service customers in 48 of the top 50 Metropolitan Statistical Areas.
Commenting on the deal announced this morning, Webb Analytics president Craig Webb has this to say.
Builders FirstSource's willingness to pay 9x WTS Paradigm's expected 2021 revenue shows how much BFS is betting on manufacturing, technology, and services. Paradigm built itself up in large part by creating ERP systems for door and window manufacturers—two businesses that require mass customization. Now it's offering a suite of products that make possible end-to-end communications from the home seller through the designer and distributor (via takeoff and virtual home design software, for instance) up to the manufacturer and back down the chain again. This connectivity, combined with what's in each tool, will make all parties in the process more nimble and efficient.
BFS already gets nearly 20% of its revenue from ReadyFrame, trusses, wall panels, and other manufactured products. It brings in another 17% from sales of windows, doors, and millwork. It aims to be an integral partner with production builders and a service provider to smaller contractors, not just a place where you buy sticks. Buying WTS Paradigm gives it tools it can use to make its case.
Consider the Paradigm acquisition a bold, big foray into an operational sphere Builders FirstSource expects to become a core ingredient of its go-forward play for infrastructural dominance in building's supply and solutions channel.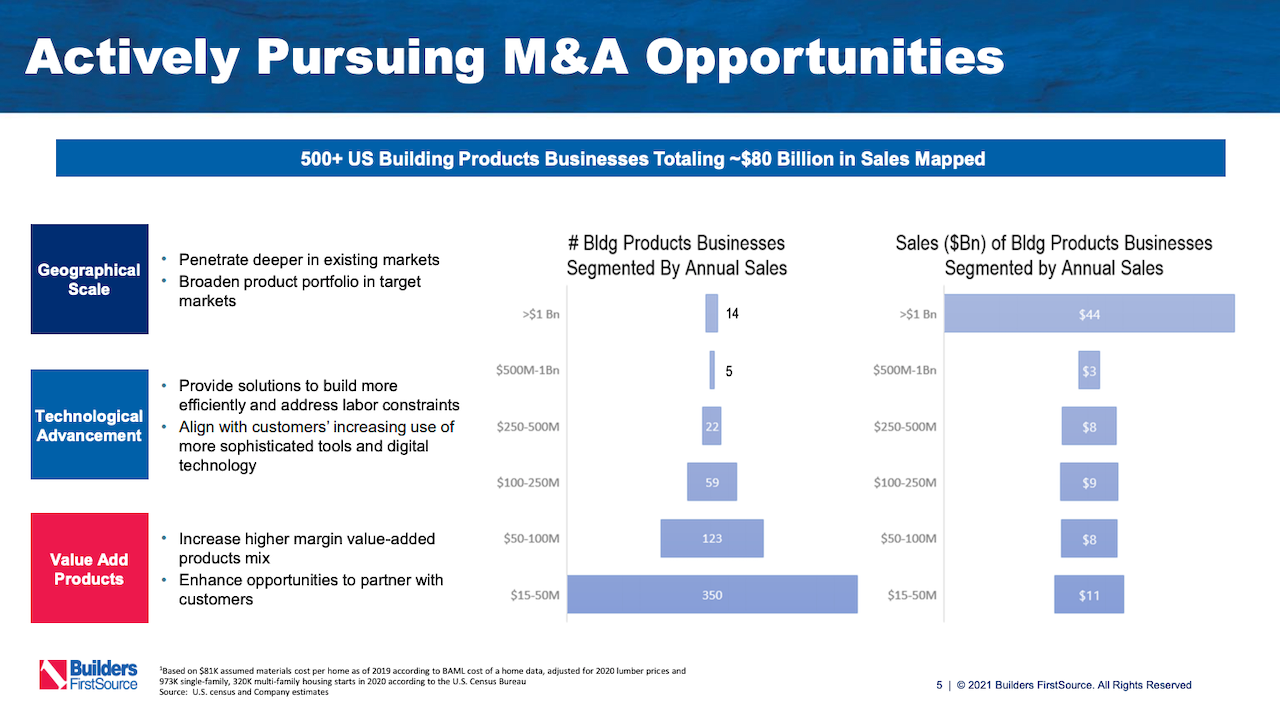 Flitman promises as much in this morning's statement.
Establishing digital solutions leadership for the homebuilding industry is expected to drive growth and efficiency for Builders FirstSource's distribution network by enabling it to efficiently and seamlessly align with customers and better support the entire homebuilding construction process.
It's no Katerra, but what the Builders FirstSource-Paradigm combination represents is a re-tooling of building's value chain, with technology, automation, data, and design thinking serving to augment people who happen to know a lot about and love what they do.
Join the conversation