Together with
Products
Trailblazers '23: Horton Bets Big On Building Materials Disrupter
Affordable, sustainable, and higher-performance? Many believe they cancel one another out. Plantd brings all three to the building materials game.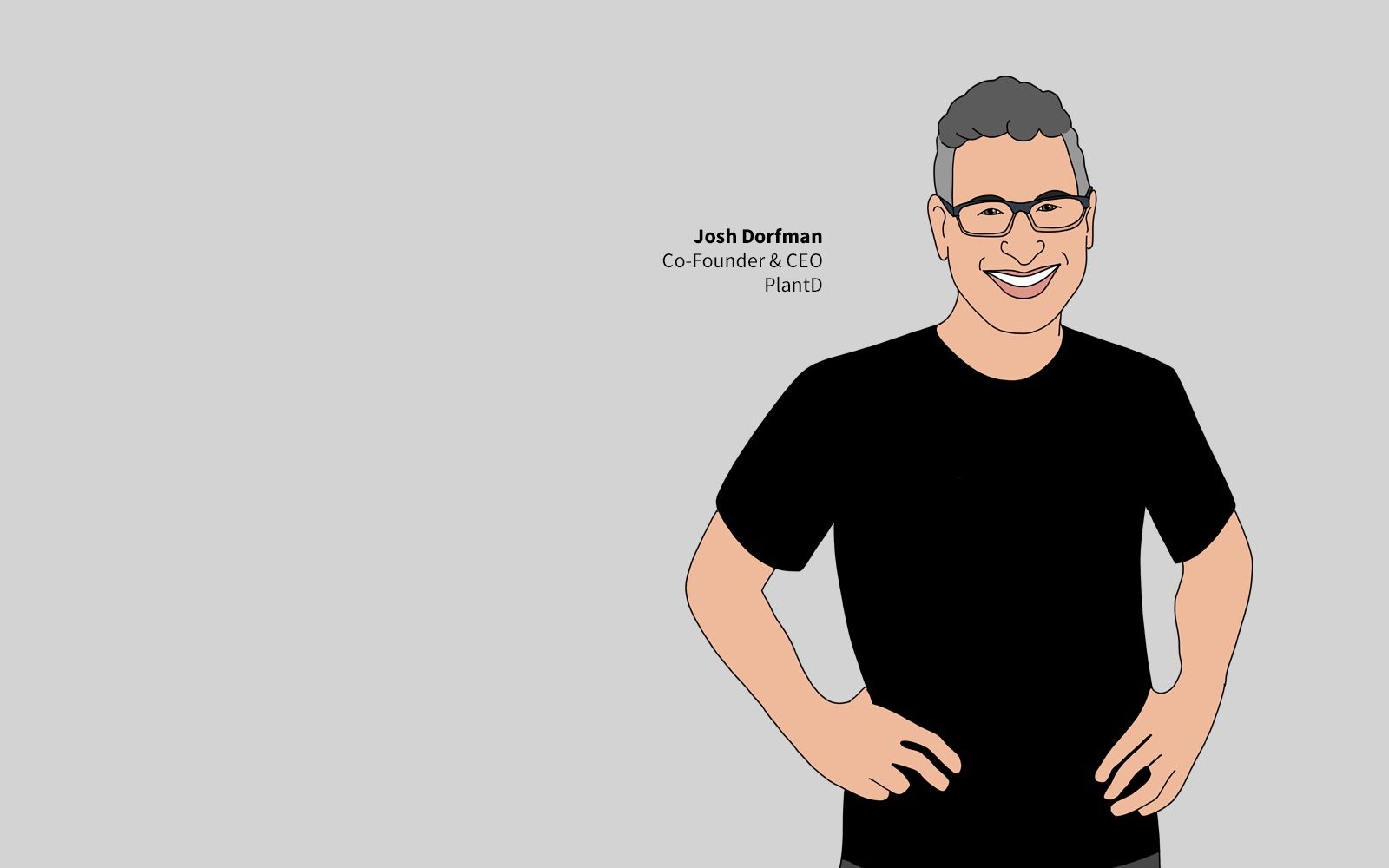 When the nation's No. 1 homebuilder signs an $8 million pre-order agreement with a building materials start-up on the basis of a 9" x 13" prototype demonstration, it tells you something about what that demonstration proved.
This is roughly the epiphany about a year ago, when the founders at Plantd hosted D.R. Horton vice president and director of national accounts Brad Conlon and several of his teammates on site at the fledgling disrupter's Durham, N.C. 3,000-ft prototype facility.
We'd begun building our own machines to make our own panels, and, in 2022 we'd started to scale up the size of our presses to produce larger samples," explains Plantd co-founder and CEO Josh Dorfman. "By the time of Brad and the Horton team's first visit we were probably up to nine by 13-inch prototypes, and still progressively scaling. And as we were enlarging the presses' output, we were also doing a lot of performance testing – bend testing and swell testing, etc.. That day, we could actually show them results of  a 24-hour submersion test. It was our panel versus standard OSB. You could see with your own eyes the swelling of an OSB sample versus our panel. The D.R. Horton team's reaction of how much pain that could potentially solve for them on a job site made it clear they were believers from that point."
Proof that Plantd's 7/16th inch, four-by-eight panel – 250 or so of which might go into a typical 2,000 home – would outperform OSB in those eye-witnessed demos and to originate from cheaper, easier to harvest, more sustainable, and more locally-source-able main ingredient was a critical factor in the start-up's Shark Tank moment.
Plantd – an Ivory Prize for Housing Affordability Top 10 honoree in 2023 – makes durable carbon-negative building materials for homebuilders using fast-growing perennial grass instead of trees. To fulfill their mission to rapidly remove atmospheric carbon dioxide in the field and lock it away within the structures of new homes, they are establishing a new agricultural supply chain and building novel manufacturing technology that lowers costs, reduces carbon emissions, and produces superior-performing materials.
About a month ago, D.R. Horton and Plantd released their deal from under wraps, with news that Horton would ante up about $33 per panel for 250,000 structural panels for wall sheathing and roof decking to be installed in over 1,000 new single-family houses, starting in North Carolina.
Conlon would go on to post a comment about the partnership, here on LinkedIN.
So excited to grow together! Thank you Josh Dorfman and the entire Plantd team for all you are doing to help us and the industry build better, eco-friendly, affordable homes for the US!"
A mill-level scale up over time by Plantd might not only power D.R. Horton's constant push for ever more attainably-priced homeownership options, but to do so with a more consistently plentiful building material that out-endures the one so prone to commodity price volatility and growing environmental risk.
For Plantd, the big Horton financial vote of confidence early on is real-world affirmation its business and product models pass muster competitively on price, value, and performance, never mind their carbon-negative environmental impact.
What was exciting for us is that," says Dorfman, "while my co-founders and I were driven by the larger mission of the company to remove carbon from the atmosphere and lock it away – we got into the business because we felt we had a business opportunity. Once we had confidence that we could build a superior product from a performance standpoint, we knew we wouldn't have to lean on the sustainability story to move product but that we you know, we could talk to builders and based on things that builders you know, however they might prioritize right, what what matters to them, right. What we found with D.R. Horton was the climate story really opened the door. Then, being able to deliver on performance – that's where that the excitement level grew from there."
During a Zoom video visit last week, Plantd's Josh Dorfman and I dove deeper into exploring where Plantd is in its early development as a viable new player in a fiercely competitive, commoditized building materials market, how the team plans to scale, and an exclusive take on how the organization is approaching building its operational and business people culture. Here are a few verbatim responses to our line of questions:
Plantd Value Proposition: Disruption
Q: How will Plantd be able to compete – especially with commodity competitors – on price, performance, and sustainability at the same time?
Josh Dorfman:
Our goal on day one when we started the company is to be able to compete on price. Now, we're a startup, so that's not necessarily day one. But the way we're standing up our agriculture supply chain, the economics of the new machines, we're building to run our production line, coupled with the fact that the material itself uses way fewer hydrocarbons than goes into an OSB-type product, we believe we can get there. We aligned well with what D.R. Horton tell us their customers are looking for. That is, affordability, durability and sustainability."
We don't want necessarily to compete on price, but we will have the option to depending on what that pricing pressure looks like. That said, one of the areas we know there's value to be gleaned is in the fact that we don't have to fluctuate with commodity prices. We're not a tree-based forest or big timber product.
We've had conversation to say, 'what would it look like to work with us if we could offer you stable pricing over an extended period of time, and you could plan price consistency?' Being able to diversify away from trees is unlocking some value for us. We're also talking with a very large builder that is already considering embodied embodied carbon data in the materials they source for, for home building. We're early on in this process, but these are the assumptions that we're going on and how we're thinking about how we potentially go to market."
Plantd 'Moat'
Q: How would you characterize the moat around the IP of your of your product and whether it's doable easily by bigger players?
Josh Dorfman
Fundamentally, we're standing up a new value chain; we're standing up a new agricultural supply chain. There will be IP around the various strains of this plant that we ultimately lean into and optimize for. We have our own tissue culture lab where we're doing that work. There is there's definitely IP at least around the machines that we use the way we've set up the factory now. Someone else maybe gets a really smart team and go in and build their own machines. I can certainly tell you that no one's done that in America and at least 50 years doesn't mean it's not going to happen somewhere else, but we just don't make machines here anymore.
When we've surveyed the industry and look where most of the IP tends to be in this industry, it tends to be in the product itself. And, you know, the our material is very unique in that it's not oriented. In the short term we have runway to establish the brand, establish the supply chain, continue in a very-SpaceX-type way, to refine and refine and refine the machines. This way, we're on to the next thing, even if others are trying to catch up.
But we also know that because these companies don't build their own machines, they would need an alternative biomass supply chain to be almost at mill level scale, if not double that with redundancy for them to try to convert a mill.
Our moat, for the time being is that the size and scale of this mature industry gives us an opportunity to build up what we're doing before this industry may may actually turn around and say that this is a good idea.
The other half of that is when we think about what we're trying to do here, we're trying to to get to middle-level scale to prove the economics that this actually is a smarter way to make a material and that using trees really no longer does make sense. There is a better biomass and there is a better production setup."
Supply Chain Reliability
Q: Any area of caution with respect to the agricultural supply itself, given all the recent drama with floods, droughts, storms, etc?
Josh Dorfman
We looked at almost every conceivable alternative biomass under the sun. We started with industrial hemp. We've looked at bamboo. We've looked at corn stover, and other waste type products coming out of this industry.
We leaned into this perennial grass. I will say though, we still feel that we're biomass agnostic. So we will always continue to look for what makes the most sense in the geographies where we're operating. What we like about this particular perennial grass, where we've seen it grow and the research that we've leaned into, and the connections we have is that we know in North Carolina, it can withstand drought, and flood, and those will both happen now in the same growing season, and you still get the expected yield come the fall.
The other thing that is really interesting to us about this particular grass is that it also does well in brackish water. Here in North Carolina, South Carolina, into Georgia, many of the biggest farms are toward the coast where it's flat, you're seeing saltwater incursion already. You're seeing these ghost forests where the saltwater has come in, whether through more severe storms, etc. We think there's an opportunity to keep that land productive from a farming capacity where other crops may be challenged in the future. It's a climate adaptation story added to what we're doing as much as you know, we are about drawing down carbon and, you know, climate change mitigation."
Scaling Up As A Business
Q: Talk about the road map from mid-2023 to the next three to five years?
Josh Dorfman
2023 is all about building the first commercial scale production line. What we're doing this is light industrial. There's no reinforced concrete. This production line is about six feet wide, 140 feet long, and can go in any warehouse in America. We're here in Oxford, North Carolina. We took over a former tobacco manufacturing facility and there are American Spirit murals on our factory walls. It's pretty awesome. This facility is where we're building that first line. We're going to turn it on this fall. We're going to demonstrate it for customers in this industry to show that we've built the technology and that it's a continuous production line. Every minute, one of our panels will roll off the end of that line. That's the 'zero to one' on the technology. The plan then is next year in 2024 to begin to commercialize products off of that line.'
Our relationship with with Dr. Horton is that they're going to get the first panels that will roll up that roll off the line. Around this time next year, we're going to start building the production line that's going to be right next to the first one. We're gonna start building production line two while we continue to optimize the technology, we continue to optimize and bring down the amount of time it takes us to build that line.
Then by 2025, we're building production line three. Once we get to that point where we've built four lines, we fill this  8,000 square foot facility here in Oxford. Once we've built those four lines, now we're ready to go build the middle level scale factor."
We've got the tech that's ready to go. The team is dedicated to getting us to that point where we're ready to go. The supply chain is locked in. We know where our components come from. We know how to build this thing very efficiently, and we've optimized production rates off of that line, and we're off to the races.
At the same time. We're continuing to stand up the agricultural side of the business. We have our first commercial relationship with a farmer. Farmers want to be first movers with us. But, you know, the farmer we contracted with he's at an age where he's getting ready to retire a lot of farmers are find themselves in that position. They want to keep these farms in the family. He's got two daughters who are excited about a crop that they see as as economically and environmentally sustainable, right. So that's really exciting to us. One of the things that makes this particular geography work is that we can grow in lands that may otherwise start to be compromised. And, we can scale the business without replacing food on the land. There's a path on the agricultural side that achieves our goals and helps the industry achieve its goals without touching food agriculture.
People Culture at Plantd
Q: Is there something cohesive developing in terms of what you're trying to do as far as the people culture of the organization?
Josh Dorfman
We're just pushing 50 people on the team. And so it's not a huge team, but we are but it's also we're doing a lot. We have the agricultural team. We have the engineers. And we have production technicians who are on the factory floor, primarily responsible for building this production line.
That's almost three different subcultures in its own right. And so, you know, as a young company, we spend a lot of time thinking about and communicating. What does it mean? To be one company so that there's a shared understanding. We have this grand mission and vision and it's very gratifying that people are really bought into it. That's really exciting to me. But at the same time, all businesses largely are the same. We have to make something and we have to sell something. So you know, a lemonade stand still has to make something and sell something.
Our very complicated business still has to make something and sell something. And so what we're trying to get, you know what we communicate is, you know, agriculture, engineering, and in our production techs are building it. We have a small marketing team, small sales team that have to build a warehouse and sell it. If any one of those things fails, the whole thing fails.
At the same time, our engineers have to work very closely with our production techs. That's rare and special about working here. When you're when you have operational co-founders who come from SpaceX,  those engineers built things. They don't sit in cubicles, and it's not particularly like you have to be a jack of all trades as an engineer. When we hire engineers, there's something called Formula SAE. There's all these engineering schools across the country they have kids every year build a new Formula One race car. Space X, Tesla, Rivian, they all recruit from there. We recruit from that pool too. We have our logo on the NC State Formula One car. The students are building and engineering. That translates to our business where they're designing and then they're working with technicians to actually get things built. Some of that breaks down silos. We spend a lot of time thinking through how do we make sure that it's one vision, one unit, one team. It's a work in progress."
MORE IN Products
Entekra will not be the last of casualties among building technology ground-breakers scrambling now for a nearer horizon of profitability versus a bluer sky of promise to impact transformation, affordability, sustainability, and resiliency and the like.
Financial well-being stands out as the least discussed and understood of the worries and pain-points among 3,000 respondents of Wave 3 of the America At Home Study.
Water supplies for drinking, agriculture, residential, and commercial use are already a "gorilla in the room" issue in planning, zoning, and land-use permitting and approvals meetings in these states and beyond.
MORE IN Products
Entekra will not be the last of casualties among building technology ground-breakers scrambling now for a nearer horizon of profitability versus a bluer sky of promise to impact transformation, affordability, sustainability, and resiliency and the like.
Financial well-being stands out as the least discussed and understood of the worries and pain-points among 3,000 respondents of Wave 3 of the America At Home Study.
Water supplies for drinking, agriculture, residential, and commercial use are already a "gorilla in the room" issue in planning, zoning, and land-use permitting and approvals meetings in these states and beyond.