Together with
Technology
This Top 10 Cohort Of Pioneers Are 2023 Ivory Prize Finalists
Winners of the '23 Ivory Prize for Housing Affordability -- sharing a $300,000 award pool -- will be named May 24, 2023, at the PCBC Conference in Anaheim.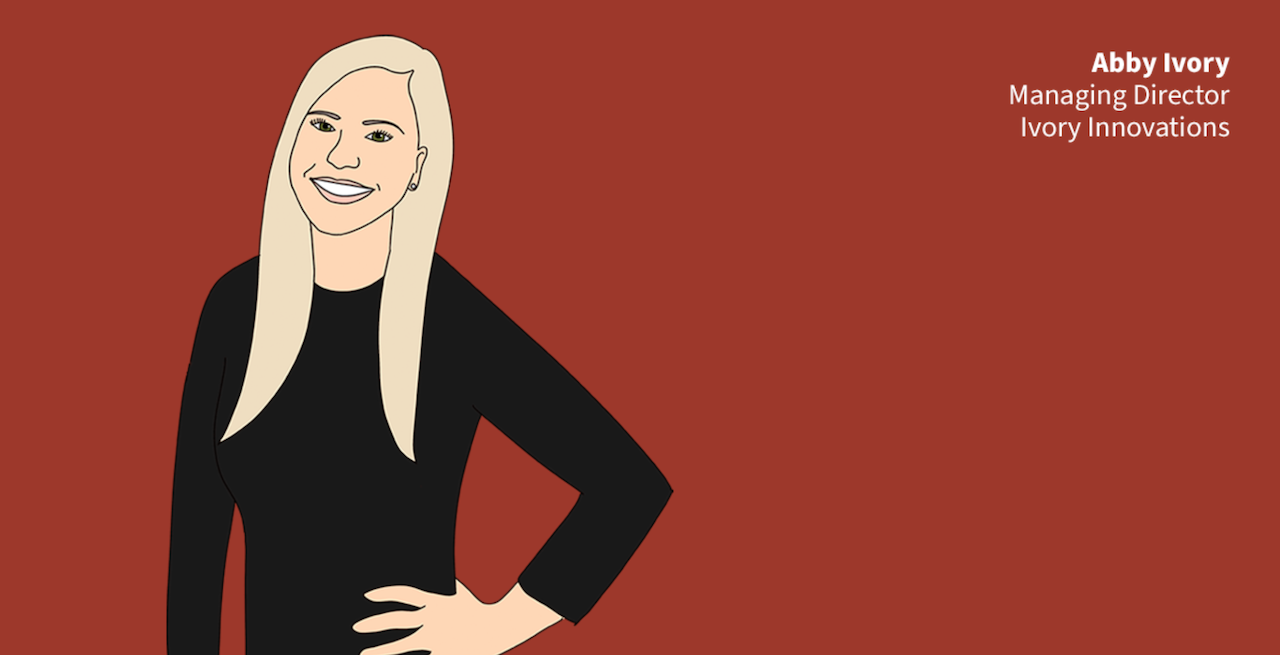 Innovating housing affordability is as hard as it is necessary.
Anyone who's been in a dumb recurring fight knows that the entire problem could be cleared up if everyone could just agree on exactly what was said or done. But you can't, so you end up stuck in a cycle of relitigation. Housing-policy discussions are like that. They descend into crushing bickering because even the basic facts are up for debate." – The Atlantic, Jerusalem Demsas
Not a day goes by without stark reminders of this riddle – locally, regionally, nationally, and globally.
Some of those reminders are deeply specific, personal, like someone you know living out of a car, or forced to move to another town because they're priced-out of everything nearby their familiar stomping grounds.
Some are more abstract – data, rates of housing overburdened households, widening disconnects between earnings and rents.
For town council-members, mayors, county executives, governors, lawmakers at every level, and agency officials at the state, regional, and Federal level the clamor around housing's affordability crisis is a deafening din in an echo-chamber.
Innovations that open doors to safe, decent, attainable access to a more expansive universe of people, and, better yet, keep them open, and even better than that, become a model for other localities and regions to effect that kind of impact are as hard as they are necessary.
The boldest and brightest efforts to innovate tend to founder in the inertial grip of one or more of three force-fields:
political will
capital constraint
conflicting community of practice interests
Imagine for example, if.
What if investment, commitment, regulatory incentives, and executional focus in housing innovation got anywhere near the resources memory chipmakers are pouring into semiconductor manufacturing facilities, clocking in at astronomical investment outlays of $17 billion, $20 billion, $4o billion, or even, in this case $100 billion for a single Ohio-based Intel chip factory.
U.S. Commerce Department officials said early this month that most government grants will only cover up to 15% of the cost of new plants. Meanwhile, in the three years since lawmakers first floated the $52 billion figure for CHIPS Act grants, of which only $39 billion is now earmarked for direct investment in plant construction, the cost of labor has risen sharply, along with the price of construction materials like steel." Reuters
What this example shows is tht while a big gap separates "hard" and "necessary," that gap can be filled by innovators, as long as they develop a vision, an operation, and a scale-up capital investment and revenue model that gives them time to become the kinds of businesses or organizations our emerging domestic semiconductor sector is expected to spawn.
This is why the work of Ivory Innovations  – starting in 2019 and continuing for a fifth consecutive year -- recognizing the Top 10 Finalists for the 2023 Ivory Prize for Housing Affordability, rank as essential to pursuit of real solutions for what is both hard and necessary. From a total of 203 entries, three stand-outs in Construction & Design, three in Finance, and four in Public Policy and Regulatory Reform rose to distinction for innovative impact, a sustainable operating model, and scale-ability and/or replicability.
The 2023 Top 10 Ivory Prize Finalists will be announced in April, and the final Ivory Prize Winners will be announced on May 24, 2023, at this year's PCBC Conference in Anaheim. $300,000 in prize money will be distributed between at least three winners selected across the three award categories — construction and design, public policy and regulatory reform, and finance.
The impact of the Annual award – as both a catalyst for innovation, an influential incubator for early-phase organizations and models, and a spotlight for opportunity among investors, builders, developers, and other parts of housing's macro ecosystem – has been spooling upward each year.
The Top 10 Finalists for this year's Ivory Prize for Housing Affordability represent the great breadth of innovation taking place in the housing industry," said Jenna Louie, Director of Strategy and Operations. "These organizations highlight novel approaches to addressing the housing crisis and we are thrilled to shine a light on their work to improve how we build, where we build, who can afford, and who is welcomed into housing across the country."
Per a press statement:
Construction and Design
This year's finalists in Construction and Design feature solutions that are using advanced robotics and partnering with large homebuilders to produce affordable entry-level homes; pairing vertically integrated modular homebuilding with dedicated buyer pipelines, financial education, and homeowner support; and developing a new way of sourcing, manufacturing, and producing structural building panels that can be easily implemented into current building methods.
ADVANCING INDUSTRIAL SCALE ROBOTICS WITH DIAMOND AGE | PHOENIX, ARIZONA
Diamond Age's mission is to get first-time homebuyers into their first home faster, using 3D printing and advanced industrial-scale robotics – AKA – building robots bigger than houses to build houses. Diamond Age is automating new home construction for the production housing industry – solving the massive labor shortage plaguing the home construction industry and bringing more entry-level housing to market to balance demand. Diamond Age is currently building entry-level homes for the 9th largest homebuilder in the U.S.
REINVESTING IN COMMUNITIES WITH INHERENT L3C | CHICAGO, ILLINOIS
Inherent L3C believes in the power of community reinvestment through the creation of trade careers, homeownership, and community-based businesses. From their community housing production facility delivering all-electric, solar-ready smart homes, to their work with public, private, and nonprofit organizations to prepare households for homeownership, and their suite of support services for a household's first five years, Inherent L3C believes that by coming together, "we can bring the best of us to the most of us".
BUILDING SUSTAINABLY WITH PLANTD | DURHAM, NORTH CAROLINA
Plantd makes durable carbon-negative building materials for homebuilders using fast-growing perennial grass instead of trees. To fulfill their mission to rapidly remove atmospheric carbon dioxide in the field and lock it away within the structures of new homes, they are establishing a new agricultural supply chain and building novel manufacturing technology that lowers costs, reduces carbon emissions, and produces superior-performing materials.
Finance
This year's finalists in the Finance category leverage philanthropic capital to create a scalable and sustainable down payment solution for Black families; develop new housing in-fill housing units using co-op financing that take advantage of upzoning efforts while avoiding displacement; and create a new way to finance home renovations, such as adding Accessory Dwelling Units, through future value loans that provide homeowners with greater borrowing power.
Launched by Gary Community Ventures, in partnership with Denver's Black community, The Dearfield Fund for Black Wealth provides up to $40,000 in down-payment assistance to first-time Black and African American homebuyers to help build generational wealth. The Dearfield Fund for Black Wealth aims to close the racial wealth gap and accelerate Black homeownership by generating an average of $100K in net worth for 500-600 Black families, leading to $50-$75M in wealth creation for the Black community in Denver, CO. The fund seeks to build a community of practice and replication model to assist other cities in deploying this innovative fund model in their markets.
CREATING MULTI-FAMILY HOUSING CO-OPS WITH FROLIC COMMUNITY | SEATTLE, WASHINGTON
Frolic is paving the way for thousands of new, multi-family housing cooperatives to be built on lots with single-family homes in cities across the U.S. Their homes require down payments of $10-$30k, creating opportunities for low-wealth and BIPOC families that have generationally rented to enter into homeownership.
INCREASING RENOVATION BORROWING POWER RENOFI | PHILADELPHIA, PENNSYLVANIA
RenoFi.com is the first one-stop-shop marketplace for financing a home renovation. Homeowners see on average an 11x increase in borrowing power with RenoFi-powered loans.
Public Policy and Regulatory Reform
This year's finalists in the Public Policy and Regulatory Reform category are prioritizing ease, equitability, and agency in connecting individuals, case managers, nonprofits, and state agencies, to affordable housing units; creating an easy way to access and compare zoning data across the nation; streamlining the permitting process to reduce time and financial costs of building new units; and putting disability-forward housing design standards into practice to highlight best practices in inclusive housing development.
DIGITIZING THE SEARCH PROCESS FOR AFFORDABLE UNITS WITH HOUSING NAVIGATOR MASSACHUSETTS | CAMBRIDGE, MASSACHUSETTS
Housing Navigator Massachusetts connects people to places to call home, adding transparency and equity to the too-often burdensome process of finding an affordable home. They deliver user-centered technology and advocate for systems change working in partnership with the public sector, owners, renters, and human service providers throughout our state. Their first product – a free, 24/7 housing search tool – offers clear, reliable information for one of the most important decisions we all make – where to call home."
DEMOCRATIZING ZONING LAWS WITH THE NATIONAL ZONING ATLAS | ITHACA, NEW YORK
The National Zoning Atlas is a collaborative of researchers digitizing, demystifying, & democratizing about 30,000 U.S. zoning codes through a first-of-its-kind user-friendly online resource. The Atlas will illuminate zoning laws and unlock research that will reveal how zoning impacts housing availability and affordability, transportation systems, the environment, economic opportunity, educational opportunity, and our food supply.
STREAMLINING PERMITTING PROCESSES WITH PERMITFLOW | SAN JOSE, CALIFORNIA
PermitFlow is the "TurboTax for construction permitting," providing automation and workflow software that simplifies and accelerates the permitting process. PermitFlow's technology reduces risk and cost associated with construction, creating new paths to build housing affordably.
ADVANCING DISABILITY-FORWARD HOUSING SOLUTIONS WITH THE KELSEY | SAN FRANCISCO, CALIFORNIA
The Kelsey advances disability-forward housing solutions that open doors to homes and opportunities for everyone. Co-led by people with and without disabilities, The Kelsey co-develops affordable, accessible, inclusive housing and leads advocacy and field-building efforts to create market conditions so inclusive housing becomes the norm.
MORE IN Technology
"It's the 80-20 rule. People who are willing to change – they'll grasp it quickly. Other people will not grasp it until they have to, or because they're forced to, or it becomes the norm. They won't be the leaders or the most successful." -- Al Trellis
Two interwoven questions around every conceivable detail of their operations keep people in this business up at night and hyper-focused by day. How much does it cost? And, how long does it take?
"I don't care what endeavor someone is looking to innovate or start up. It is hard. It's really hard to do. I want to embrace those who are bold enough to get out there and try, and sometimes fail. They do provide a stepping stone for the learning process." -- Stuart Miller, Lennar
MORE IN Technology
"It's the 80-20 rule. People who are willing to change – they'll grasp it quickly. Other people will not grasp it until they have to, or because they're forced to, or it becomes the norm. They won't be the leaders or the most successful." -- Al Trellis
Two interwoven questions around every conceivable detail of their operations keep people in this business up at night and hyper-focused by day. How much does it cost? And, how long does it take?
"I don't care what endeavor someone is looking to innovate or start up. It is hard. It's really hard to do. I want to embrace those who are bold enough to get out there and try, and sometimes fail. They do provide a stepping stone for the learning process." -- Stuart Miller, Lennar