Together with
Architecture
Passive Aggressive: This Bronx, NY Project Breaks Rules, Resets Expectations
An Ivory Prize-winning portfolio of community development projects disprove conventional wisdom that housing can be either affordable or sustainable, but not both.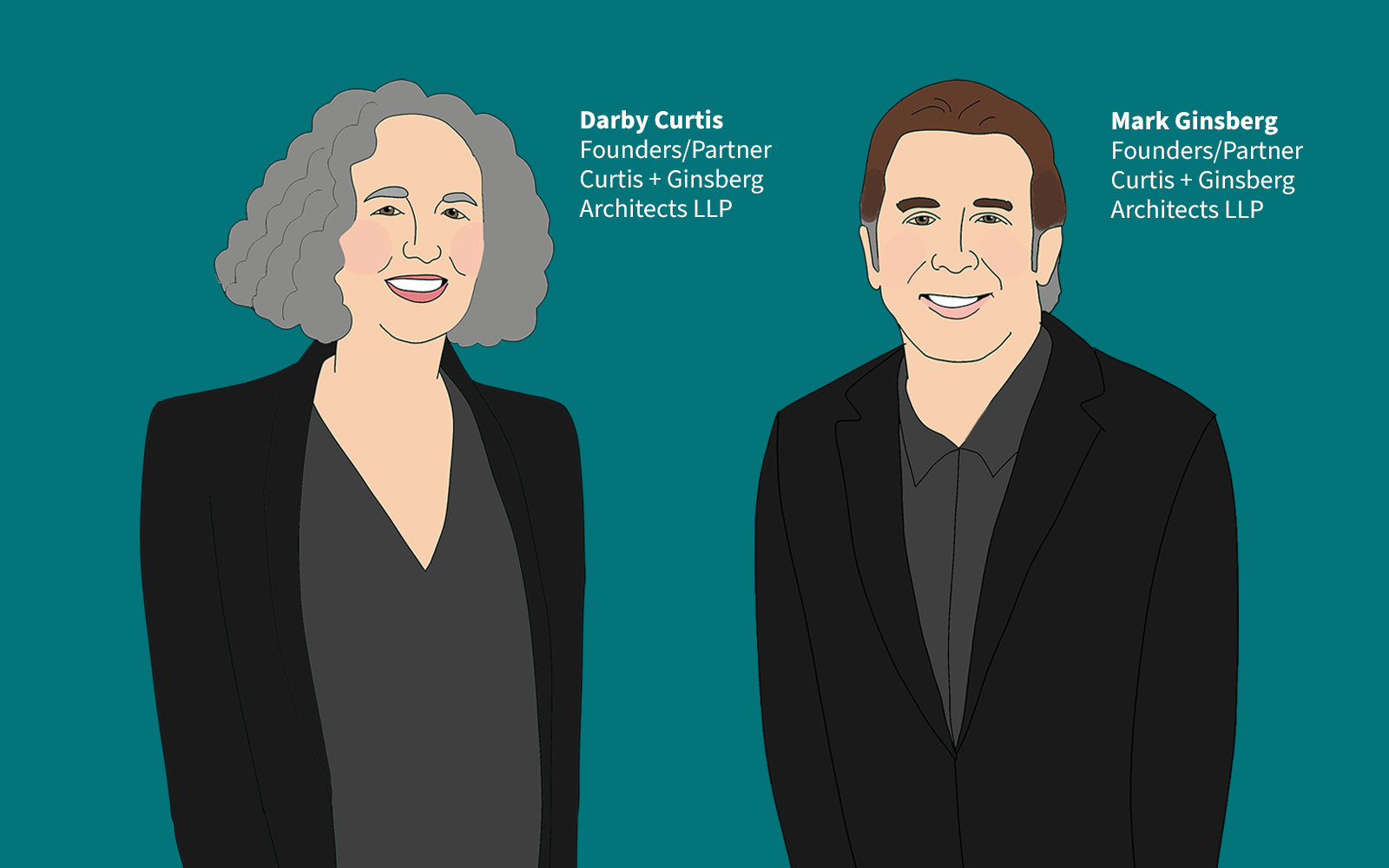 Either-or.
In housing, dichotomy reigns as a given, a tested, timeless axiom. Buildings, for instance, can be affordable. Or they may be sustainable. One and not the other. Not both.
Either-or.
Except when they cannot afford not to be both affordable and sustainable.
Which is now, everywhere, and forever.
Like in Morrisania, which sounds like some faraway place from another time.
In a way it is – its 400 or so acres were once, in the 1600s, home to one of North America's wealthier settler families, a 1700s descendent of whom would sign the Declaration of Independence – and it isn't.
Morrisania is very much a here and now place. Although in many ways, it's a place many would rather forget than to remember for its distant lost beauty and harmony with the world.
Today, thanks in large part to the life-work and intended and unintended consequences of another famous name in New York history – Robert Moses – Morrisania is out of options when it comes to adding residences to a community left largely for dead in the latter 20th Century.
Its 40,000 or so people, its 20 or more New York City Housing Authority public housing projects, its 27 public schools, and its streets, full of hope and hopelessness don't get to pick one or the other when it comes to affordable or sustainable.
One can't exist without the other – politically, economically, socially, or environmentally.
To date, either-or has served as a valid, financially responsible, operationally pragmatic way to navigate what projects could and could not accomplish, given normal, real-world constraints.
For a place like Morrisania, however, those days passed, and are gone for good.
After a wave of arson ravaged the low income communities of New York City throughout the 1970s, most of the residential structures in Morrisania were left seriously damaged or destroyed. The city began to rehabilitate many formally abandoned tenement style apartment buildings and designate them low income housing beginning in the late 1970s. Also many subsidized attached multi-unit townhouses and newly constructed apartment buildings have been or are being built on vacant lots across the neighborhood.
Harvard Business Review contributor and author Tony Schwartz, president and CEO of The Energy Project, tips his hat to the clean clarity of binary thinking, but in a world of new, uncharted complexity, its limitations are, he says, built-in.
Simple answers make us feel safer, especially in disruptive and tumultuous times. But rather than certainty, modern leaders need to consciously cultivate the capacity to see more ­— to deepen, widen, and lengthen their perspectives. Deepening depends on our willingness to challenge our blind spots, deeply held assumptions, and fixed beliefs. Widening means taking into account more perspectives ­— and stakeholders — in order to address any given problem from multiple vantage points. Lengthening requires focusing on not just the immediate consequences of a decision but also its likely impact over time.
Builders, developers, investors, architects, product manufacturers, distributors, and community planners would do well to find and get comfortable in the "gray area" between either and or.
If they don't, challenges skyrocket, populations served shrink, political capital frays, and investors model returns on a diminished universe. If they do, the effect is inverse, exponentially, in the direction of opportunity – value creation, equity growth, expanded customer-base, and regenerative raw inputs to profitability.
The faint glow of opportunity and promise bright spots in this gray area sets the combination of affordable and sustainable as not just doable, but scaleable. Not simply possible in theory, but urgently, desperately necessary in the messy real world. While focus up to the present shines harsh light on the upfront cost of building sustainably, the cost of not doing so looms as an unknown unknown.
For people and the planet. For livelihoods and lives. For practical purposes and for noble missions and sweeping visions.
Bright spot examples of a true buster of the myth of dichotomies that separate attainable decent and fair low-income urban housing and sustainably produced and operating buildings are rare.
One that stands out, and one its architects regard as a baseline model to repeat and even improve on, stands 15 stories, logs in at 164,000 square feet, and offers 154 apartment homes, a mix of studios through three-bedrooms that cater to individuals and families who earn either 50, 60, or 80 percent of the area median income in a neighborhood known today as Melrose, in New York's South Bronx, the heart of Morrisania.
The project's name is Park Avenue Green, and it's one of an array of urban community developments in the stable of initiatives at New York-based architectural firm Curtis & Ginsberg, that shatter public-private partnership conventions around residential investment, building technology practices, and the deadbolt lock of assumptions that community planners must choose one or the other between affordability and sustainability as core attributes.
The C+GA team and its two principals – R. Darby Curtis and Mark Ginsberg – shared top honors in Construction and Design for the 2021 Ivory Prize for Innovation in Housing Affordability, thanks to a healthy disdain for strictures that say it's either affordability or sustainability, but not both.
C+GA has designed over 16,000 units of affordable housing, 16 Passive House projects, and 6 LEED certified projects, in the tri-state New York metro area. Park Avenue Green stands as North America's largest low-income resident supporting Passive House community, engineered to use less than a fifth the energy typical of a multifamily building its size.
Along with its highly insulated and thoroughly sealed building envelope, the design incorporates storm resiliency features and includes cogeneration, an extremely efficient variable refrigerant flow (VRF) heating and cooling system, and an array of photovoltaic panels on the roof. The design picks up on the warehouse nature of the neighboring context, and complements the adjacent Morris I Apartments, by the same owner, with a consistent base and a more dynamic and varied design above.
Not surprisingly, panelized construction and Passive House design – evolving tools to lower both construction and operating costs for communities like Park Avenue Green – require fluency in the multiple languages of architecture, engineering, construction, policy, code, and capital.
Four of these five languages can sound like foreign tongues to someone who speaks and understands only one of them.
Today, fluency in all of them is not an option.
Nor is binary thinking that picks either one goal – affordability or sustainability -- and rules out the other.
Join the conversation