Together with
Technology
A Coming Pivot: From Net Zero Energy To Net Zero Carbon
Here's how Thrive Home Builders ceo Gene Myers is teaming up with Digibilt platform president and ceo John McLinden to apply digital twin technologies to reach net carbon zero in new homes.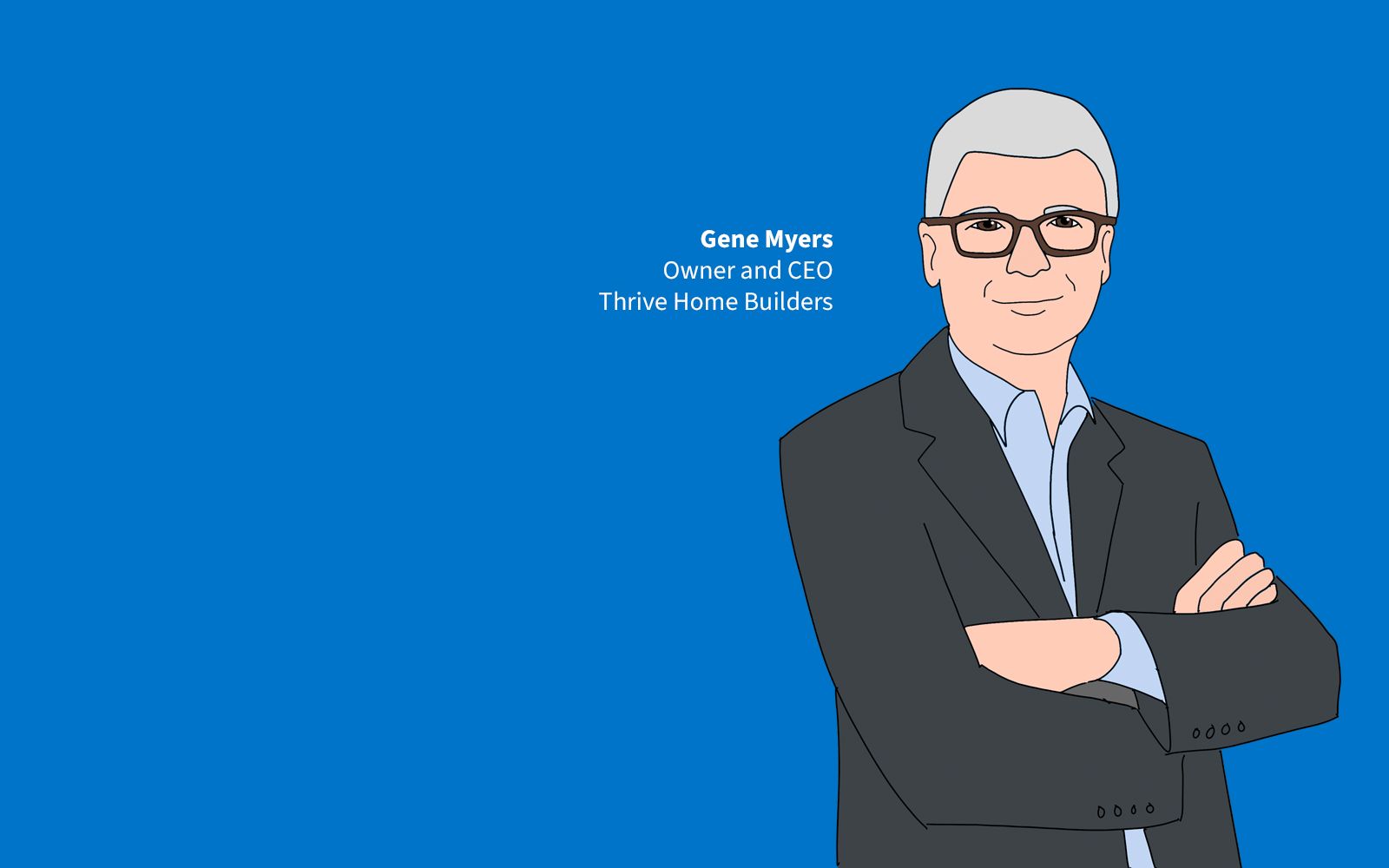 The late Steve Jobs had great quotes, and he lived a public life that elevates their meaning for others now and for some time to come. One of them concerns, "connecting the dots."
You can't connect the dots looking forward; you can only connect them looking backwards. So you have to trust that the dots will somehow connect in your future."
For all intents and purposes, one can look back to earlier this morning for reference. It's a day to connect dots. Trust me. They connect.
Still with me? The punchline here is the dot nowhere to be seen in this litany. The one with the big story about the future of housing, the only single connector and common denominator of all of the above.
But, if what Steve Jobs wisely said – "you have to trust that the dots will somehow connect in your future" – is true, then there's linkage here, from energy, transportation, livelihoods, health, safety, and well-being, to climate.
The connective tissue is housing.
And there is a story that connects them – and the fact is that free-market private sector free-enterprise organizations in housing are a critical lynchpin for connecting all – and Thrive Home Builders owner and ceo Gene Myers tells it as well as it can be told.
"We are in the third week of an ozone alert in Denver," says Myers, who recalls time during COVID-19 lock-down last summer where, from his own home's outdoor living area, smoke from the U.S. Western region's fires hung in the atmosphere. The connective tissue – homes, health, climate, and livelihoods – took on clarity in the haze of ozone-filled smoke blanketing the horizon.
"It started to dawn on me then, this connection between the business that we're in, which is making homes healthy and focusing specifically on air quality, and the fact that sheltered space and buildings are the No. 1 producers of carbon emissions impacting the climate."
Myers has evolved one of the more progressed high-volume homebuilding strategies when it comes to integrating high-performance building – on the energy, healthy air quality and comfort, water conservation, home technologies front -- with value-creation that puts customers at the center of its universe. He's in the vanguard among drivers of change toward sustainability via reduced energy use.
Now, Myers feels, the evolution may need to continue. At the very nexus of health, the deteriorating climate, and homes' and communities' role in that balance, urgency has declared itself. Words like those of Steve Jobs -- "you have to trust that the dots will somehow connect in your future" – make sense.
"It's costing on the order of $45,000 for us to get a home to net zero energy," says Myers, noting that municipal and jurisdictional guidelines, compliance criteria, and code are all over the map when it comes to building energy use and performance. "This is expensive, and meanwhile, we've got an affordable housing crisis. What if we were to skip net zero and go directly to zero carbon?"
The reason, Myers senses, is that dots have begun to connect in the minds of consumers, of investors, of potential team members, of partners, of every part of the building ecosystem.
"We've got to decarbonize," Myers says. "Customers are becoming more aware of the connection between the climate and their health – and as the pandemic means we spend more time in our homes – their focus on their own home, how it works, and their health comes clearer."
Myers has teamed up with Chicago-area builder, developer, and building technology pioneer John McLinden, who's been working on a digital twin building platform – Digibilt – that advances building information modeling to map piece-level granular bill of materials detail for each of the average of 18,000 pieces, 600 skus, and more than 800-lines of code for every product, material, system, and enclosure element of a home.
With the excruciating detail of Digibilt's bill-of-materials piece-level detail, Myers says, it's possible to calculate precisely the embodied carbon footprint of the home.
"In as many cases as possible, using structural insulated panels, and pulling out steel and concrete where we can, we'll take our embodied carbon down to as close to zero as we can," says Myers. "With the Digibilt calculation, we can then buy carbon offset credits, and produce net zero carbon homes. Shame on us if we, as builders, don't do something to activate carbon filtration and reduce emissions from our homes. With Digibilt, we've got a blueprint for precise calculation of embodied carbon, and we can work from there to get to carbon neutral."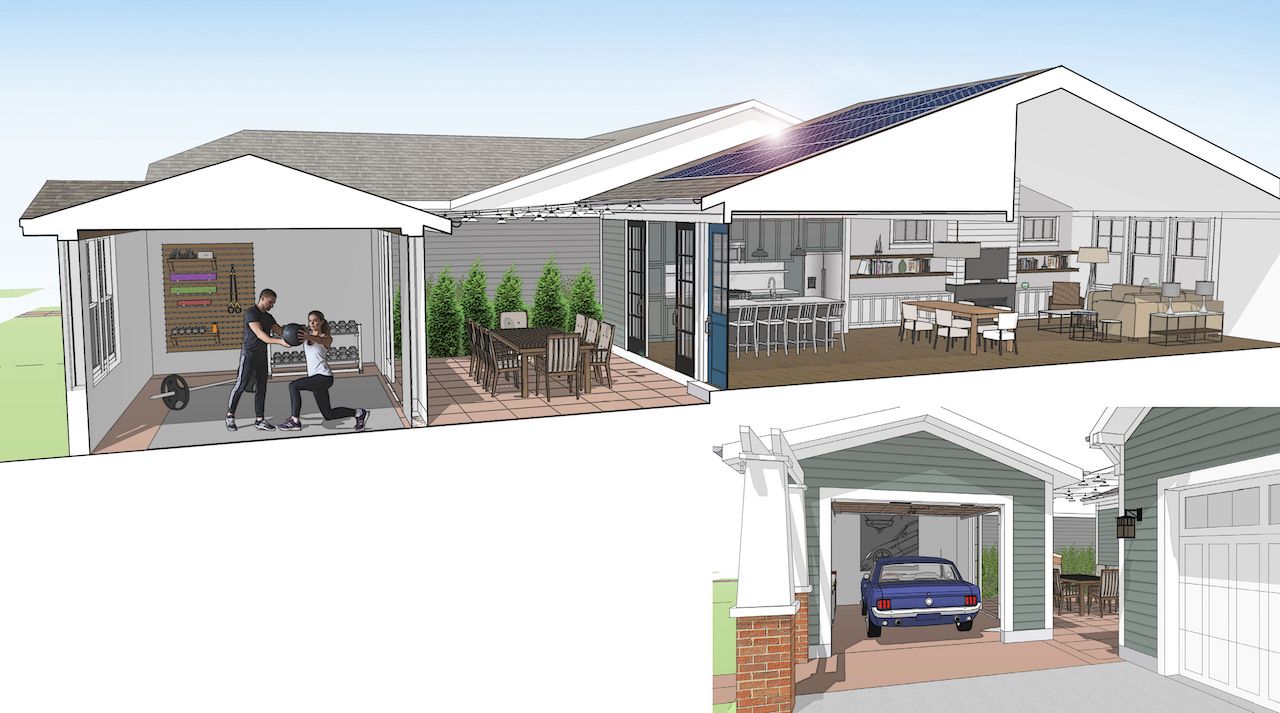 Thrive Home Builders and Digibilt are modeling a Digibilt-designed home – tabbed to be Green Builder's upcoming Vision Home project -- in Thrive's upcoming subdivision in the Sonders, Fort Collins, master planned community, where Thrive has signed up to do its LEED® Certified, EPA Indoor airPLUS Qualified, Solar Powered and Zero Energy Ready product.
"By applying Digibilt's technology, we can generate Environmental Product Declaration (EPD) data on the exact content of the home, rather than an estimate based on square footage," says John McLinden.  "With this exact data for the EPD, you can get ISO 14001 approval certified, go buy the offsets, and you're on your way to carbon neutral."
That's where the dots all connect.
Join the conversation