Together with
Technology
Matching Kit Switch Skills To A Precise, Scalable Target Market
Guest contributor, housing innovation entrepreneur Candice Delamarre, unpacks the rigor of evidenced-based product fit research and precision-targeting to secure Kit Switch a beachhead capable of propulsive growth.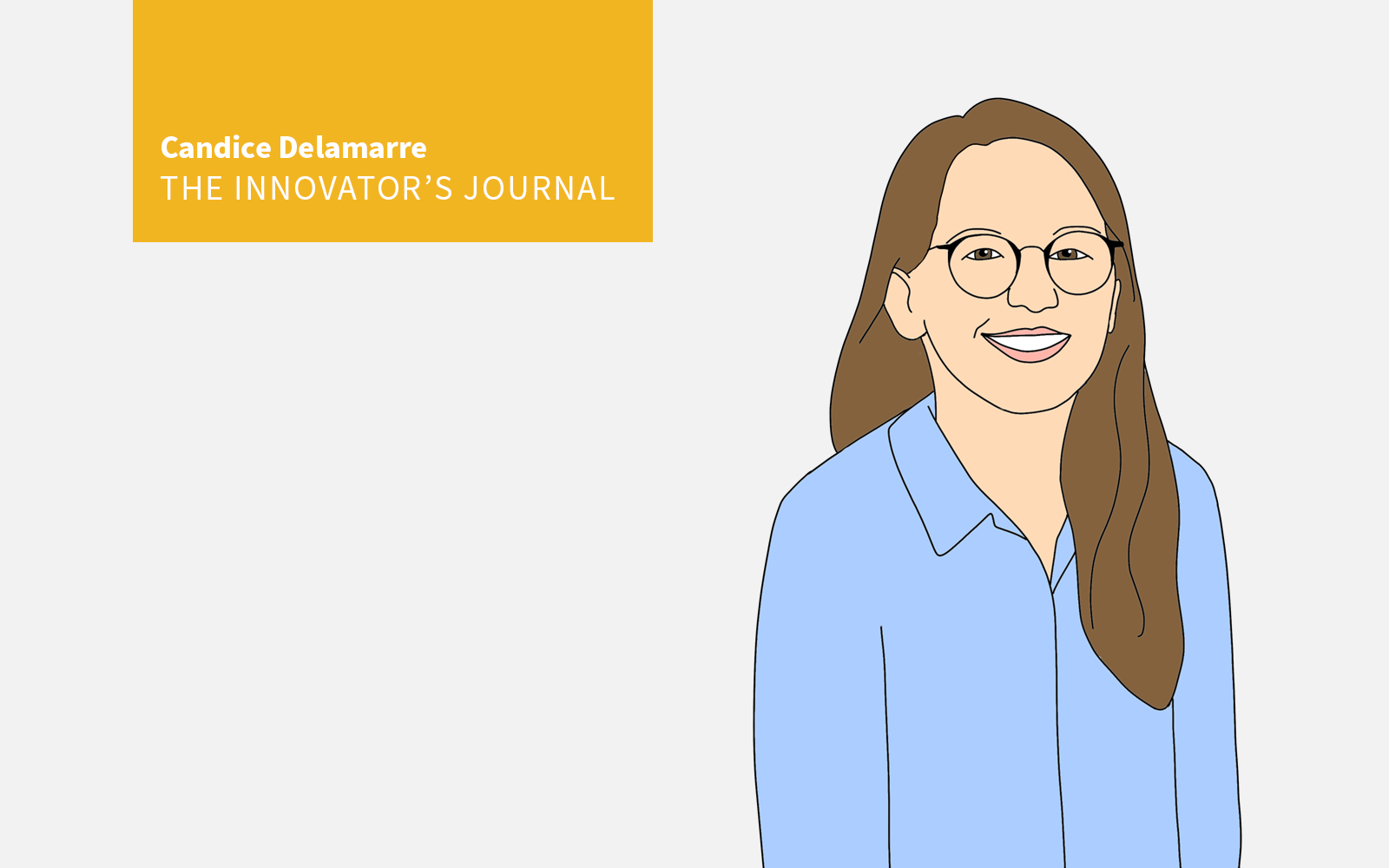 Earlier, we introduced you to our start-up Kit Switch. Our origin story taps directly into a moment in time. In that one moment, what occured to my co-founder partners and me was an urgent link between COVID-19 and a sudden surge in vacant commercial real estate.
Did this moment expose a brand new, possibly fleeting, phenomenon? Or, as in many other instances, did the upheaval the novel coronavirus brought about simply accelerate a trend that was already in motion but hadn't built up steam?
Was there a true unmet need that Kit Switch could fill, sustainably?
As we approach a two-year anniversary since the start of the pandemic, the idea of COVID-19 trends being just a temporary blip has definitely changed.
Our past assumptions have turned into quasi-certainties. Work from home, reduced travel, and online shopping are and will be the new normal. In fact, the pandemic has amplified and anchored trends that had existed before. Over the last five years, the number of people working remotely has grown by 44% in the United States. E-commerce shares of total retail sales increased from 11% before the pandemic to 17% currently, (with 22% at the peak of the pandemic).
These trends established a footing pre-COVID, and they support Kit Switch's core reason for being. Still, as promised, the purpose here is to take you back along the journey of interrogating product-market fit.
Yes, every day articles featured images of empty offices, abandoned shops, and boarded-up storefronts. Yet we needed to go beyond anecdotal evidence to validate a need. We were convinced we had identified a market. But we still had to research it, size it, and analyze our competition. Rigor in our research would be a necessary step to build credibility, not only from potential investors, but from any stakeholder we would engage with.
To be honest, there was another reason. I also wanted to convince myself first and foremost that the opportunity was there. The concept needed to be big and viable enough to hold potential for impact. I needed proof that my time, energy, and headspace for the coming years would all be worth it.
Sizing a market that has never existed before took patience and perseverance. However, as we collected evidence, the data yielded gems of insight.
We started by cross-referencing third-party news articles with trusted publicly available data on building vacancies. We learned that there were around 17 billion square feet of currently vacant non-residential space across the U.S. Vacancies are not a post-COVID phenomenon, but rather a constant factor in  commercial real estate. What the COVID-19 pandemic did was to draw extra emphasis to a trend of increasing vacancies.
What kind of zoning are we looking at? Are those commercial vacancies all actual opportunities for residential redevelopment? Somewhat surprising to us, 6 billion square feet of the 17-billion-square-foot total in vacant commercial properties, are already zoned for housing.
What that means is that housing can be built in roughly one out of three commercial vacancies without going through the rezoning process.
Those metrics were just a start. Zoning was one of many important filters we'd need to consider to articulate our opportunity.
The beachhead market
What's more, building and growing a business is not only about the total market – i.e. commercial vacancies zoned for residential – nor even the total addressable one. The strategic question lies in the target market. Even more precisely, it lies in the "beachhead" market. The choice of a beachhead market is highly strategic, and here's why. A major share gain in that beachhead market should prove out and propel growth into adjacent markets.
In his book Crossing the Chasm, Geoffrey Moore explains how to strategically approach technology adoption and revises the traditional adoption life cycle. Many companies fail to cross the gap he calls "chasm" between the early market and mainstream market.
This is why we developed internal tools so that Kit Switch could precisely understand how market dynamics work at the state and even county level. It's with this precision, granular market data that we can locate our "beachheads" and assist housing developers in finding acquisition opportunities that make sense in terms of policy, design and construction, and finance.
In the medium-to-long run, any business' success depends on finding pathways for market expansion without losing coherence and consistency in the customer's eye.
This statement is also true for early-stage startups. Venture-backed start-ups, in particular, need to provide a clear picture of what both growth and an exit might look like within a few year timeframe.
At Kit Switch, growth options could take at least a couple of different directions. We could offer our kit of parts to project types – other than just commercial-to-residential -- within the same geographical market, or we could decide to expand our commercial-to-residential conversion model to a new market. In other words, deep local scale or wider geographical impact with the same operational approach.
And these two strategies are also not the only growth options to consider. There is a range of verticals we could focus on and bring value to: the type of developer, the vacant building use type (motel, office etc), the housing type offered (student, senior, family etc). For example, a timely idea would be to start with motel conversions, sought-after among many affordable housing developers and extensively funded by the state of California through Project HomeKey.
Considering options like these may come across to you as "too-far-ahead-of-our-skis." However, for us, they reflect a thorough market analysis.
Whether we will go ahead and address them and when we would do so would have strong impacts on (1) our product and market de-risking strategy. Those choices also impact (2) our company purpose, mission statement, and branding.
The opportunity of each of those operational alternatives is definitely within reach. But is it within easy reach?
The number of adaptive reuse projects is growing, yet they remain negligible compared with ground-up construction.  Yardi Matrix and RENTCafe report that 778 conversions were carried out in the last decade, compared with only 14 projects in the 1950s. Even if this amounts to more than 96,000 converted apartments, they represent only 4% of the 2.5 million new apartments built in the 2010s.
Why is that so? What makes adaptive reuse this complex and how does Kit Switch propose to help developers, architects, and general contractors overcome such barriers?
Stay tuned, as next time we'll take you inside our plan, from this discovery phase to the offering and its value proposition.
Meanwhile, you may find the work of author and organizational theorist Geoffrey Moore a helpful resource – as it was to my team and me – on market positioning and technology adoption. His book, Crossing the Chasm: Marketing and Selling High-Tech Products to Mainstream Customers, is considered by many to be a bible of tech innovation.
Join the conversation
MORE IN Technology
The capability to improve, in good times or bad, will hinge on enterprises' ability to blend cultural and data transformation to zero in best on undeterred homebuyers' pursuit of value.
As higher and higher finance costs upend pro forma margins and depress land valuations, we'll see a culling of the weak vs. strong players in the BTR space over the next six to 18 months.
"Trying to align your business to the market on 'stale' data is not an efficient business practice and requires larger swings in pricing as you look to recapture lost revenue." — Paolo Benzan, Constellation Homebuilder Systems
MORE IN Technology
The capability to improve, in good times or bad, will hinge on enterprises' ability to blend cultural and data transformation to zero in best on undeterred homebuyers' pursuit of value.
As higher and higher finance costs upend pro forma margins and depress land valuations, we'll see a culling of the weak vs. strong players in the BTR space over the next six to 18 months.
"Trying to align your business to the market on 'stale' data is not an efficient business practice and requires larger swings in pricing as you look to recapture lost revenue." — Paolo Benzan, Constellation Homebuilder Systems